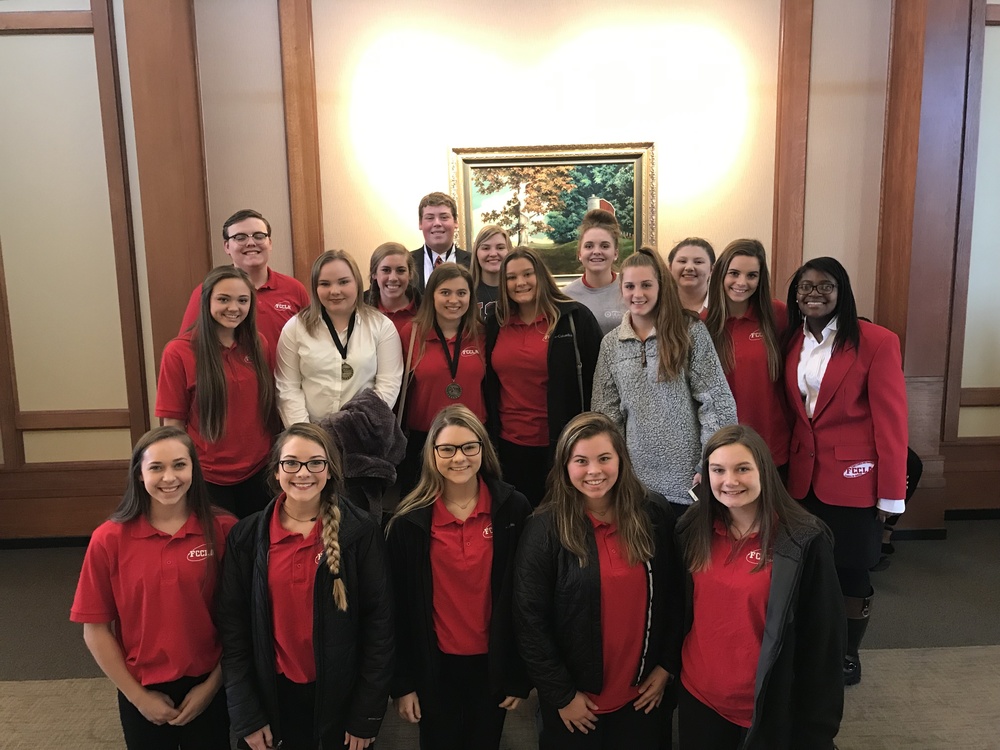 Sheridan High School FCCLA students took home several medals yesterday at the FCCLA District 4 Leadership conference
Lauren Goins
Thursday, December 06, 2018
Sheridan High School FCCLA students took home several medals yesterday at the FCCLA District 4 Leadership conference. Allykate Billings, Kassidy Bradshaw, Clark Denney, Priscilla Roshto, Sarah Beth Irons, and Delaney Vaughan (pictured from left to right) all received medals during STAR (Students Taking Action with Recognition) Events and earned their spot to advance to the state competition.
STAR Events are competitive events in which members are recognized for proficiency and achievement in chapter and individual projects, leadership skills, and career preparation. STAR Events offer individual skill development and application of learning through the following activities:
Cooperative—teams work to accomplish specific goals
Individualized—an individual member works alone to accomplish specific goals
Competitive—individual or team performance is measured by an established set of criteria.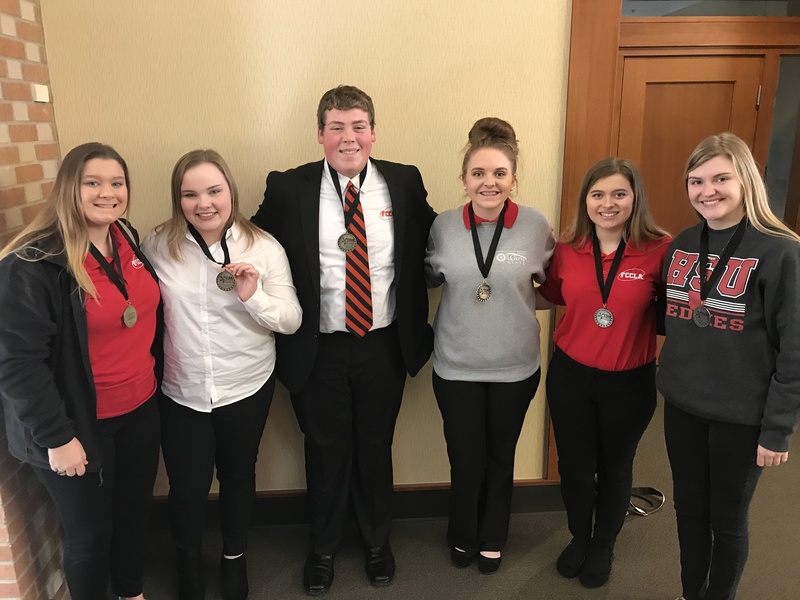 Sheridan High School students Lawson Collins and Kassidy Bradshaw also were inducted as the FCCLA District 4 president and secretary, respectively. In the photo below, outgoing District 4 Secretary and SHS Student Aaliya Danner is inducting Bradshaw and Collins (shown left to right).