EDIT MAIN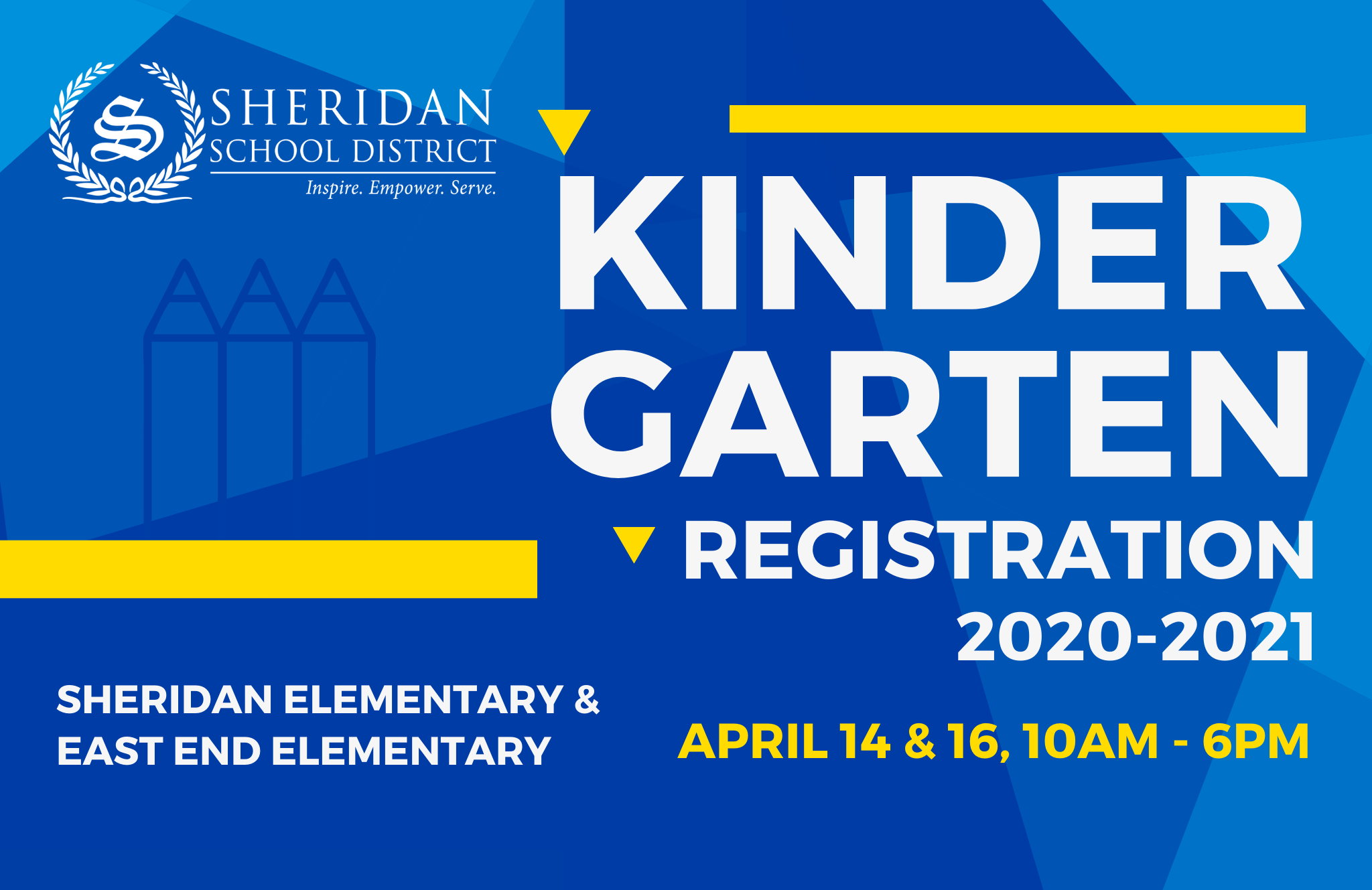 Kindergarten Registration
Sheridan School District is looking forward to meeting its new kindergarteners and their parents. Kindergarten registration for the 2020-21 school year will be held from 10 a.m. to 6 p.m. on April 14 and April 16 at both Sheridan Elementary and East End Elementary.
Parents should bring their child to registration for a kindergarten screening. Additionally, parents are asked to bring the following information about the child at the time of registration:
1. Birth certificate or another form of identification. (Child must be 5 years old on or before Aug. 1, 2020).
2. Identification number (a social security number or school assigned number).
3. Immunization record.
4. Proof of residency, which must include personal property assessment and one of the following: utility bill, rent receipt with current date; lease agreement with current date; dated contract for the purchase of home; or dated contract for closing on the construction of new home. Those who do not live in the Sheridan School District may select the School Choice Option. The deadline for School Choice applications for the 2020-21 school year is May 1, 2020. For more information about this option, contact Rhonda Phillips at 870.942.3135 or RhondaPhillips@sheridanschools.org.
5. Current proof of a physical examination within the past 24 months. The district will also accept this documentation within 90 days after the student's initial enrollment.
For more information about kindergarten registration or to schedule an appointment, contact East End Elementary at 501.888.4264 or Sheridan Elementary at 870.942.3131.
---