EDIT MAIN
January - March 2017
January 10
Because staff input is necessary during the design phase of a successful facility project, Lewis Architects and Engineers took a group of teachers, administrators and office staff on a campus tour of Hallsville High School in Texas. The tour of Hallsville High School was a great experience for our staff as it allowed them to talk to teachers and students about their facilities and how certain aspects made an impact on student learning. The Hallsville High School campus is a new facility and holds a student population comparable to Sheridan High School.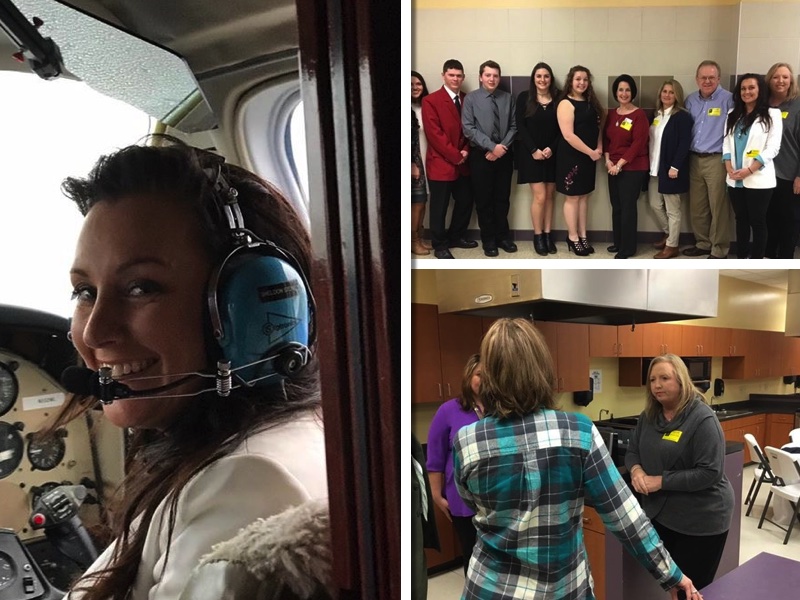 ---
February 7
The Sheridan City Council unanimously approved the request from the Sheridan School Board to permanently close sections of Vine and College streets after a public hearing held prior to the Council meeting. These street closures are essential to the high school construction project and the safety of our students at the high school campus. After construction is complete, the high school will be expanded and will cover these portions of the streets. This expansion will eliminate the need for students to walk across the street to attend classes, creating a safer learning environment. Currently, the high school campus is overcrowded and does not have enough classroom space to support its students. Several classes are located across the street at the Alternative Learning Center.
The new construction will include a gymnasium and additional classrooms for Special Education and Career/Technical courses. The new construction also will include classroom space to support the district plans to move all Freshman classes to the high school campus.
---
March 13
Clayton Vaden, from Lewis Architects and Engineers, shared a slide show presentation at the March School Board Meeting that includes blueprints of the projects that are projected to be completed this summer. According to the Vaden, before the next school year (weather permitting), we will make a number of improvements to SIS with the most notable being an expansion of the cafeteria and a larger P.E. room. We will add a traffic loop between SIS and SES to relieve traffic congestion during drop-off and pick-up times. We also will add adult bathroom facilities to EEE and secure entrance vestibules at SES, EEI, ALE and SIS. Click here to view the presentation.