EDIT MAIN
Your Millage Dollars at Work
Sept. 20, 2016, residents of the Sheridan School District passed a 3.8 millage increase, bringing the millage from 32.2 mills to 36 mills. A total of 2,576 people voted for the increase and 1,722 voted against it.
Superintendent Jerrod Williams issued the following statement in response:
"I would like to express my sincerest gratitude for the strong support the community has shown for our students during this election.
"Our main goal during the campaign was to be as transparent as possible with our facility concerns and our plans for the future. With help from many community members, I think we accomplished that goal and made great strides in garnering much appreciated trust and support from our patrons.
"We are obviously very pleased with the results of the election. The millage passed in both of our district's counties and won by more than 850 votes. With the passing of this millage, we will be able to vastly improve the state of our facilities and will have the resources to provide more opportunities for our students.
"This millage increase is not just an investment in our education system — it is an investment in our community. By approving this millage, you have made a significant difference for our children, our community, and our future. Our future is bright, and I am excited to be a part of this journey with you."
BREAK DOWN OF FACILITIES PLAN
The facilities plan and costs (broken down by the state's funding cycle) are shown below. Click here for a printer-friendly version.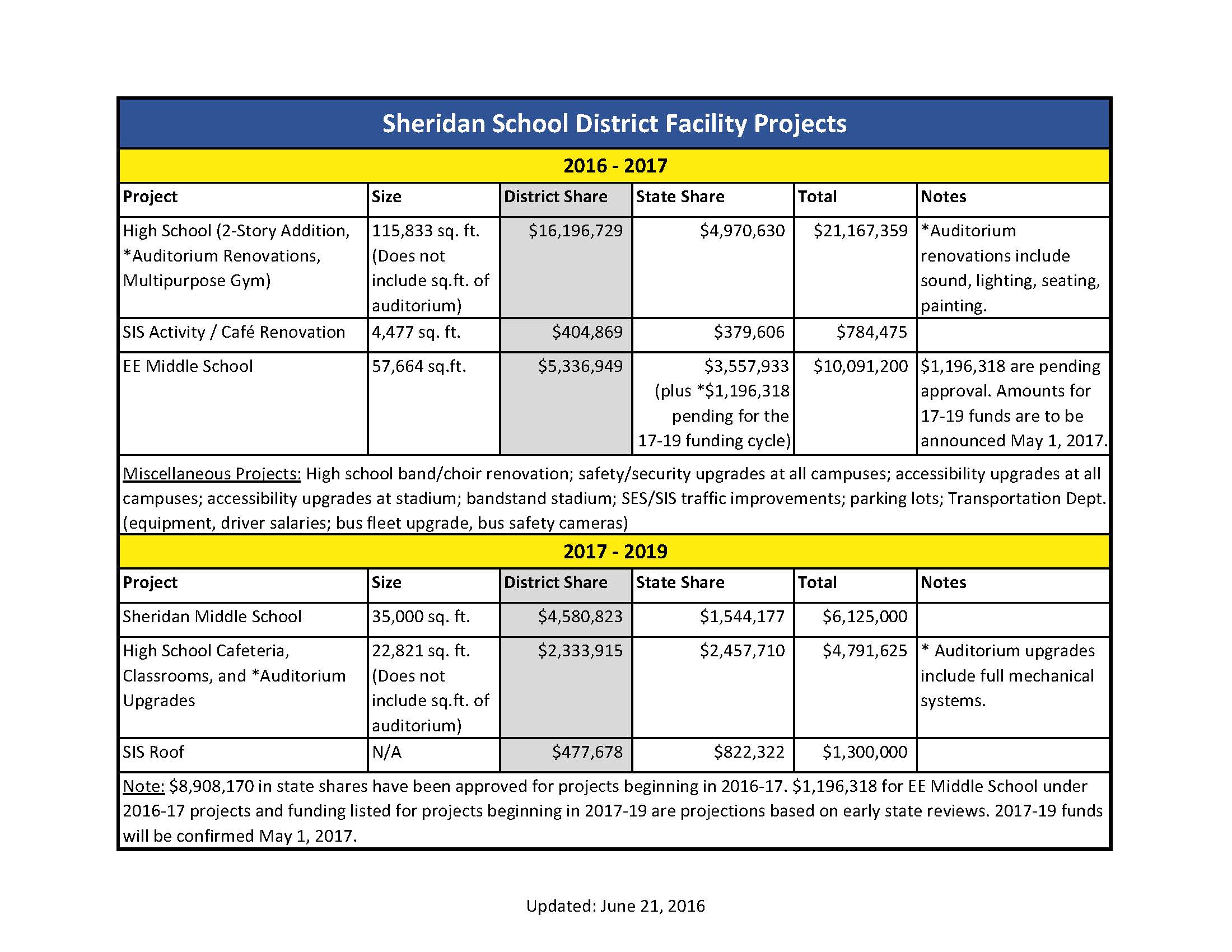 ESTIMATED TIMELINE FOR PROJECTS

MISCELLANEOUS PROJECTS
SHERIDAN SCHOOL DISTRICT WILL BEGIN CONSTRUCTION ON MISCELLANEOUS PROJECTS, WHICH CONSIST OF SHORTER-TERM PLANS FOR FACILITY IMPROVEMENT, AS EARLY AS THE SPRING OF 2017.
SAFETY & ACCESSIBILITY
SES, SIS, and ALE upgrades – Summer of 2017
EEI upgrades – Summer of 2017
SIS/SES TRAFFIC LOOP & PARKING LOTS
Summer of 2017
STADIUM ACCESSIBILITY AND BANDSTAND
Summer of 2017
EEE FACULTY/STAFF/VISITOR RESTROOMS
Summer 2017
SIS ROOF AND ACTIVITY/CAFÉ RENOVATION
2017/2018 School Year
MAJOR FACILITY PROJECTS
SHERIDAN SCHOOL DISTRICT WILL BEGIN CONSTRUCTION ON MAJOR FACILITY PROJECTS, WHICH CONSIST OF LONGER-TERM PLANS FOR FACILITY IMPROVEMENTS, DURING THE SUMMER OF 2017. DURING THE FALL AND WINTER MONTHS OF 2016, FACULTY AND STAFF WILL BE TOURING FACILITIES AT OTHER DISTRICTS AND PROVIDING FEEDBACK TO ADMINISTRATION ON WHAT DESIGN ASPECTS WILL BEST FIT THE DISTRICT'S NEEDS FOR TODAY AND FOR YEARS TO COME.
HIGH SCHOOL 2 STORY ADDITION, MULTIPURPOSE GYM, CAFETERIA, AUDITORIUM
Start Fall of 2017 – Complete in 2019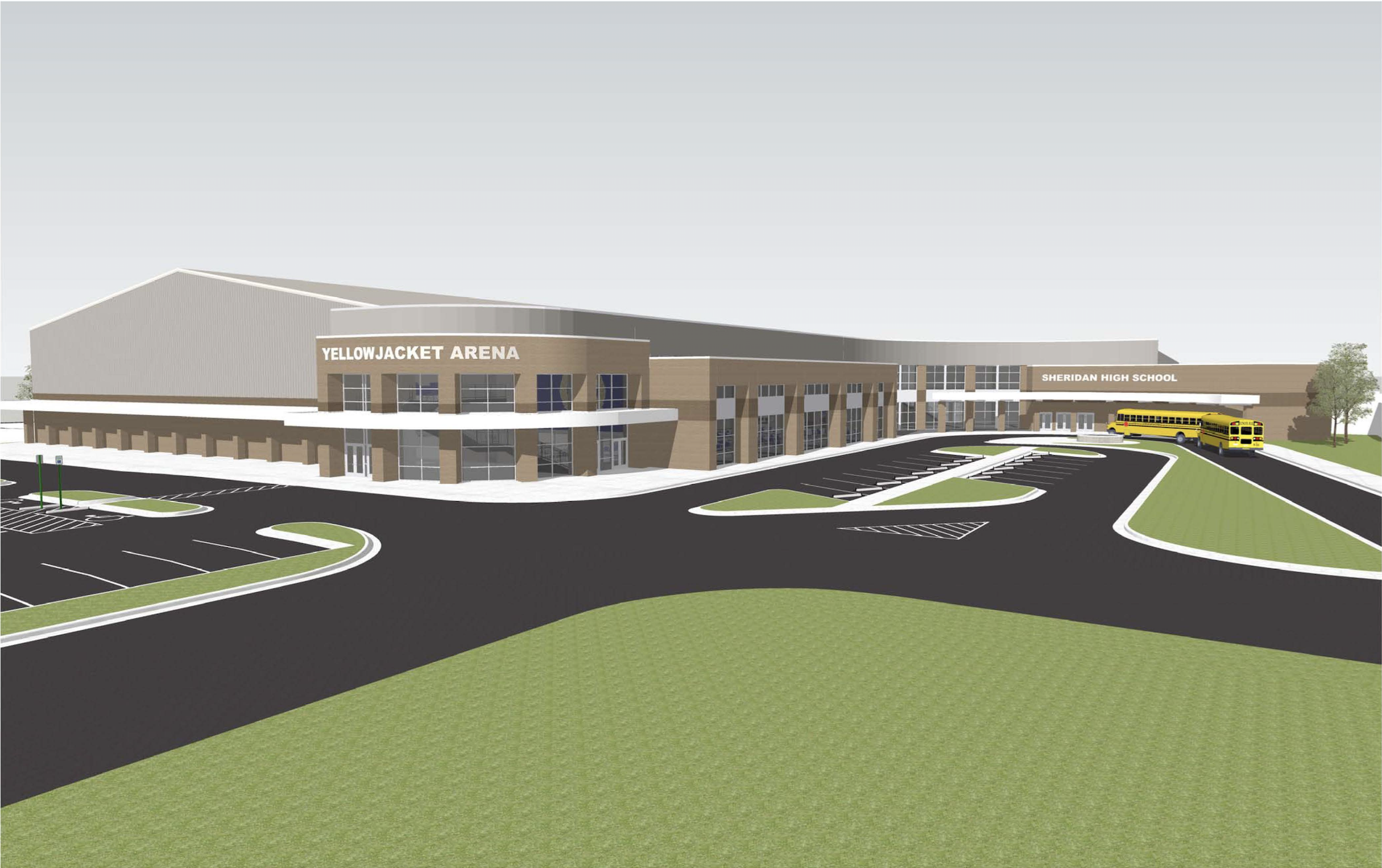 Click here for more renderings of the new high school addition.
EAST END MIDDLE SCHOOL
Start Fall of 2017 – Move in Fall 2019
Click here to see floor plans for the new East End Middle School.
SHERIDAN MIDDLE SCHOOL
Start Summer of 2019 – Move in Fall 2020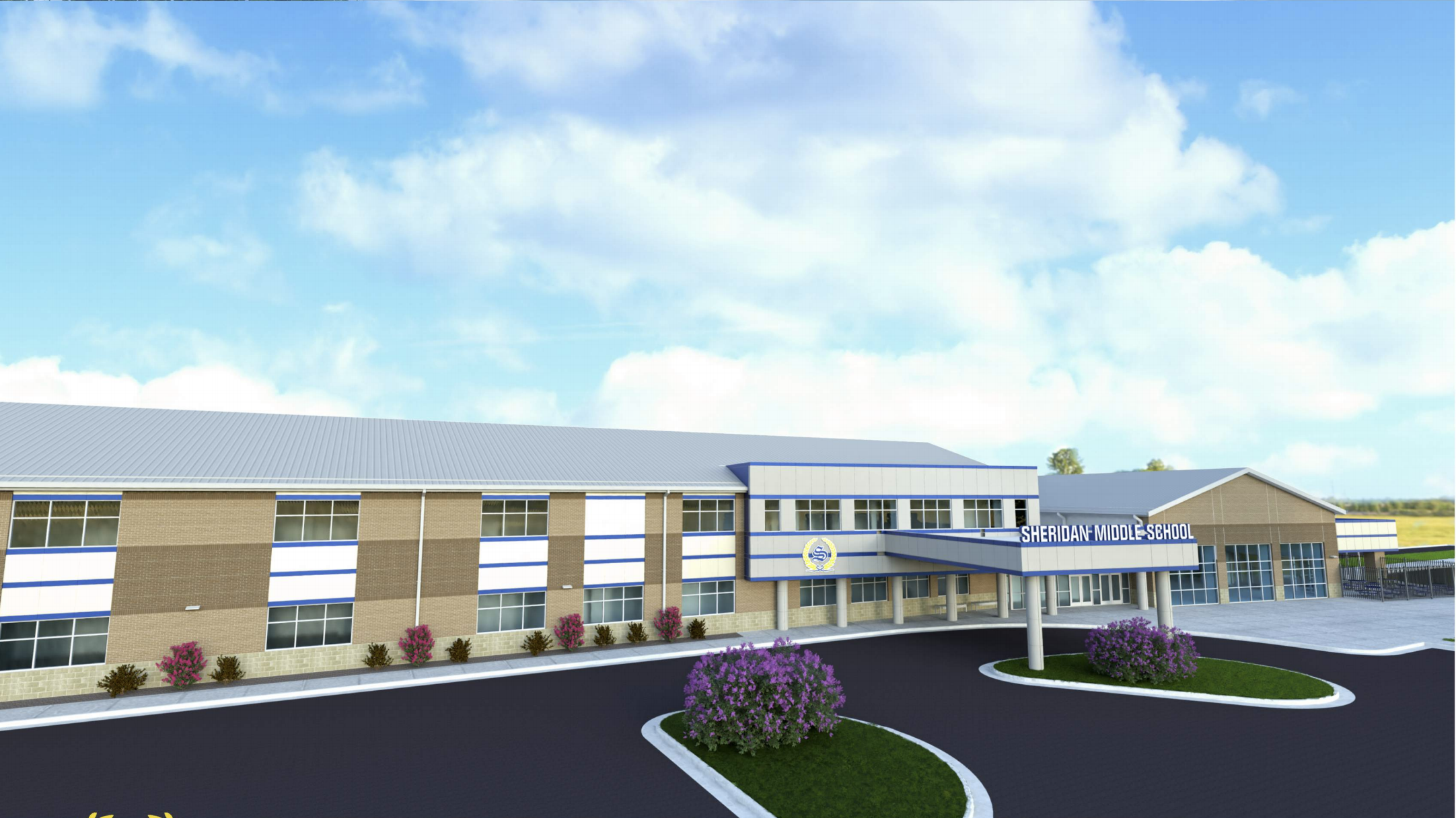 Click here to see the renderings and floor plans of Sheridan Middle School.
---
As a result of a Request for Qualifications selection process that began in October of 2016, the Sheridan School District School Board selected Lewis Architects of Little Rock (approved Nov. 17, 2016) and Nabholz Corporation (approved Dec. 12, 2016) for the district's facilities projects. Updated renderings of the major facilities projects will be posted to this page as soon as they are available.
Page Updated: 4-9-19