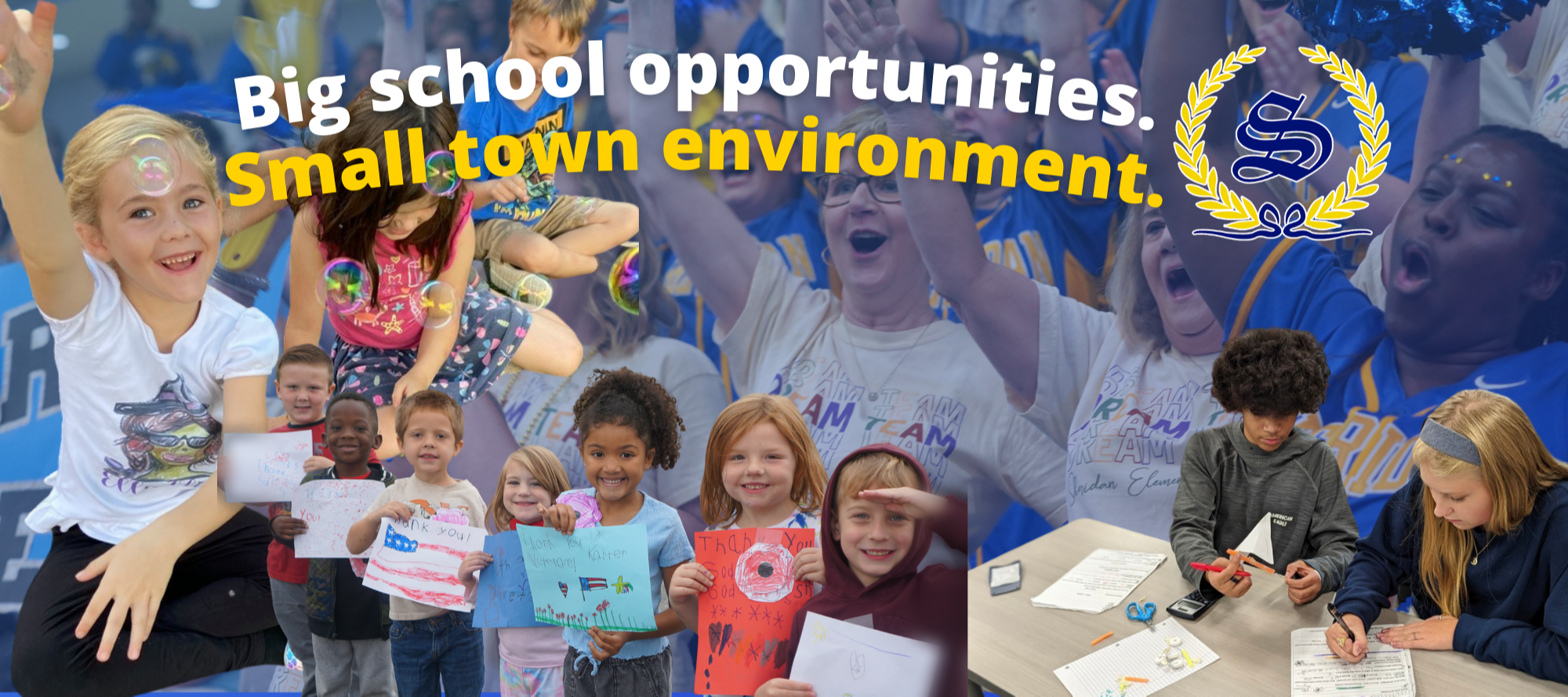 ENROLLMENT INFORMATION FOR NEW STUDENTS
NOTE: Online registration for RETURNING students is not yet available
We have an online registration system for students entering kindergarten through 12th grade (available in English and Español). If you do not have a device or internet to enroll your child, please call your school office.
NEW STUDENTS
We are excited you are joining the Yellowjacket Nation! Click on the appropriate link below to begin the registration process to enroll your child in the Sheridan School District. You will first be asked to create an account with a username and password. We encourage you to write down the username and password you created for future use.
NOTE: Scroll down to "Returning Students" if your child is already a student in our district.
2023-2024 School Year Registration
REGISTRATION FOR GRADES 1 - 12
After you submit your student's registration online, the record will be processed and reviewed by the school secretary. You will be contacted by the school secretary if we need more information from you.
The following documents will be needed to complete the online registration process.
Official birth certificate or another form of identification

Identification number (a social security number or school-assigned number)

Completed immunization record: click here for immunization information

Proof of residency: personal property assessment and one of the following: utility bill, rent receipt with current date; lease agreement with current date; dated contract for the purchase of home; or dated contract for closing on the construction of new home. Those who do not live in the Sheridan School District may select the School Choice Option.

Home Language Usage Survey: This only needs to be competed if your student is new to Arkansas public schools.
Those who do not live in the Sheridan School District may select the School Choice option in order to enroll. The deadline for School Choice applications is May 1 each year to be enrolled in the following school year. For more information about School Choice contact Rhonda Phillips at 870-942-3135 or rhondaphillips@sheridanschools.org. More information also is available at the following link: School Choice Information.
CAMPUS CONTACT INFORMATION
Let us know if you have any questions about enrollment or if you would like to take a tour of one of our campuses. Contact information for each campus is listed below. You may also contact Deputy Superintendent Lincoln Daniels in the Central Office at 870-942-3135.
Sheridan High School
Grades 9-12
700 West Vine
Sheridan, AR 72150
Office: 870-942-3137

Sheridan Middle School
Grades 6-8
500 North Rock Street
Sheridan, AR 72150
Office: 870-942-3813

East End Middle School
Grades 6-8
24554 Highway 167
Hensley, AR 72065
Office: 501-261-6565

East End Intermediate
Grades 3-5
5205 West Sawmill
Little Rock, AR 72206
Office: 501-888-1477

Sheridan Intermediate School
Grades 3-5
708 Ridge Drive
Sheridan, AR 72150
Office: 870-942-7488

East End Elementary
Grades PreK-2
21801 Arch Street
Little Rock, AR 72206
Office: 501-888-4264

Sheridan Elementary Grades PreK-2
707 Ridge Drive
Sheridan, AR 72150
Office: 870-942-3131