Six Sheridan High School FCCLA Students Earn Medals at STAR Competition
Lauren Goins
Monday, November 14, 2016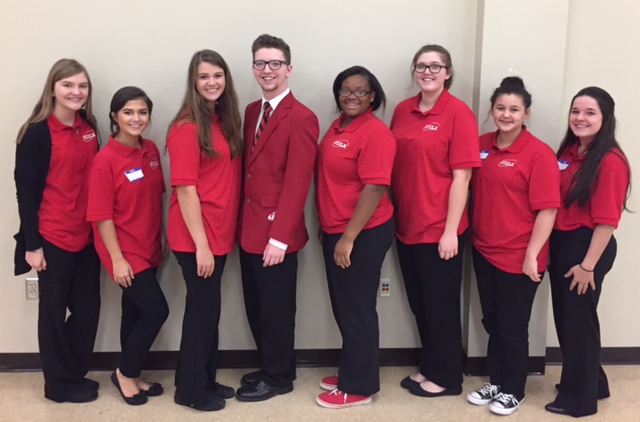 On Nov. 9, 2016, six Sheridan High School FCCLA students participated in and received medals at the district STAR (Students Taking Action with Recognition) events held in White Hall. Additionally, two students served as student judges.
Shown in the group photo, from left to right, are the students who participated: Delaney Vaughan, silver medal; Madeline Martin, silver medal; Abbi Morton, student judge; Hunter Strom, bronze medal; Kia Moore, student judge; Amber Goudy, silver medal; Jasmine Graham, bronze medal; and Narissa Jones, silver medal.
Only the top two students from each event qualify for the state STAR events. Madeline Martin, who competed in the Advocacy event, will be advancing to the state competition to be held in February at the Conway Expo Center in Conway.