IT WAS A SPECIAL NIGHT AT THE SCHOOL BOARD MEETING YESTERDAY!
Lauren Goins
Tuesday, January 12, 2016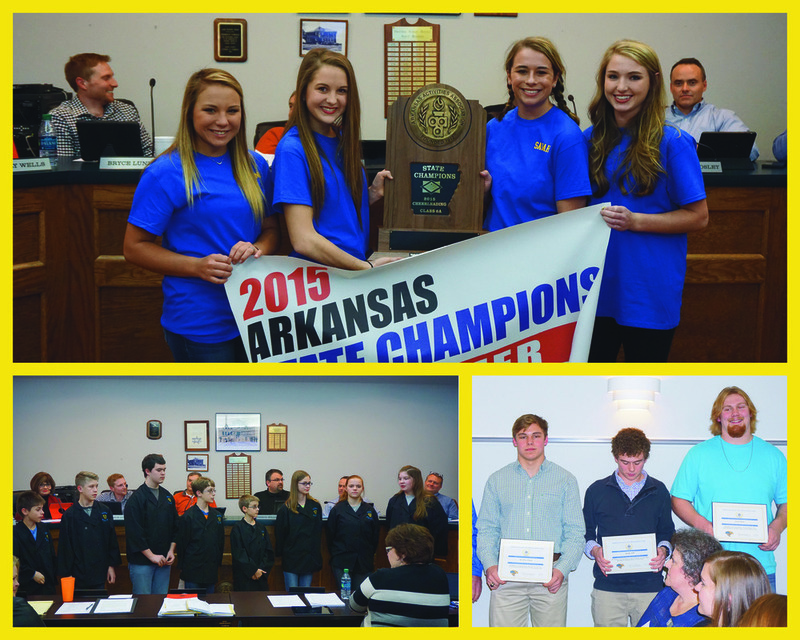 The Sheridan School District and School Board had much to be proud of at the School Board Meeting yesterday. They had the great honor in recognizing several top-notch students and their teachers/coaches.
At the meeting, they recognized the Sheridan High School cheerleaders for winning the 6A State Cheer Competition; Brady Bibb for making First Team All Arkansas Preps Football; Brockton Brown and Jacob Atnip for making USA Today All Arkansas Team; and the SJHS Robotics team for earning their way to state competition.