The Sheridan Jackettes dance team had a successful summer. The group attended the UDA dance camp at the University of Central Arkansas in late July and came back with a number of awards, including first place out of 19 teams in home routine. (This means they will be invited to compete at the national dance team championship.) They also won the spirit leader award, team full-out award, a blue ribbon on performance routine, 22 blue ribbons for A/B routines, and 31 gold drill down ribbons. Additionally, five senior dancers tried out and were selected for All-American designation.They are Luci Banks, Rivers Wells, Cameron Roshto, Hillary Williams and Rylea Goodson.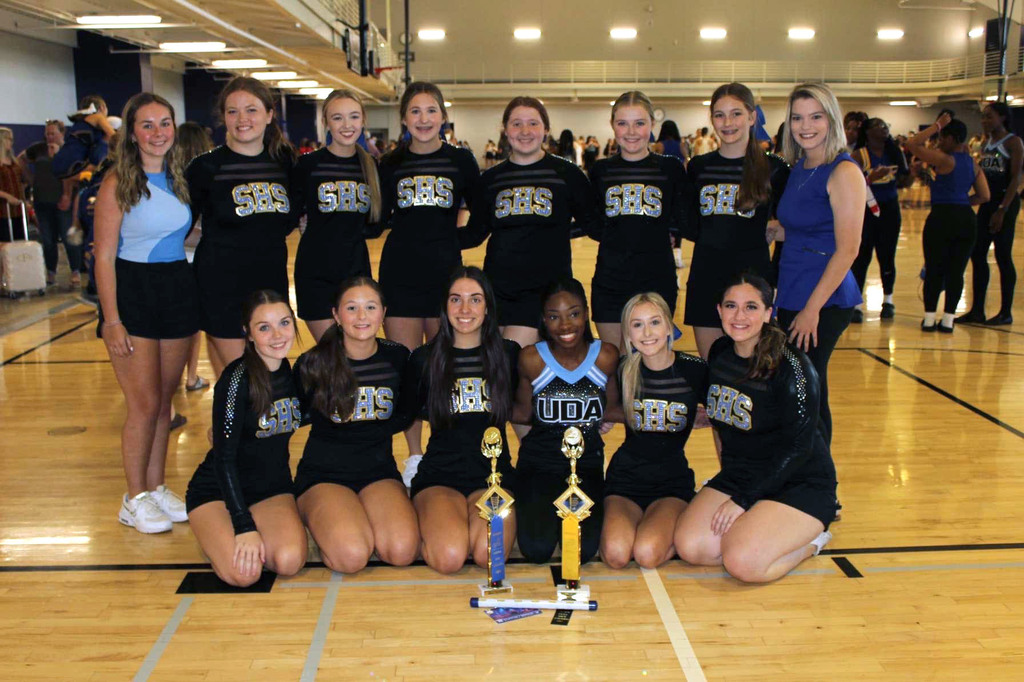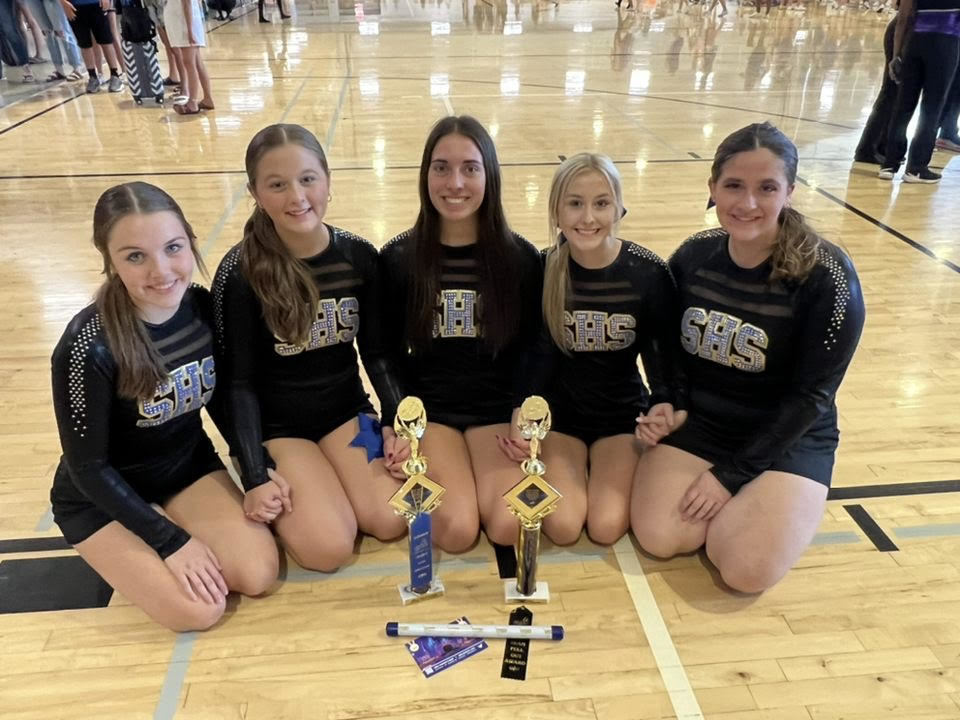 SSD families: Please remember that NOT ALL students will eat free this year due to federal waivers expiring. You must complete a free and reduced lunch application to qualify, even if you've completed one in previous years. It's quick and easy to complete online:
https://sheridanschools.rocketscanapps.com/
. Please fill out your application now to be eligible for a $100 gas card provided by No Kid Hungry and Hunger Relief Alliance. SSD Child Nutrition representatives will also be at each school's Open House events for those who may want help completing forms.

Home-based educators are need in Grant County. HIPPY serves ages 3-5 and Parents as Teachers serves ages 0-2. Interested persons may apply at aresc.k12.ar.us.

Do you enjoy working with students? The Sheridan School District is currently hiring for instructional assistants. For more information or to apply online, go to the following link:
https://ssdar.tedk12.com/hire/index.aspx
.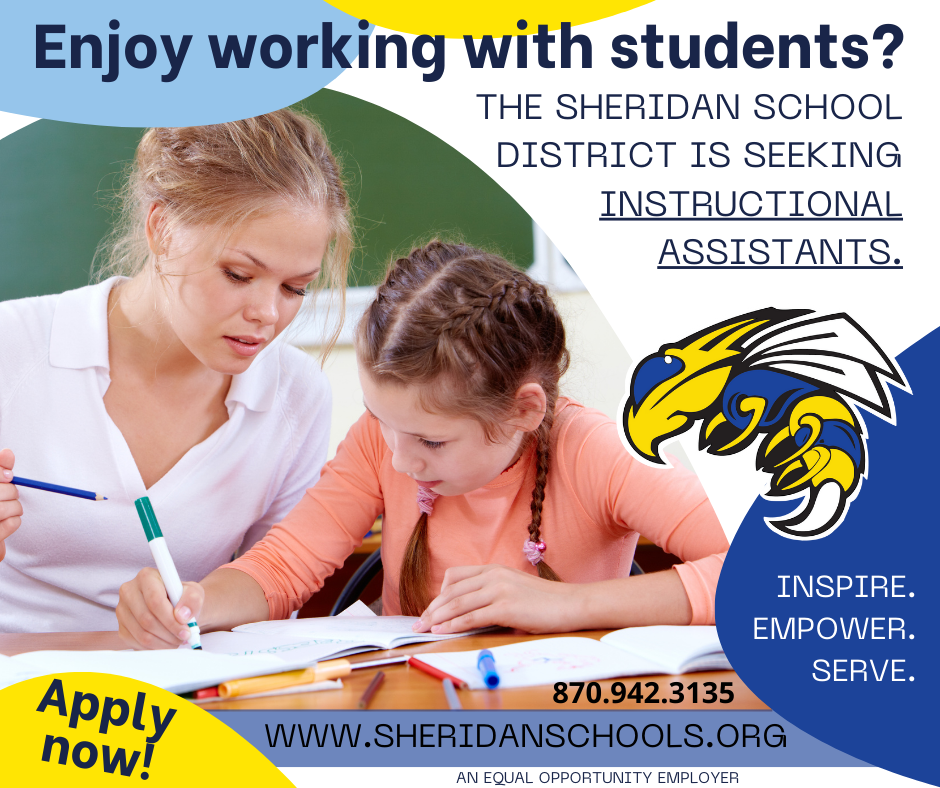 As a reminder, federal waivers allowing all students to eat free school meals have expired. New Free and Reduced Meal applications are needed from all families in our district. Please fill out your application now to be eligible for a drawing to win a $100 gas card provided by No Kid Hungry and Arkansas Hunger Relief Alliance. Online applications are available at:
https://sheridanschools.rocketscanapps.com/
. SSD Child Nutrition representatives will also be at each school's Open House for help completing forms.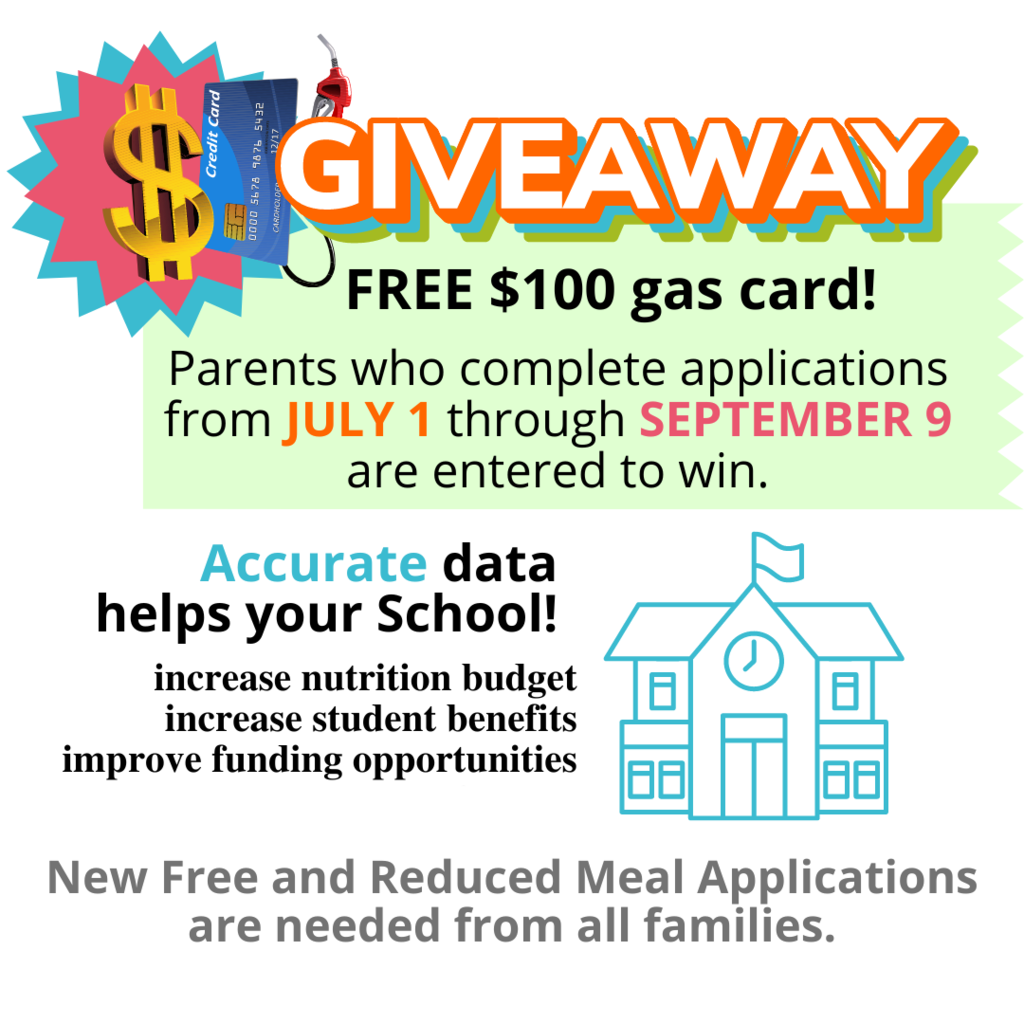 Sheridan Yellowjacket faculty and staff were excited about today's district "Kickoff Day" filled with fun games and events, helpful training, and need-to-know information. More pics to come. (Photo credit: Summer Williams) The YJNation's theme for 2022-23 is Stronger Together!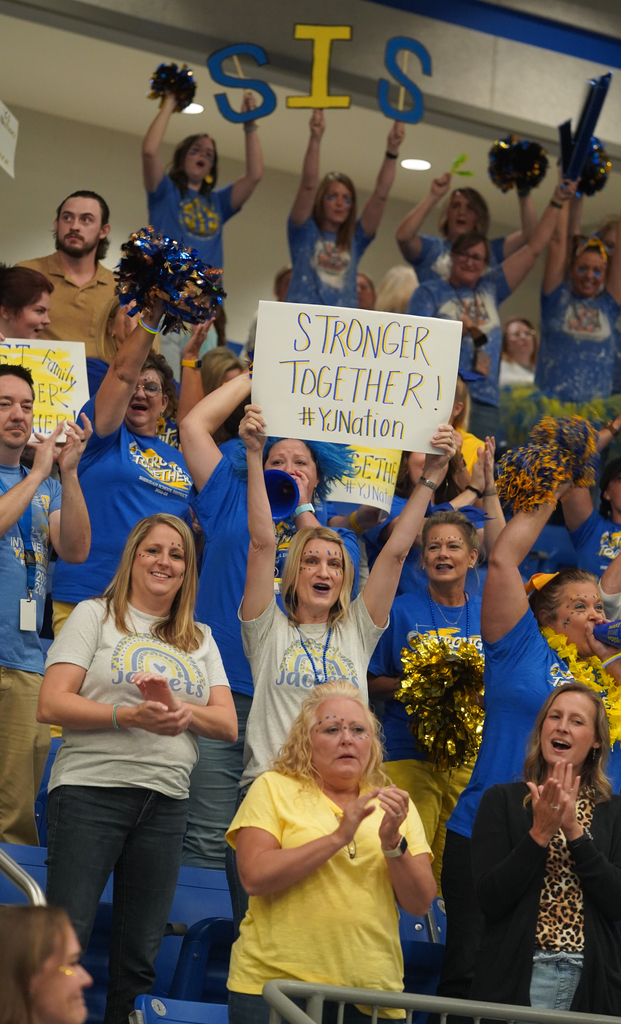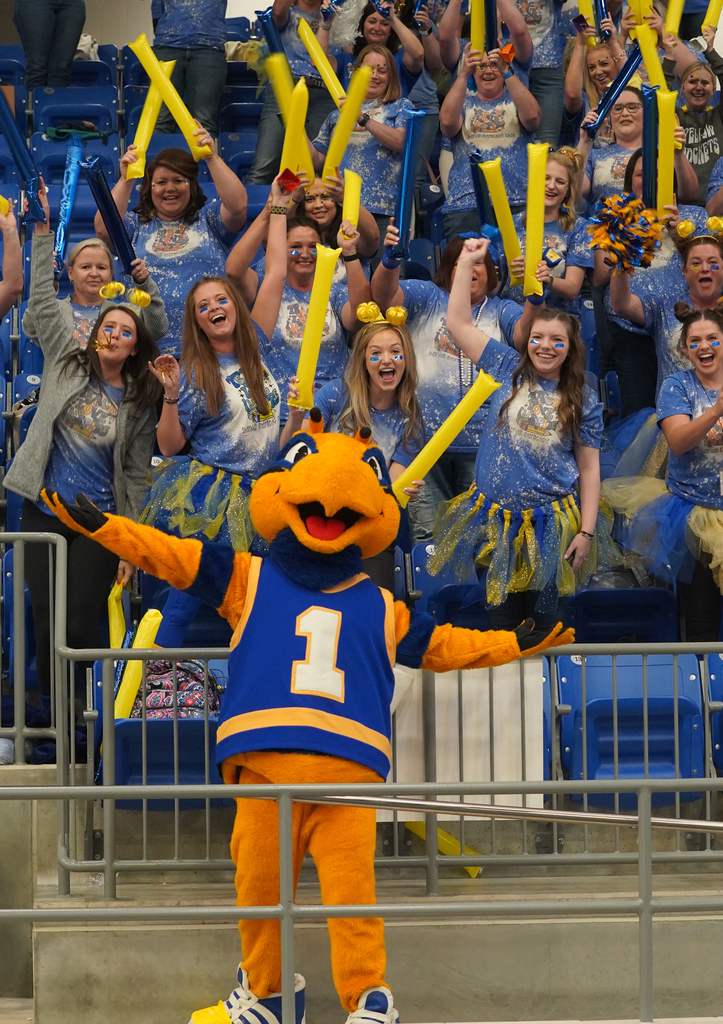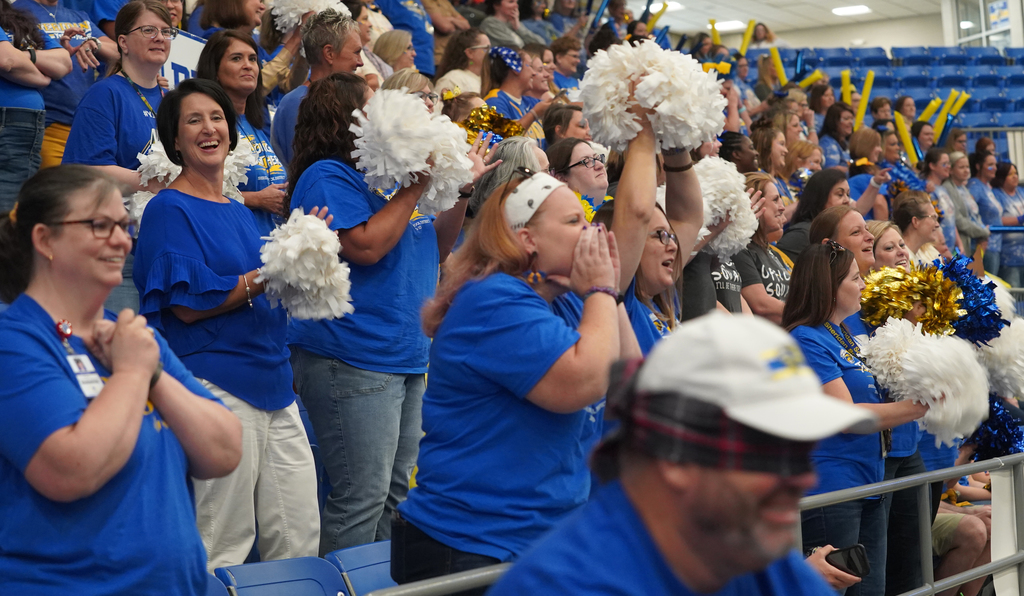 Congratulations to Sheridan High School class of 2022 graduate Mackenzie Morrison. She finally had her special moment to receive a diploma in a graduation ceremony, albeit a couple of months delayed. Back in May, Mackenzie was injured in an automobile accident on her way to graduate with all her classmates. Given the extraordinary circumstances, SHS held a special ceremony Thursday night at Yellowjacket Arena so Mackenzie could have the opportunity to celebrate her achievement in front of friends, family and the YJNation. Congratulations, Mackenzie!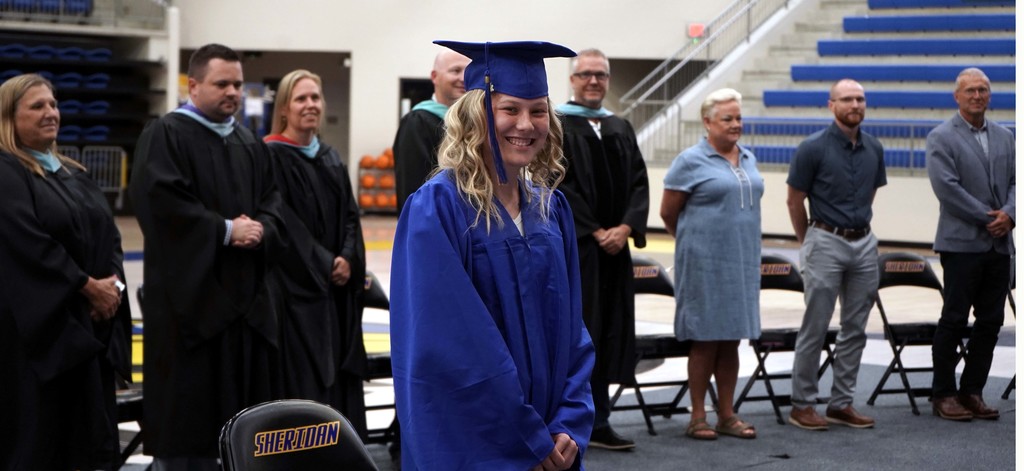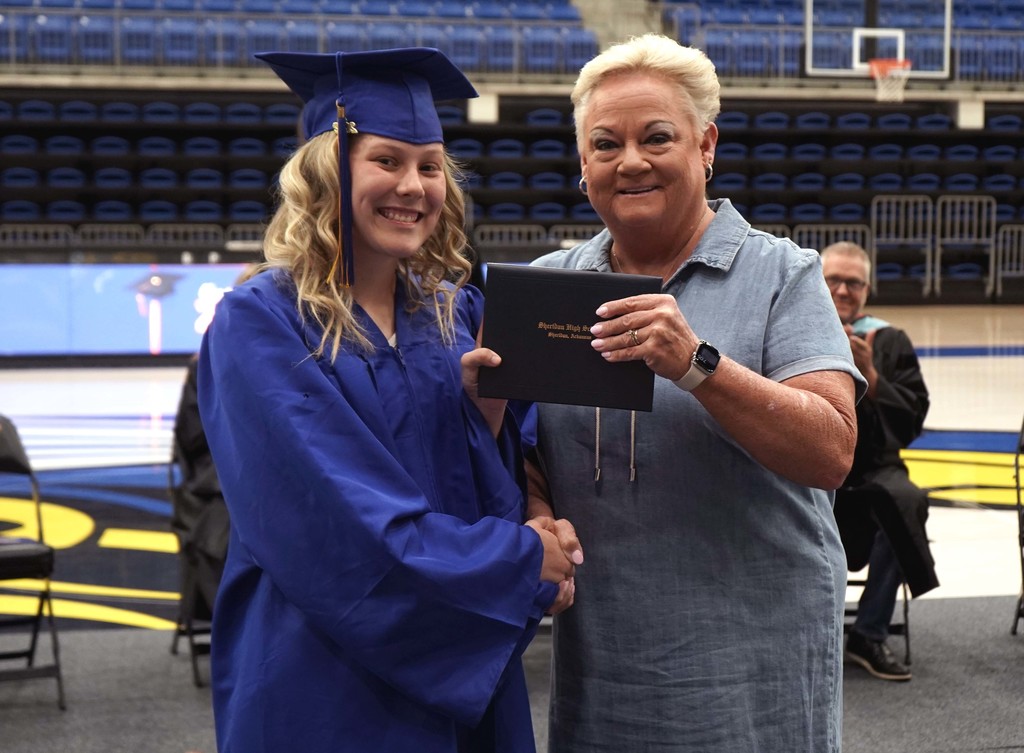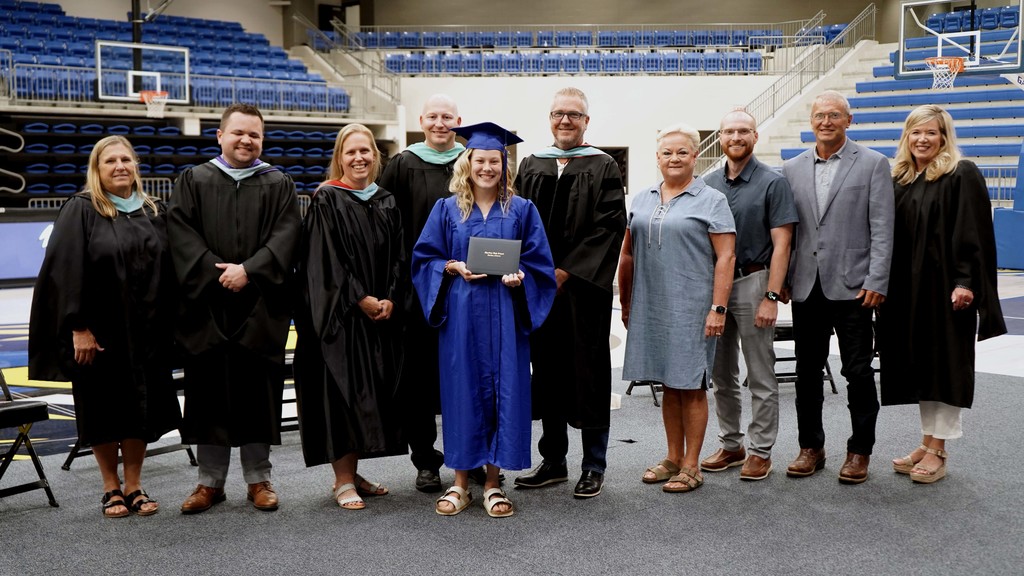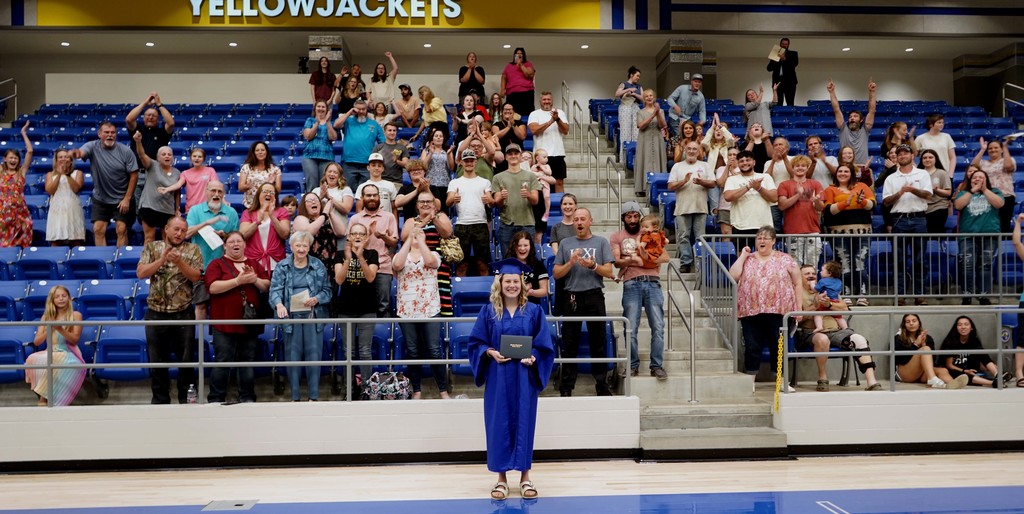 In preparation for the upcoming school year, new members of Yellowjacket team participated in "Capturing Kids Hearts" training on July 27-28. We're excited to have our new YJNation employees!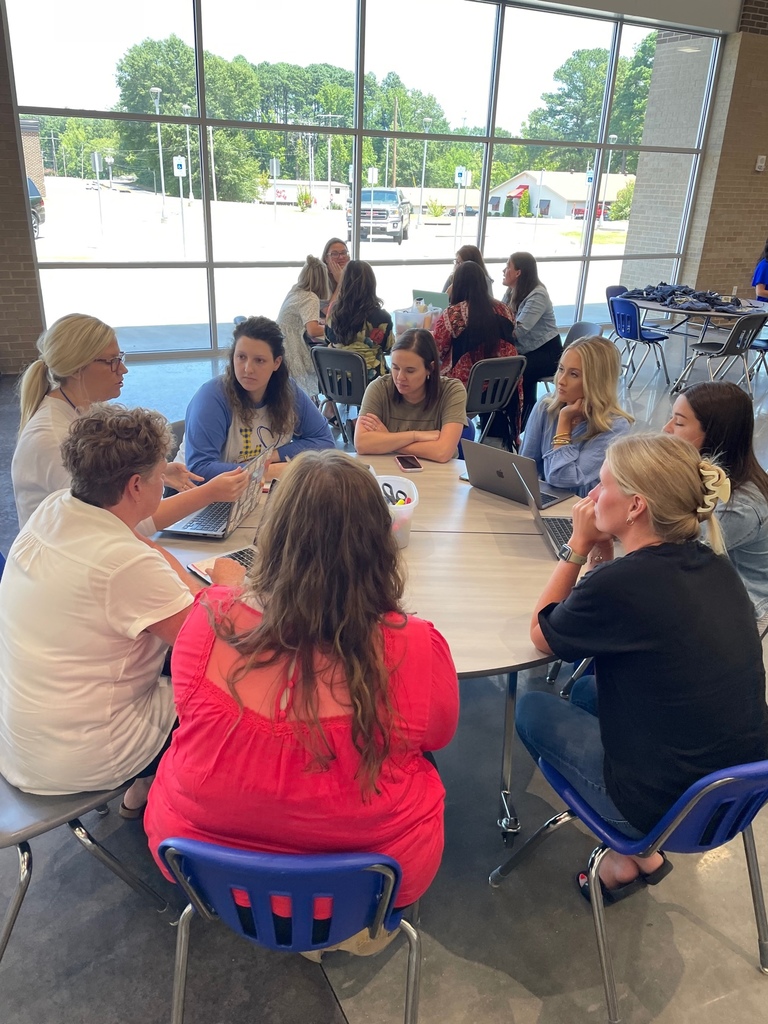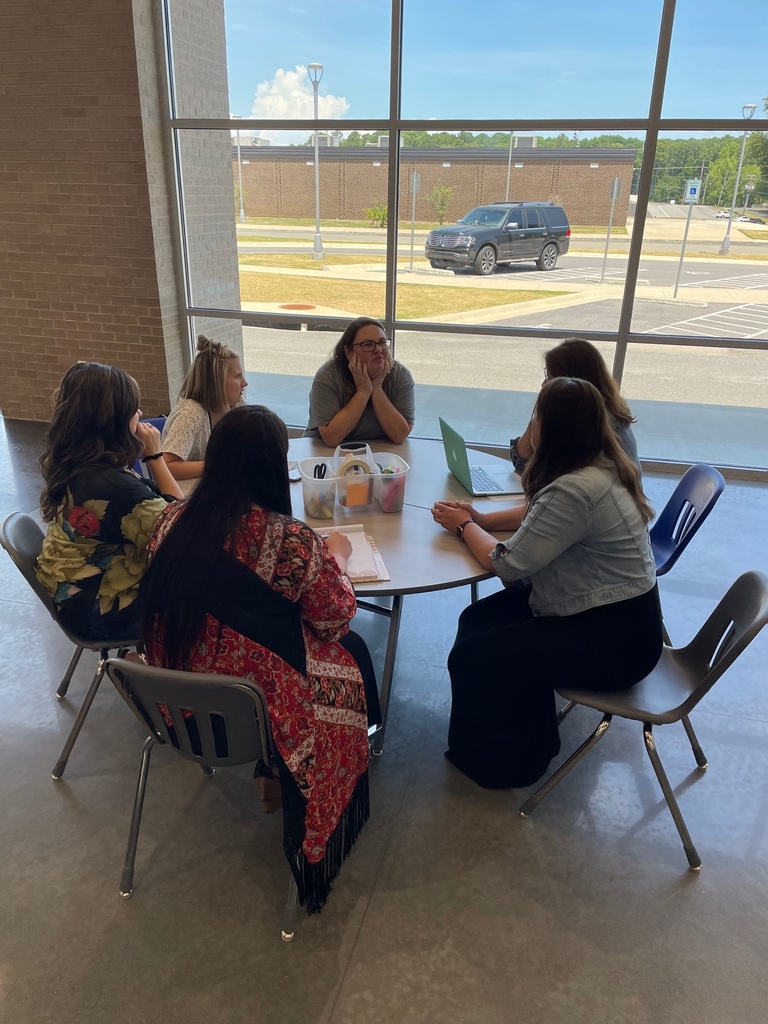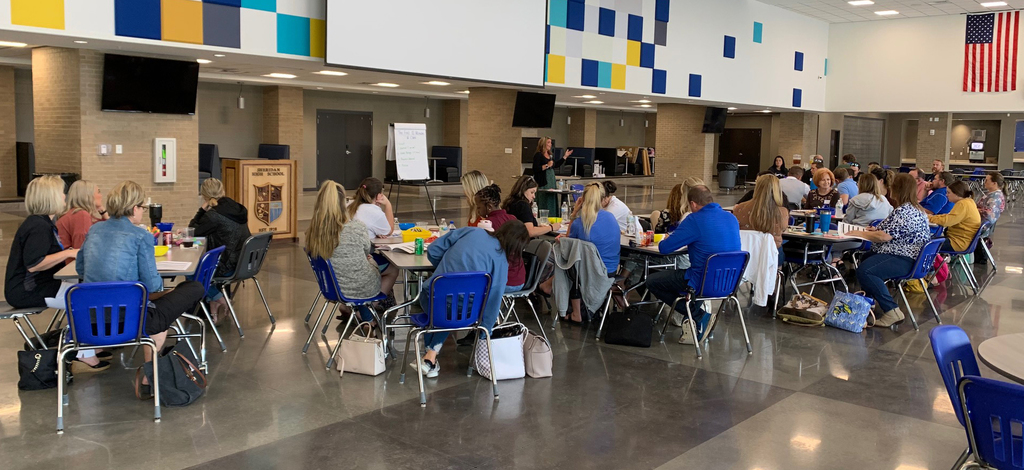 Sheridan School District teachers Wendy Todd and Lynn Summit were presenters at this year's Arkansas Association of Alternative Educators Conference held July 10-12 at Arkansas State University in Jonesboro. This year's conference theme was "SOAR Like Never Before."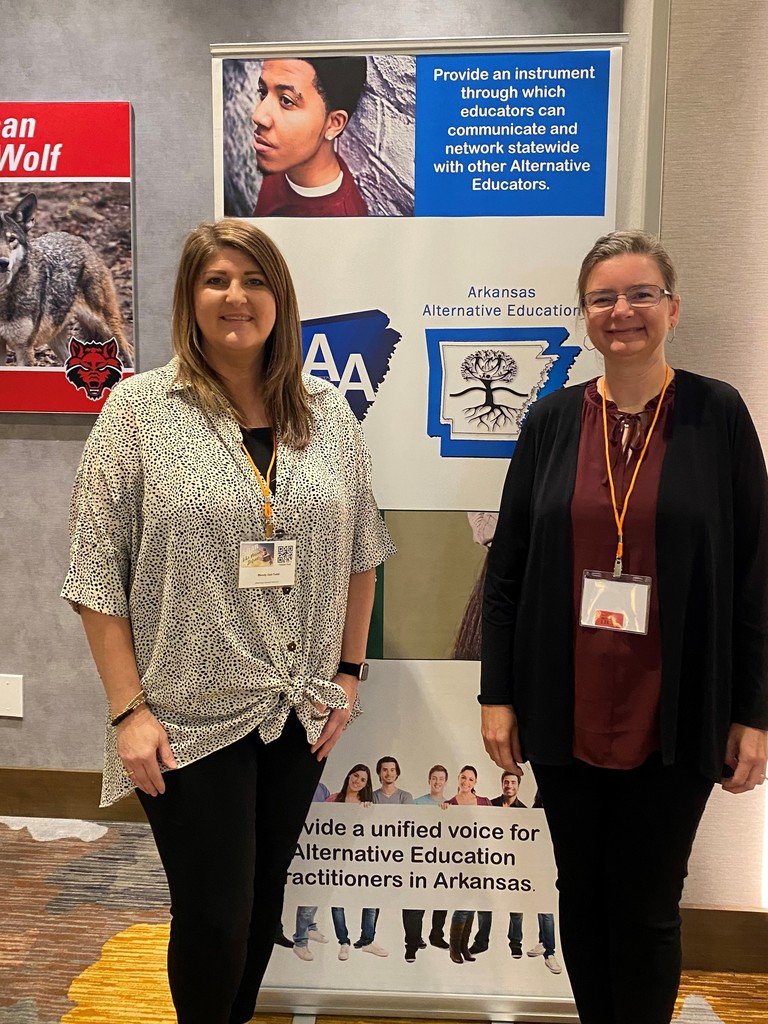 UPDATE: Please note there was a typo in the original list for third grade. The correction has been made to the list that is now posted. We apologize for any inconvenience. The Sheridan School District has released its Kindergarten-8th grade supply lists for the 2022-23 school year. Please note that supply lists for each grade are the same regardless of whether your student attends school in Sheridan or East End.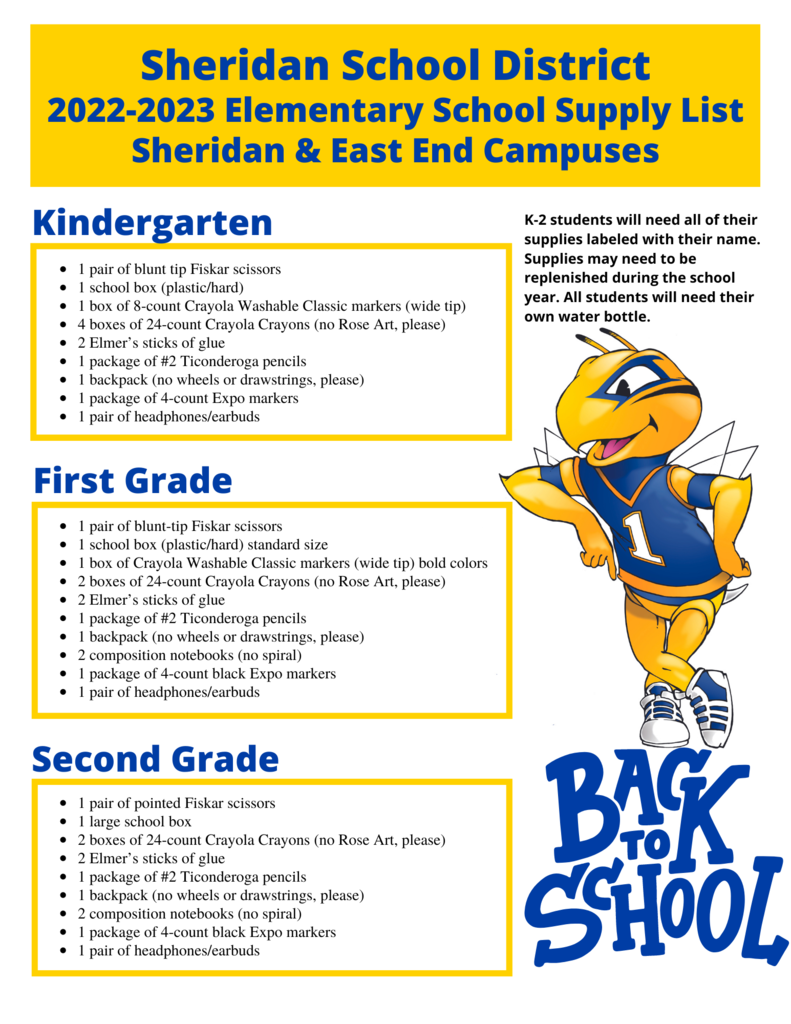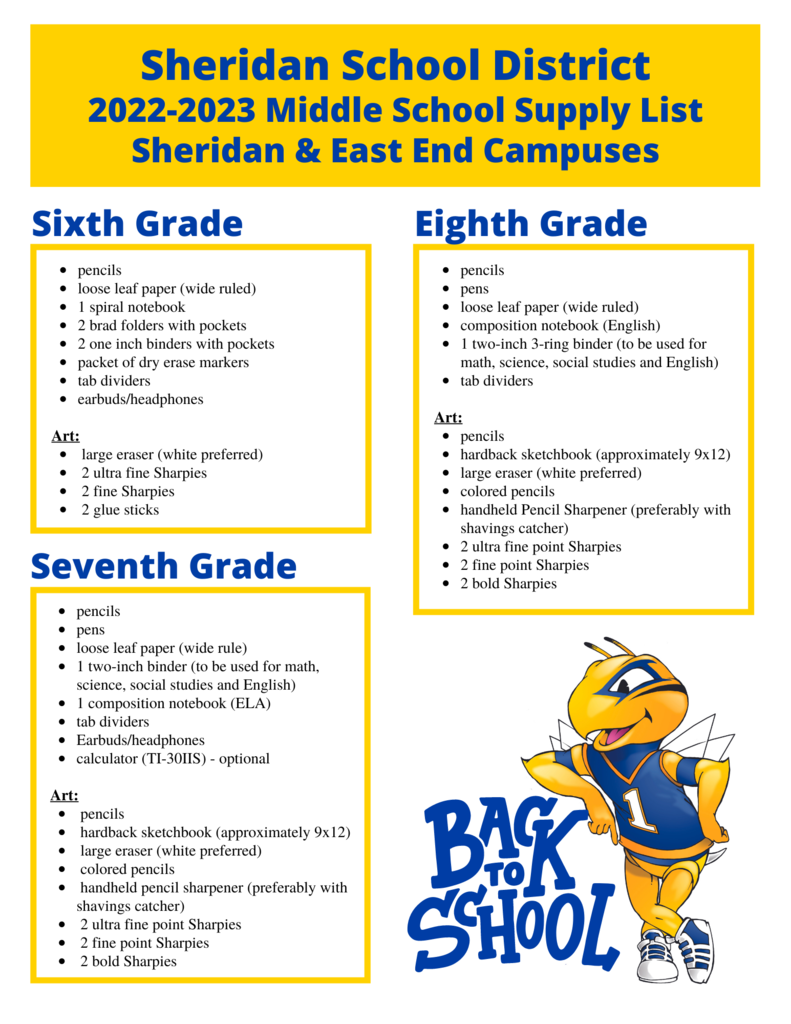 Sheridan High School golf practice begins Tuesday, July 19.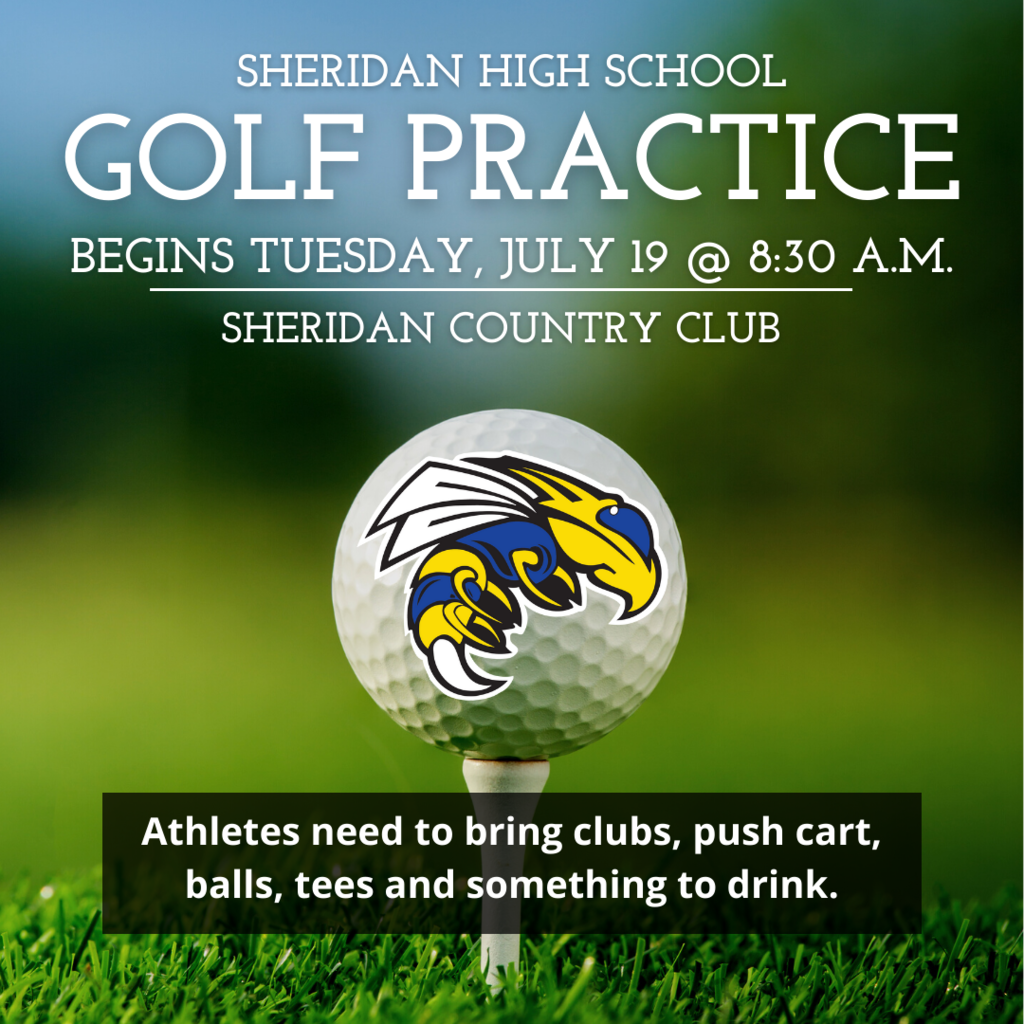 Would you like to supplement your income working part-time hours? You could make an extra $10,548 working just 3-3 ½ hours a day for 180 days as a bus driver for the Sheridan School District.* Plus, you'd qualify for a benefits package that includes public school health insurance! Maybe you can only drive a morning route … that's OK! Only available to drive in the afternoons? We'd love to have you! Perhaps you're interested but can't make that everyday commitment … we need substitute drivers, too! Don't think you're qualified? We'll help you get your commercial driver's license (CDL). If you're looking for a great way to make part-time money, qualify for benefits, and work a flexible schedule, being a bus driver for the Sheridan School District may be just right for you! For more information, call Rhonda Harris or Dennis Emerson at 870-942-5522, or apply online at
https://www.sheridanschools.org/page/job-opportunities
. *Pay and hours vary. Example based on an average route in the district.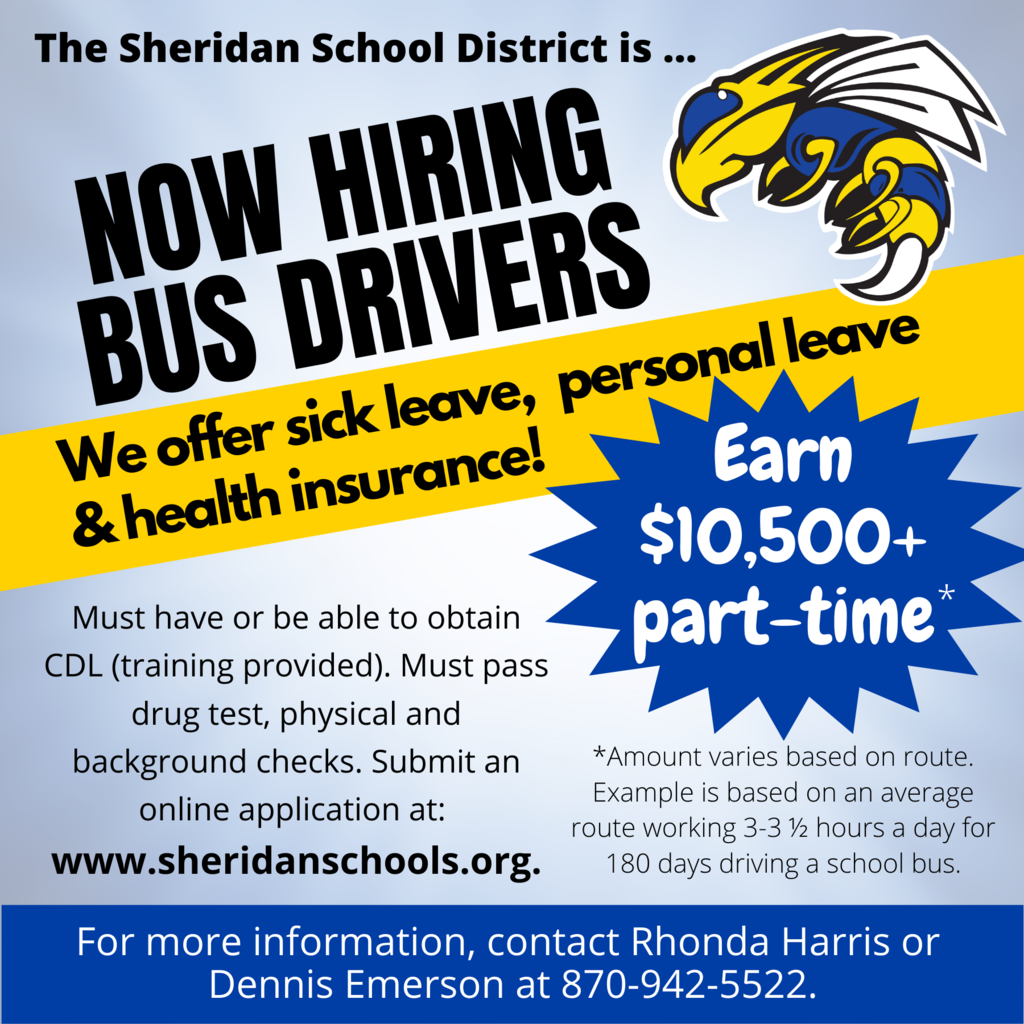 The Sheridan School District wishes everyone a Happy Independence Day!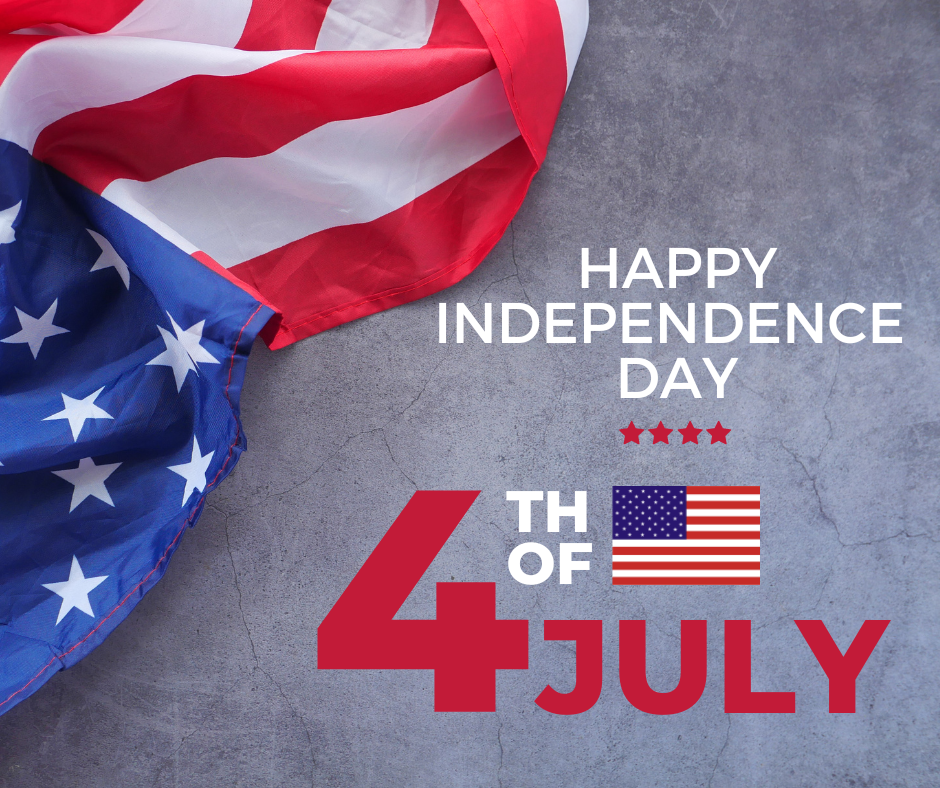 Recent Sheridan High School graduates Jynika Burton and Zoe Mayberry represented Sheridan High School and the state of Arkansas at the national Educators Rising competition in Washington D.C. June 24-27. The pair had previously won the state competition in K-3 children's literature and were also accompanied on the trip by their teacher and sponsor from SHS, Abana Nevens. Educators Rising is a student organization for high school and college students who want to have a career in education. The EdRising conference included keynote speakers, breakout sessions and networking. The group from Sheridan also had an opportunity for sight-seeing between conference events, including a tour of the White House that was arranged by Congressman Bruce Westerman's office. Though the girls didn't win, they represented our state, community and school admirably!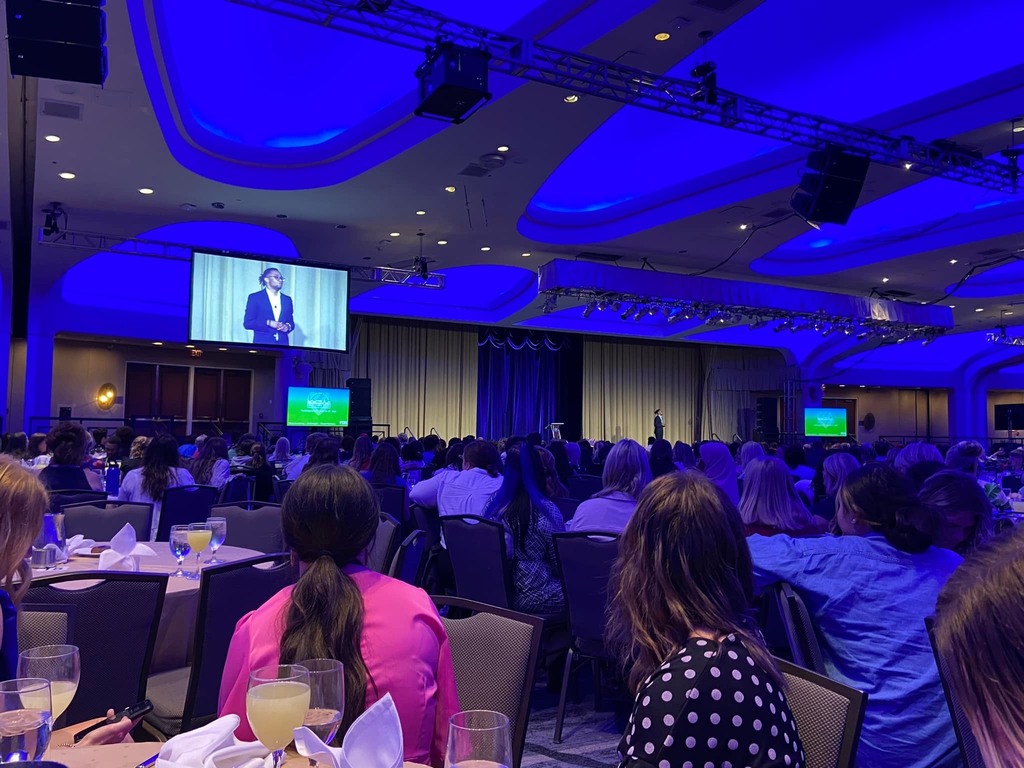 Sheridan High School students who participated at Arkansas Girls State or Boys State were recognized at the school board meeting Monday night. The girls are Lainey Ray, Soshiana Vang, Rivers Wells and Randi Scarbrough (not pictured). The boys are Cohen Barnard, Egan Gunter and William "Cole" Sullivan. Congratulations to these students!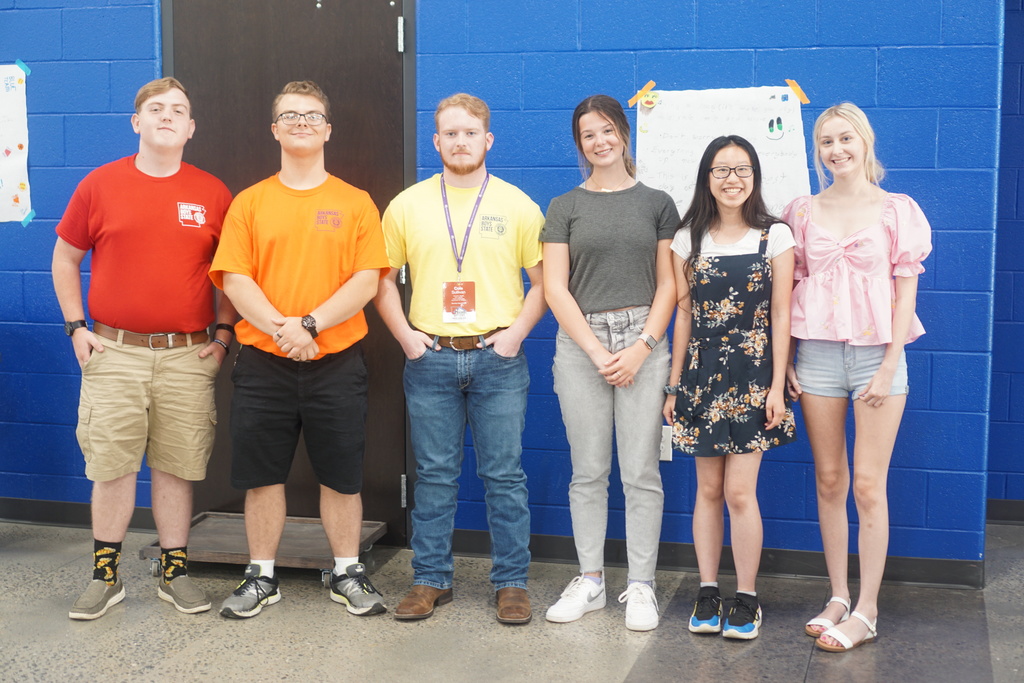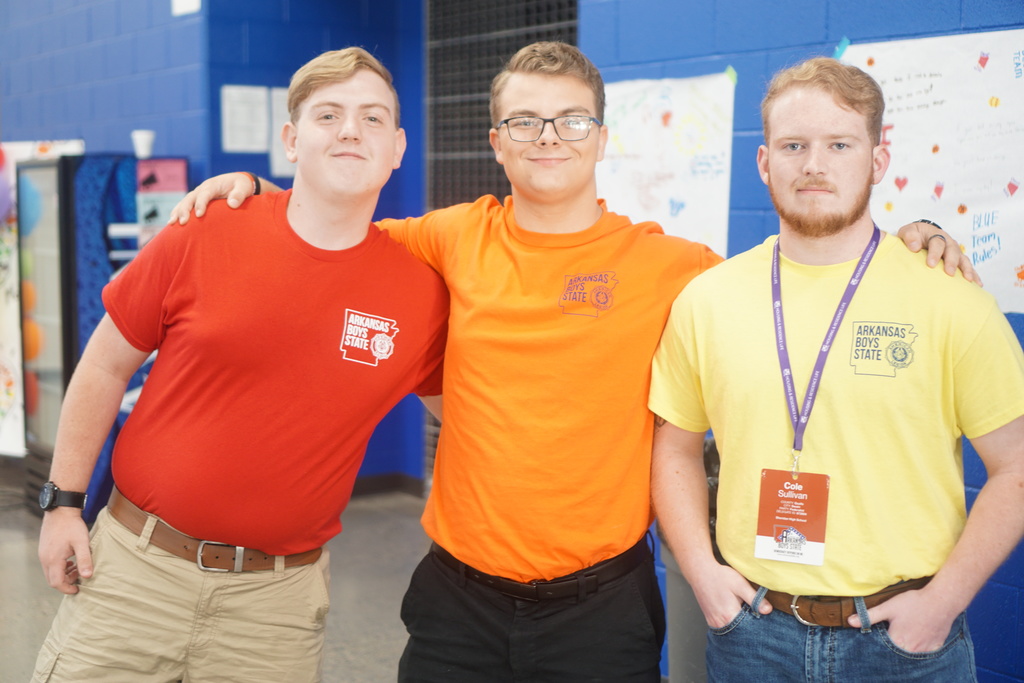 ​"STEAM on the River" is a two-week summer day program -- sponsored by the Arkansas River Education Service Cooperative -- that will be held from July 18-21 and July 25-28 from 8:30 a.m.-3:30 p.m. The camp was developed for students entering seventh, eighth and ninth grades in the 2022-2023 school year who are interested in science, engineering, art and innovation. For more information or to register, go to
https://www.aresc.k12.ar.us/aegis
. (Please note that the registration on the web site says the deadline to apply in June 3. However, they are still taking applications.)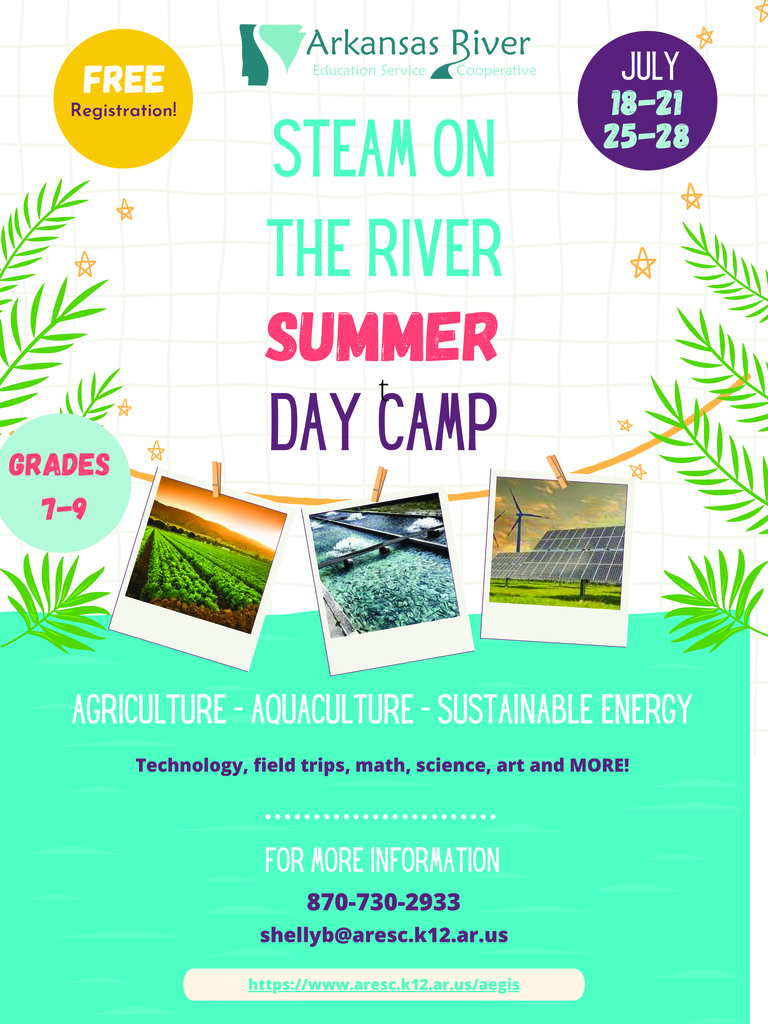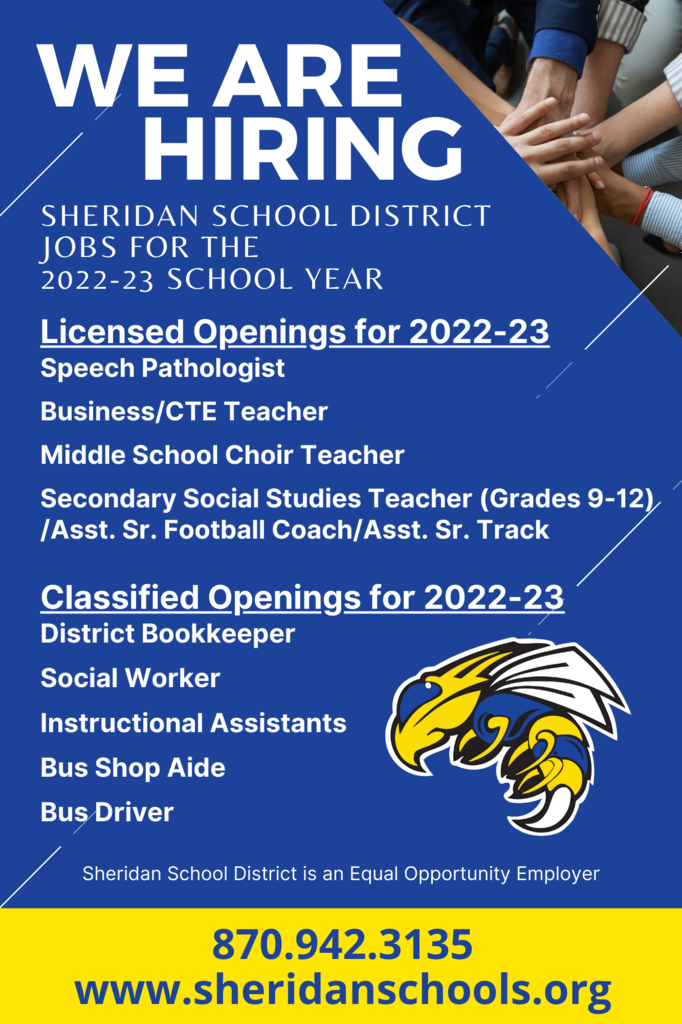 Notice to parents: The Grant County Health Unit will have two days set aside for school immunizations only. Tuesday, July 26 and Tuesday, August 2 will be dedicated to back-to-school immunizations.

The Sheridan School District honors those who paid the ultimate price for our nation's freedoms.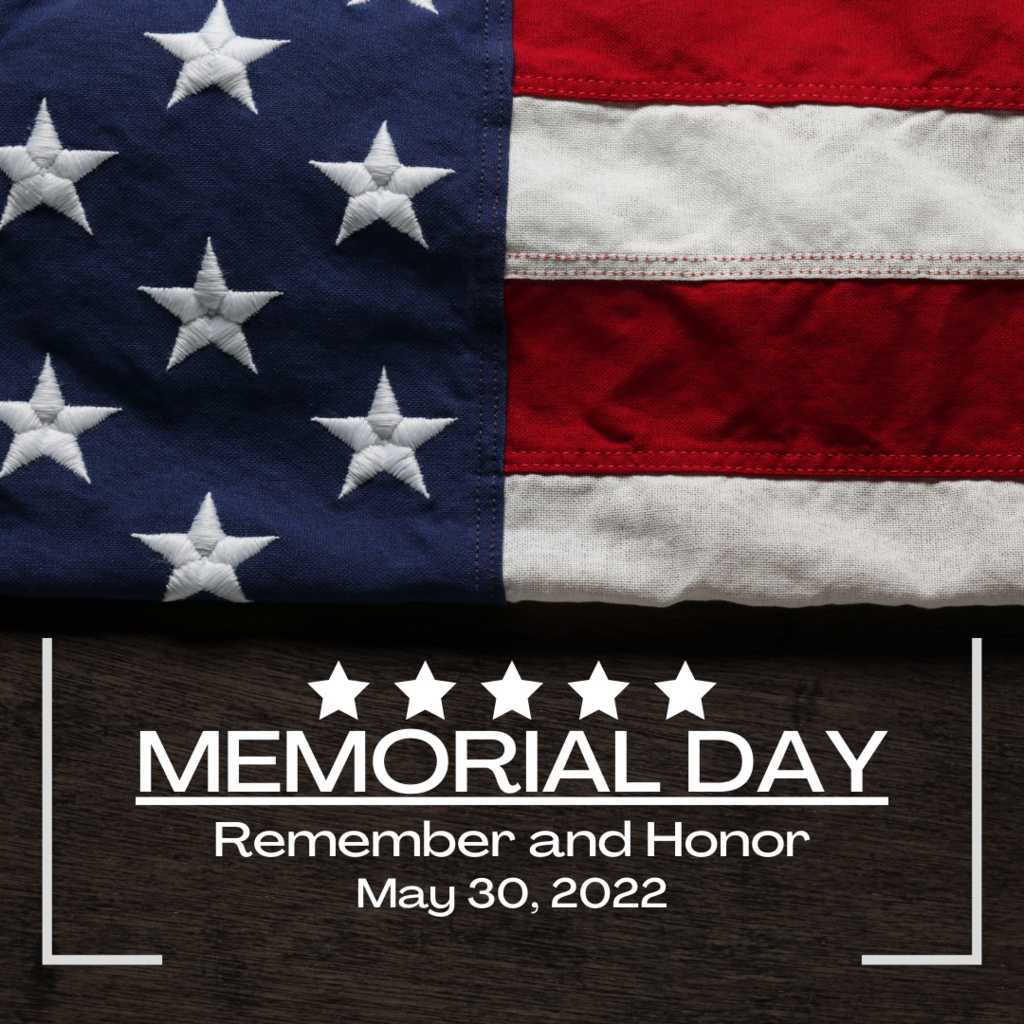 Six Lady Yellowjacket soccer players won post-season honors that were presented at their banquet on Tuesday. Megan Diotte and Julie Lieu both won all-conference, while A.J. Hendricks, Olivia Jabo and SarahTaulbee were named honorable mention all-conference. Katelyn Hancock was named to the Class 5A all-state team and has been invited to play in the AAA all-star game in June at the University of Central Arkansas. Congratulations to our Lady Jackets!