SSD to Host Two State Tournaments
Lauren Goins
Wednesday, January 27, 2016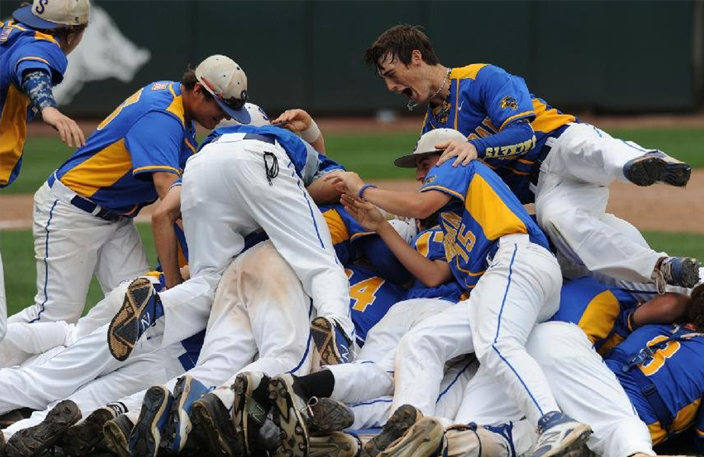 The Sheridan School District is pleased to announce that Sheridan will host the 2016 baseball and softball 6A state tournaments. The tournaments will be held May 12 – 14 at the Sheridan Recreation Center.
"It is great news that Sheridan will be hosting the 6A state tournament for both baseball and softball," said Rep. Ken Bragg. "Last year's appearance by both teams in the state finals is a testament to the hard work and dedication of our coaches and athletes. The Sheridan Recreation Center has hosted many tournaments in the past but this one will definitely be a premier event. It will also be an opportunity to showcase our outstanding recreational complex in Sheridan and provide a much needed economic impact for the city."
According to Sheridan School District Superintendent Jerrod Williams, an estimated 3,000 to 4,000 visitors will come to Sheridan for the tournaments.
"Being a lifelong Yellowjacket, I am very proud for Sheridan to have been selected for these tournaments," said Sen. Bobby Pierce. "It's an overall win-win for the community. These types of events not only create memorable experiences for the kids, but also provide a great boost for local businesses. It will be a great opportunity for people from other parts of the state to experience the unrivaled hospitality of Yellowjacket nation, that I hope leads to additional tournaments in years to come."
For more information regarding the tournament or sponsorship, contact Matt Scarbrough, Director of Athletics for the Sheridan School District, at mattscarbrough@sheridanschools.org or 870-917-3135.
Picture Cutline: SHS Baseball Team celebrating after winning the 6A State Championship last year.