​SSD Teachers Receive $5,150 in Grant Funding from Nabholz
Lauren Goins
Friday, October 20, 2017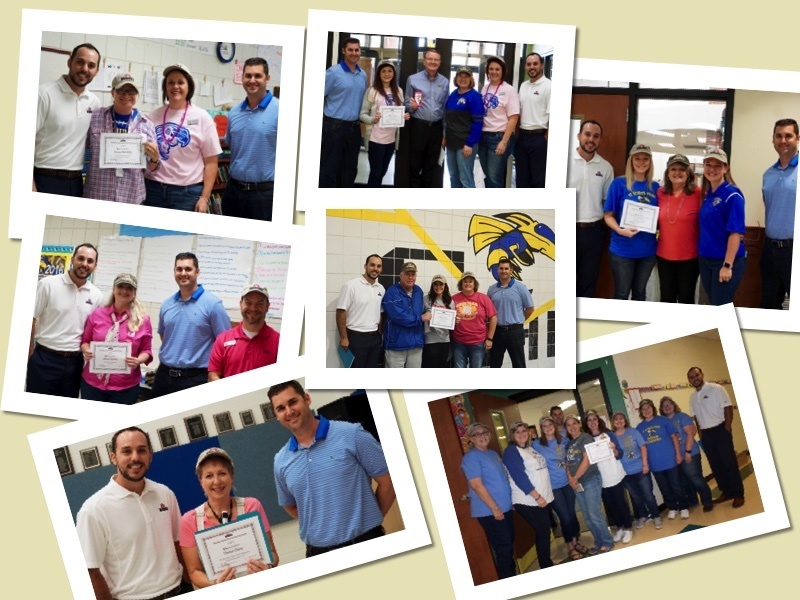 SSD Teachers Receive $5,150 in Grant Funding from Nabholz
Nabholz Construction today awarded $5,150 in grant funding to successful applicants at the Sheridan School District as part of its Nabholz Classroom Grant Program.
"Sheridan School District faculty had the opportunity to complete applications for the grant in September," said Superintendent Jerrod Williams. "Our teachers are very grateful to have been awarded these grants. They will use the funding to purchase technology resources and/or other classroom supplies that go above and beyond normal standards."
The following grants were awarded.
| | | | |
| --- | --- | --- | --- |
| Amount | Grantee(s) | Campus(es) | Purpose |
| $1,500 | Brandi Williams, Sherri DeSoto, and Jessica Brown | Sheridan Intermediate and East End Intermediate | To purchase coding devices (Lego Education, Robot Music, Dash Robot, Spheros, etc.) for SIS and EEI as well as associated apps for iPads. |
| $1,000 | Tamara Strawn, Debbie Blend, and Eddie Woodall | Sheridan Junior High | To purchase disc golf equipment for the Sheridan Junior High Physical Education Department |
| $480 | Allison Michau | Sheridan Junior High | To pay entrance fees for 32 teams of five students each to compete in the Economics Arkansas Stock Market Games. |
| $500 | Serena McGinley | Sheridan Intermediate | To purchase materials that will develop skills and enhance learning in the areas of science and technology. |
| $500 | Bobbi Hall, Tamara Davidson, Van Reed, Cindy Harp, Marianne Glassco, Christy Whitley, Sandra Johnson, and Tammy Manning | Sheridan Elementary School | To purchase materials for hands-on activities that will develop critical thinking skills in the areas of science, technology, engineering and math. Materials will be used in all SES 2nd grade classrooms. |
| $500 | Lindsey Bohler, Dottie Goode, Sarah Allen | Sheridan Elementary School | To purchase handheld microscopes, Ozobots and Cubelets for the STEAM (Science, Technology, Engineering, Art and Math) Lab. |
| $670 | Denise Davis | East End Elementary and Sheridan Junior High | To purchase xylophones for music and choir classes. |