SHS CADETS TRAIN ON LEADERSHIP DEVELOPMENT, CHARACTER, TEAM-BUILDING
Lauren Goins
Thursday, June 30, 2016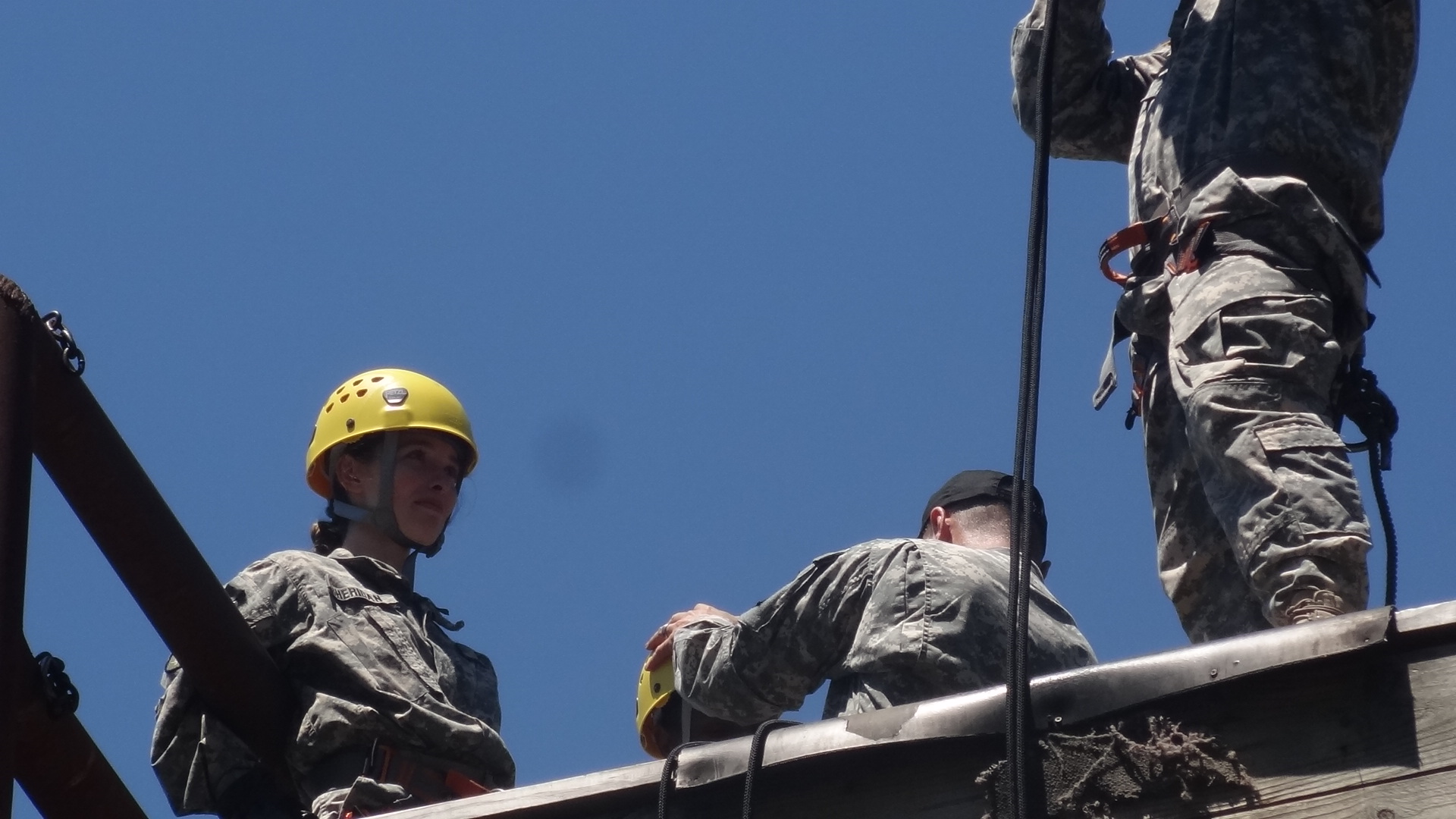 On June 5 - 10, 2016, several local cadets from Sheridan High School traveled with their instructors, LTC (Ret) Clark Easter and SGM (Ret) Darryl Dean, to participate in the Junior Reserve Officer Training Corps annual leadership training camp known as JROTC Cadet Leadership Challenge. The camp, which was held at the Robinson Maneuver Training Center in North Little Rock, provides cadets a practical application of citizenship, responsibility and leadership skills, while introducing them to life in a military-like environment.
More than 450 JROTC cadets from 23 Arkansas schools and 20 schools in the Memphis, Tenn. area attended the camp. Eighty-six instructors, chaperones and medical personnel rounded out the camp staff. The SHS cadets who participated were Kayla Archer, Hannah Hooper, Mariah Lea, James Loyd, Nathaniel McDorman, Jessica McLaughlin, Jacob Nellis, Kalab Rowell, and Jacob Wawrzynek.
At this six-day residential camp, cadets take part in many activities to help them grow in self-confidence, leadership abilities and team-building skills. Some of these activities, include: an obstacle course, a land navigation course, survival skills activities, a 40 feet tall rappelling tower, a water safety course and a best platoon competition.
"This camp is a great for individual and team development and serves as a confidence tool for cadets, as it provides an opportunity for them to learn and practice new skills in an adventure-type training environment not normally available on the school campus," said LTC (Ret) Clark Easter, JROTC instructor at SHS.
The camp provides a safe, disciplined and structured environment where cadets get to interact with cadets from other schools, other JROTC instructors and active National Guard Soldiers. Cadets compete individually and in small teams.
"This camp was challenging mentally and physically, but it gave me an opportunity to do and learn things I never did before," said Hannah Hooper, a JROTC cadet from SHS. "It showed me how much mental and physical coordination it takes to do many military skills. And, we had JROTC instructors and National Guard Soldiers there who told us about real situations where they used these skills."
The JROTC Cadet Leadership Challenge camp is an annual event sponsored by the U.S. Army Cadet Command.