High School Addition Construction Update As of July 13
Lauren Goins
Friday, July 13, 2018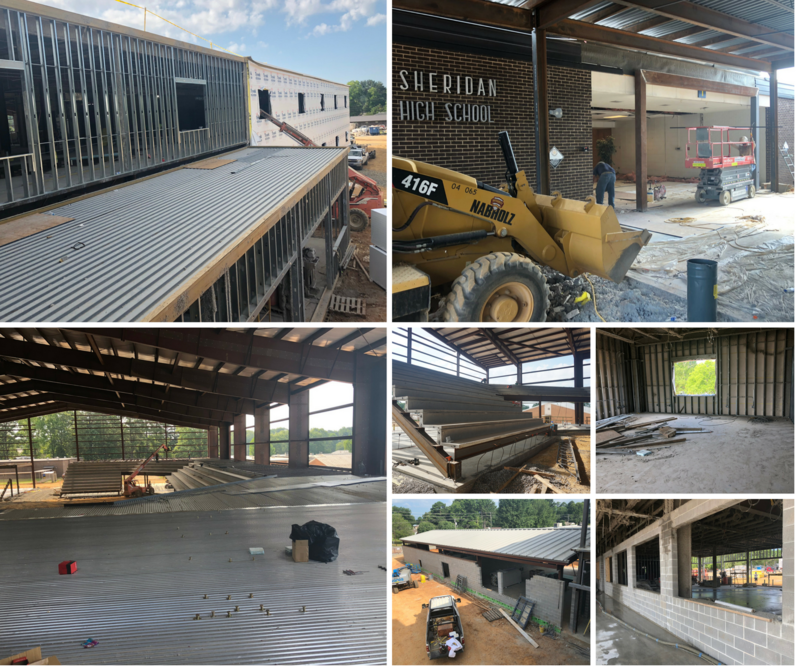 1. Metal building at the gym, dining, and agri building are completed. Wall sheets for all building should start next week.
2. Precast bleacher erection at gym is complete.
3. Slab on deck at the second floor in the gym will begin next week. Should be complete by the end of the month.
4. Roof at dining and agri - building are complete.
5. Block work through the building is taking place.
6. Duct work, sprinkler piping, plumbing piping and electrical rough-in is continuing throughout the building on the first and second floor.
7. Fireproofing at second floor is in progress.
8. Tie in from the new building to the old high school will complete by the end of this month.
9. Polished concrete grind at the dining area and entry to the old high school will start next week.
10. Brick delivered last week and is expected to start going up next week.
11. Windows at Area C will start being installed next week.