EDIT MAIN
January - June 2019
January 18
The Sheridan High School addition is 75% complete! The addition will include 9th-grade classrooms, career and technical classrooms, special education classrooms, 700+ seat cafeteria, new offices, a new multi-purpose gymnasium and more. We are so excited about all the new opportunities that will be available to our students in this addition!
---
January 18
Check out how we're coming along on the construction of East End Middle School. We are 75% complete!
April 12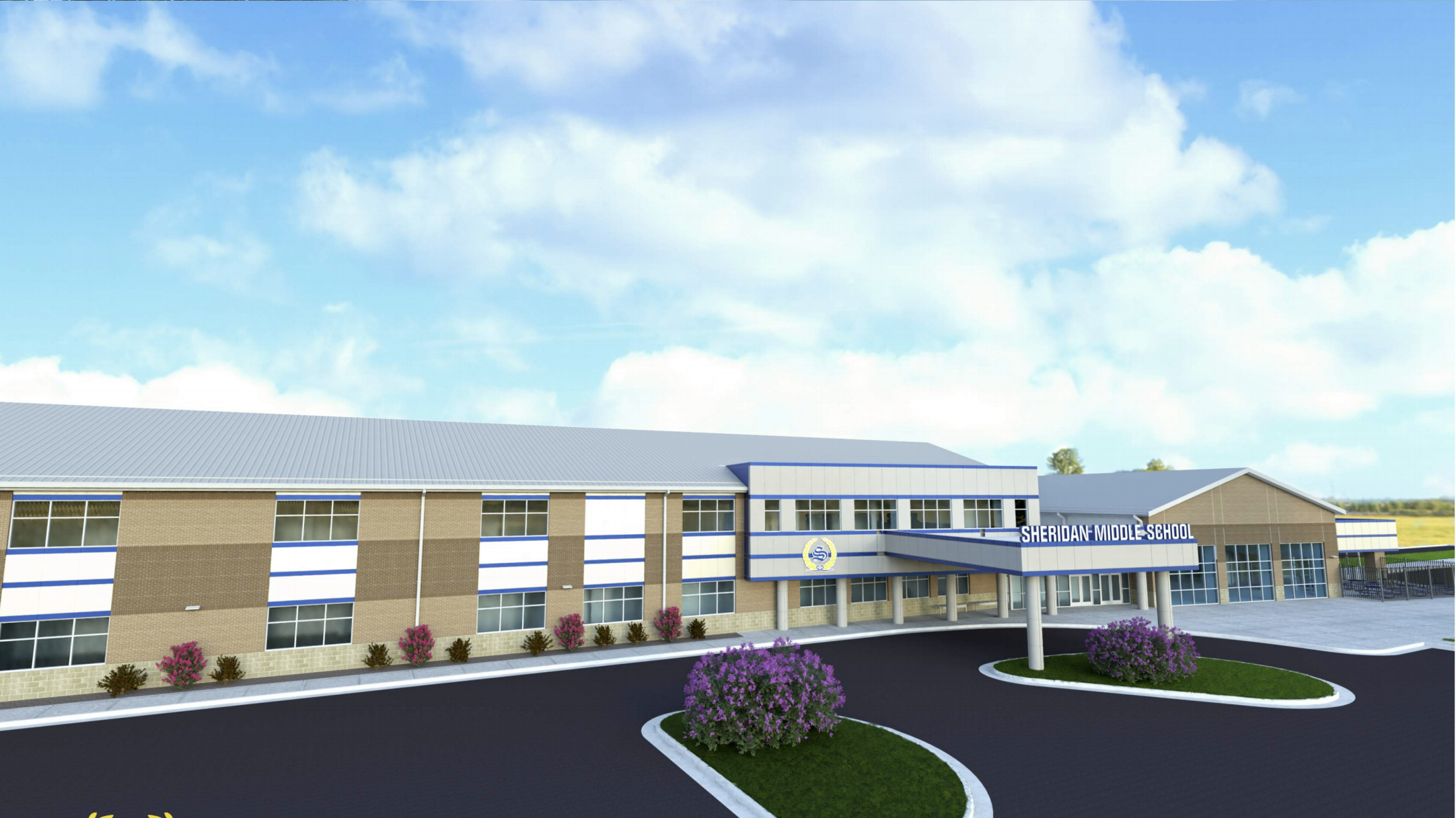 Construction of the new Sheridan Middle School will begin over the summer of 2019. The front of the Sheridan Junior High School building, which was built in 1963, will be torn down in order to make room for a 49,000 square foot, two-story addition. The classroom space in the back of the current building and the gym that were built in recent years will remain as part of the campus and will be utilized during construction of the addition. The addition will include the following features:
Dining Room with Fully Equipped Kitchen
21 Classrooms
Teacher Work Rooms on Each Floor
Media Center
General Offices
Click here to view the renderings and floor plans of Sheridan Middle School.