SCHOOL CHOICE INFORMATION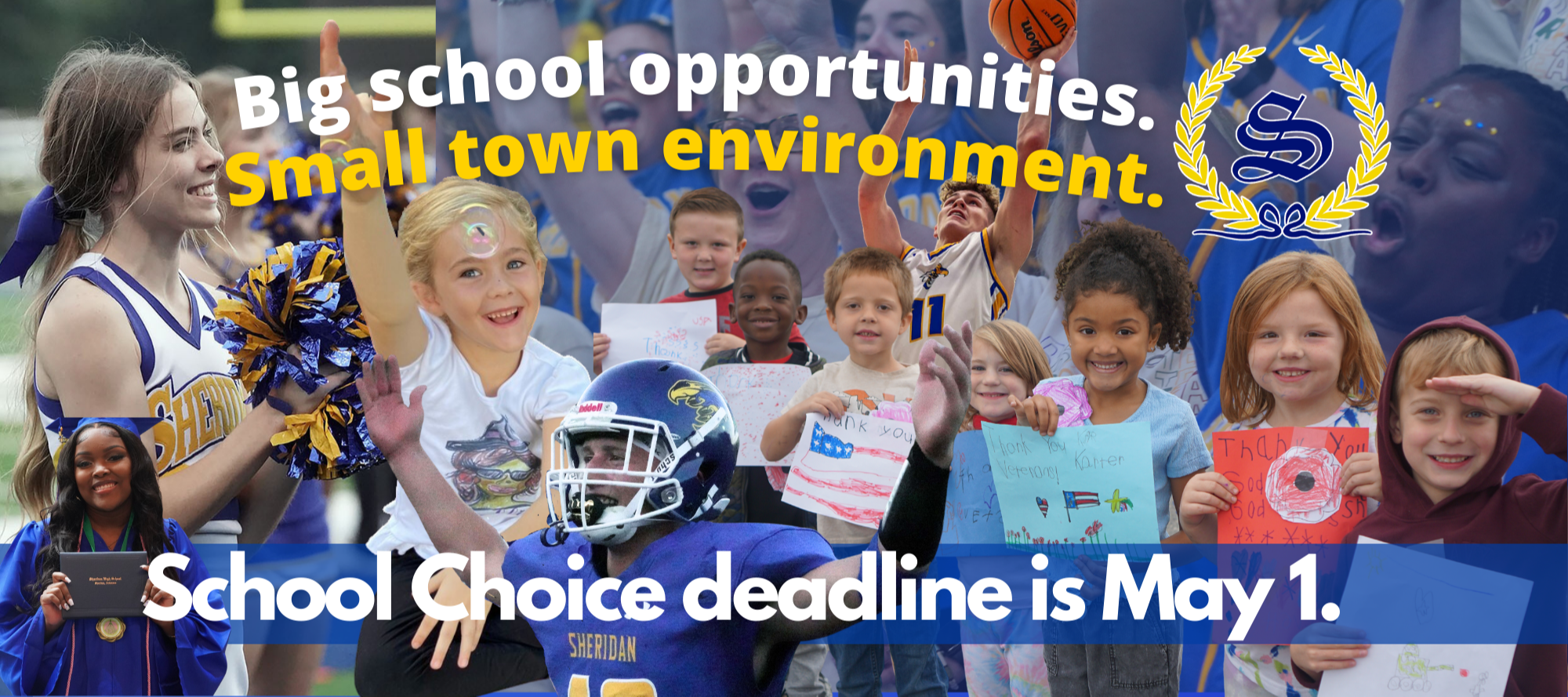 Did you know that the Sheridan School District is one of the 10 fastest-growing districts in Arkansas? There are a number of reasons why. At Sheridan Schools, students benefit from BIG SCHOOL opportunities in a SMALL-TOWN, friendly environment. Now is the time to join the Yellowjacket Nation.
Below are just a few of the additional benefits to having your student in the Sheridan School District:
Dedicated teachers with advanced degrees and national certifications

One of the state's best Career Tech programs at Sheridan High School and expanding opportunities at the Saline County CTE Center

Successful programs for high-achieving students

A culture dedicated to meeting the needs of ALL students

More than $60 million in new facilities opened the past four years

43 athletic teams competing in 15 sports, an award-winning band, plus a wide range of extra-curricular activities

Enjoy larger-school resources with 4,200+ students at eight campuses in Sheridan and East End
The Sheridan School District is currently accepting student transfer applications for the 2023-24 school year for those who qualify under the current SCHOOL CHOICE ACT. The deadline to submit School Choice applications for the 2023-24 school year is May 1, 2023.