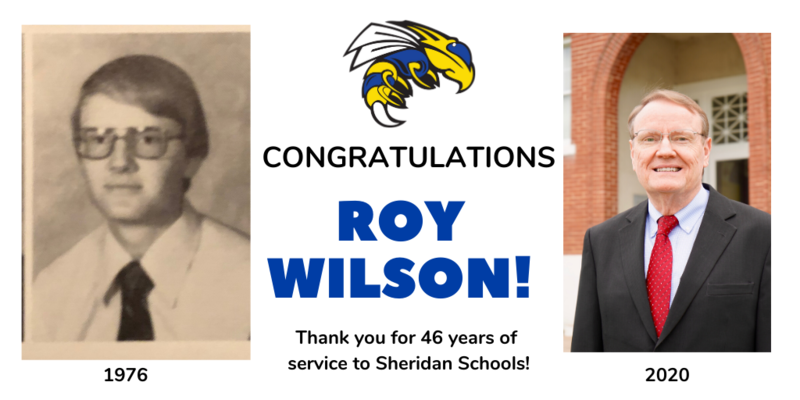 Roy Wilson retires after 46 years of service to the Sheridan School District.
Before becoming the Gifted and Talented / Advanced Placement Coordinator in 2007, Wilson taught an estimated 4,500 students in the classroom! He earned several awards including the DAR Outstanding American History Teacher for Arkansas, the Grant County Chamber of Commerce Secondary Educator of the Year, the Arkansas Gifted Educator's Award, and the Arkansas Gifted and Talented Coordinator of the Year.
In 2002, he was recognized as the Walmart Arkansas Teacher of the Year during an awards assembly with more than 1,000 junior high students in attendance. Wilson closed his remarks to the students with: "If you are in the 7th grade and are the last to be chosen for sports, I know how you feel, that was me. If you are in the 8th grade and you still wear homemade clothes, that was me. If you are in the 9th grade, and you feel that no one cares, that was me. How did I make it through? I had teachers who loved me. They encouraged me and gave me hope for a better tomorrow."
Mr. Wilson, thank you for choosing education as your passion and being a positive influence on so many lives throughout your career. You will be greatly missed!