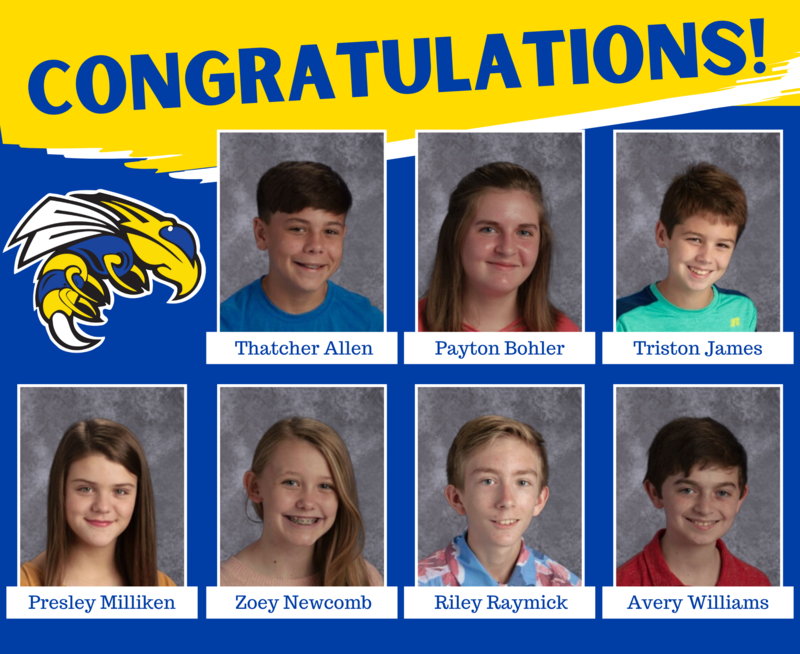 Congratulations to these middle school students who received state-level recognition from the Duke University Talent Identification Program for their remarkable ACT scores.
As 7th graders, these students made high scores on the same ACT taken by college-bound high school students across the nation.
👏Thatcher Allen
👏Payton Bohler
👏Triston James
👏Presley Milliken
👏Zoey Newcomb
👏Riley Raymick
👏Avery Williams
We are excited about the achievements of these young scholars and are proud to call them Yellowjackets!