EEE Announces Fall Ambassadors
Lauren Goins
Monday, October 16, 2017
EEE is excited to announce the Fall 2017 Ambassadors!
2nd Grade
FRONT ROW (L-R): Lexi Stroud, Johnny Campbell, Gentry Maggard, and Sadie Burkhart.
BACK ROW (L-R): Phoenix Tripp, Bristol Harris, Walker McGinley, Vida Jimenez, Anna Vogelpohl, Liam Staggs, and Abigail Cloos.
NOT PICTURED: Landon Floyd
---
1st Grade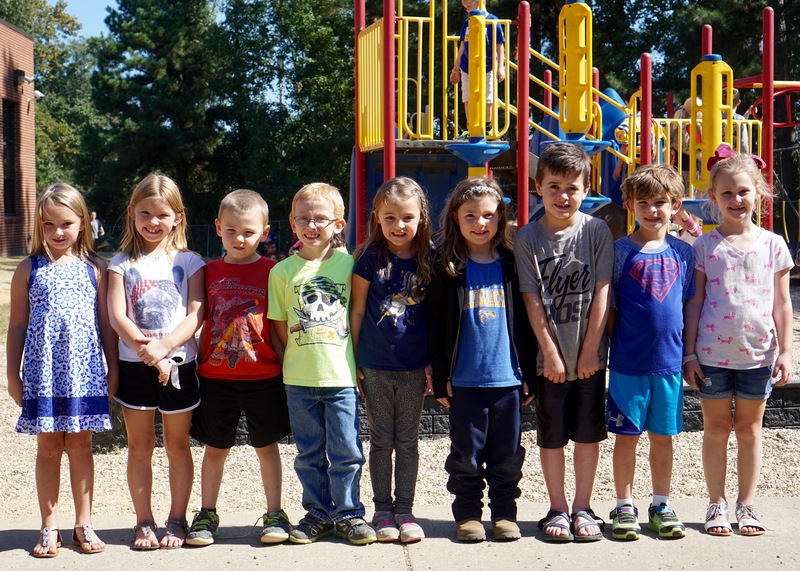 FROM LEFT: Alexis Brasseal, Atlee Smith, Ethan Ivey, Gage Stringer, Avery Neel, Ashley Boyd, Jude Kramer, Jack Thomas, and Lexi Boothe.
NOT PICTURED: Nathan Curry, Lily Sredin, and Aaron Carter.
---
Kindergarten
FRONT ROW (L-R): Traceson Riser, Cole Adams, Shaun Potts, Hunter Koon, Kinzlee Bearden, and Chandler Dalton.
BACK ROW (L-R): Kaya Dillon, Mason dreher, Cambri Haynes, Dakota Skalski, CiAnna Holt, Heaven Shupe, and Janelle Denley.
NOT PICTURED: Daytona Muszynski, Dawson Smith, and Ally Braden.