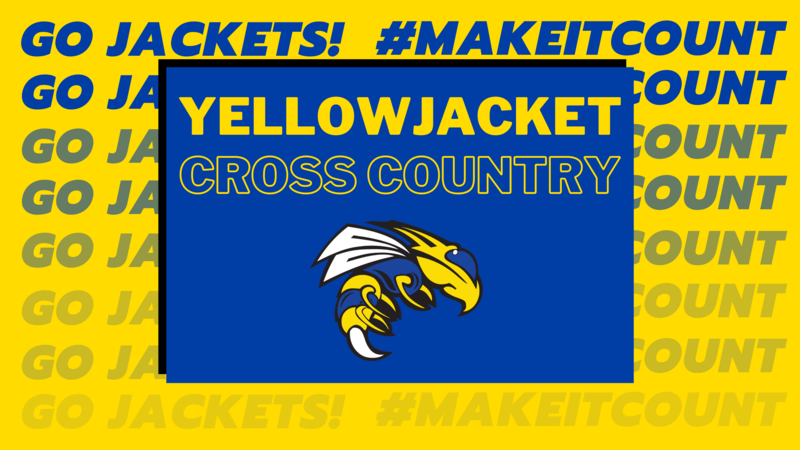 The Yellowjacket Cross Country team placed 2 runners on the All Conference team in the Conference Meet at Essex Golf Club in Hot Springs on Tuesday, Oct. 27.
In the Boys division, Junior Ashton Arnold led the team with a time of 17:07, good for a 9th place finish overall. In the Girls race, Megan Monk, who recently accepted an OBU cross country scholarship, led the team with a time of 21:50, good for a 6th place finish overall. Both runners earned All Conference in the 5A South Conference with their performance.
"I am very proud of Ashton and Megan for this accomplishment," said Coach Mike Moore. "They have both worked very hard. This conference is loaded with talented runners, so finishing in the top ten is outstanding."
Along with Arnold's 9th place finish, Senior Justice Plackard finished 17th with a time of 18:38, Senior Andrew Pinkerton finished 22nd with a time of 21:09. Sophomore Josh Handloser finished 26th with a time of 22:03, and Sophomore Grayson Allen finished 28th with a time of 22:52.
The Girls team was not able to score as a team, because only 4 of the girls were able to run. One runner was out due to a running injury. "Had she been able to run, we would have finished 3rd in the team scores," said Coach Moore.
Along with Monk's 6th place finish, Freshman Bella Norman finished 13th with a time of 21:50, Junior Makayla Thompson finished 14th with a time of 23:24, and Junior Cayley Hester finished 23 with a time of 26:38.
In the junior high races, 8th graders Shayne Dobson, Riley Raymick both received medals for their performances. Dobson finished 13th overall in the boys race, while Raymick finished 19th.
The Yellowjackets will compete in the State Cross Country Meet on Friday, Nov. 6 in their final race of the season.