It was wonderful to see all our students and families at STEM night!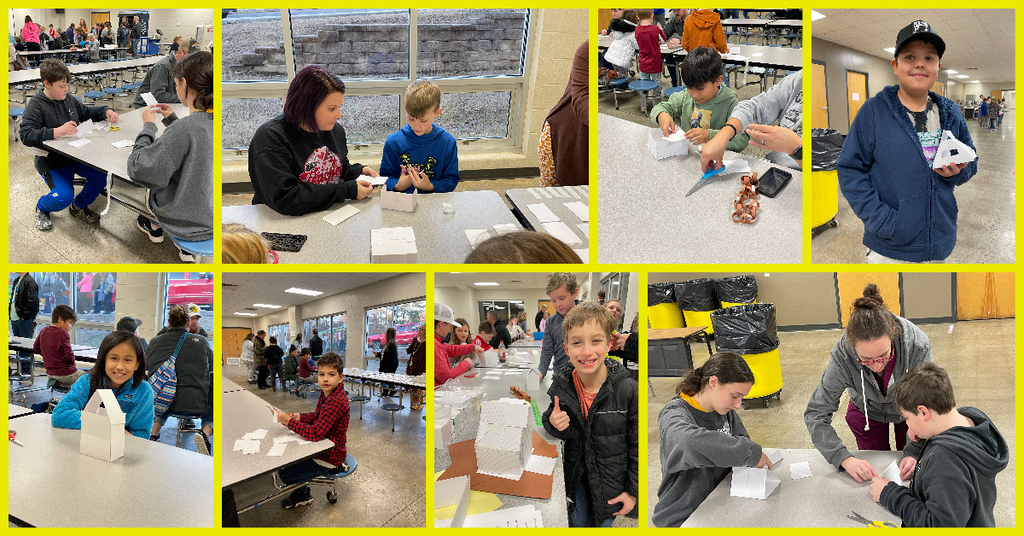 EEI families all 3rd, 4th, and 5th grade students are invited to S.T.E.M Night at EEI on Thursday, Jan, 26th.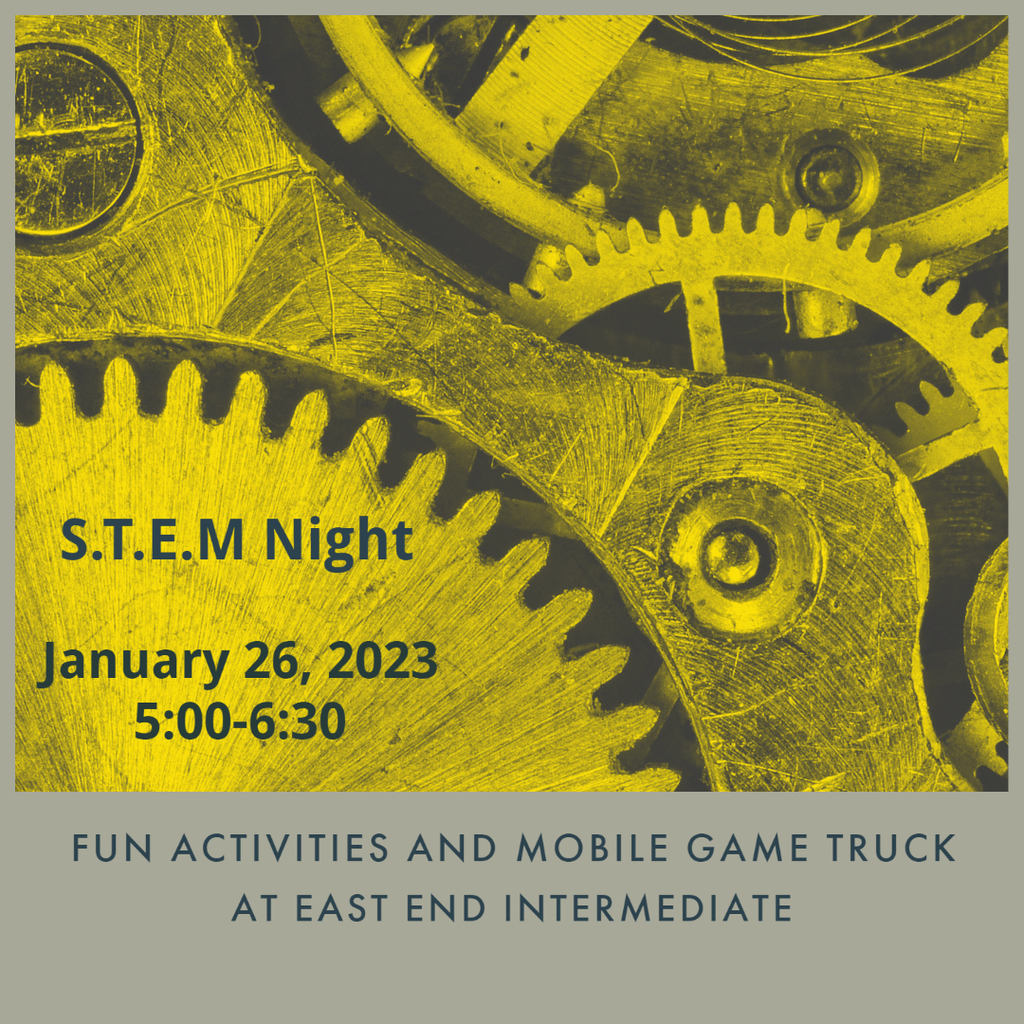 EEI wants to say "Thank You" to our awesome PTO for providing us lunch today. The salad bar was a hit and so delicious!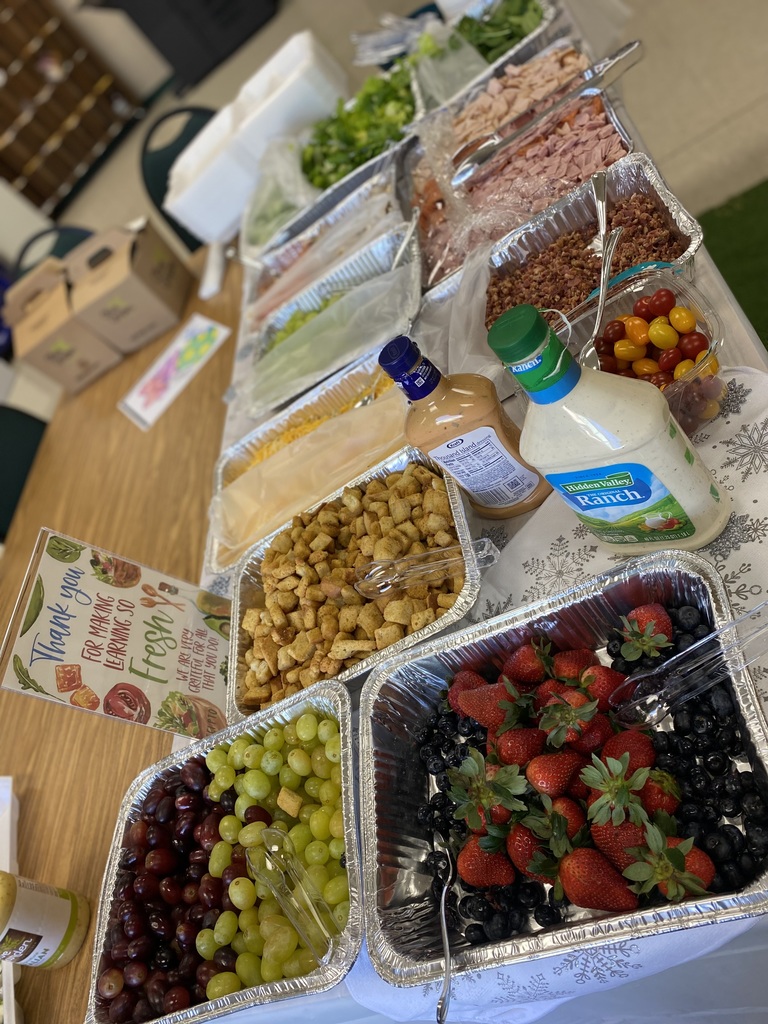 Good afternoon parents of EEI students. Monday, January 9th, each student at EEI will receive a personal identification badge and lanyard to be worn each day at school. We have added these for safety and to streamline services such as cafeteria purchases, library check-out, transportation/bus riding, and event attendance. Students will be required to wear their badge each day to identify them as a student at East End Intermediate School. Replacement badges will cost $5.00. Please encourage your child to wear their ID badge daily. Thank you for your continued support of EEI. Jayme Steinbeck

Thanks a "latte" to Cravings Coffee Bar and Bistro for treating the EEI faculty and staff to a delicious drink this morning!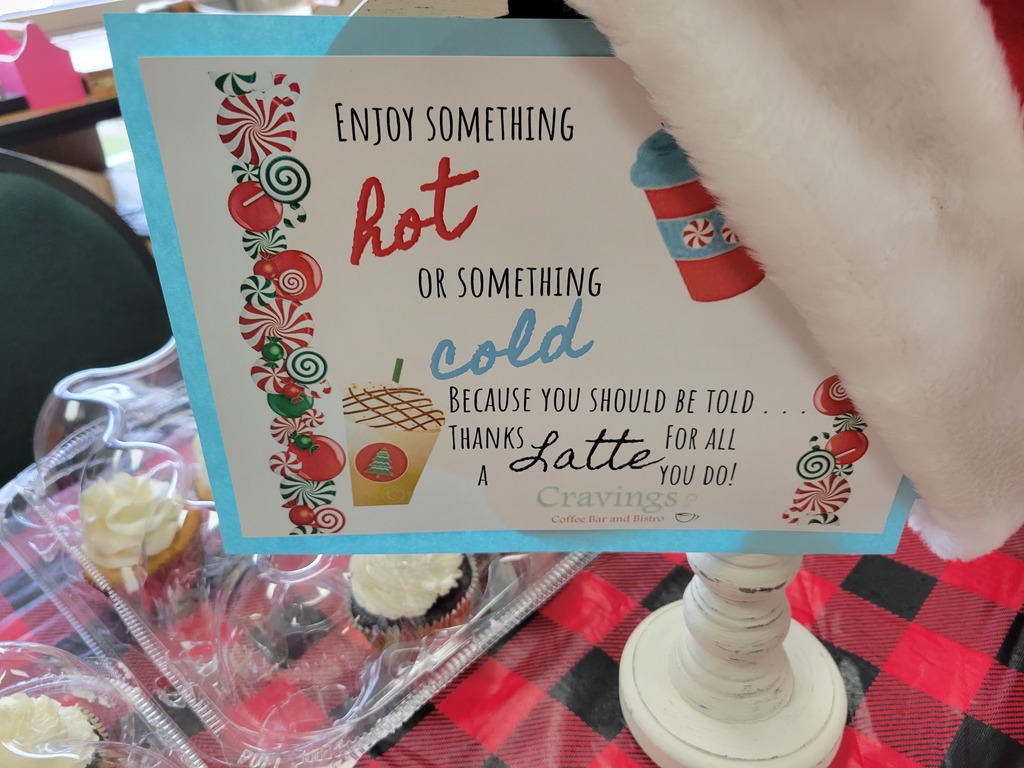 Dress your best day for the Holiday season....no one looked as good as our Assistant Principal and our students!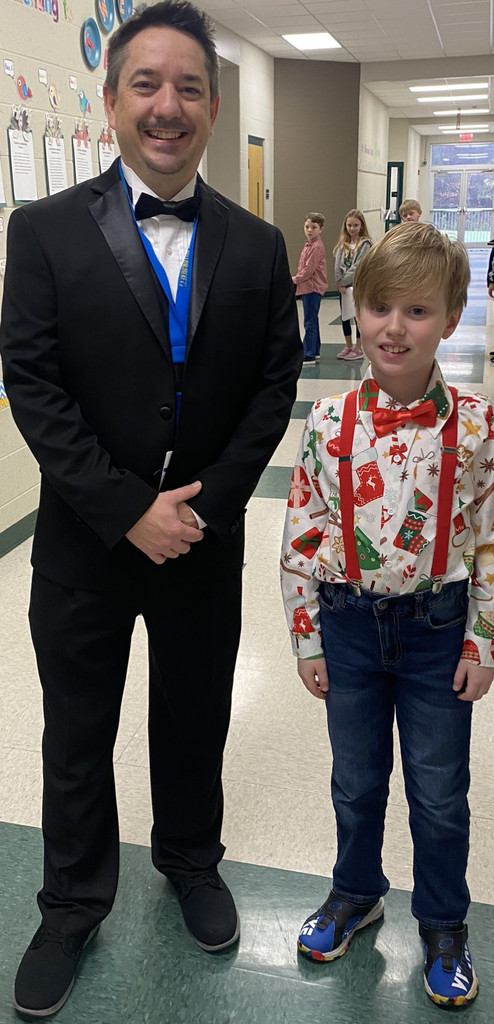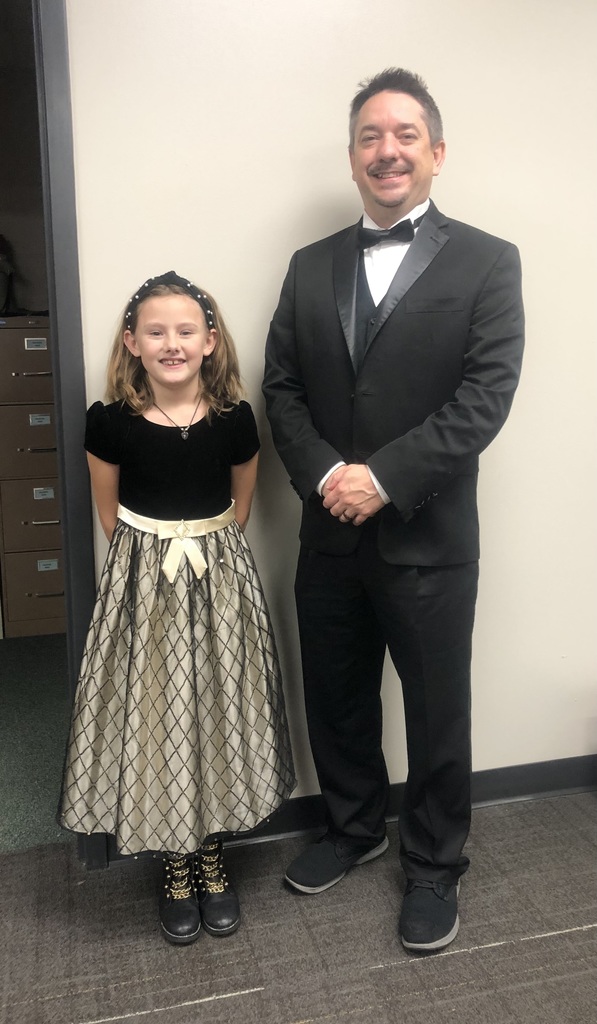 Mrs. Hardin's 3rd grade class at EEI has been writing cheerful letters to local East Enders. Their goal was to spread kindness and show others that they care. Mr. Peery, one of the recipients, came to their class to thank them and meet everyone.

Congratulations to our EEI Spelling Bee Winners! 1st Place- Makhi Luckey 2nd Place-Kassidy Gillette 3rd Place-Emyli Funderburg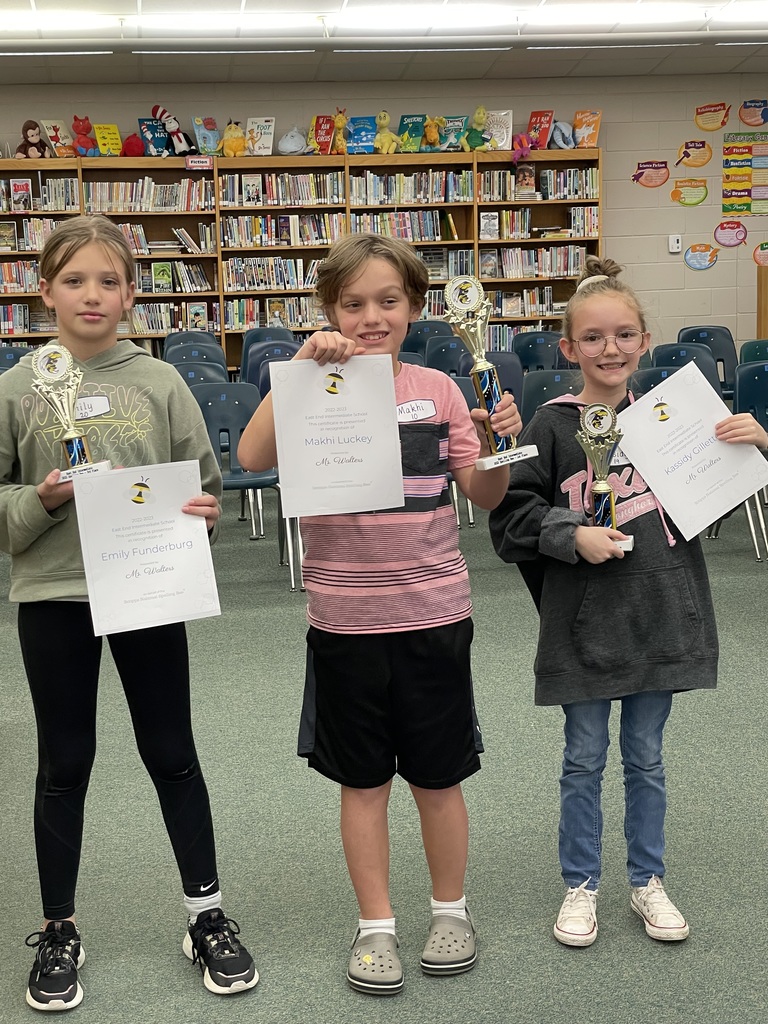 EEI Students cheered on our State Bound Special Olympics Competitor! Go Jackets!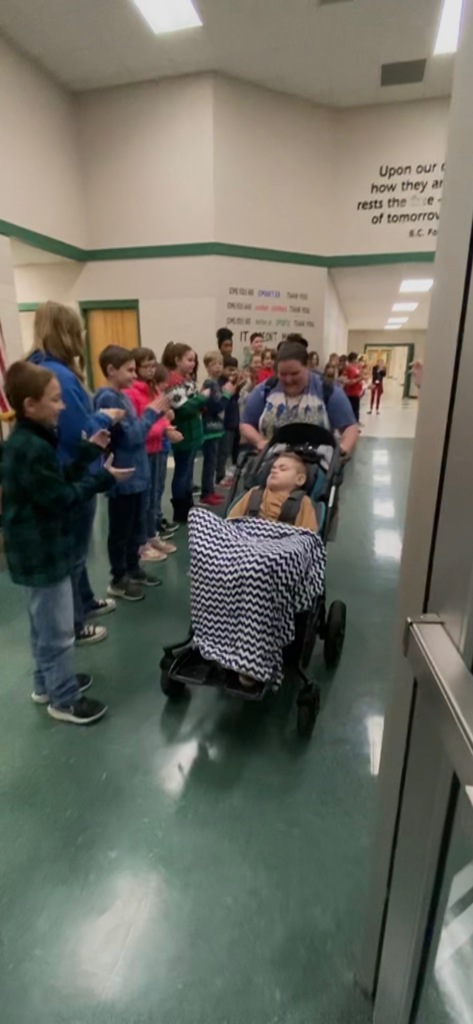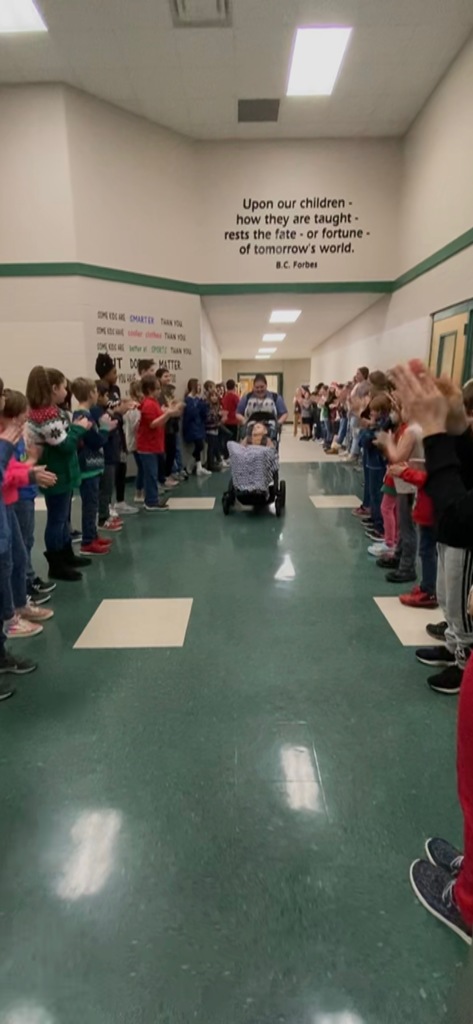 The Sheridan girls play today at 4 p.m. against Valley Springs in the Battle at the Brier Classic tournament in Greenbrier. The Yellowjacket boys at home against Batesville. Junior varsity boys tip off at 5 p.m., followed by the varsity game. Following is the livestream link for the boys:
https://youtu.be/LIpqQtJPEEA
. Go Jackets!

EEI would like to thank The Gym at East End and our CKH Process Champions for the delicious pies today!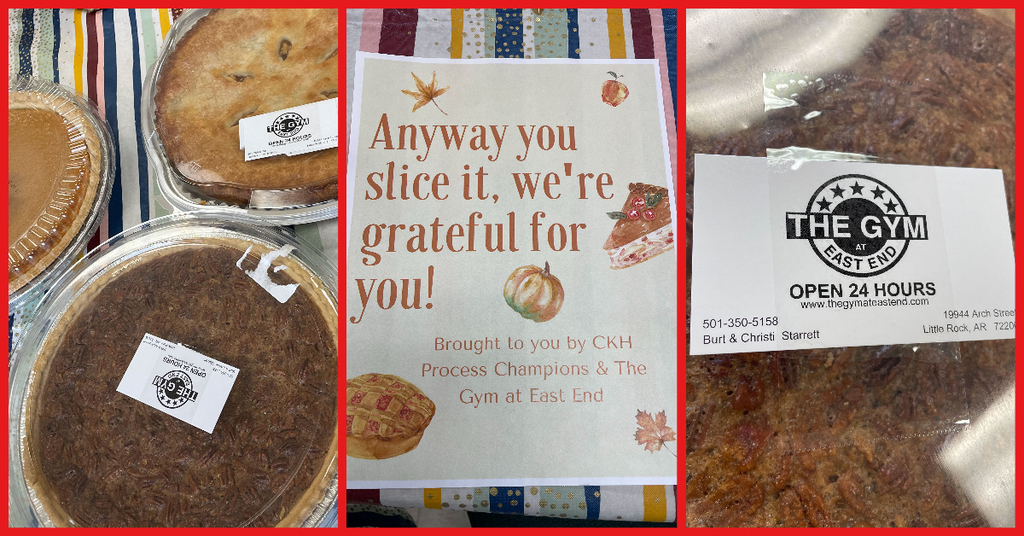 The PTO "Woot Woot Wagon" at EEI made its first stop. Everyone in Mrs. Hardin's class got an item from the wagon for their impressive behavior!

East End Intermediate's Family Literacy Night was a huge success! Thanks to everyone who attended.

Thank you EEI PTO and Arch Street Pharmacy for showing us kindness! The cake was such a treat on a long, busy week! We're thankful for you as well!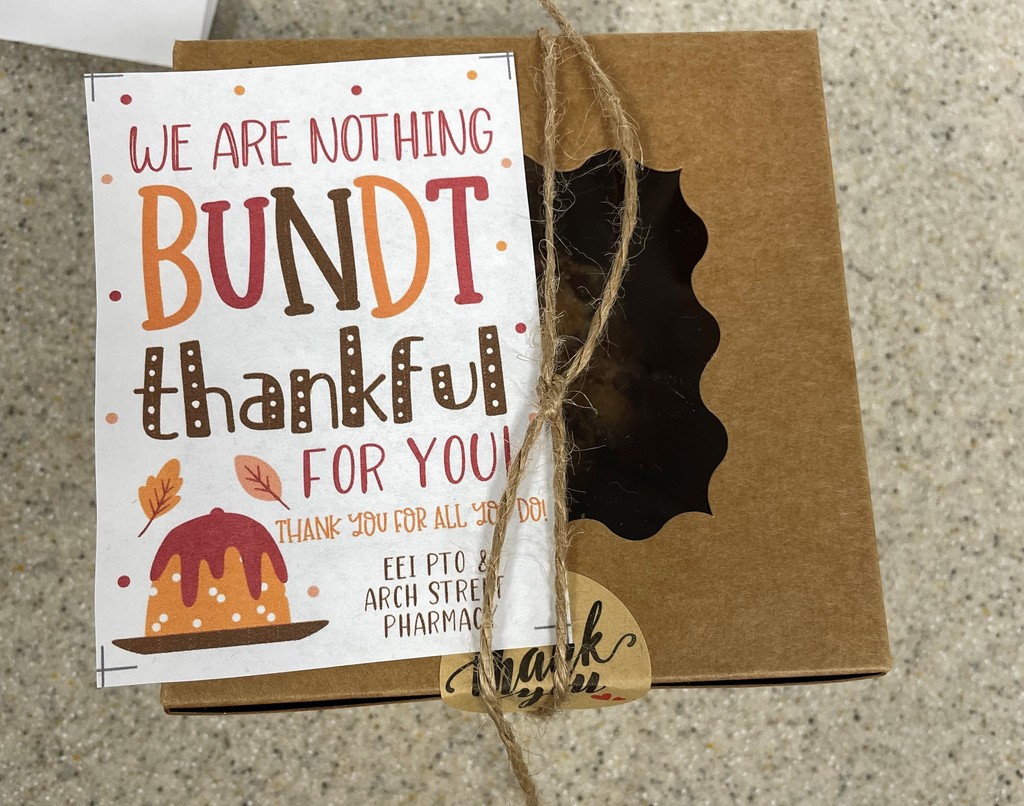 EEI Families: Literacy Night will be Thursday, Nov 17 from 5:00 - 7:00 pm in the EEI Gym. Come and enjoy painting, hot chocolate, visits with Santa Clause, and our 4th Grade Students singing.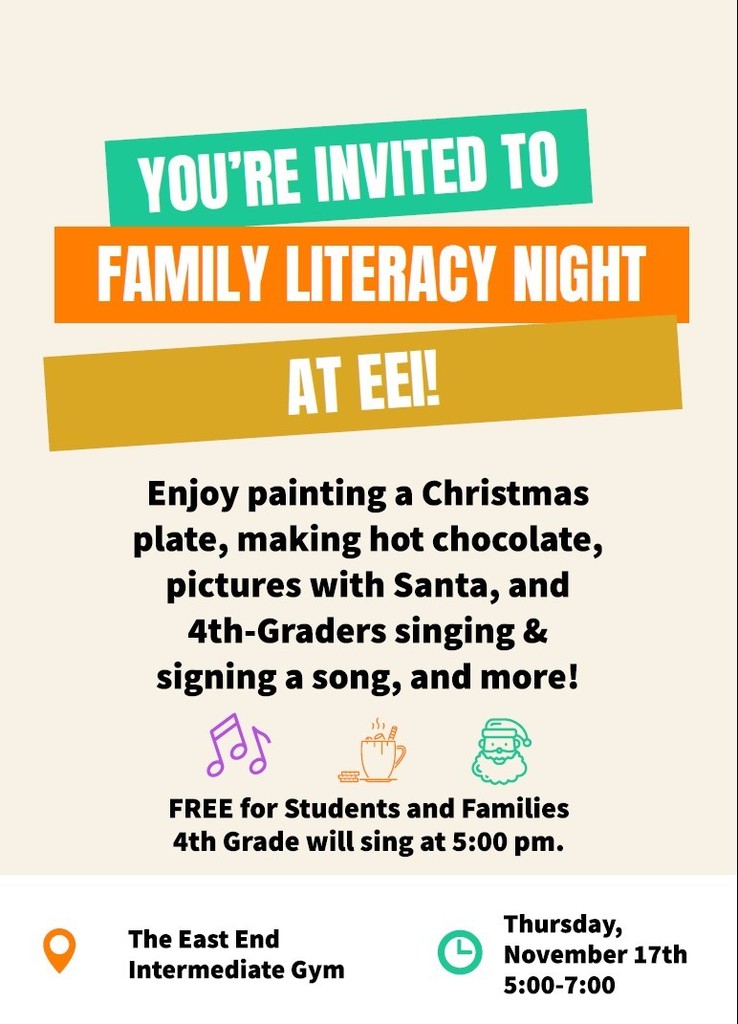 EEI loves and appreciates all our Veterans and we want to wish all our service men and women a Happy Veteran's Day!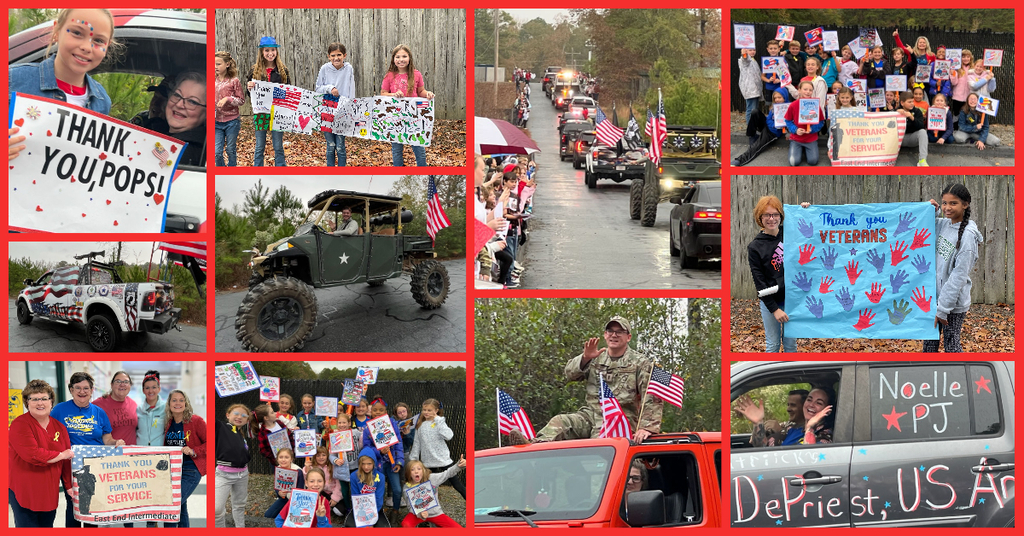 EEI 4th grade recently learned about adaptations. As an extension to those lessons, Laura DePriest visited and explained why arachnids are so important to our ecosystem and some adaptations that they have to survive.