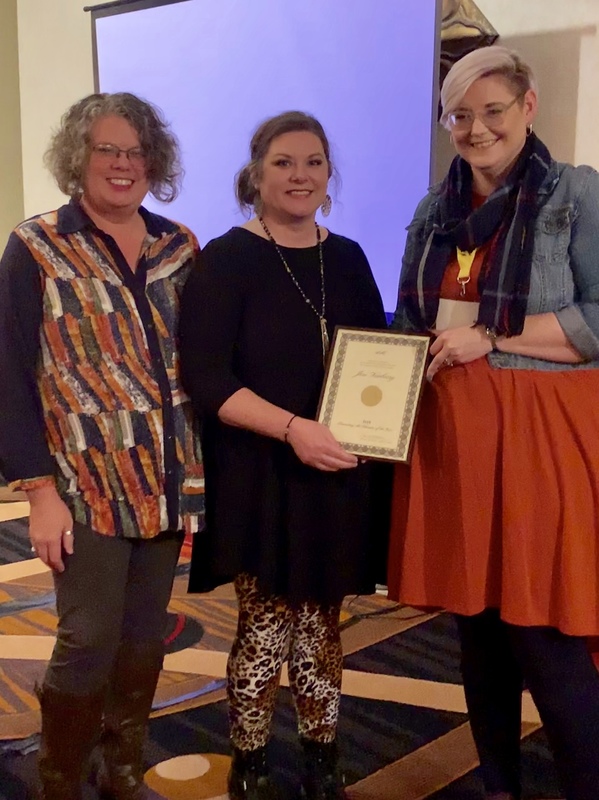 Sheridan Elementary School Teacher Jeri Newberry was recognized as the Elementary Art Educator of the Year at the state's Art Educators Fall Conference, which was held today, Nov. 7, in Little Rock.
"Mrs. Newberry is beyond deserving of this award," said SES Principal Lindsey Bohler. "She is an amazing educator who believes in ALL kids and will do anything to help move a student's learning forward."
In addition to teaching art, Newberry provides students with enrichment instruction in spelling and reading as well as interventions in math during the school's Jacket Time. During Jacket Time students are rearranged into different groups for a portion of the school day to receive either extra help in a specific subject or to extend their learning beyond their classroom curriculum.
Although she enjoys teaching a range of subjects, art is Newberry's passion. She finds great joy in providing her students with opportunities to explore and use their creativity.
"Her art room provides students with an environment to be creative in their own way and gives them an opportunity to show their uniqueness," said Principal Bohler.
Mrs. Newberry, who has been teaching for 12 years, says providing these opportunities is crucial to a child's development no matter the path the child takes later in life.
"Creativity may be easier for some, but we all inhabit the ability to create," said Newberry. "My mission is to empower our children to be fearless of failure and eager to learn and build upon their mistakes. I want them to push forward past uncertainty and criticism and achieve their dreams no matter what career they choose."