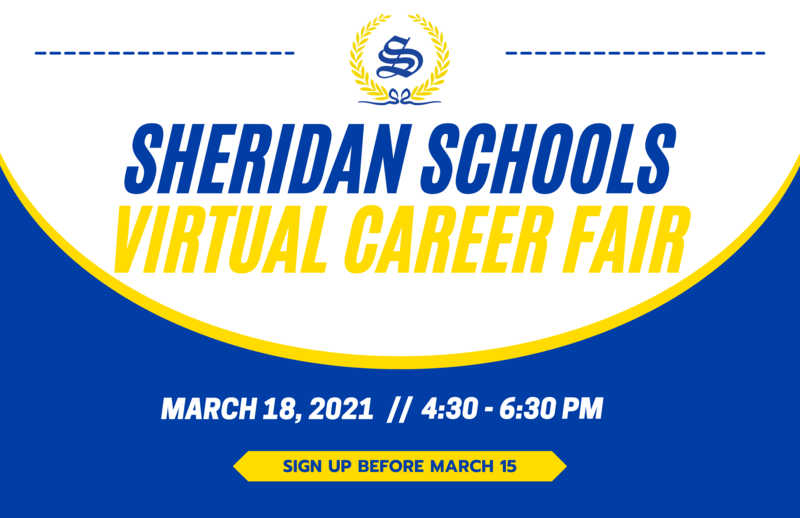 Are you interested in becoming part of the Yellowjacket Nation? The Sheridan School District is currently seeking certified teachers, bus drivers, cafeteria staff, custodial staff and more for the 2021-22 School Year!
Register for a 10-minute, one-on-one session at our Virtual Career Fair to learn more about our district and connect with Sheridan School District administrators. The Virtual Career Fair will take place on Thursday, March 18, from 4:30 - 6:30 p.m.
SIGN UP HERE
http://bit.ly/3ei0OOA.
Register no later than 4 p.m. on March 15. You will receive a Zoom (Teleconference) invitation from one of our representatives by email leading up to the virtual career fair.
See our current job vacancies at http://bit.ly/3kX9Phb.