SMS Staff Spotlight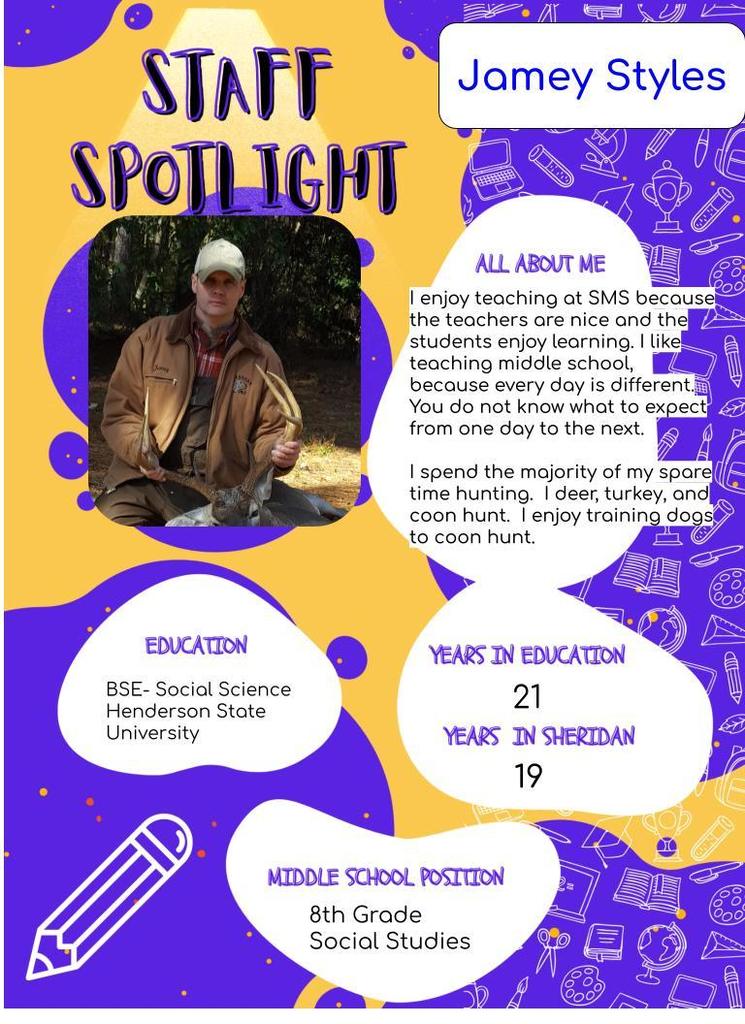 SMS is fortunate to have GREAT ongoing support from our Community Partners. Please let them know they are making a difference for our students! Just to name a few of our recent partners who made financial donation to ensure our students received recognition and rewards for meeting their NWEA Winter goals. THANK YOU!!! Wal Mart TMK Properties Dennis Teague Chevrolet Jenica Clement Properties Stewart Family Floors Mad Butcher Rachael Bellomy, thank you for coordinating these efforts for SMS.
SMS PTO will meet February 7 @ 6:00 pm in the cafeteria.
SMS Candy Grams will be sold for $2 February 6-February 10. Candy Grams will be delivered on the February 14, during advisory.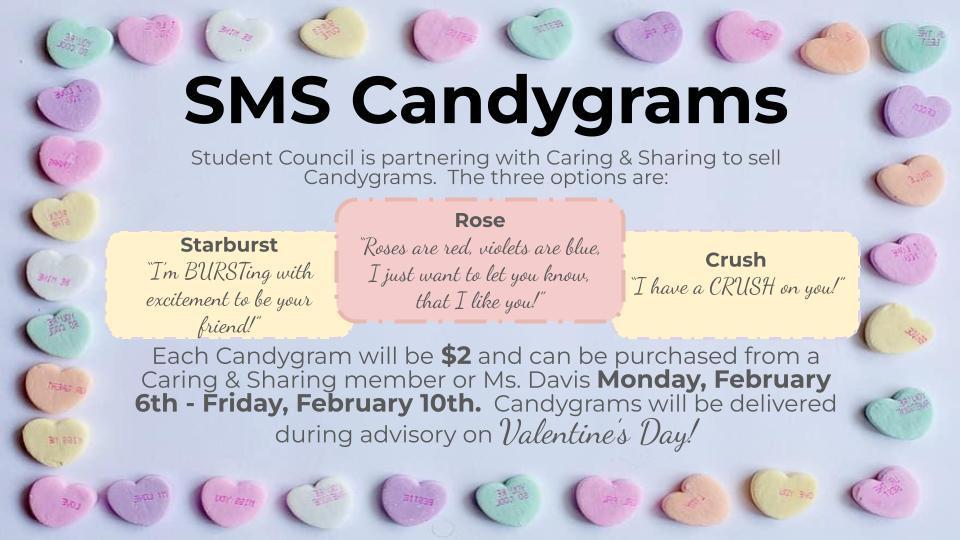 SMS Valentine's Dance 2/17/23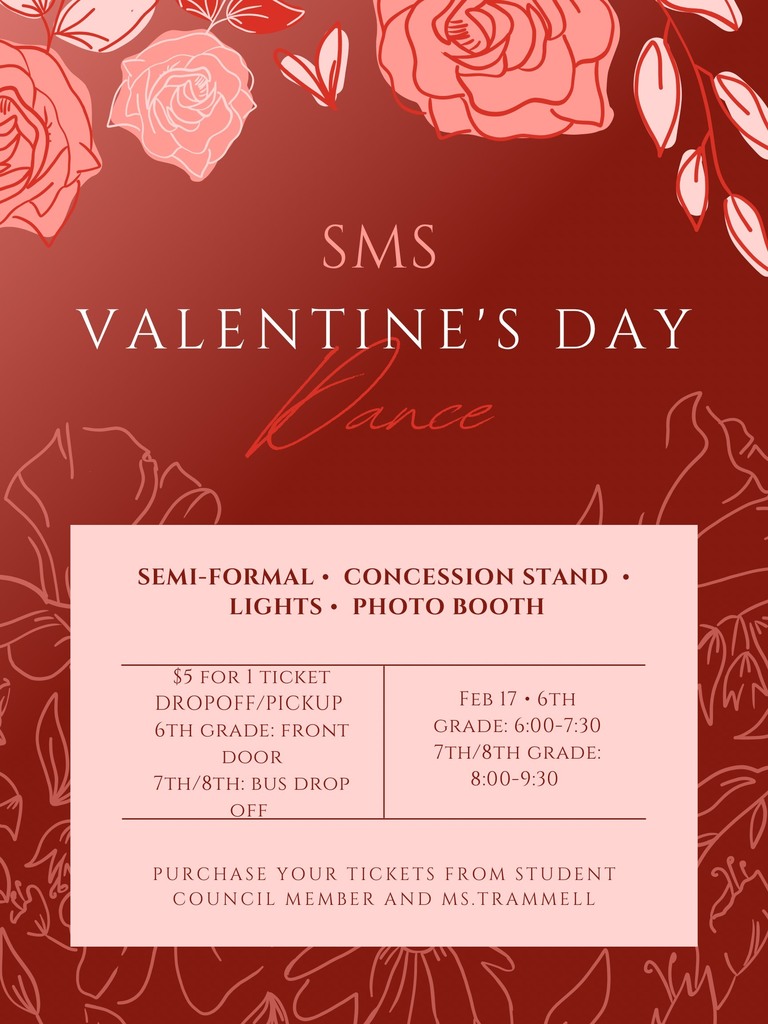 SMS Student Council and Caring and Sharing are selling Candygrams for Valentine's Day. Candygrams will be sold February 6th through February 10th.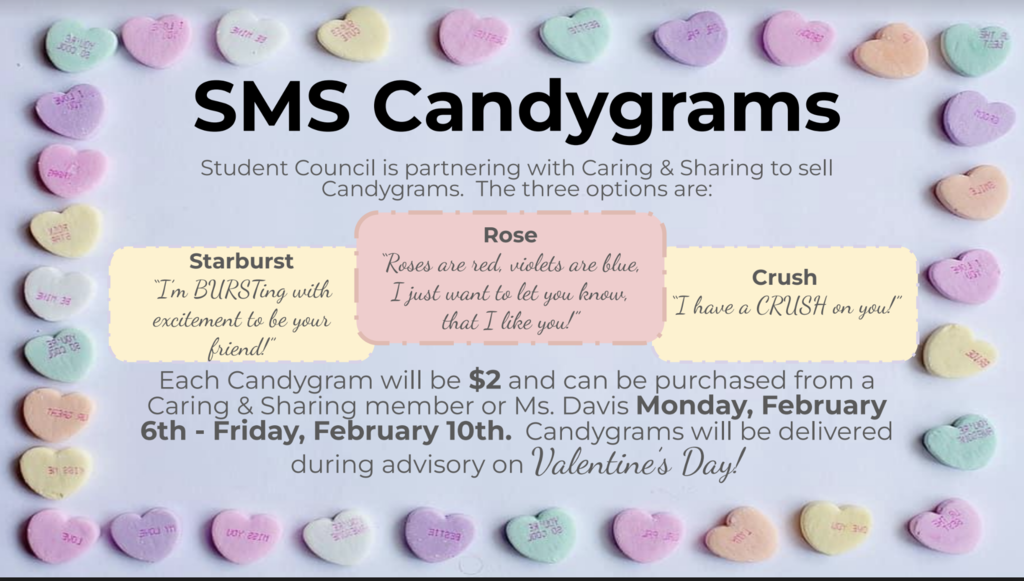 SHOW ME THE MONEY!! Every SMS student who meet their Mid Year NWEA Growth Goal received a ticket that went into a drawing for a gift card of $25. One winner from each grade level.
SMS Math, Science & English teachers met with every student to set specific growth goals for the Mid Year NWEA Assessment! They did it!! They met their goals! We are proud of our students! Thank you SMS teachers!
SMS is encouraging our students to complete Lexia POWERUP. We have our first seven (7) completers! A certificate will be on display in the cafeteria for all to see. Great job!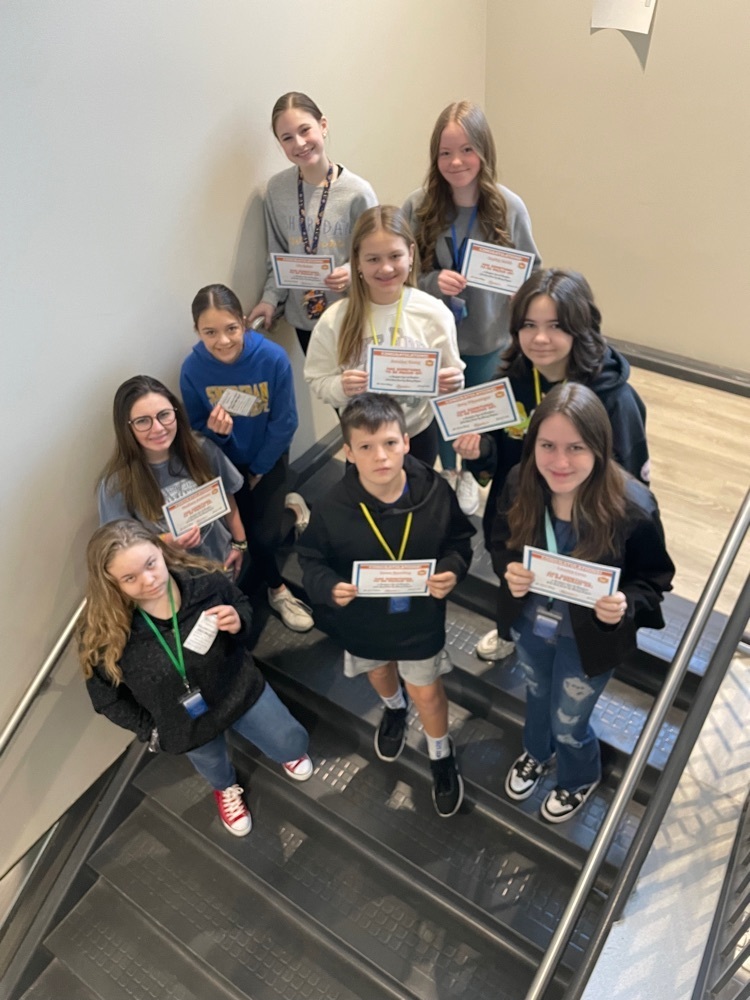 Dr. Neathery and her team provided lunch, spend time with the SMS staff and shared her vision. Thank you!!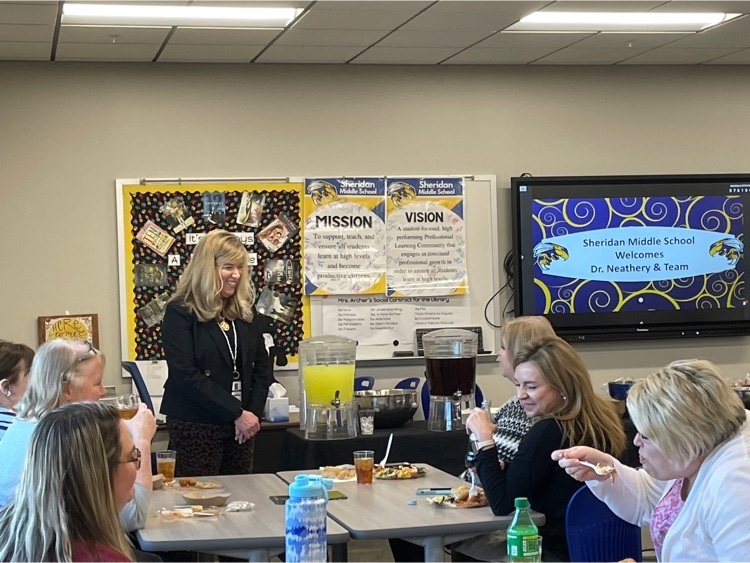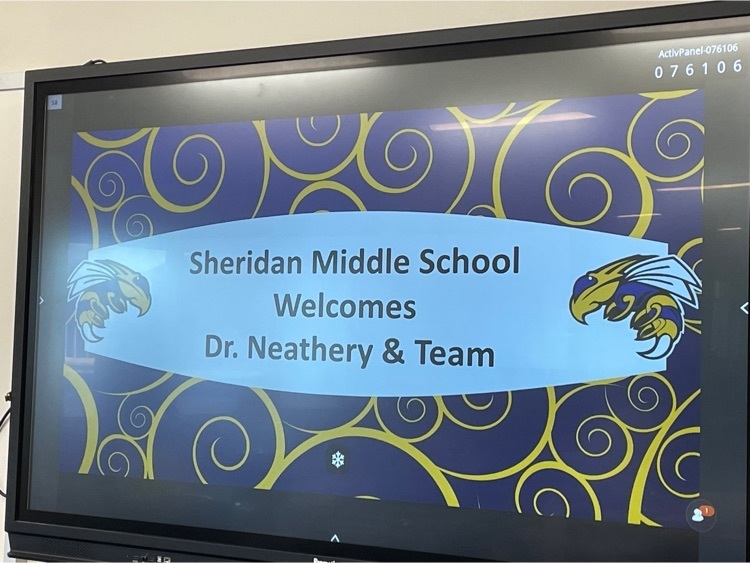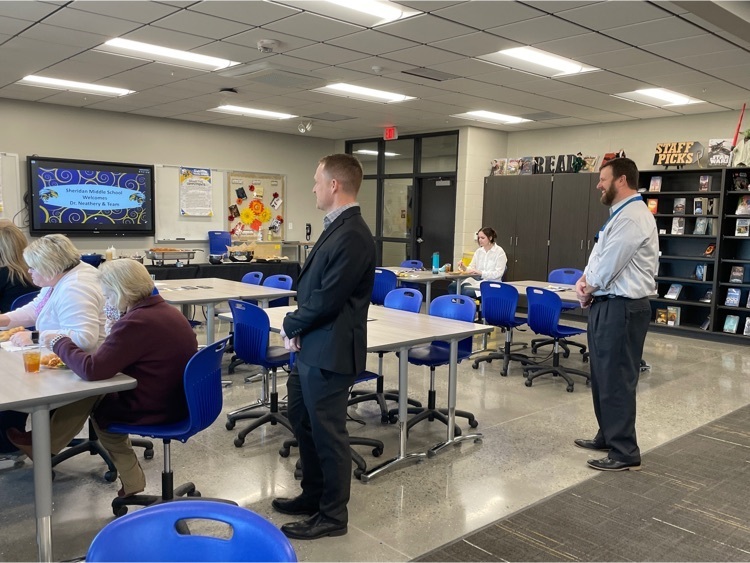 SHS Theatre presents "The Somewhat True Tale of Robin Hood." Students' entry fee is only $1 with SSD Student ID.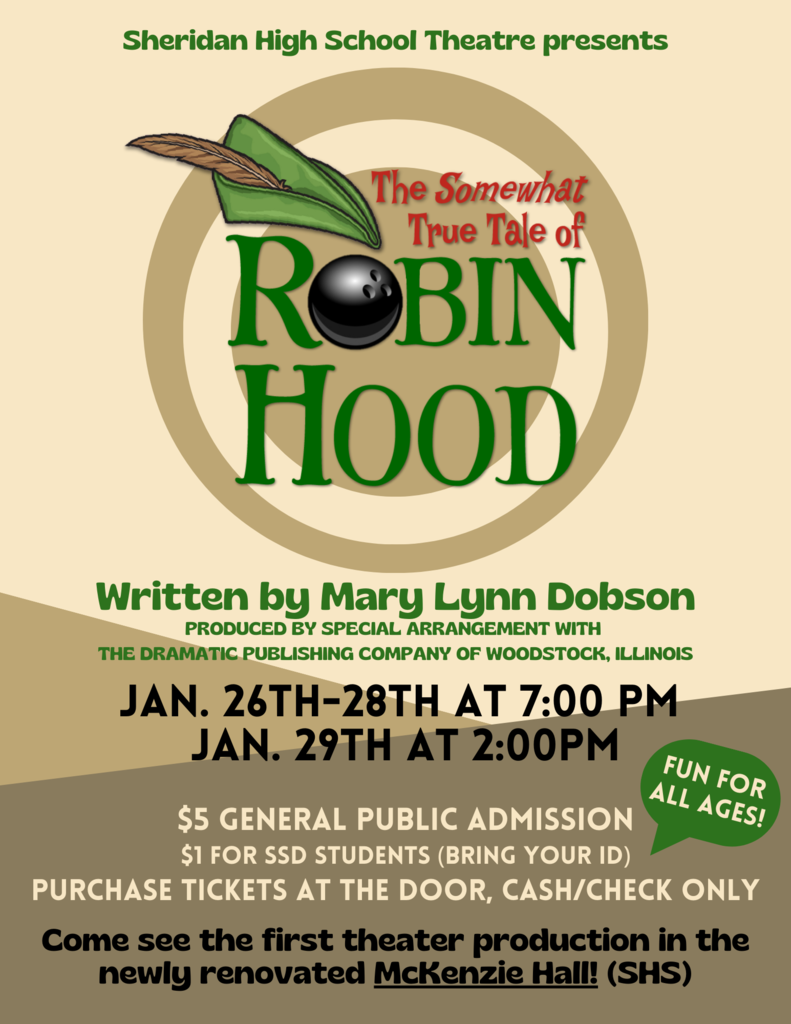 SMS Staff Spotlight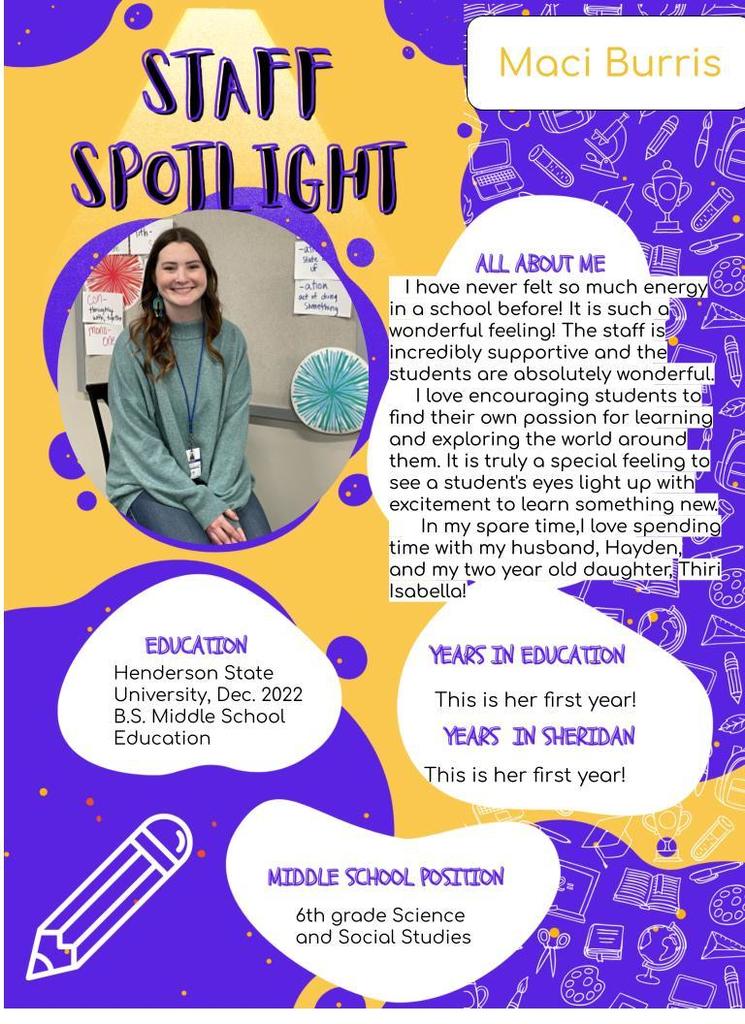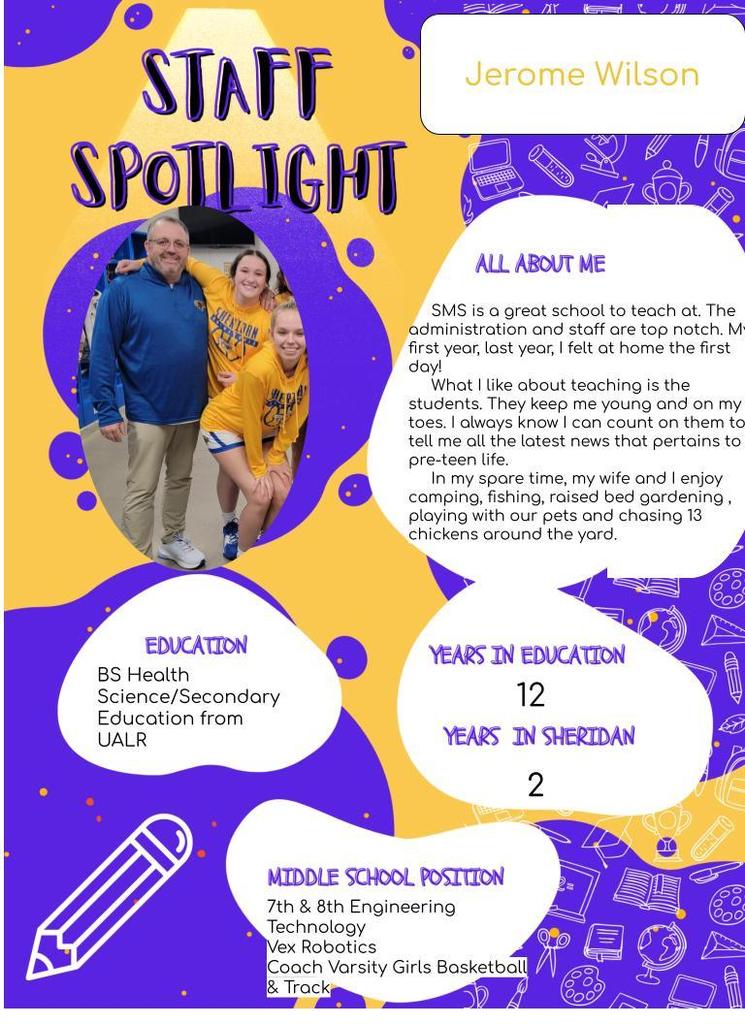 SMS 7th grade girls take the court for the Watson Chapel Jamboree! 18-5 for the WIN!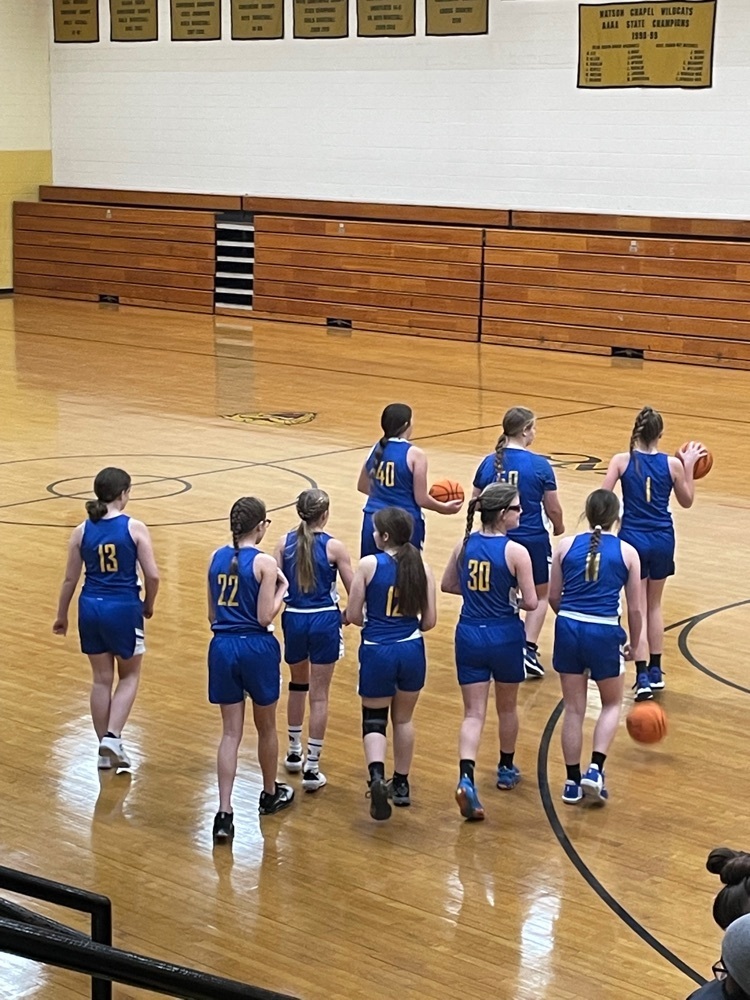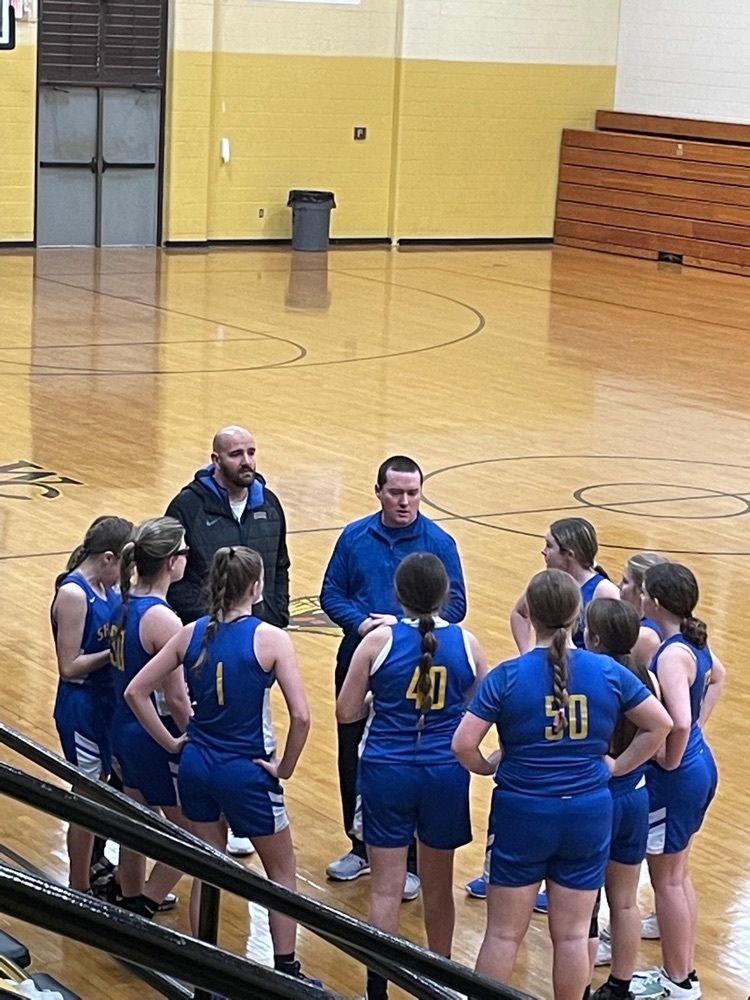 Good evening parents of SMS students. Today, each student at SMS received a personal Identification badge and lanyard to be worn each day at school. We have added these for streamlining processes such as lunches, library, transportation, and event attendance. Students will be required to wear their badge each day to identify them as a student at Sheridan Middle School, and replacement badges will cost the student $5. Please encourage our students to wear their ID badges daily. Thank you all for your support of SMS. Deborah Mooney
SMS Families: We hope you have enjoyed the break! School resumes Wednesday, January 4th.
SMS 1st Holly Jolly Jamboree WINNERS! They performed like no other!!!!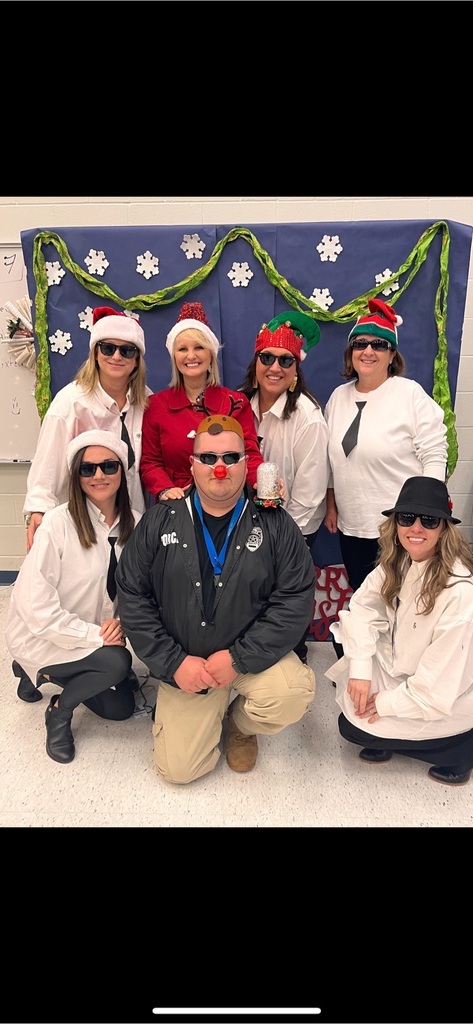 SMS staff came ready to compete for the 1st Annual Holly Jolly Jamboree Trophy!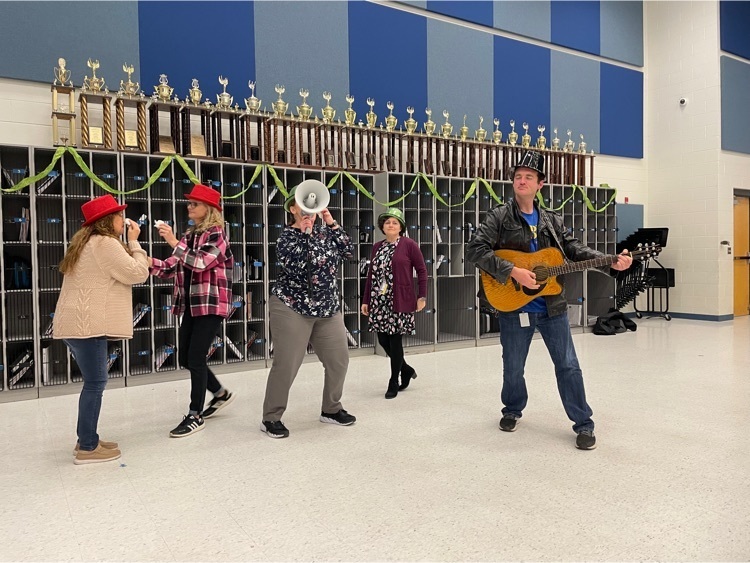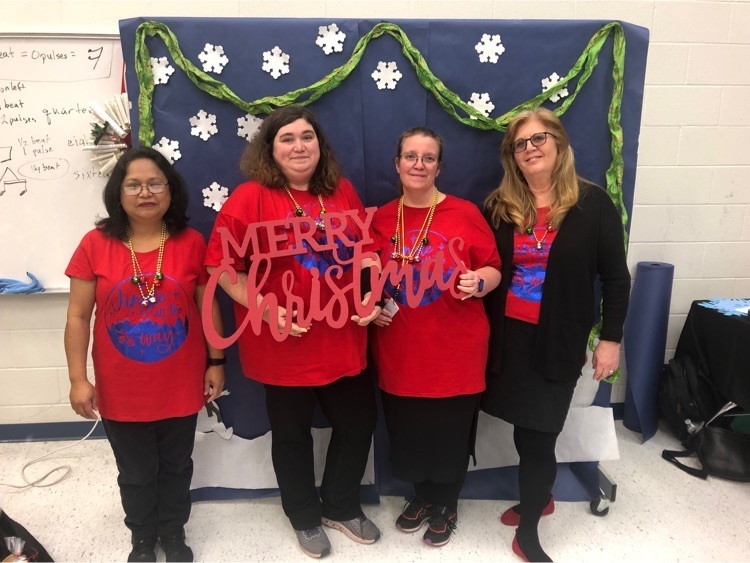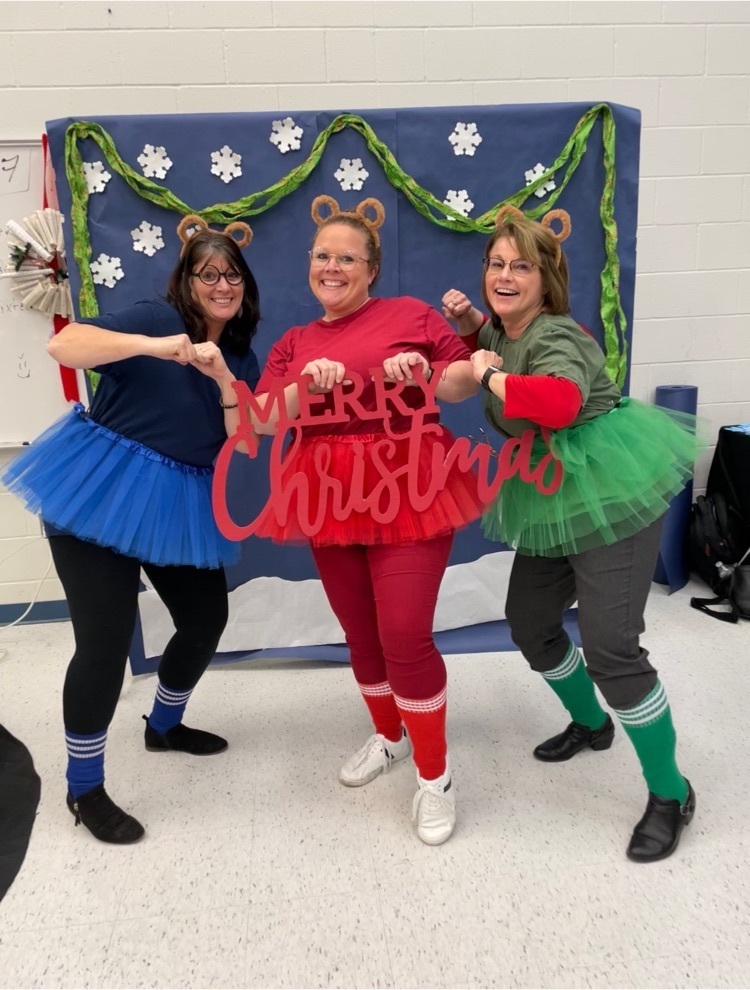 SMS Staff had our first Holly Jolly Jamboree! We had an abundant supply of great food, fun & entertainment! Merry Christmas to all!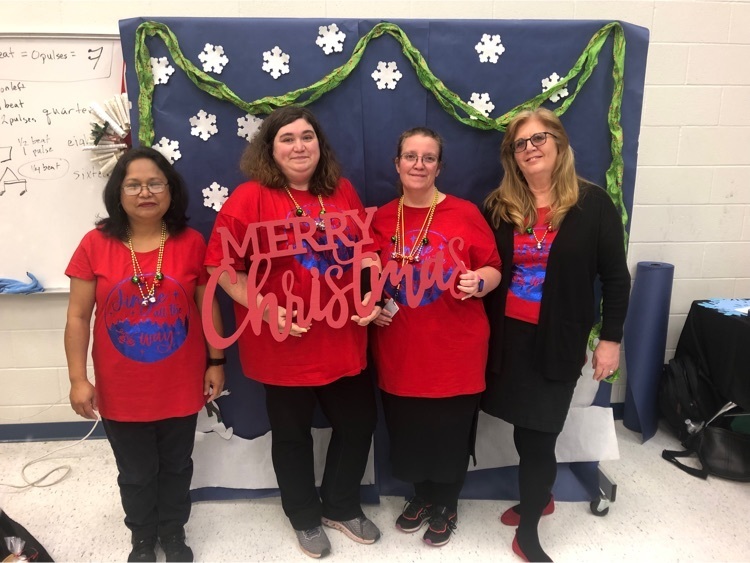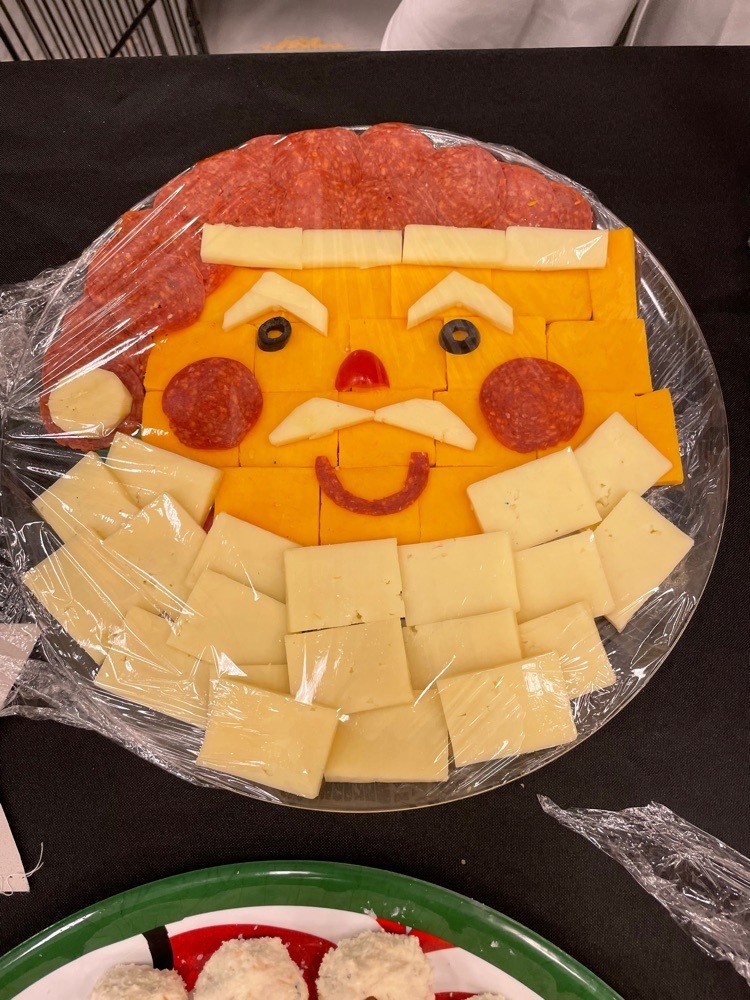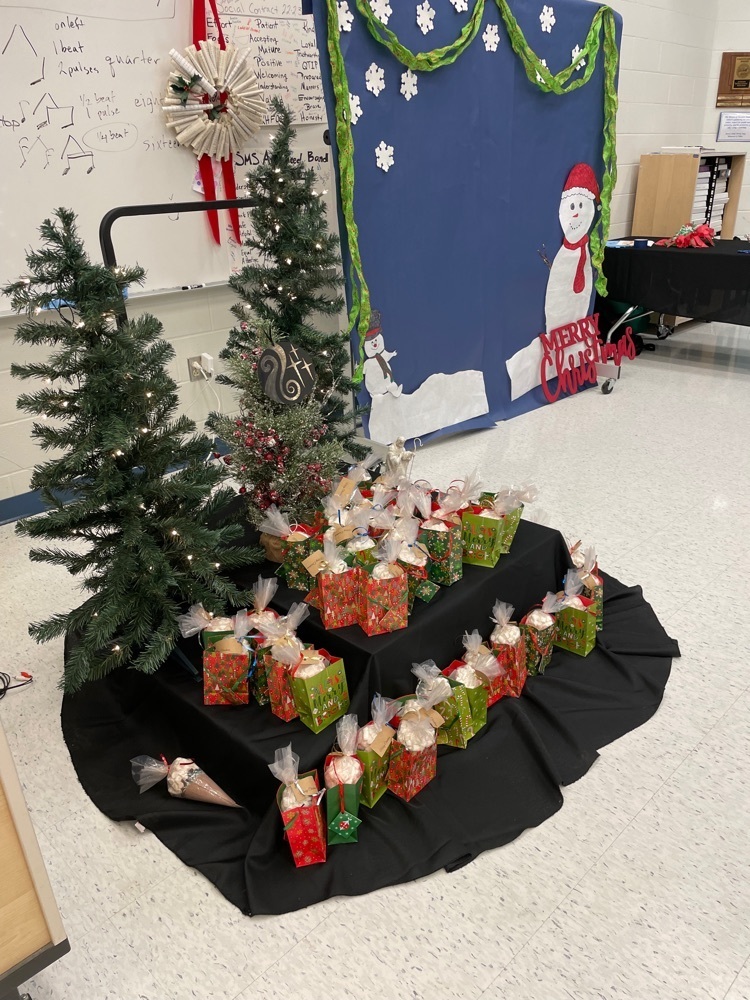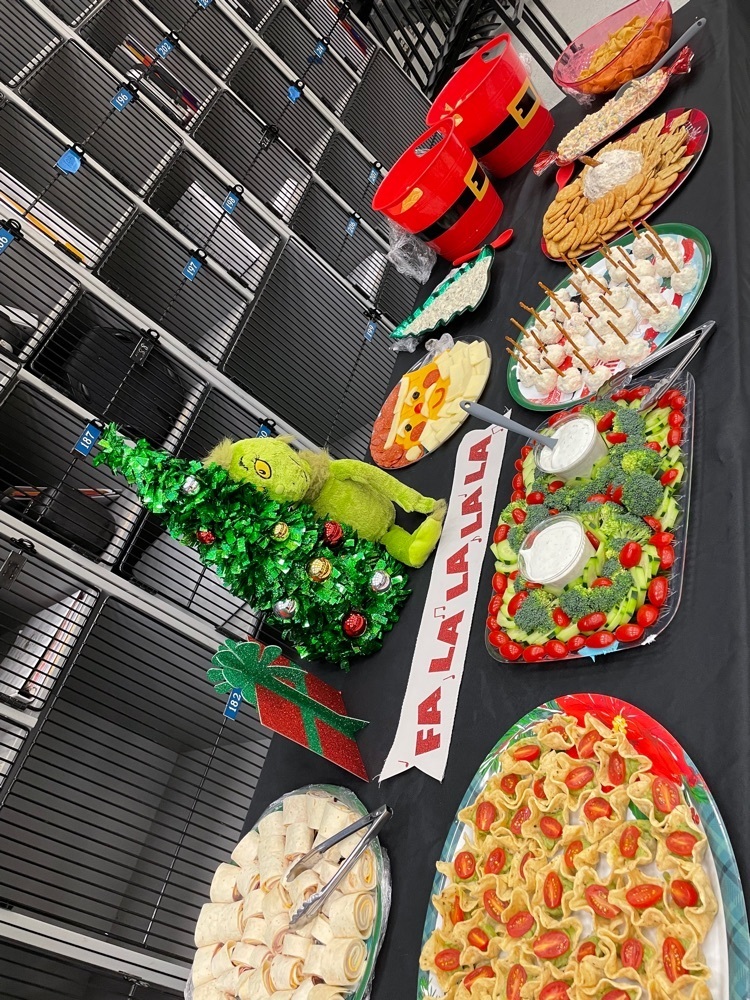 It is an honor to work with educators like Holley Wilson. She cares about her students. She does the work to ensure we have high quality curriculum and instruction. She builds community that goes beyond her classroom and connects with parents and her peers. It is clear why she was chosen by her peers as the SMS Teacher of the year!! Congratulations Holley Wilson!