Congratulations to the 42 Sheridan School District students in grades 7-9 who made the ASBOA Region III Junior High All-Region Concert Band. They will travel to Magnolia on December 9-10 and will close with a concert Saturday afternoon.

Congratulations to the Yellowjacket boys' basketball team for their 66-40 win over Batesville Friday night!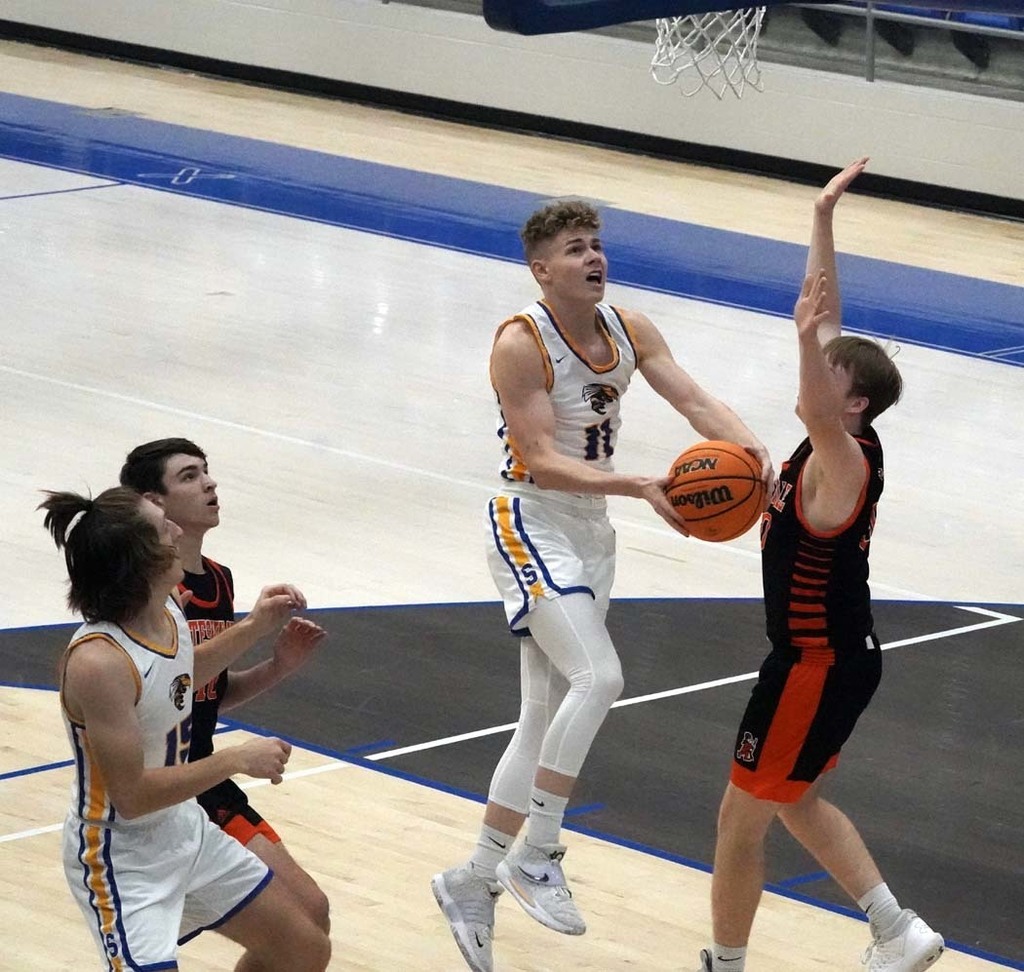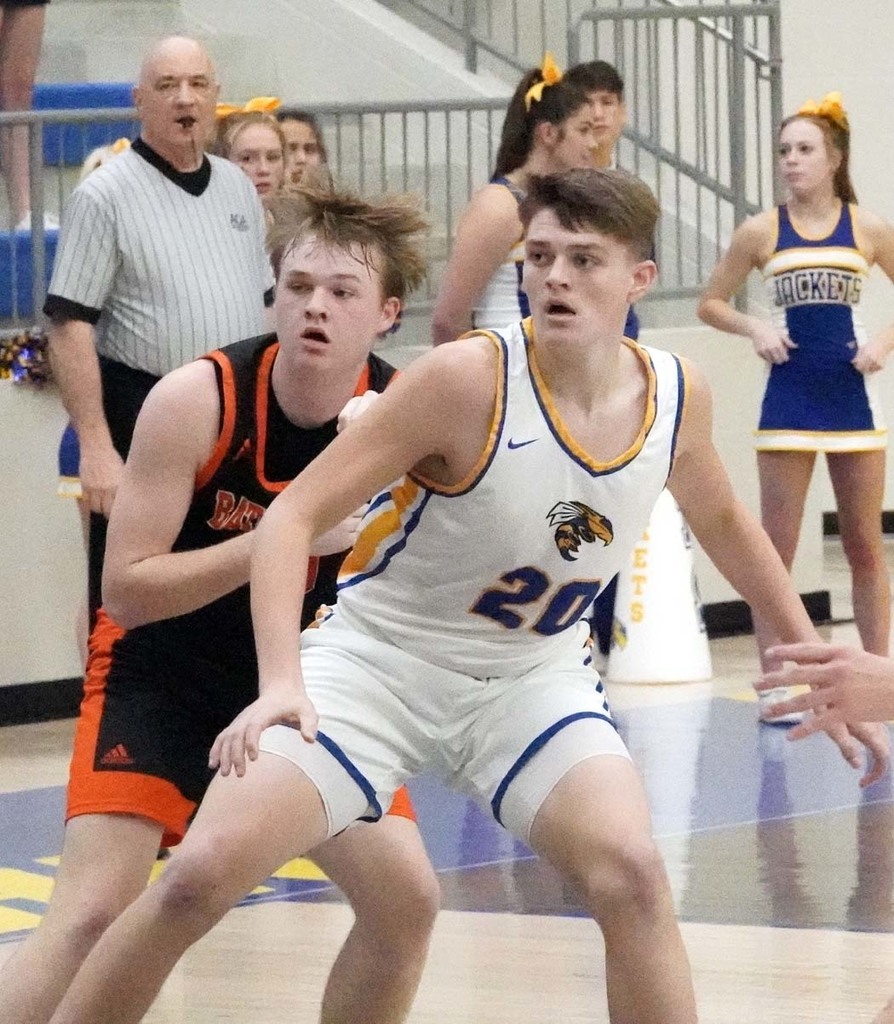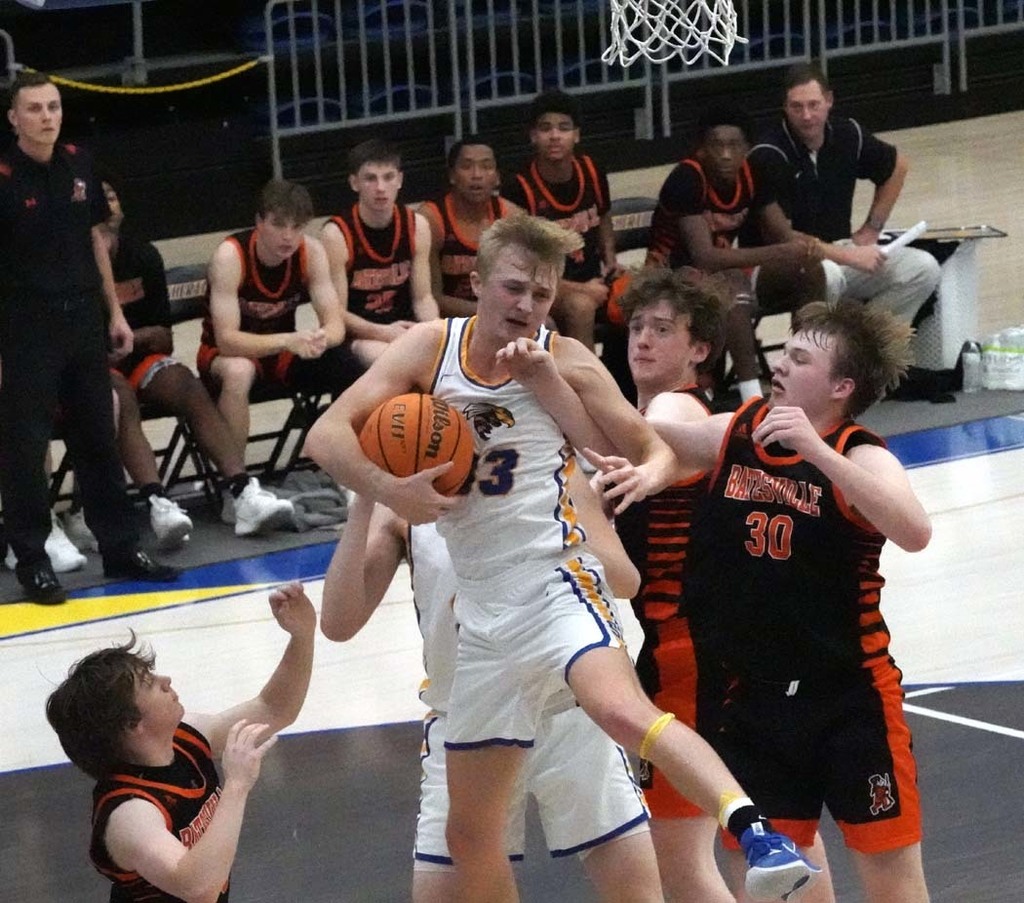 The Sheridan Lady Yellowjackets beat Greenbrier 56-43 on Thursday at the Battle of the Brier Classic. They're back in action again today against Valley Springs. Tipoff is 4 p.m. at Greenbrier. Go Lady Jackets! #YJNation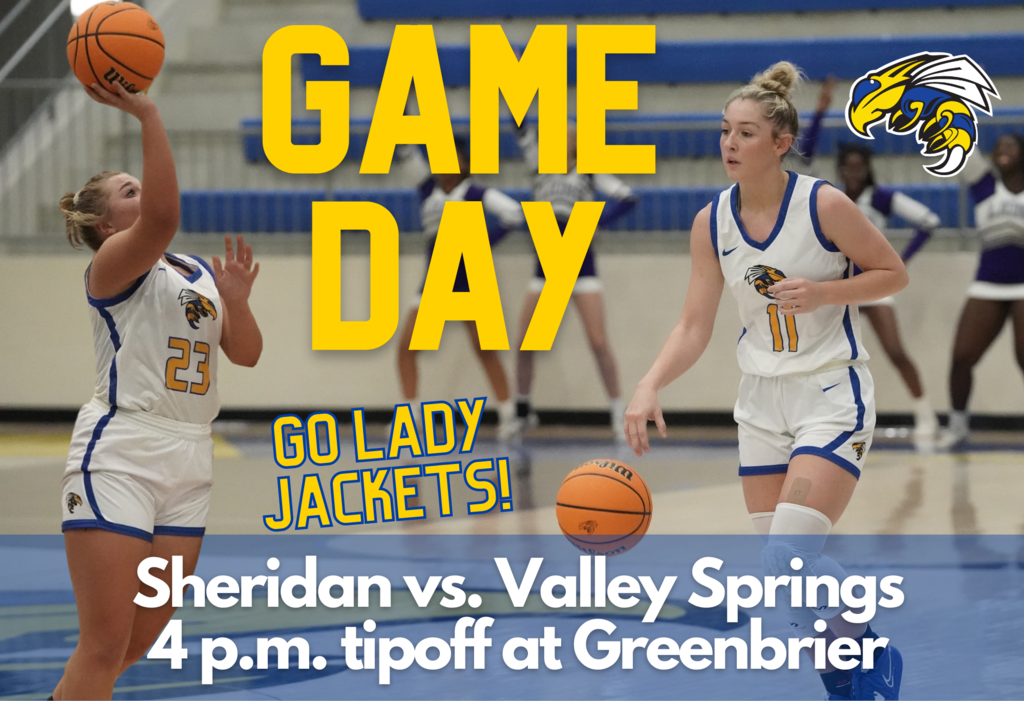 The Sheridan girls play today at 4 p.m. against Valley Springs in the Battle at the Brier Classic tournament in Greenbrier. The Yellowjacket boys will play at home against Batesville tonight. Junior varsity boys tip off at 5 p.m., followed by the varsity game. Following is the livestream link for the boys:
https://youtu.be/LIpqQtJPEEA
. Go Jackets!

On Monday, Dec. 5 the SHS choir will be joined in concert by the joint Sheridan/East End Middle School choirs in a performance beginning at 6 p.m. The SMS/EEM choir will sing first followed by the SHS varsity, treble and chamber choirs. The event will be held at McKenzie Hall auditorium on the Sheridan High School campus.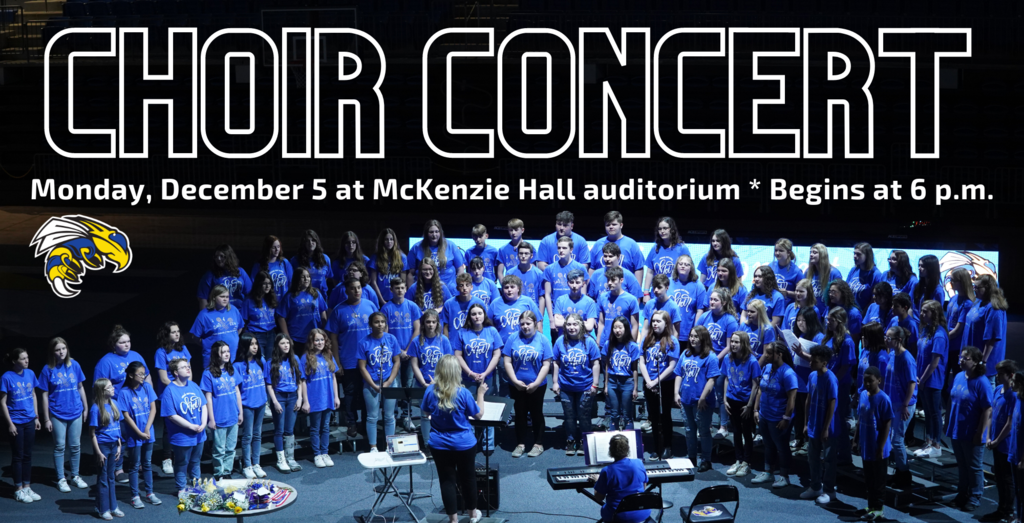 Congratulations to Yellowjacket seniors Jarrett Atchley, Brady Ingram and Blane Shumate for recognition of their accomplishments this football season. Atchley was named all-state in Class 6A, and Ingram and Shumate both received 6A-East all-conference honors.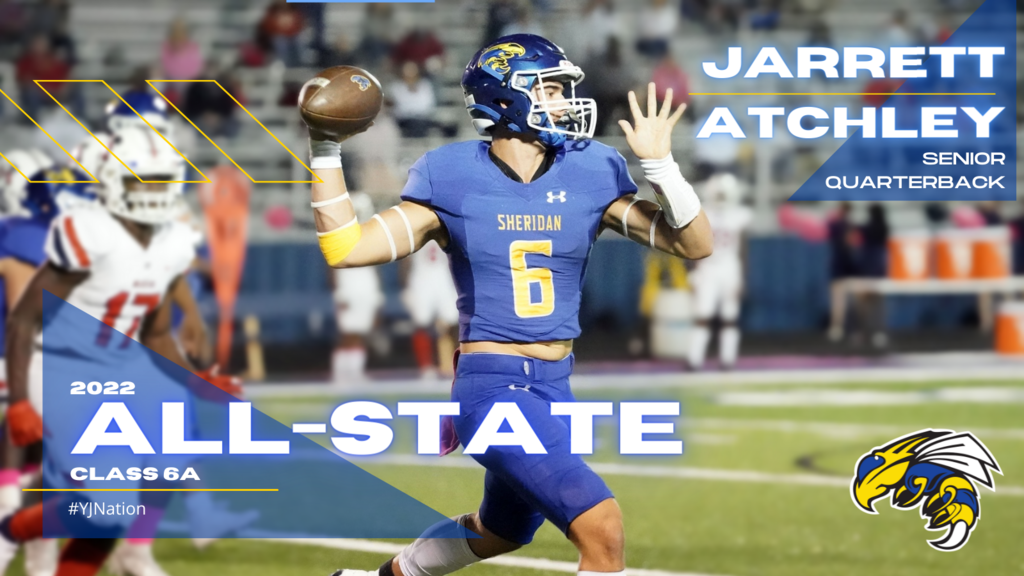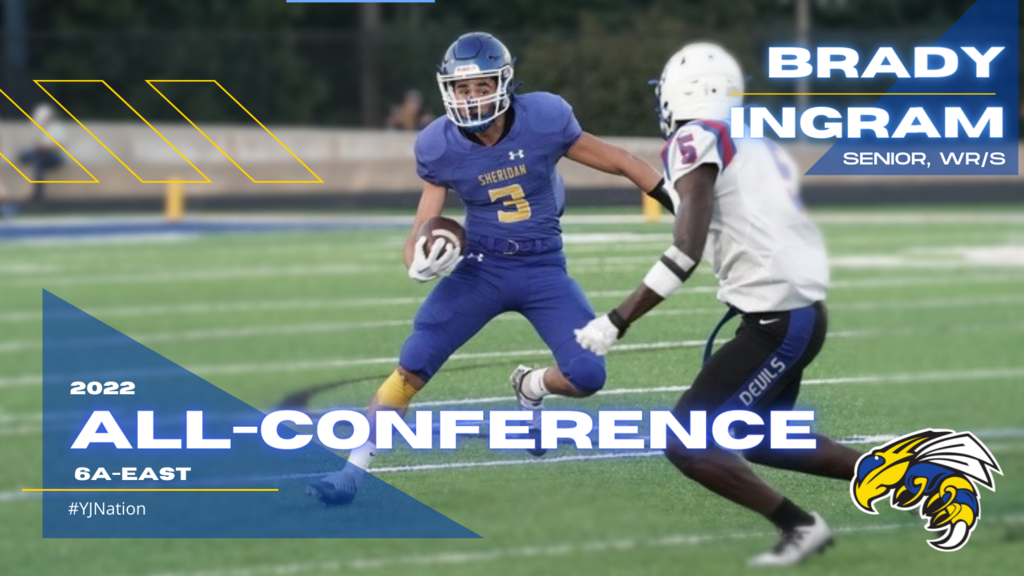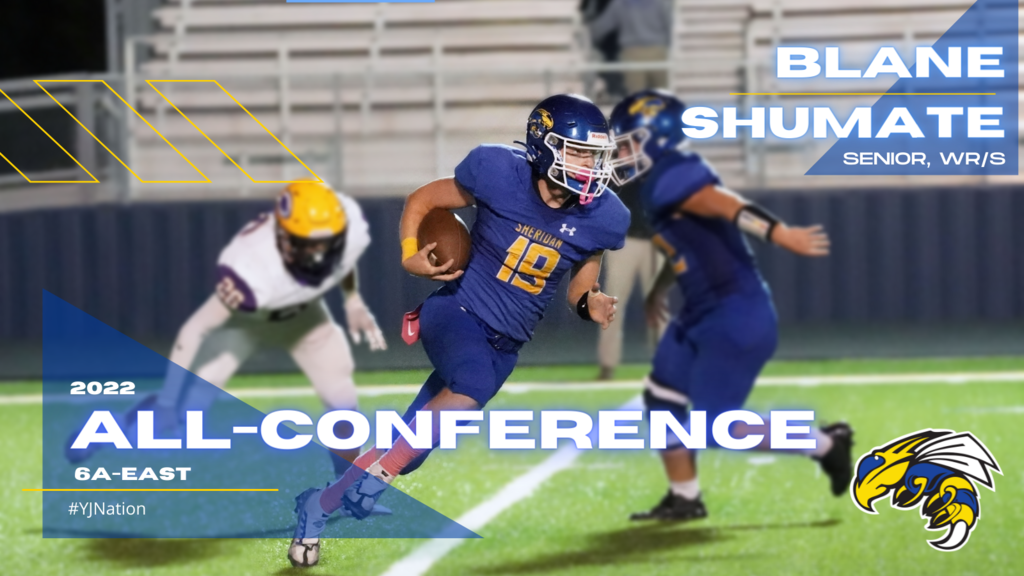 The Sheridan School District band concerts will be Tuesday, Dec. 13 at McKenzie Hall. The Band Booster Club will also hold a chili supper prior to the concert. See the attached schedule for times and more details.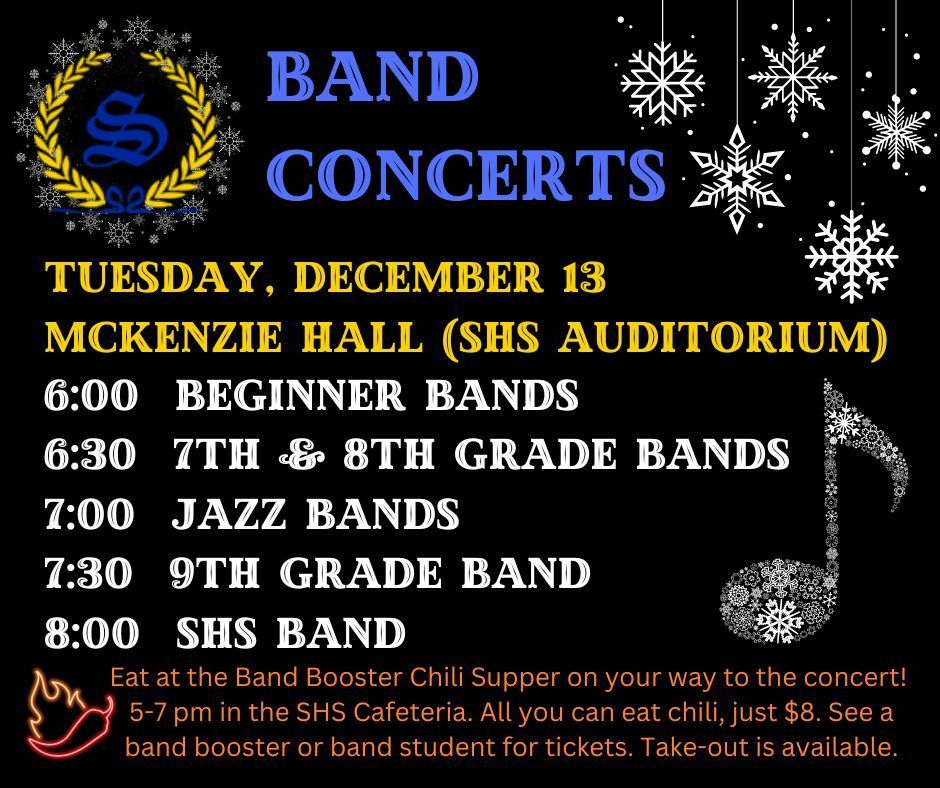 The Sheridan School District wishes our students, families and community patrons a happy Thanksgiving! May you enjoy this time with your loved ones.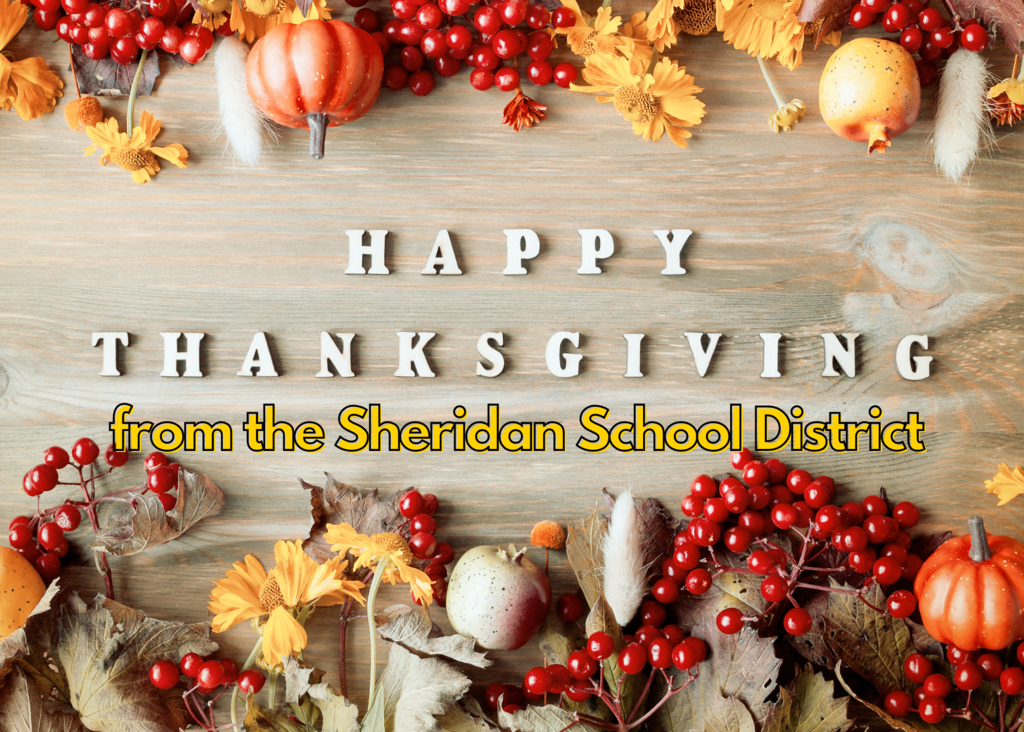 Members of the Sheridan school board Jeff Lisenby, Jeremy Orman, Jan Caldwell, Stan Hancock and Jacob Palmer visited East End Middle School today for lunch in the cafeteria and a tour of the school, including the eight new classrooms that will be ready for student use next semester. The tour was led by members of the EEM Student Council. Also joining the group were SSD Superintendent Dr. Karla Neathery, Deputy Superintendent Lincoln Daniels, and Assistant Superintendent Chad Pitts. #YJNation #StrongerTogether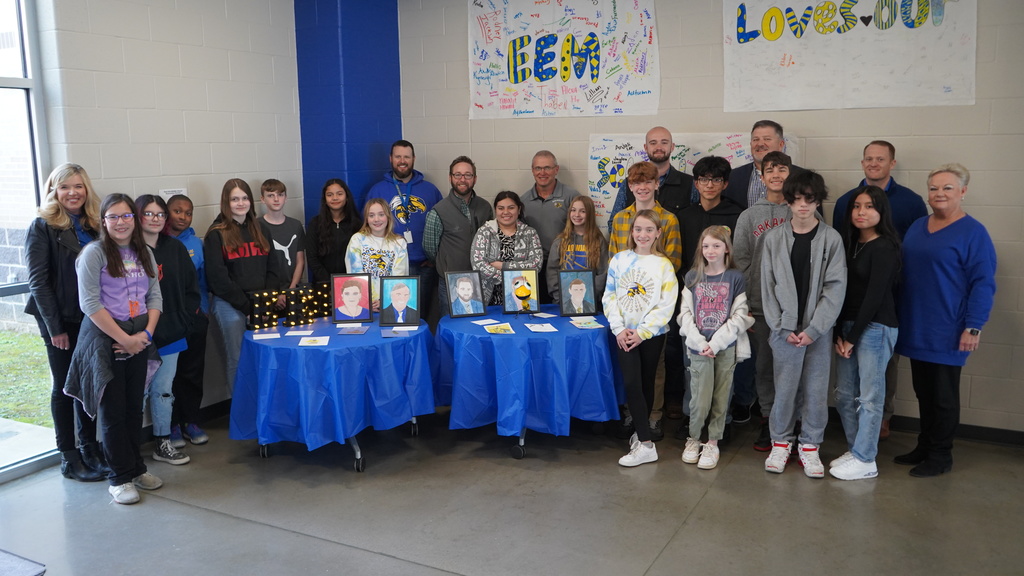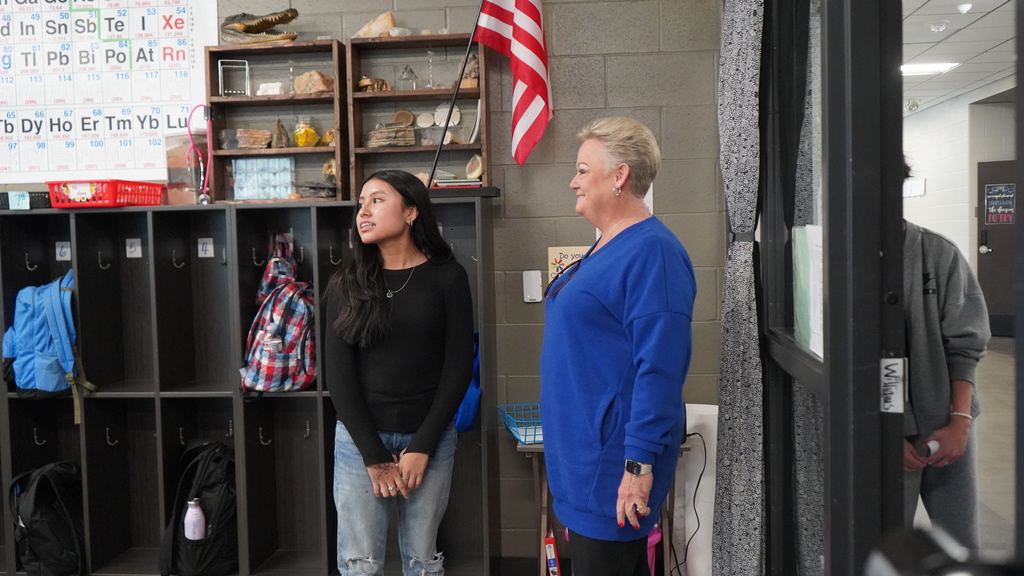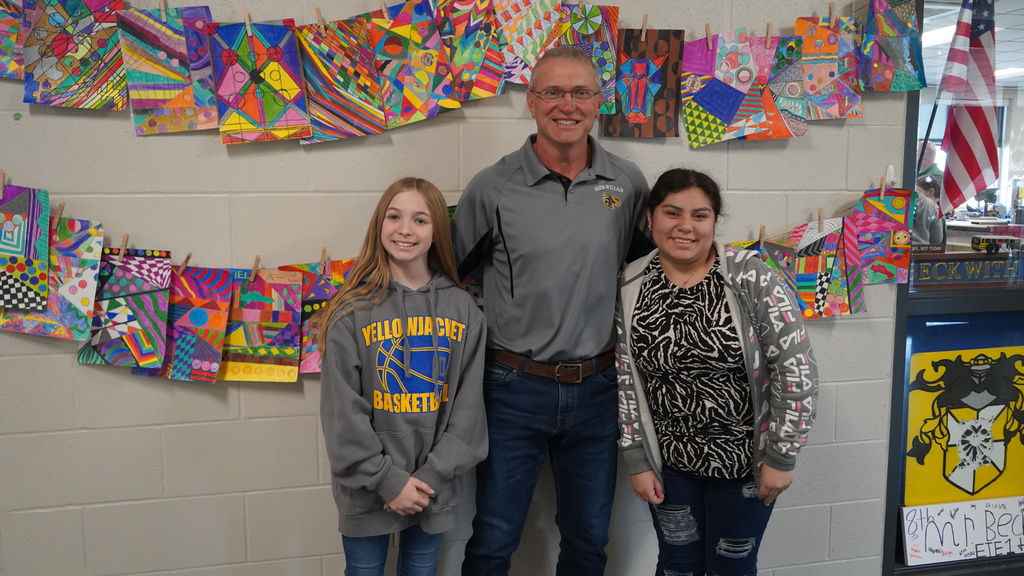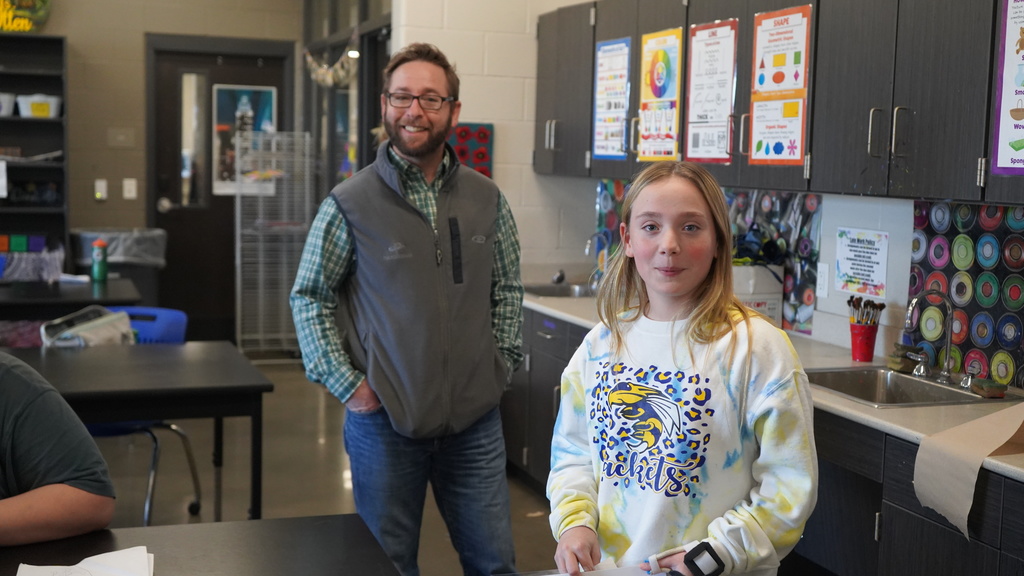 Students from other school clubs participate in the Gaming Club with students from Mrs. Newberry's and Mrs. Stevens' classrooms most Fridays during Jacket Time.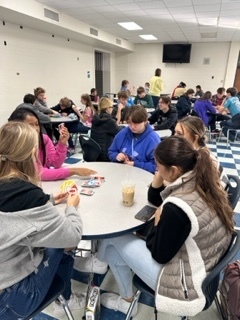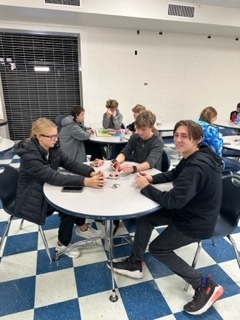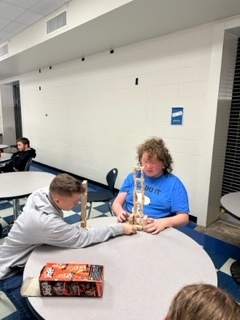 The Lady Yellowjackets will host Hamburg tonight. Seventh-grade girls and seventh-grade boys will also play prior to that. Tip-off for the first game will be 5 p.m. at Yellowjacket Arena. (Game Day graphic courtesy of Brady Ingram.) If you can't make it to the game, following is the livestream link:
https://youtu.be/Kk1m8NCw8e4
.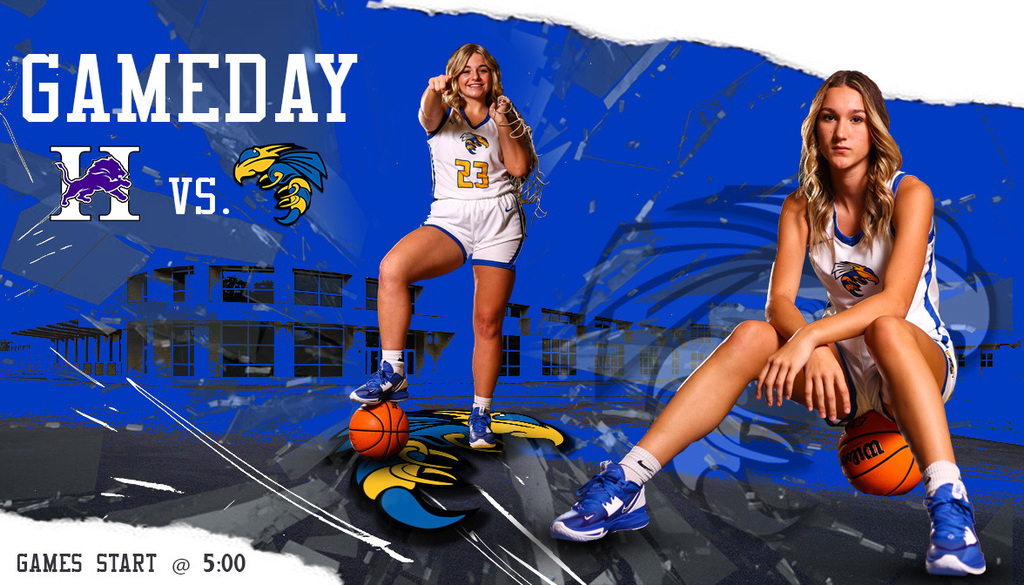 Sheridan High School will have six athletes participate in college Signing Day ceremonies Friday at 10 a.m. in Yellowjacket Arena. Following is a livestream link to the event:
https://youtu.be/w8Wt2xRvLgU

Congratulations to all our Yellowjacket Jazz Band students who made All-Region!

Thank you to Everett Chevrolet for their support of Yellowjacket athletics! A number of Sheridan student-athletes and coaches were on hand today as Everett presented a $20,000 check to the Yellowjacket athletic department. We appreciate Everett for their support of our school, our teams, and our community! #YJNation #StrongerTogether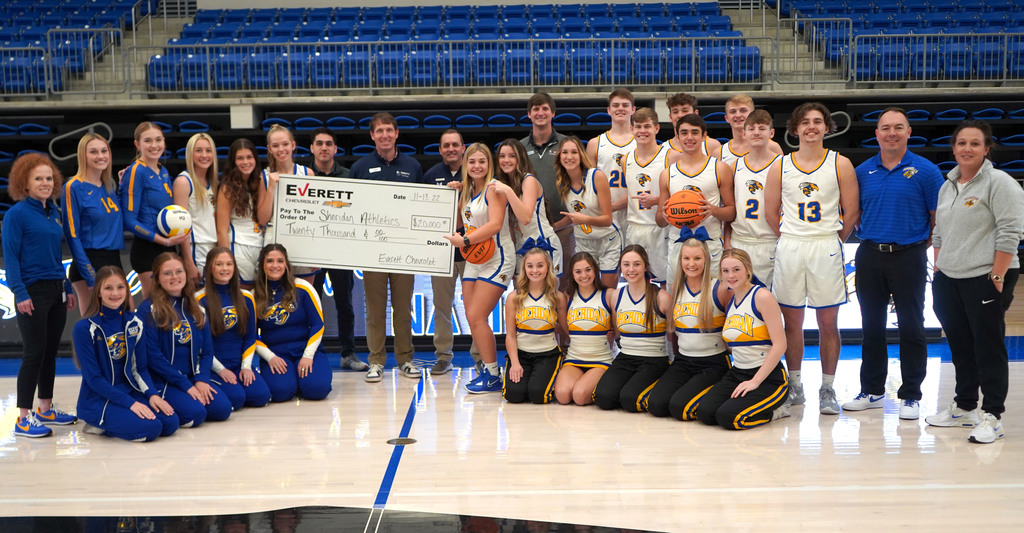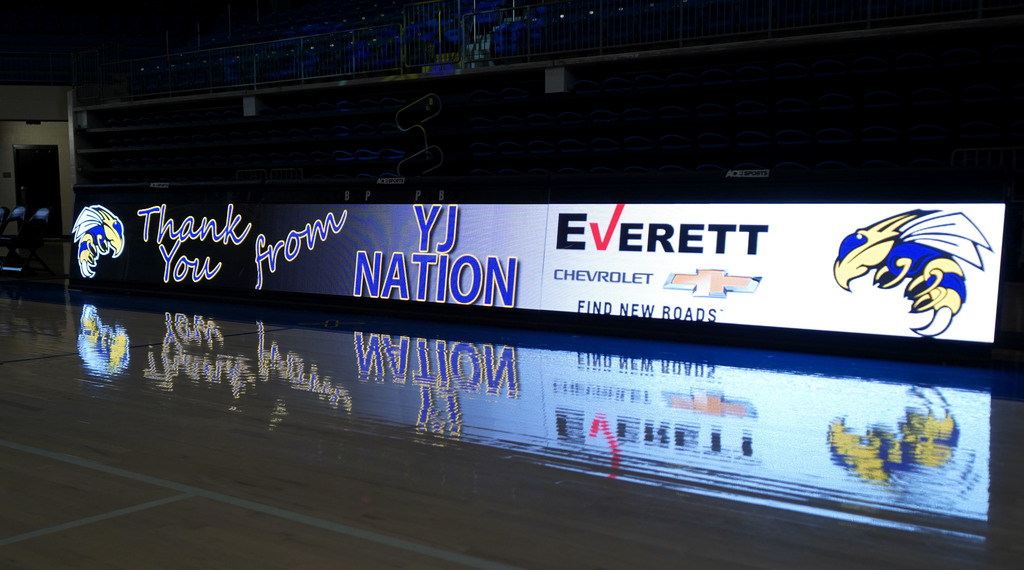 And basketball seasons begins ... Sheridan hosts Episcopal tonight at Yellowjacket Arena. Ninth-grade boys tip off at 5 p.m., followed by the high school girls at about 6 p.m., then senior high boys start at approximately 7:15. Go Jackets! Following is the livestream link if you can't make it to the game:
https://youtu.be/m7dLyR0bUZU

On this Veterans Day, the Sheridan School District wishes to honor all the brave men and women who have served our country and protected our freedoms. We appreciate the sacrifices they and their families have made to defend the United States of America. Thank you to all who have and continue to serve!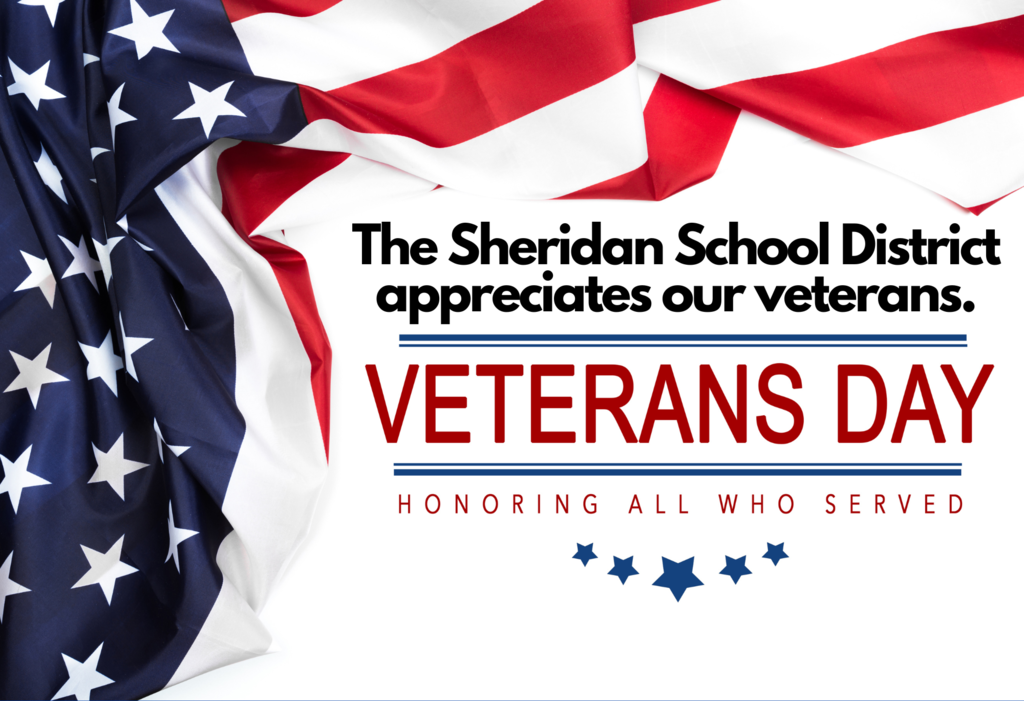 The Yellowjackets' boys and girls basketball teams played their annual Blue-Gold scrimmage last night. The event included three-point shooting contests for boys and girls and a dunk competition for the boys. The fall sports Senior Night ceremony, originally scheduled for last week, was also held between games. Individual Senior Night photos may be viewed at the following link:
https://drive.google.com/drive/folders/1rKpdirqOBjTsmsZZq61AoMGoGuFNedHA?usp=share_link
. (Photos courtesy of Matt Terry.)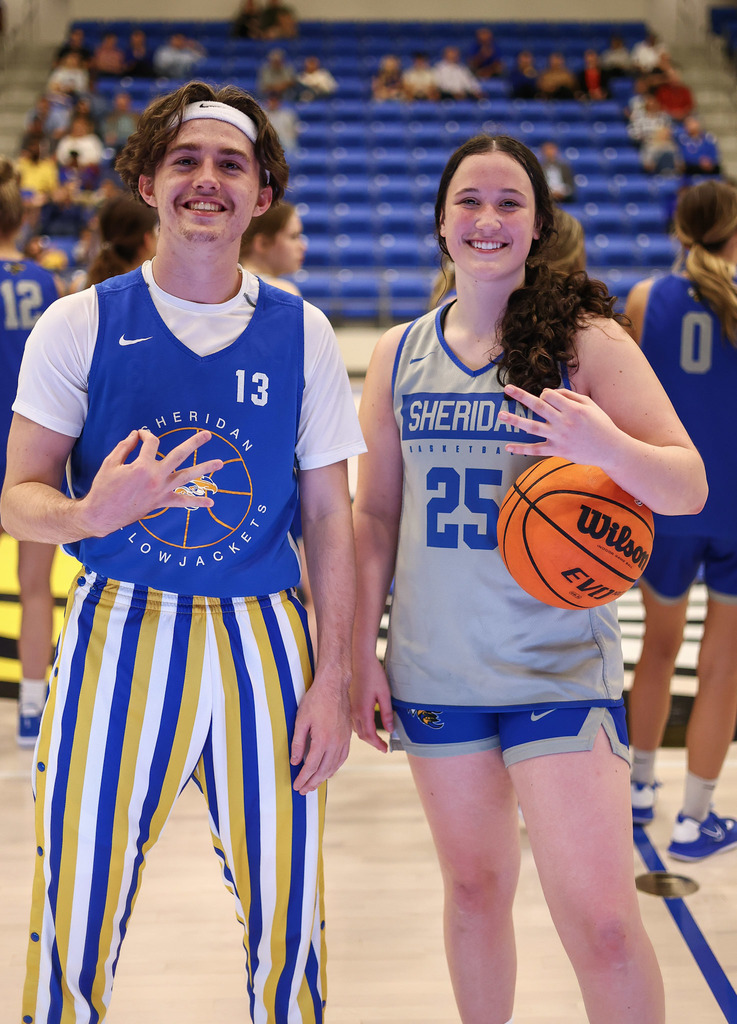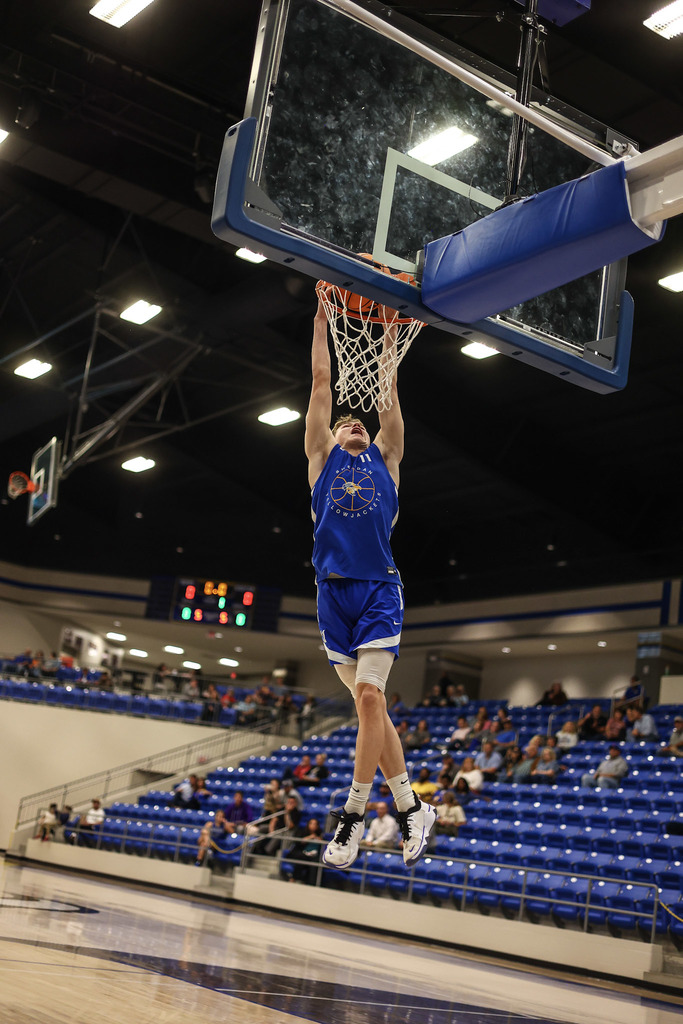 Mrs. Prater's third-grade students at EEI participated in Election Day by choosing a new class symbol. Students learned about a variety of animals and their traits. They campaigned for the best candidate that most closely represented our classmates. We elected a bottle-nosed dolphin due to its intelligence, helpfulness and playfulnesses, just like our class!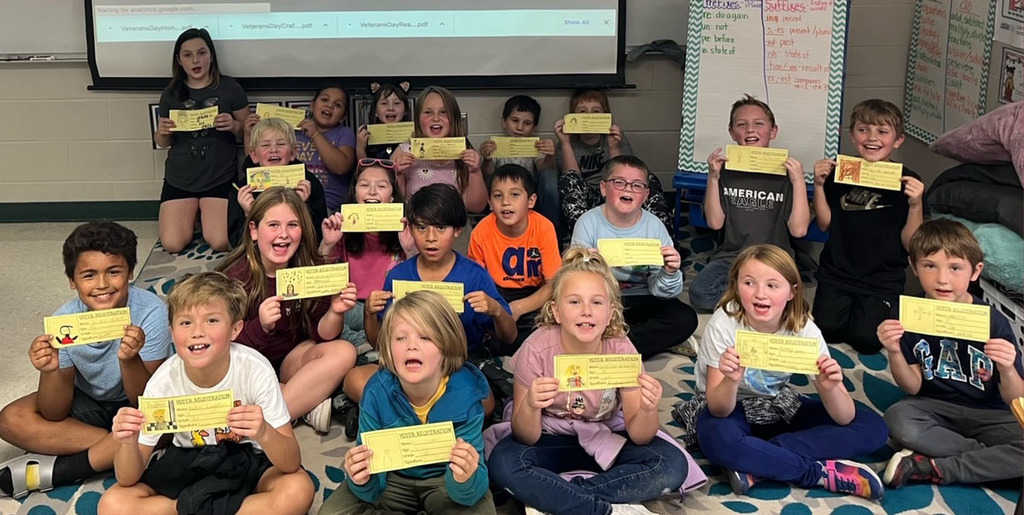 Sheridan hosted a junior and senior high cheer competition this past weekend attended by 15 teams. Sheridan's varsity cheer won first place in the 5A All Girl Performance division. They also received the Judges' Choice awards for Best Cheer, Best Tumbling, and Best Stunts in the Senior division. Sheridan's JV squad placed first in the Coed division. SHS junior Macy Moring also received second place in tumbling.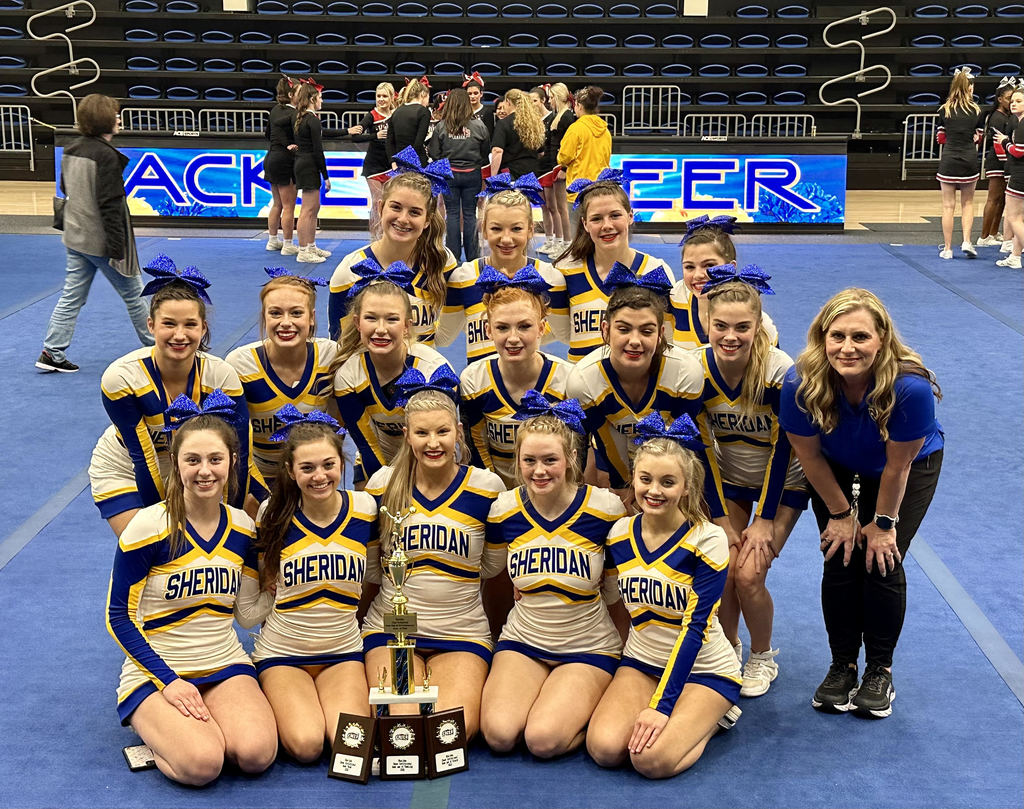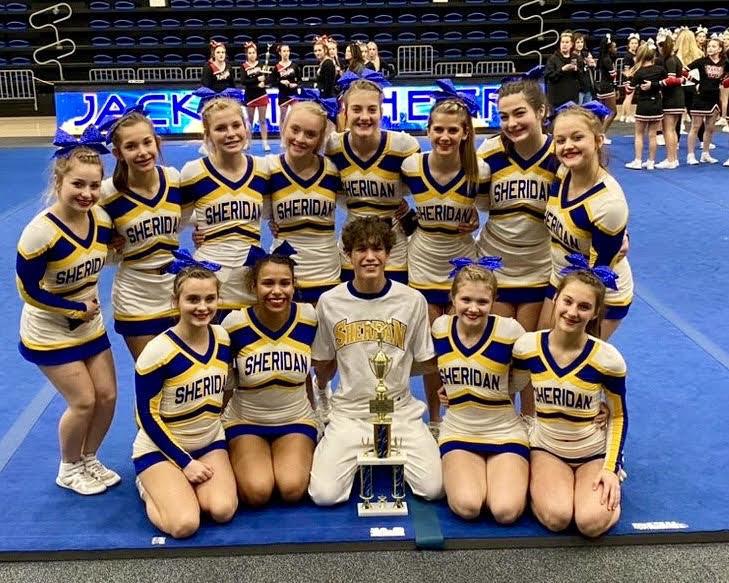 The Sheridan School District is proud to honor our veterans with Veterans Day parades on Thursday, Nov. 11 in both Sheridan and East End. Any veterans who wish to participate are encouraged to do so. The parades will pass by each SSD campus so all students will have an opportunity to honor those who have served our country.  The Sheridan parade will begin at 9:00 a.m. with line-up of veterans beginning at 8:45 a.m. at the SES car line off Skyline Drive. The Sheridan parade route is shown as an attachment. In East End, the parade will begin at approximately 8:40 a.m. at EEM immediately following a Veterans Day breakfast that will be held from 8:00-8:30 in the EEM cafeteria. Veterans who choose to participate in the parade are not required to attend the breakfast, but we would love for you to join us. At East End Middle School, the parade will start on the dirt road beside EEM and continue through the circle in front of the building. The parade route will continue on to EEE. Participants will turn on Chevy Road and go through the car line in front of EEE and then downLearning Lane to EEI. At the end of the parade, participants will exit on SawmillRoad.  The Sheridan School District encourages community members to line public streets in both communities and show your support of our veterans. If members of the community choose to observe the parade from the district's campus properties, we request that you do so only in designated areas due to safety reasons.