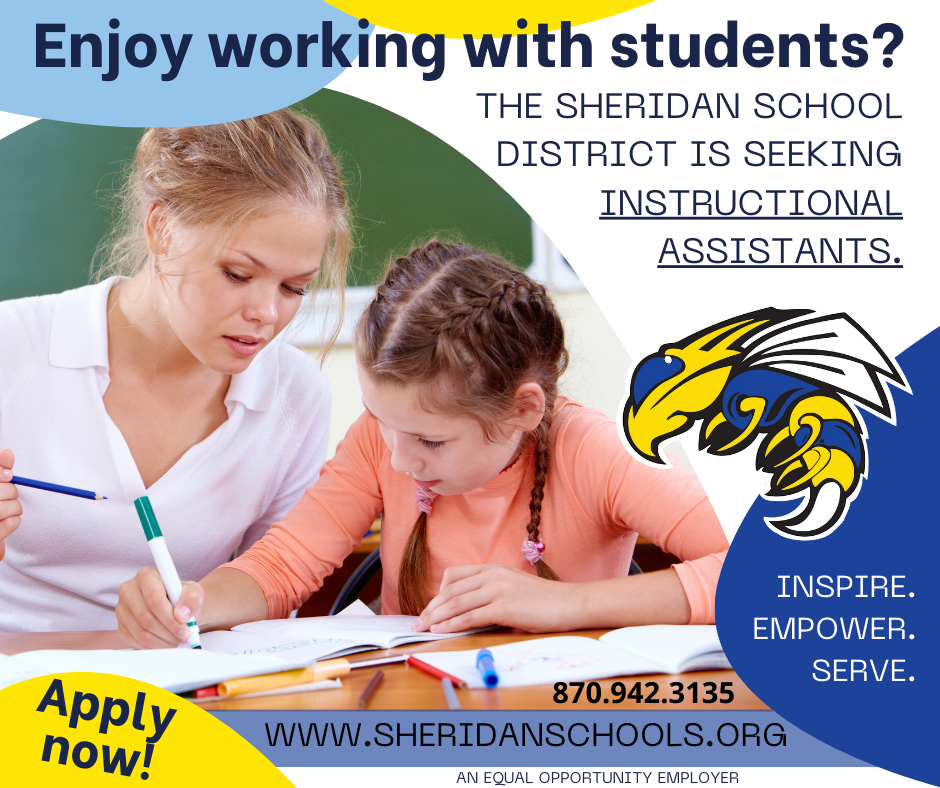 The Arkansas JAG (Jobs for America's Graduates) state awards ceremony was held June 5 in Little Rock. Seven Sheridan High School students were among those honored for their award-winning efforts in national competition. Kyler Morrow won first place in the Financial Literacy category. Trinity Harris, Emma Collins and Graycee Owens finished eighth nationally in Business Plan. And Macey Morrow, Raeleigh Nattin and Haley Parrish were ninth place finishers in Creative Decision-Making. Pictured are Trinity Harris and Kyler Morrow, along with SHS JAG sponsor Abana Nevens, SHS Principal Dr. Blaine Alexander and SSD Superintendent Dr. Karla Neathery.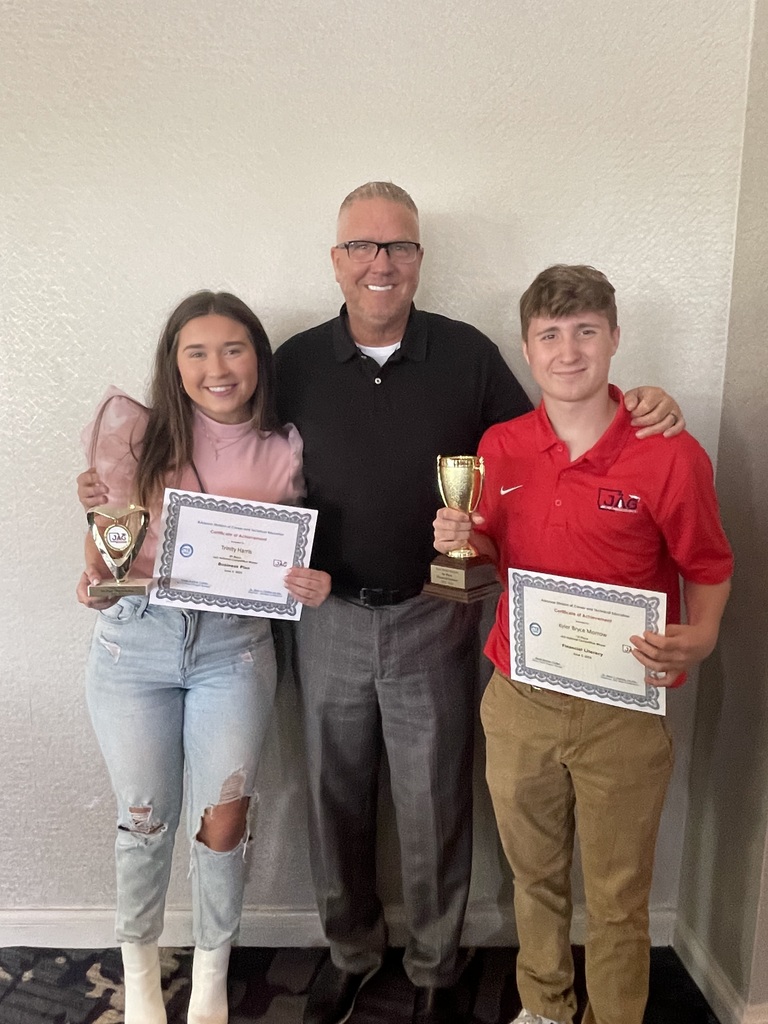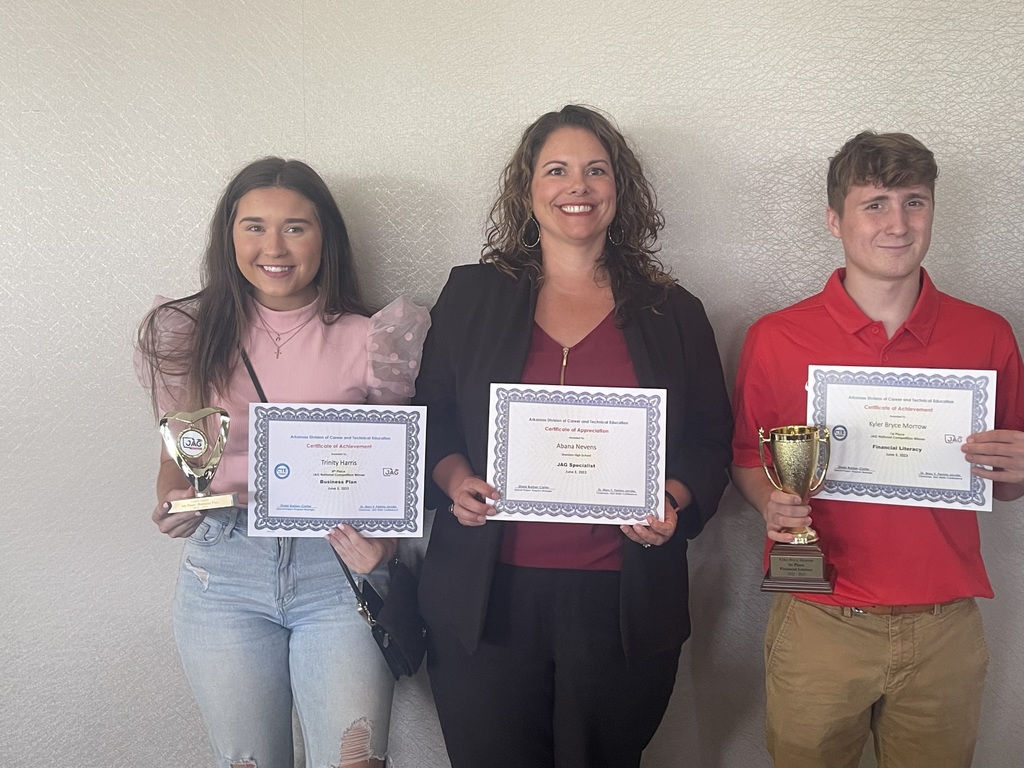 As a reminder, the Medicaid unwinding that began April 1 is now completely underway. Some students in our district may lose benefits if they do not update their information with Medicaid.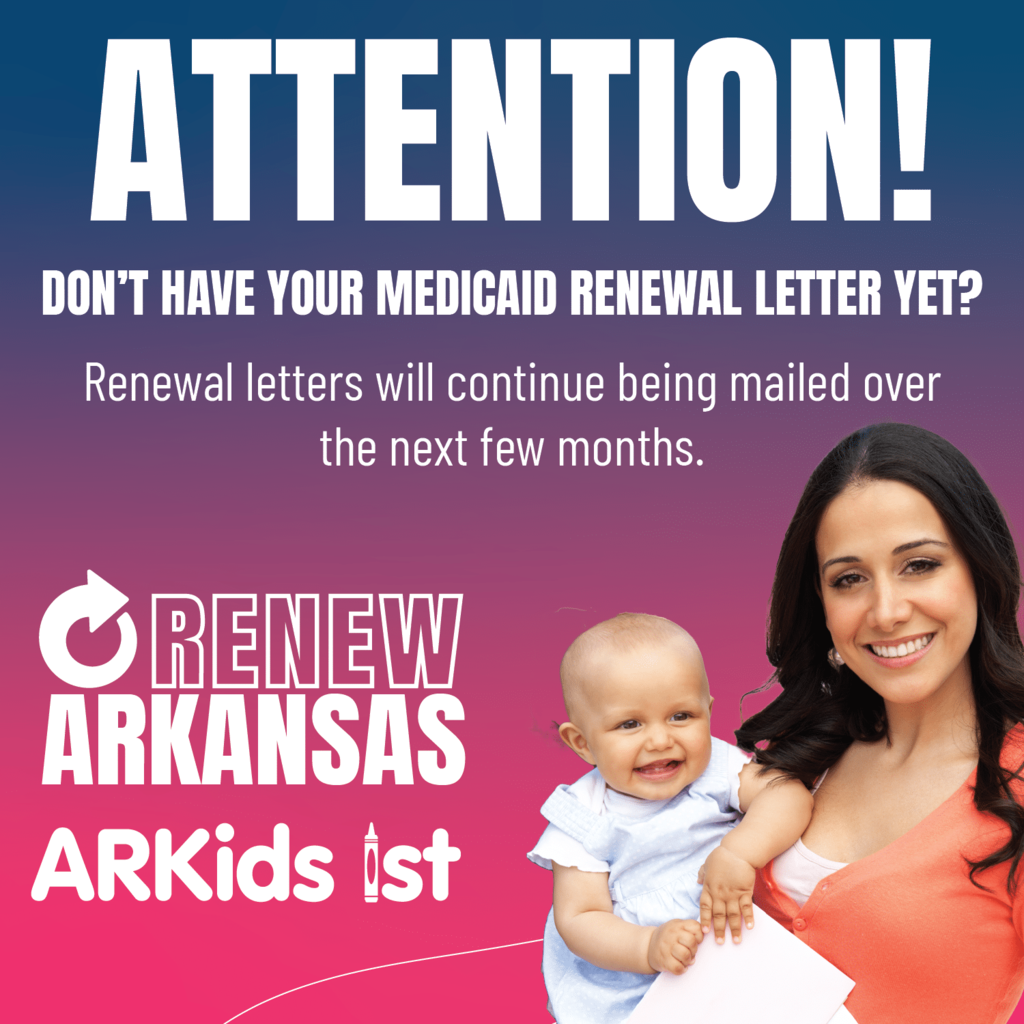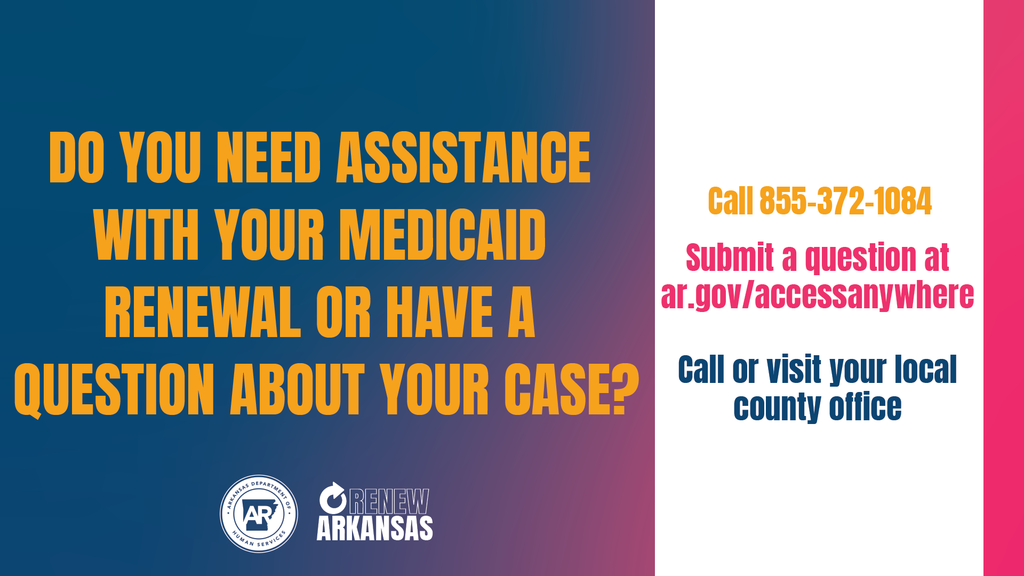 Six Sheridan High School students are participating in Arkansas Girls State this week at Harding University. Arkansas Girls State in an immersive civics education program designed for young women who have completed their junior year of high school. Since 1942, the Arkansas Girls State program has been working to teach future generations of Arkansas citizens to be actively involved in their communities and government at every level. Pictured left to right are Karalina Scott, Marissa Nevens, Courtney Mayberry, State Rep. Julie Mayberry, Macy Moring, Olivia Jablonski and Marissa Mitchell.

Congratulations to Sheridan Intermediate School fifth-grade GT students Bryleigh Walker and Payten Spann for their award-winning essays in the Arkansas Historic Preservation Program's essay competition. Bryleigh placed first in the state with her essay about Bathhouse Row in Hot Springs National Park. Payten placed third in the state with her essay about the B-17 Memorial Park near Sheridan.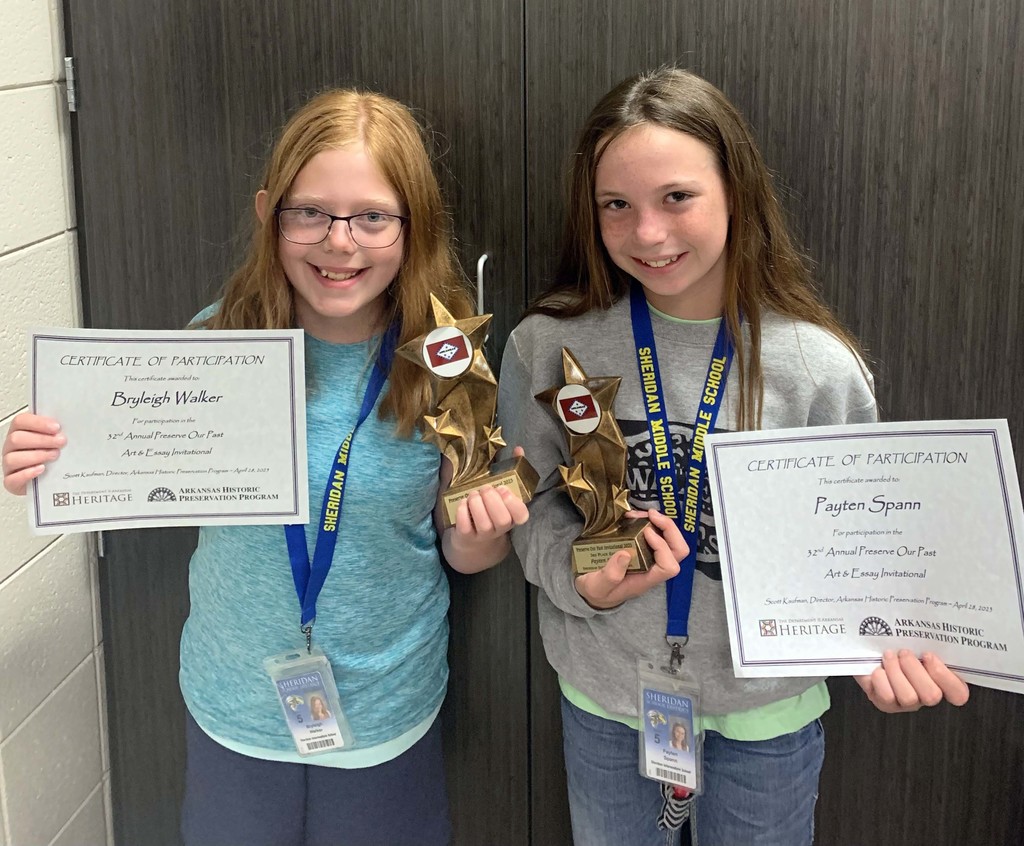 The Sheridan High School FCCLA will host a Pancake Breakfast fundraiser on June 17. The event will be 8-11 a.m. on the Grant County courthouse lawn.

Congratulations to the 273 Sheridan High School students who graduated last night at the Jack Stephens Center on the UALR campus. These students earned almost $4.1 million in scholarships. SHS graduates will now be entering college, technical schools, various branches of the military, and the workforce. Best wishes to each of them as they pursue their plans and dreams. In addition to the professional photos taken at the event, more pics can be seen at the following link:
https://drive.google.com/drive/folders/1X7nZB7S7VjN4NmkMUaS0py-ZfwO-2Rcz?usp=share_link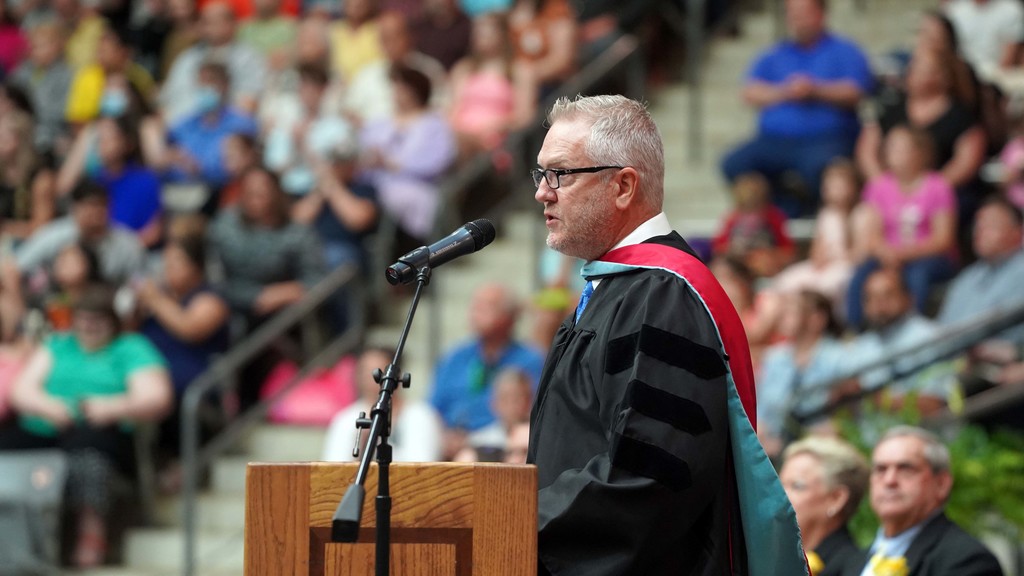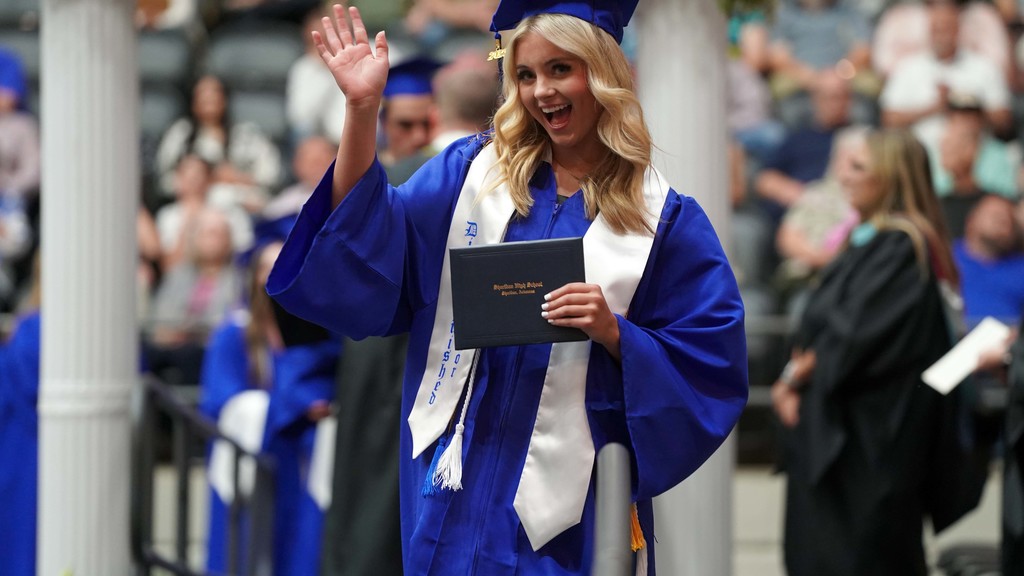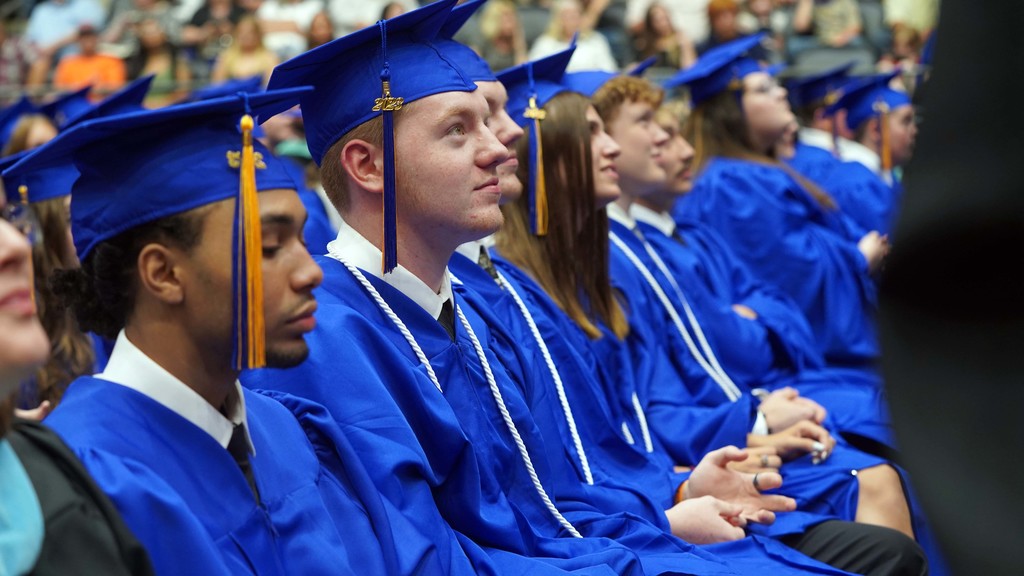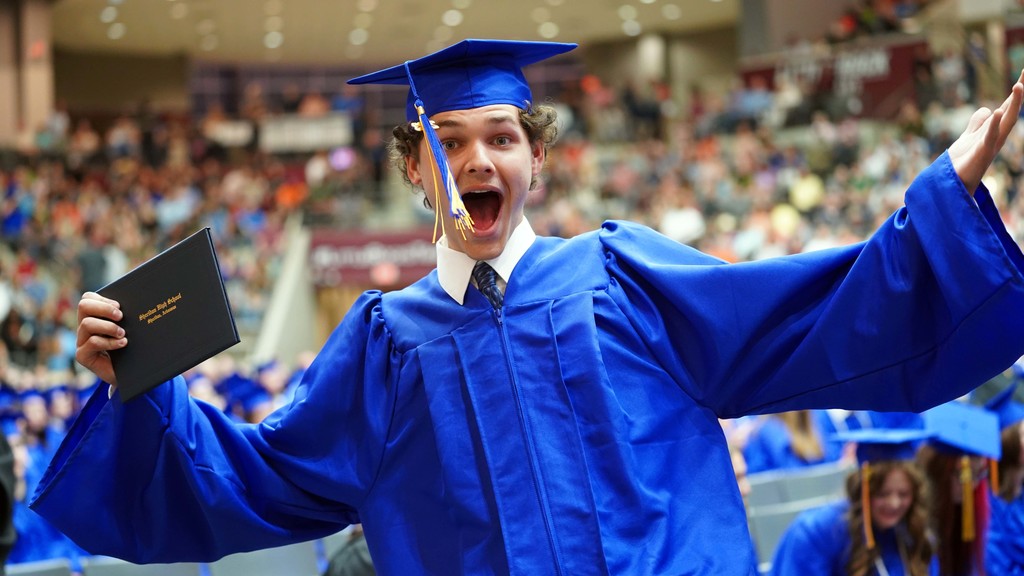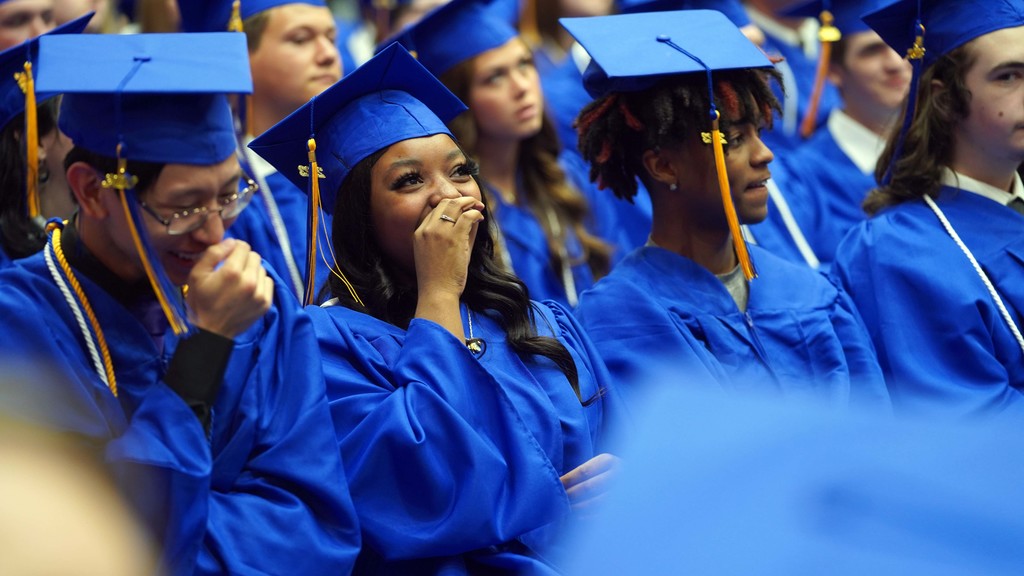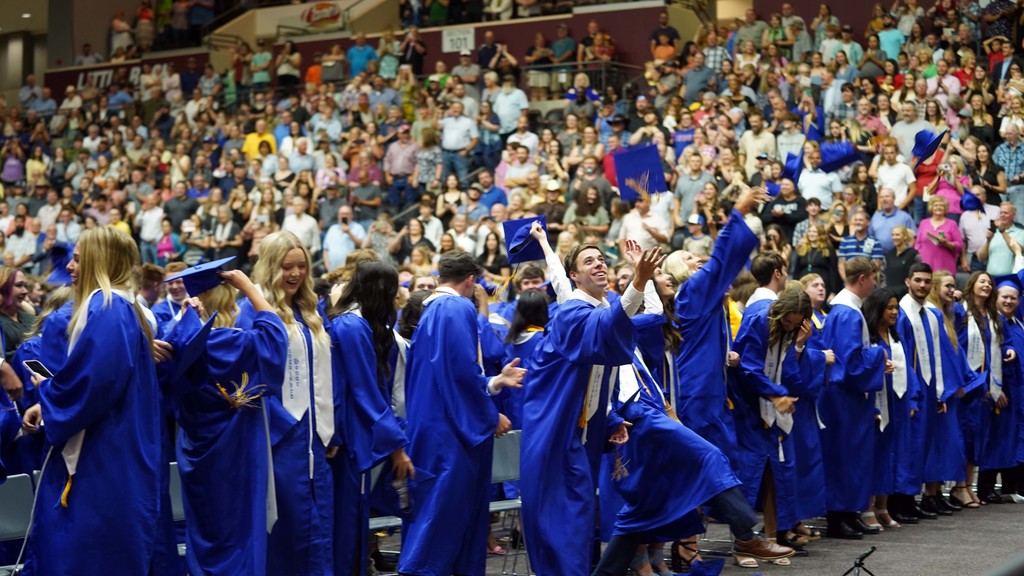 Congratulations to Yellowjacket senior Julie Lieu for her selection to the Arkansas High School Coaches Association West All-Star soccer team!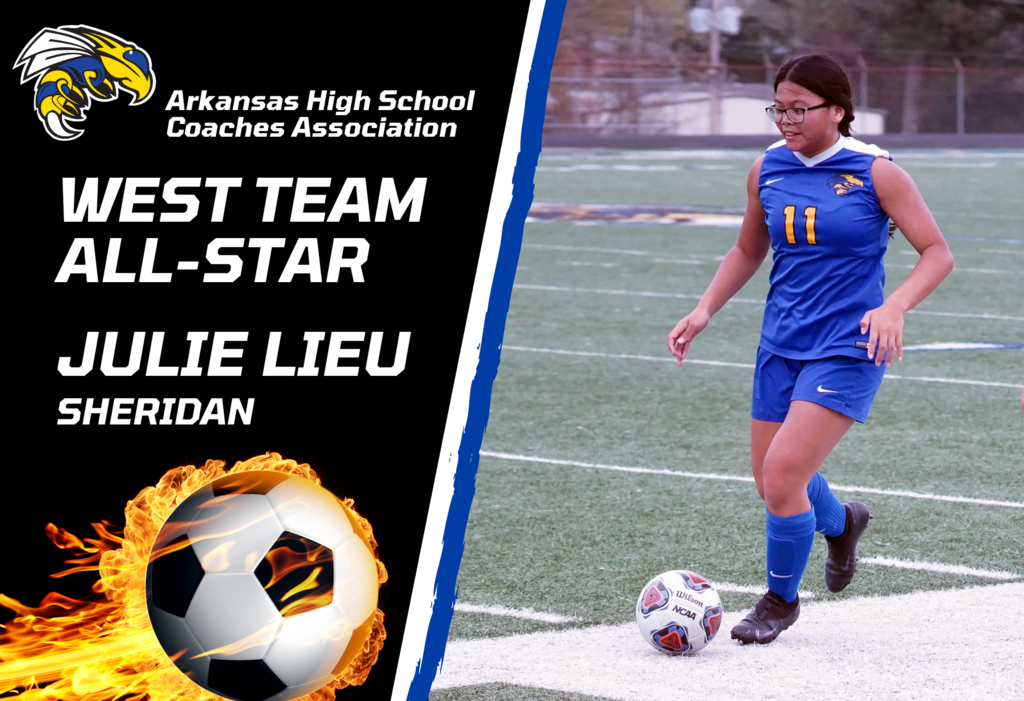 The Sheridan High School graduation will be Friday, May 26 at the Jack Stephens Center at UALR. The ceremony begins at 7:30 p.m. Doors open at 6:30. Please note that UALR has a clear bag policy for admittance. Livestream:
https://youtube.com/live/YFsy21Y2EIY?feature=share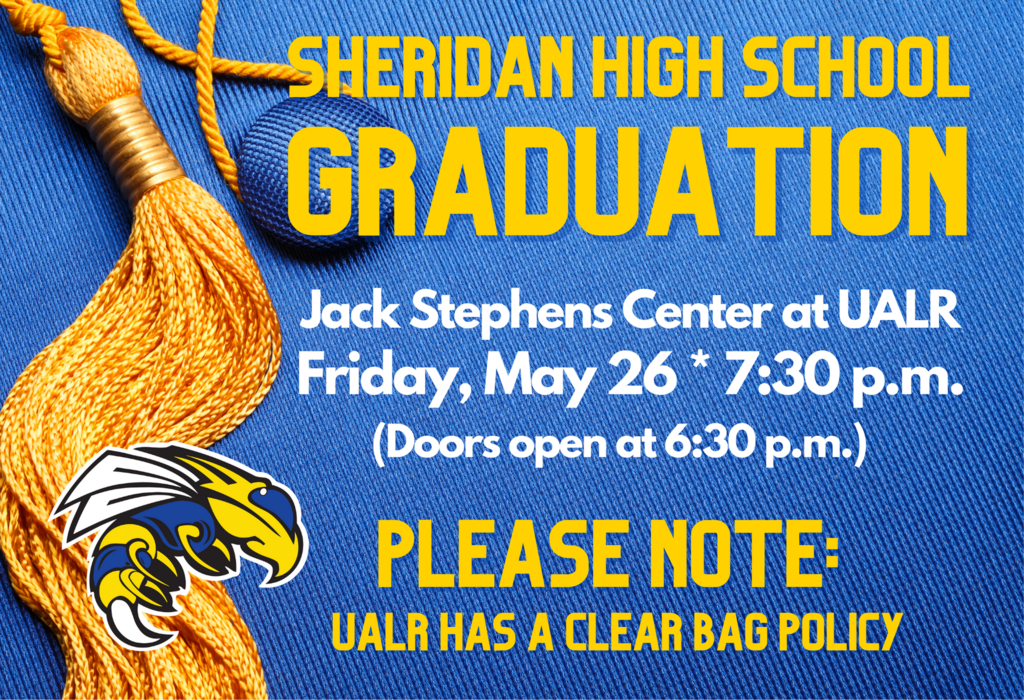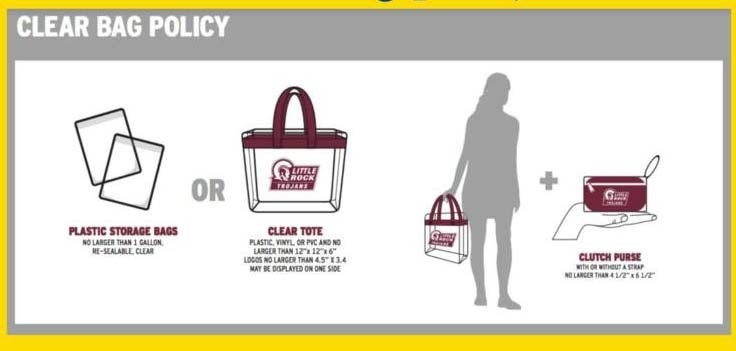 Thank you to Shelby Taylor Trucking and Lady Birds Cafe for providing lunch and dessert to the ALA teachers and staff. It was GREATLY APPRECIATED!

The Sheridan Lady Yellowjacket volleyball team has announced its roster for the 2023-24 season: Lauren Arledge, Addison Hill, Kayden Porter, Jadyn Ashcraft, Mary Lem, Lily Patrick, Sunnie Davis, Abby Martin, Parker Raines, Skylar Sterritt, Trysten Watson, Abby Graves, Sayde Crouse, Marissa Nevens, Sydney Miller, Avana Ashley, Maggie Phillips, and Corrie Langley.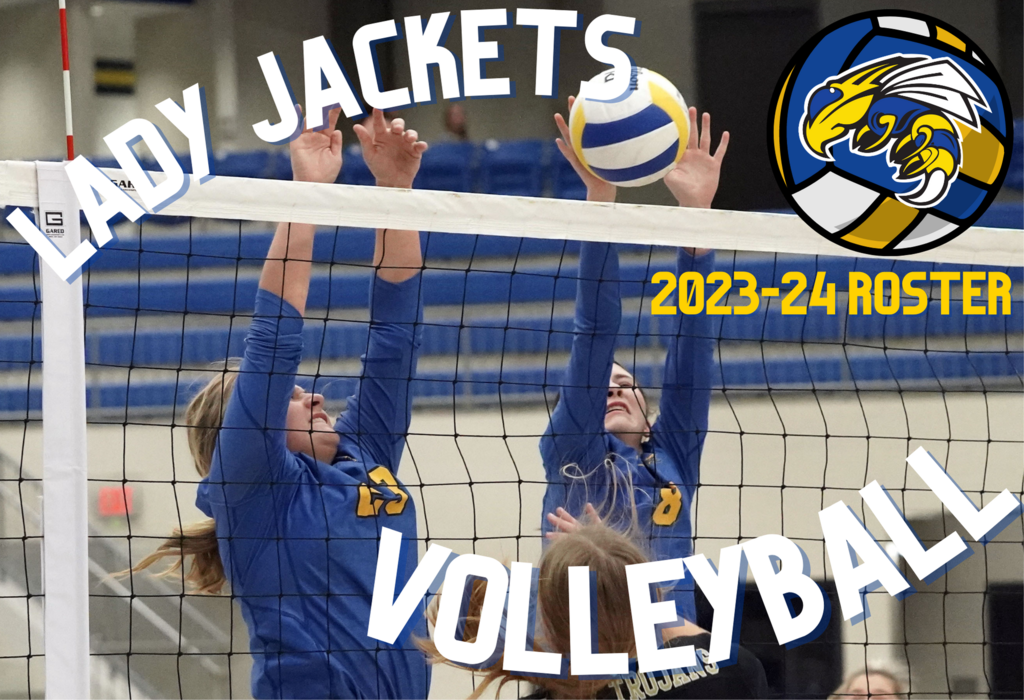 Yellowjacket senior track star Aaron Webb brought home one last outstanding honor before getting his diploma Friday night. Webb was named the All Arkansas Preps "Boys Outstanding Track & Field Athlete of the Year". All Arkansas Preps honors 400 of the best high school athletes and coaches across the state in 12 sports for the 2022-23 season. Selections are made by the sports department of the Arkansas Democrat-Gazette. The following is what the Democrat-Gazette wrote about Webb: "Blistering times were the name of the game for the Yellowjackets' senior standout. Webb dazzled at the Class 5A state championship by winning the 200-meter dash in 21.66 and running a leg on the first-place winning 400-meter relay team. The University of Central Arkansas commit carried that momentum into the Meet of Champs, where he duplicated the same feats. He also nearly won the 100-meter dash, finishing in second by a tenth of a second." The All Arkansas Preps award banquet will be held Saturday, June 10 at the Statehouse Convention Center. Congratulations, Aaron!

Lady Yellowjackets Olivia Jablonski and Sara Taulbee earned All-Conference honors in soccer, and AJ Hendricks, Kelsey Bellomy and Haven Rhoden received honorable mention. (Julie Lieu was named All-State. See earlier post.) Congratulations! #YJNation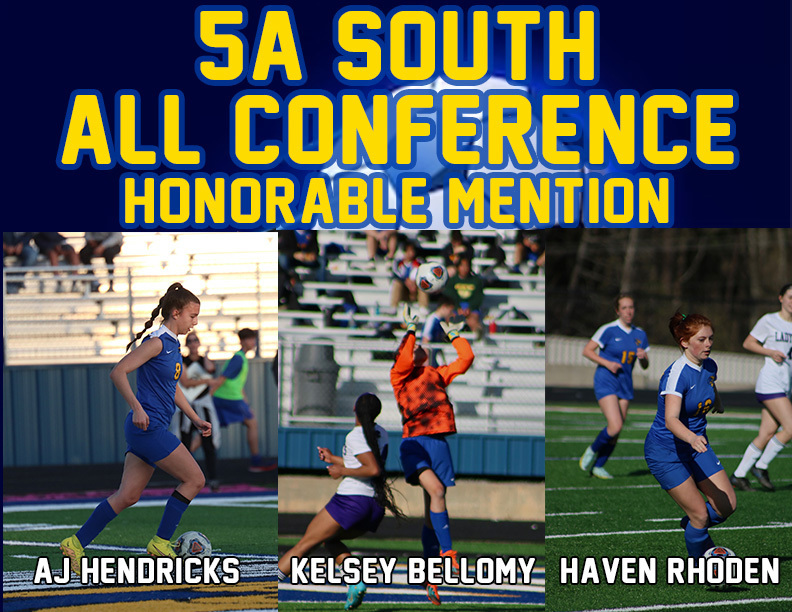 Congratulations to Sheridan's All-State soccer players Alken Bekten and Julie Lieu! Go Jackets! #YJNation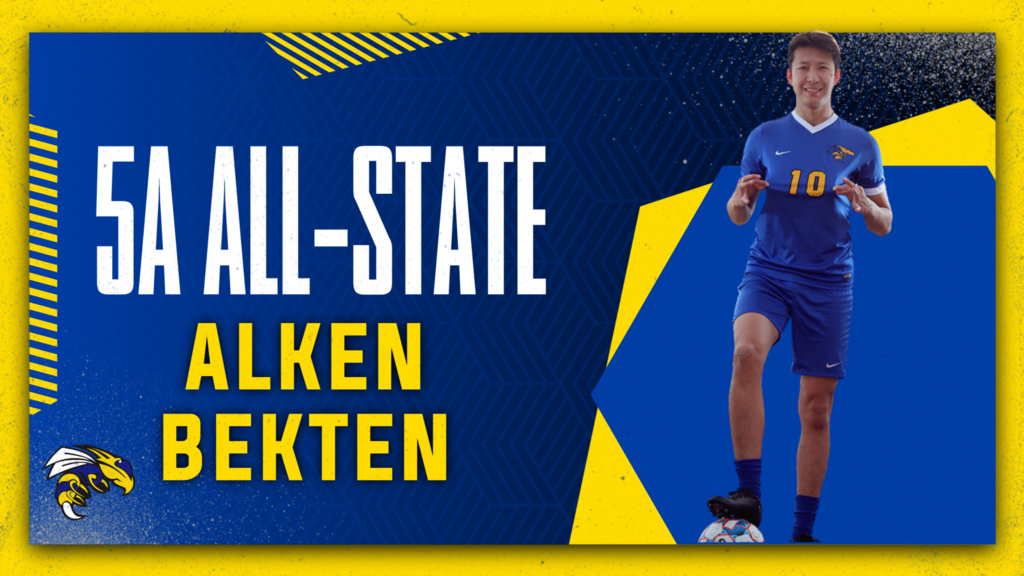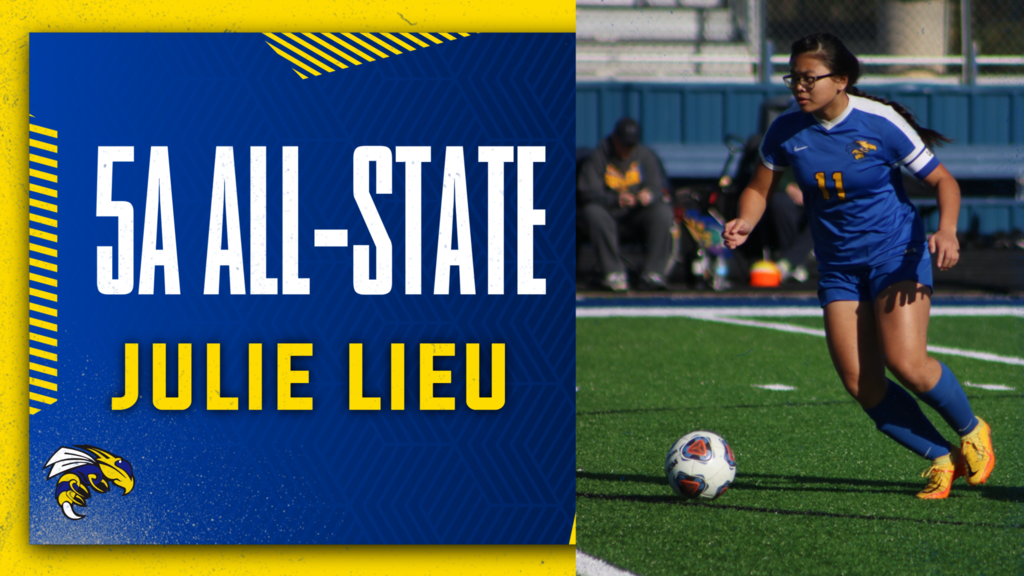 Two Sheridan softball players were recently named to the All-State team. Great job, Chloe Ashmead and Skylar Sterritt! #YJNation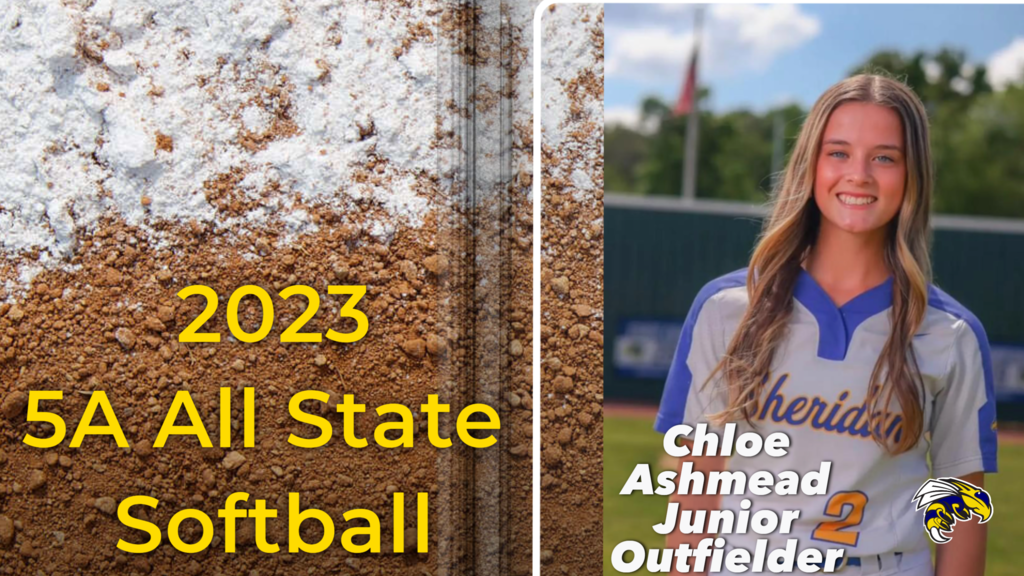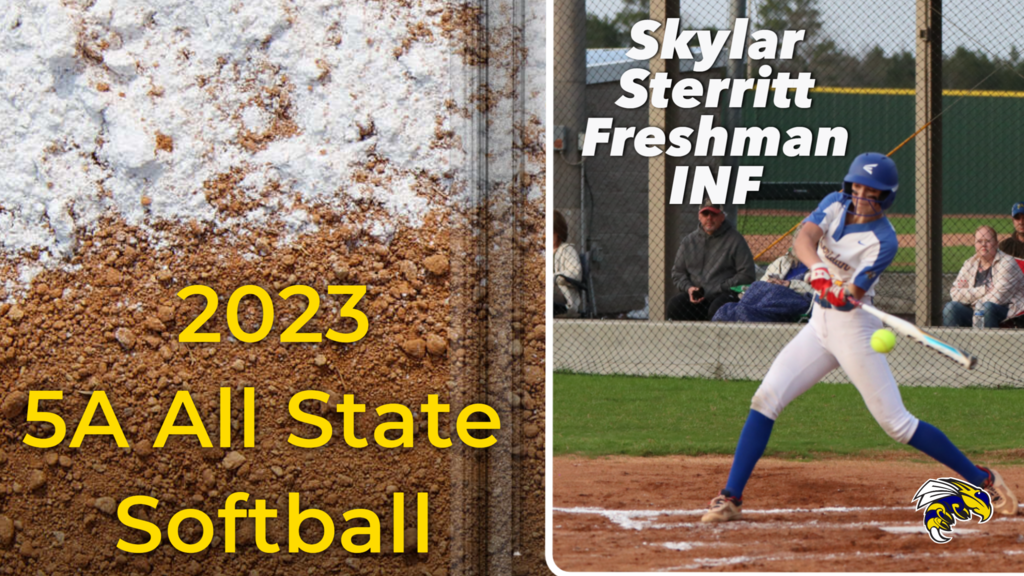 Congratulations to our Yellowjacket All-State baseball players: Landen Feimster, Jarrett Atchley and Gabe Kuttenkuler! #YJNation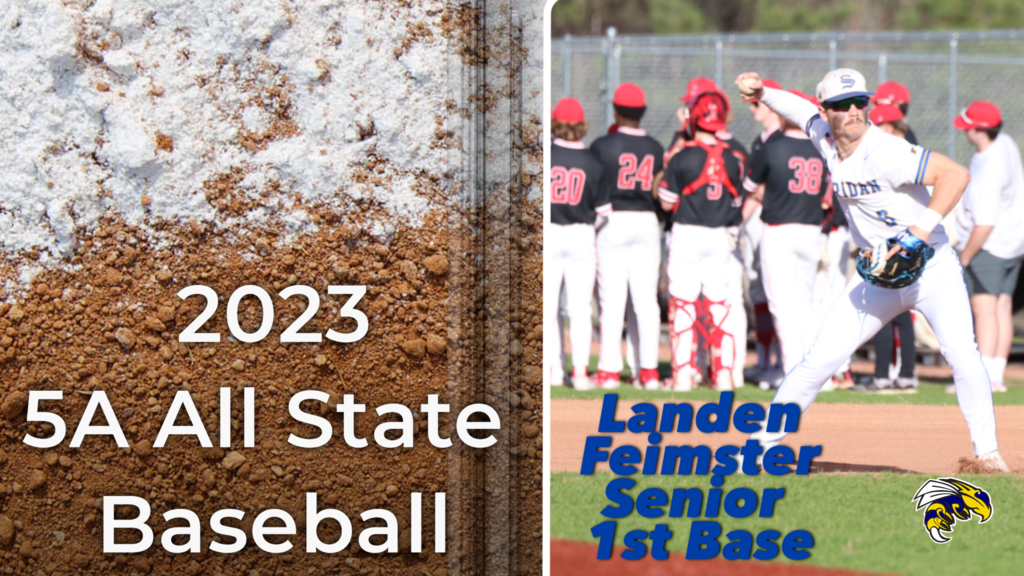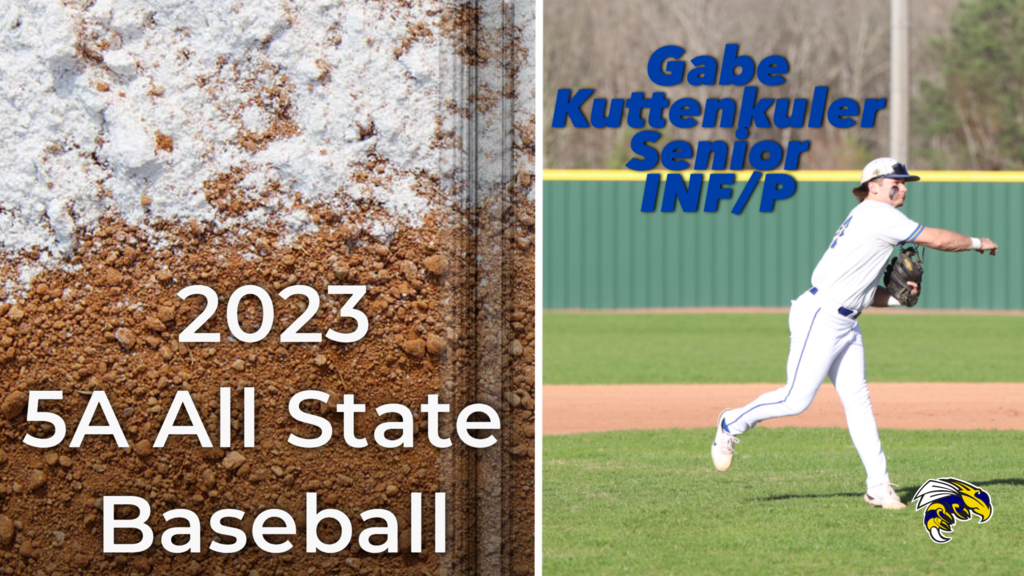 The Alternative Learning Academy honored Mrs. DeEdra Creed at a retirement reception on Friday, May 19. Mrs. Creed has spent the past 27 years in education. Her presence in the classroom, office and in the hallways will always be missed. Thank you for your service to our school district and community.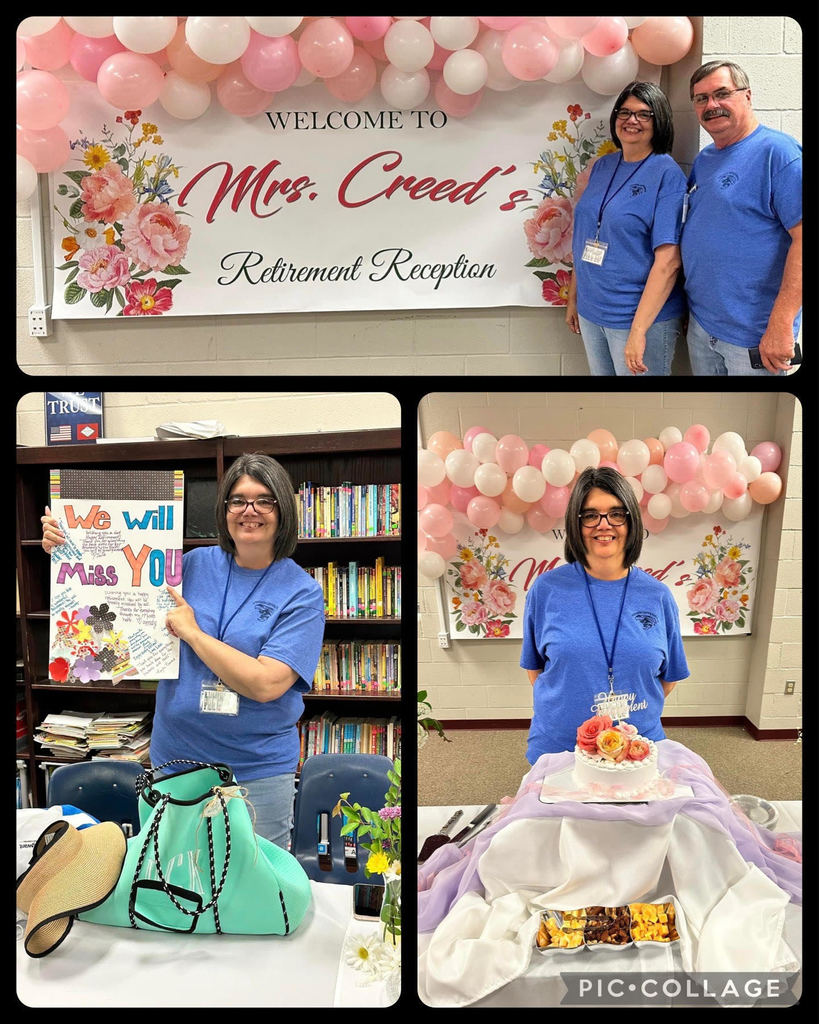 Sheridan High School girls' softball try-outs for upcoming 9-12 grade students will be Wednesday, May 24 at 3:30 p.m. at Lady Jacket Field.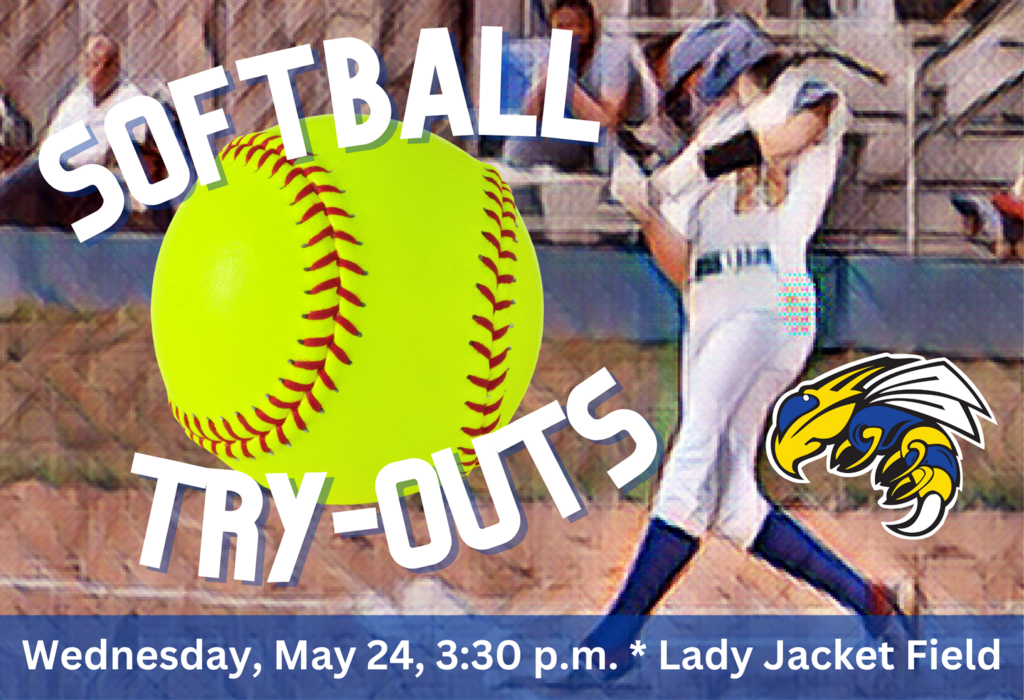 Sheridan High School honored retiring SHS educators at a celebration party on Tuesday, May 17. Pictured left to right are: Phil Wesson, Freda Wilson, Jeanne Gartman, Renee Hix and Lt. Col. Clark Easter. Thank you for your service to our school district and community.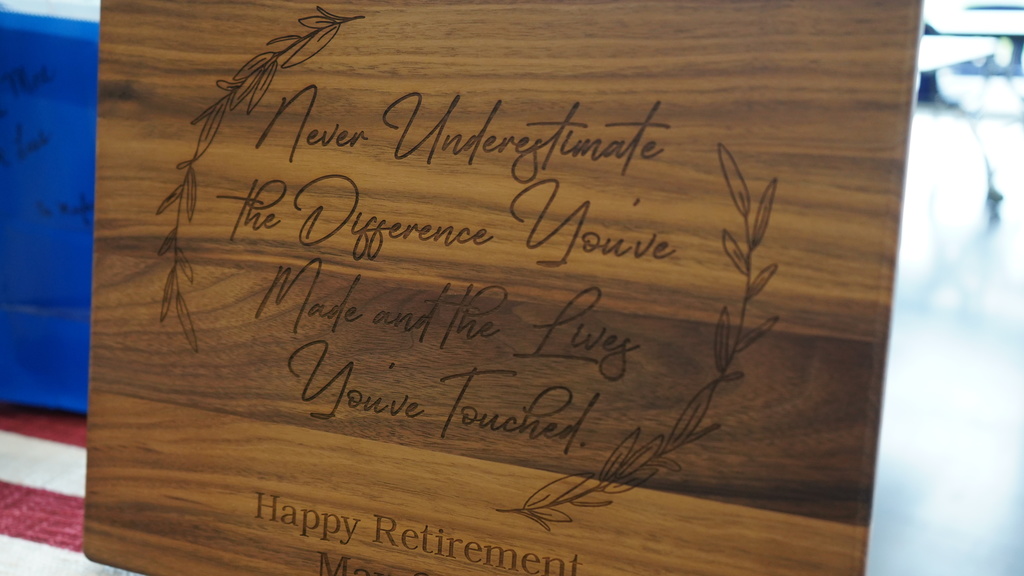 Sheridan High School seniors delivered Impact Awards on Tuesday to teachers who had made the greatest positive influence on their lives. We tried to capture as many as possible in the video available at this link: We've tried to capture as many of yesterday's Impact Awards as possible in video available at this link:
https://youtu.be/zAdcXY7yW4U
.