Last night was a great night to be a Sheridan Yellowjacket! #YJNation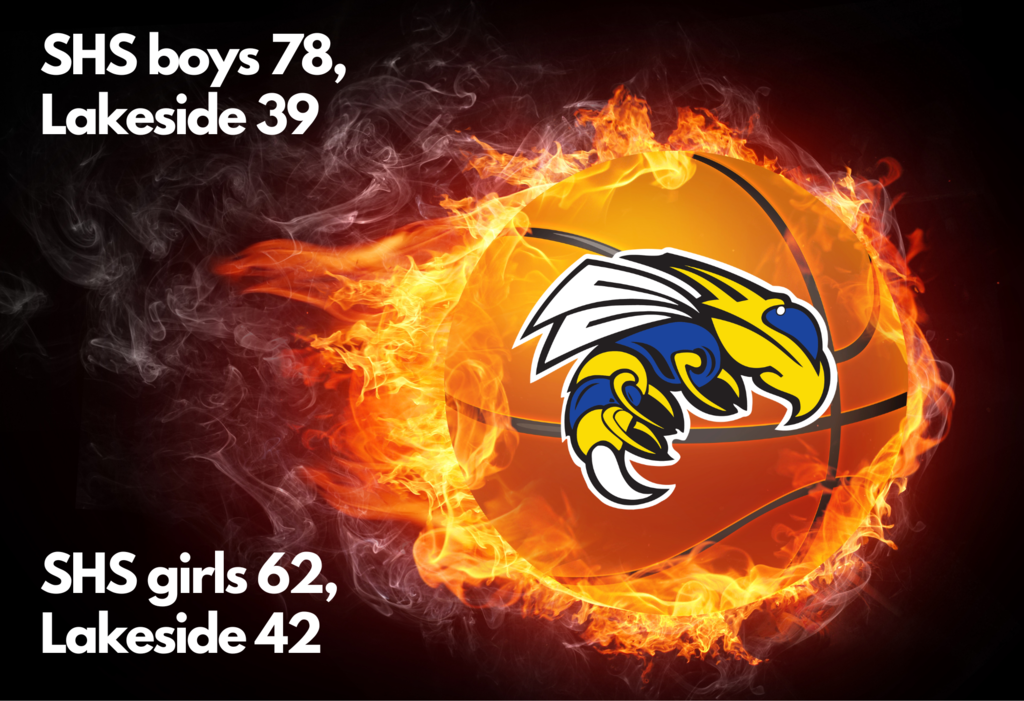 January is designated as School Board Recognition Month to honor those who serve Arkansas schools and their students. The Sheridan School District would like to thank the members of our district's Board of Education who voluntarily take on the responsibility of governing our schools. Board members are required to participate in annual training and contribute countless hours to fulfill their roles and responsibilities. They establish the vision and goals for the schools in the district, and they set standards for performance. They receive no compensation for the time and effort for these duties. Please join us by saying thank you to our school board members. We appreciate all that you do for the YJNation! #SchoolBoardRecognitionMonth

Sheridan's ninth grade and high school girls and boys basketball teams play host to the Hot Springs Lakeside Rams this evening. The ninth-grade girls tip off at 4 p.m., followed by ninth-grade boys, high school varsity girls, and high school varsity boys. The following is the livestream link:
https://youtu.be/m2e6rZZDJpA
Go Jackets!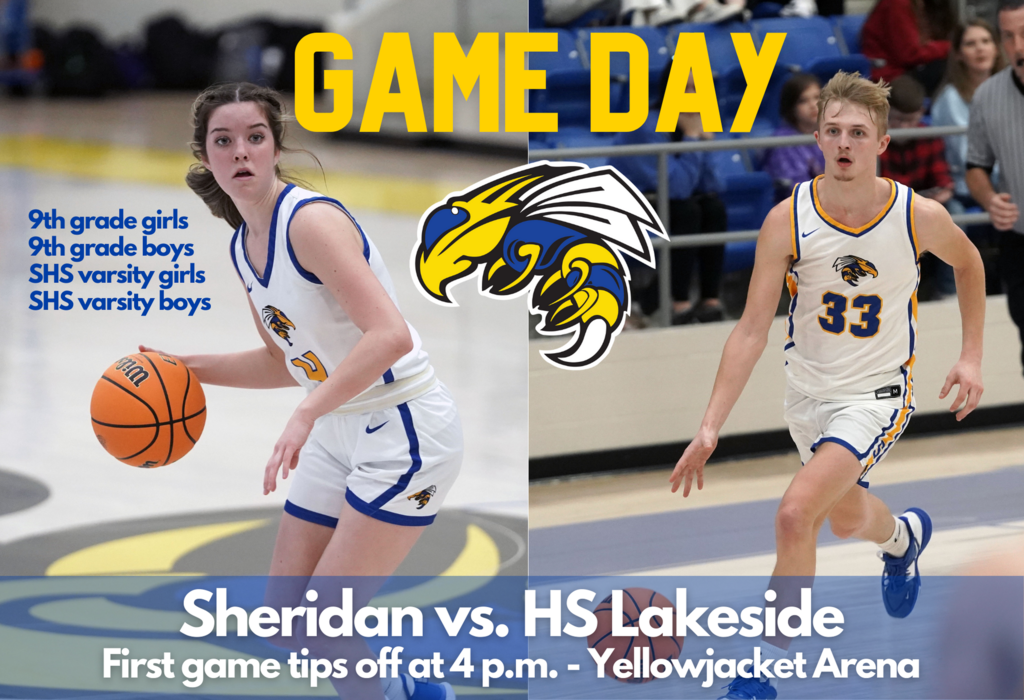 Congratulations to these students for their hard work! All students listed earned a spot in one of the ASBOA Region 3 High School All-Region honor bands. Their All-Region clinic will take place January 20-21, and they will perform a concert on the January 21 at Drew Central High School in Monticello. Those marked "All-State qualifier" will audition at the state level on February 4 at UCA.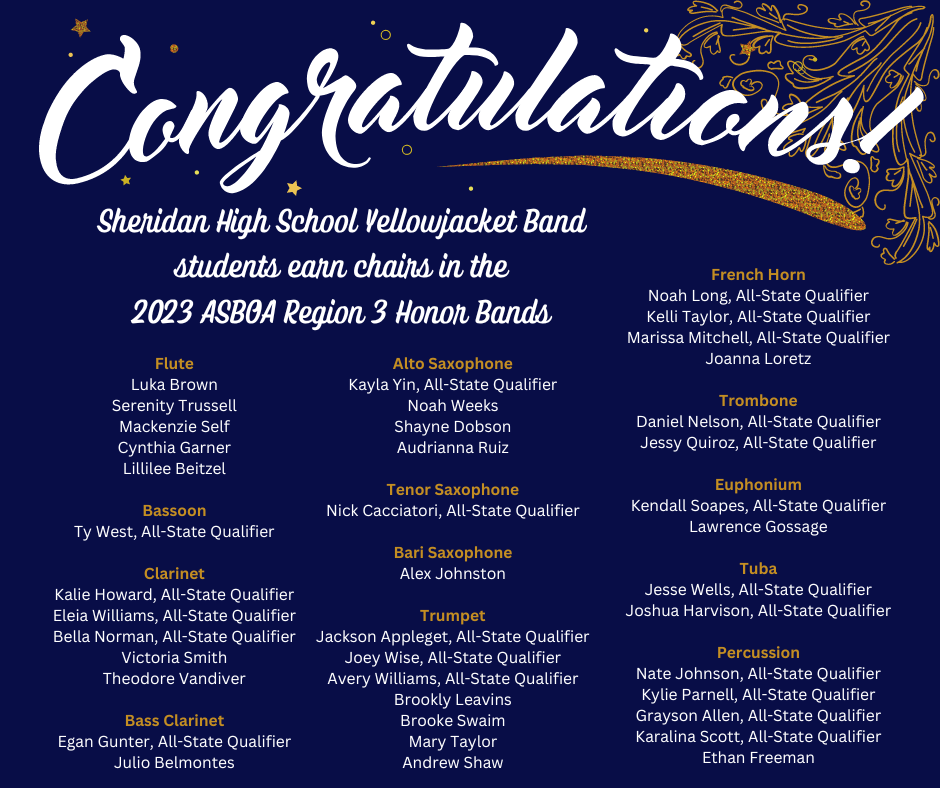 We hope everyone in the YJNation had a great Christmas and New Year holiday break. The rest was well-deserved, and we look forward to an outstanding spring semester! We can't wait to see all our students when school starts back on Wednesday, Jan. 4! #YJNation #StrongerTogether

Merry Christmas to all our students, parents, staff, board members and community supporters!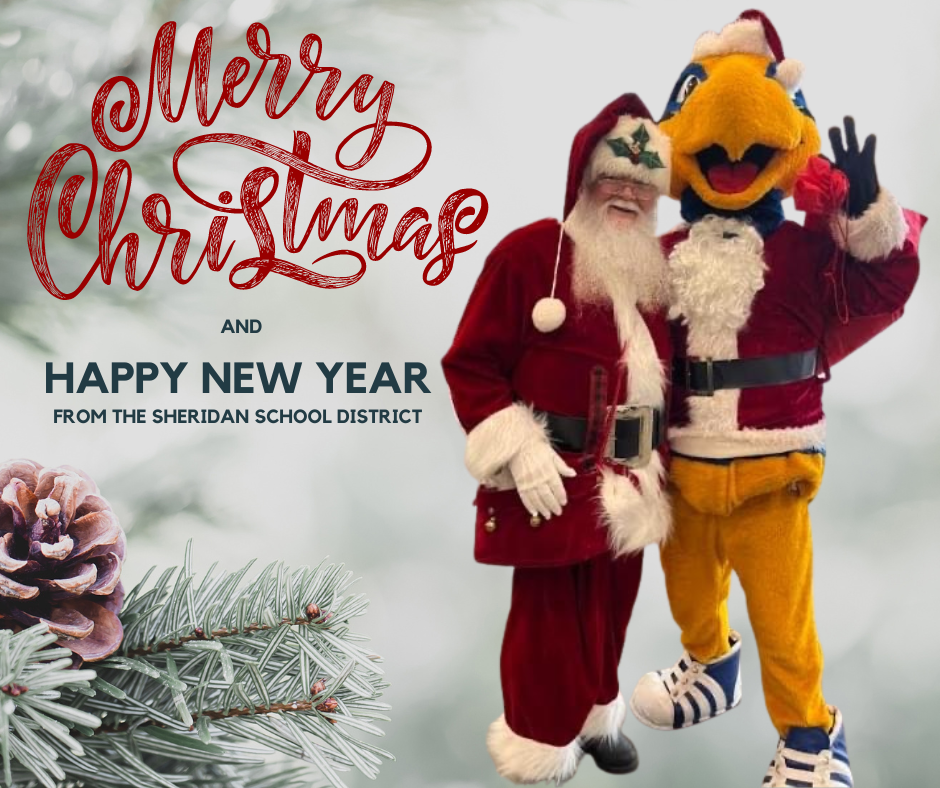 High school basketball fans will have plenty to watch over the break. The Yellowjackets will host the Sheridan Invitational tournament Dec. 28-30 at Yellowjacket Arena. The Sheridan girls will play Magnet Cove in a first-round game on Dec. 28 at 12 p.m. The Yellowjacket boys will play their first game later that day at 4:30 p.m. against Pulaski Academy. The boys are also in action tomorrow at home against Drew Central. Junior varsity boys will play at noon, followed by varsity boys. Go Jackets! #YJNation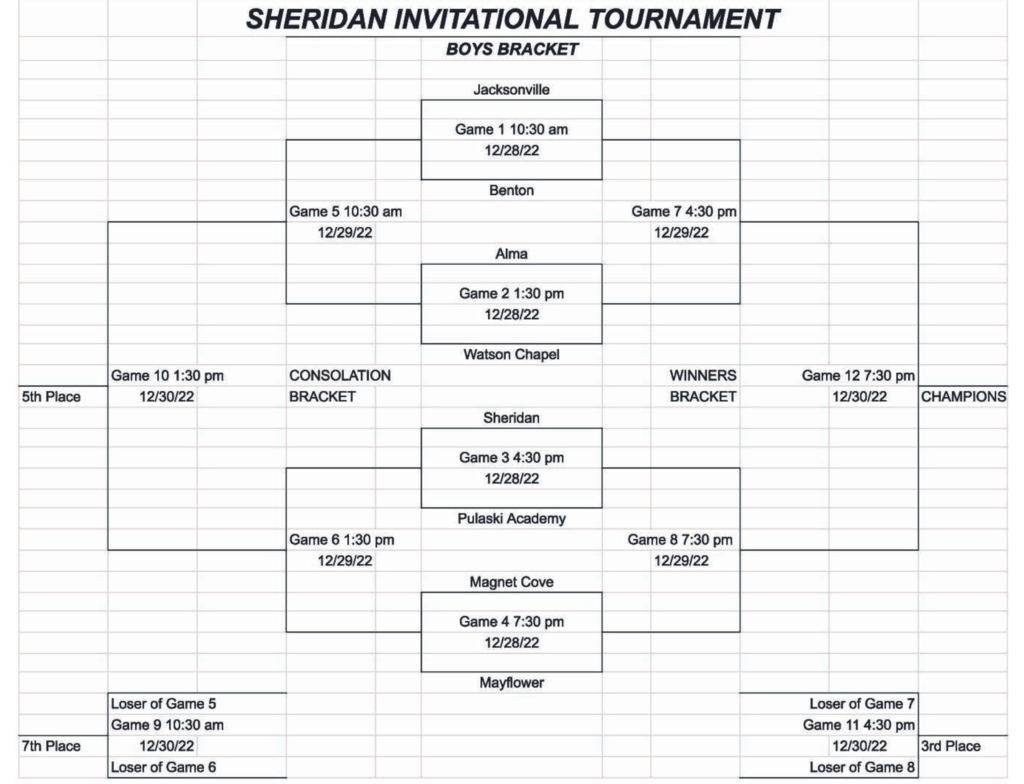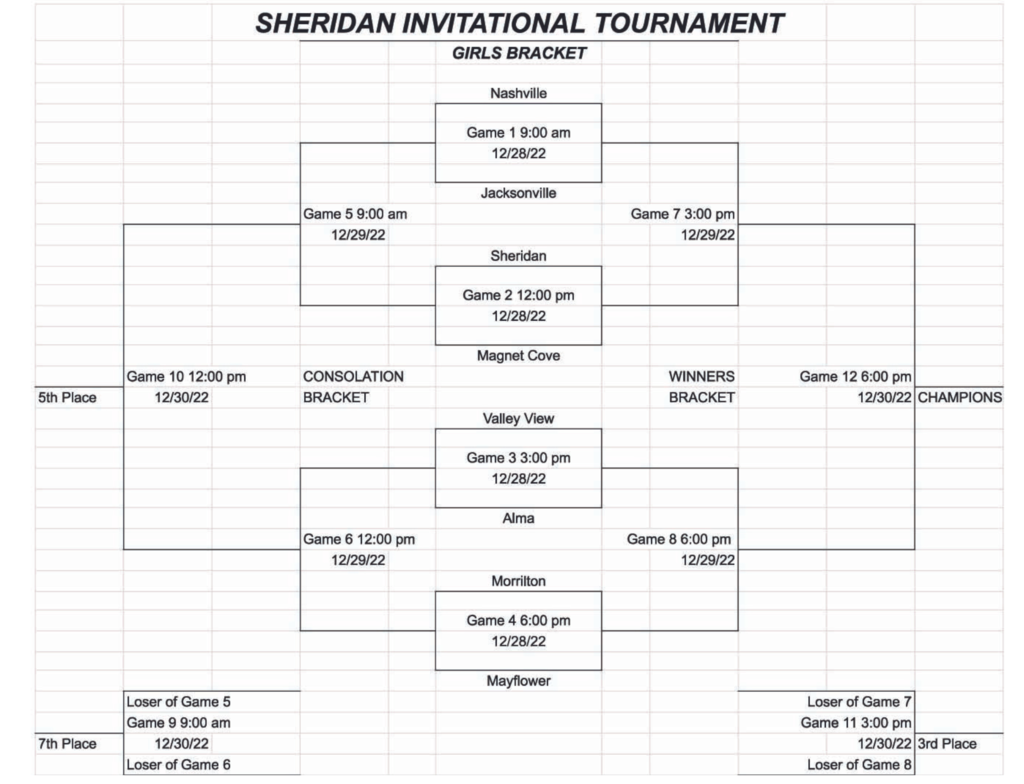 Mr. Creed is the "Red Apple" award winner for December on the ALA campus. Mr. Creed is always engaging the students, pushing them towards success, and always making sure that learning is a collaborative effort with all students. Thank you, Mr. Creed, for always doing your best and allowing for success to be seen within the classroom.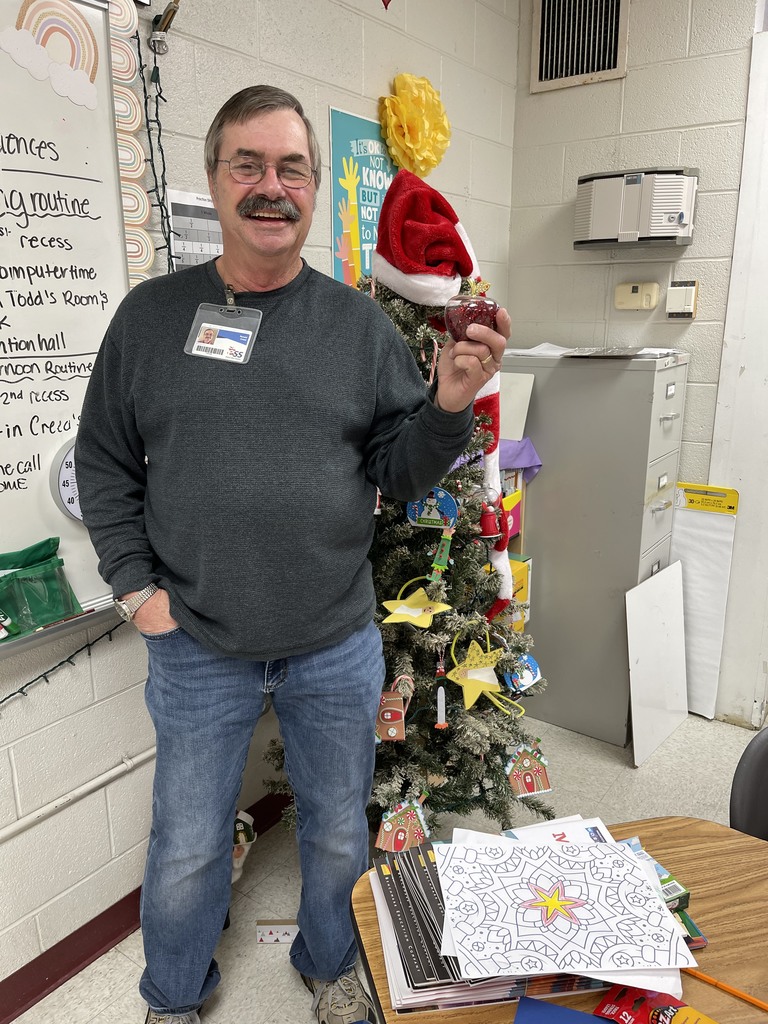 Mr. Brown's and Mr. Seaton's Social Skills class made gift-bags for Sheridan School District bus drivers last week. Ms. Becky and Mrs. Diane picked them up and loved their ornaments. Bus drivers from around the district received Christmas bags before the Christmas break.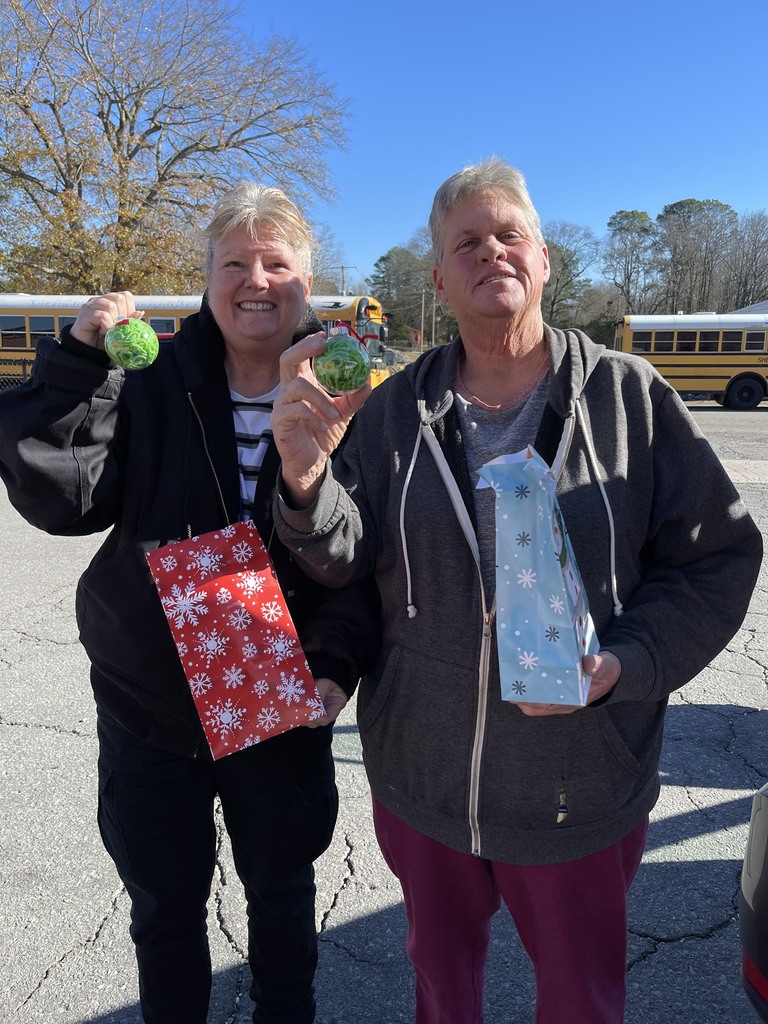 There will be no school for Sheridan School District students December 19-January 3. We hope everyone has a merry Christmas and a happy New Year!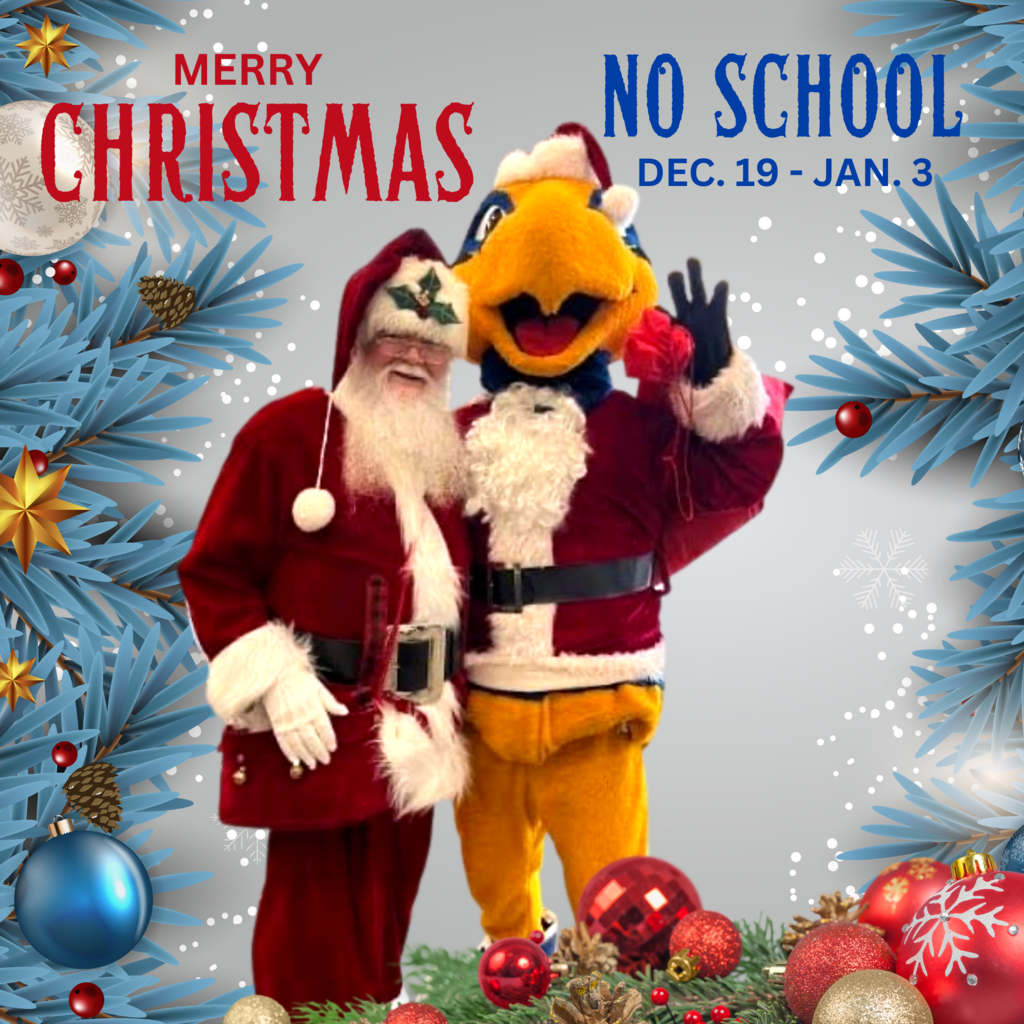 Good luck to the Sheridan Yellowjacket cheerleaders as they compete today in the state competition! SHS competes at 1:20 p.m. The competition will be available on the NFHS network:
https://www.nfhsnetwork.com/associations/aaa

Sheridan School District students who participated in the Special Olympics were recognized at the most recent SSD school board meeting Monday night. (Not all students who participated are pictured.) Congratulations to all! #YJNation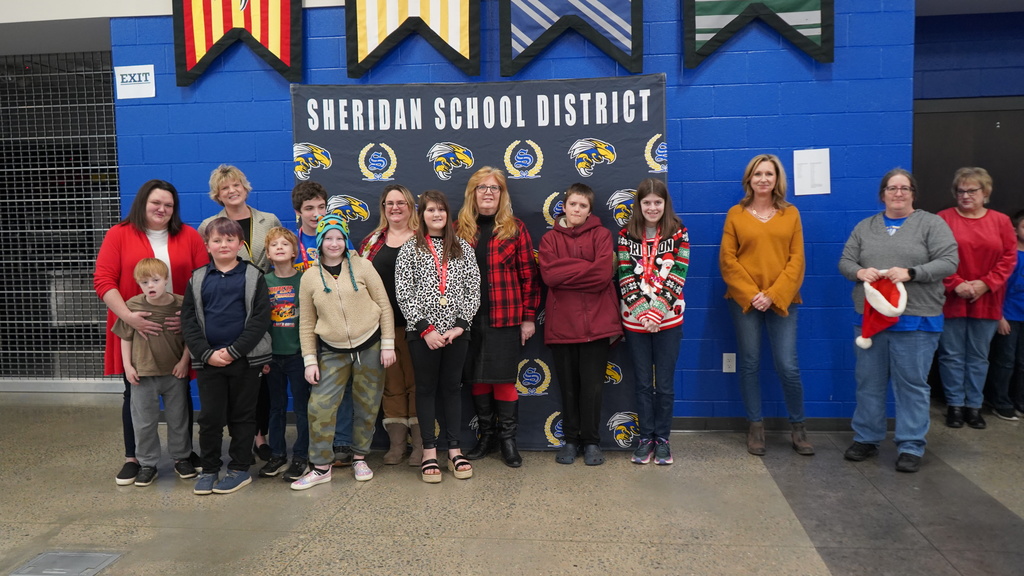 The Sheridan High School Chamber Choir performed several Christmas Carols on KTHV's The Vine today. Following their TV appearance, they performed a Coffee and Carols concert at Nexus Coffee in downtown Little Rock. Below is a link to their TV appearance:
https://tinyurl.com/JacketsonTHV11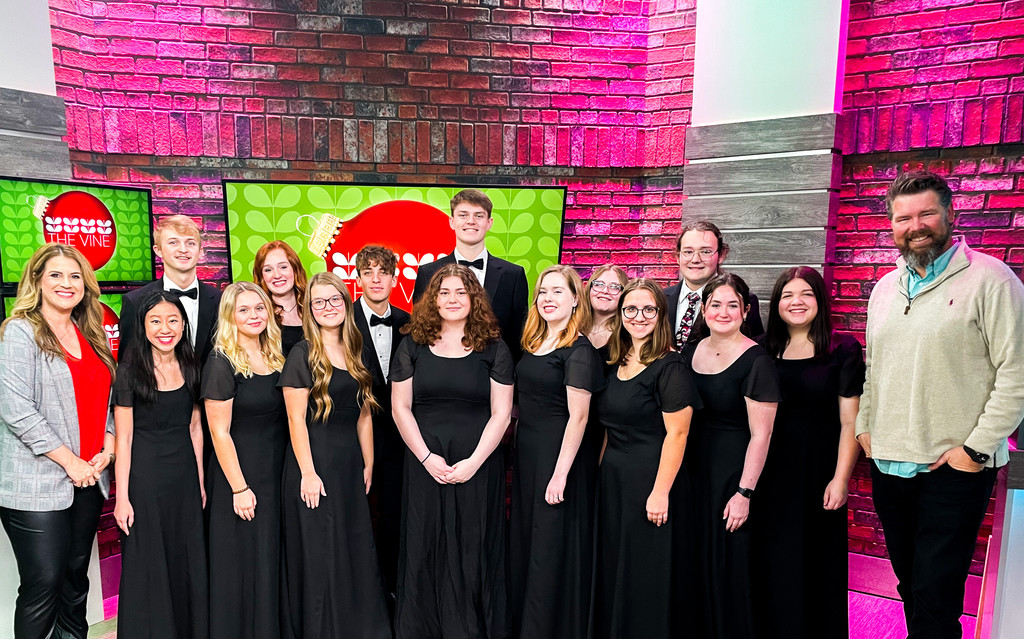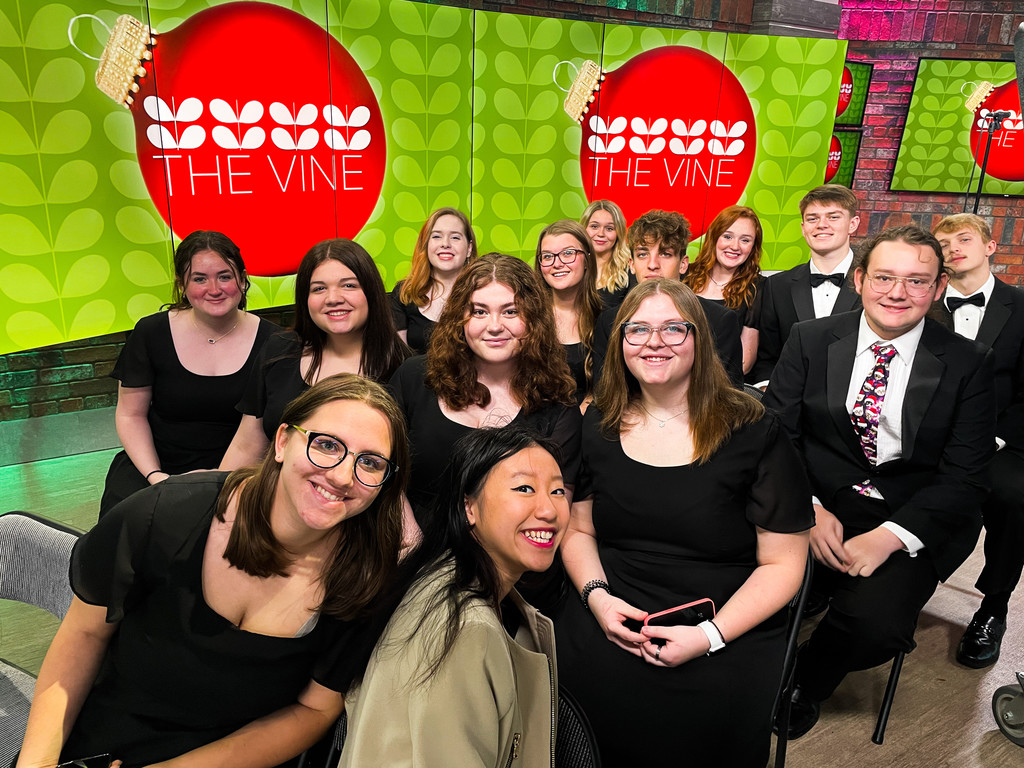 The Sheridan Yellowjacket wrestling team has started the season 5-0 in dual matches! Below are their results to date: Sheridan vs. Glen Rose 60-24 Sheridan vs. Perryville 52-24 Sheridan vs. Episcopal 78-0 Sheridan vs. Lonoke 72-3 Sheridan vs. Robinson 78-6 First year coaches C.J. Jacoby and Debbie Blend have put together the largest wrestling team Sheridan has ever had. The Jackets begin 6A competition next week. The girls and boys are in action at the Hot Springs Lakeside Ram Rumble today and tomorrow.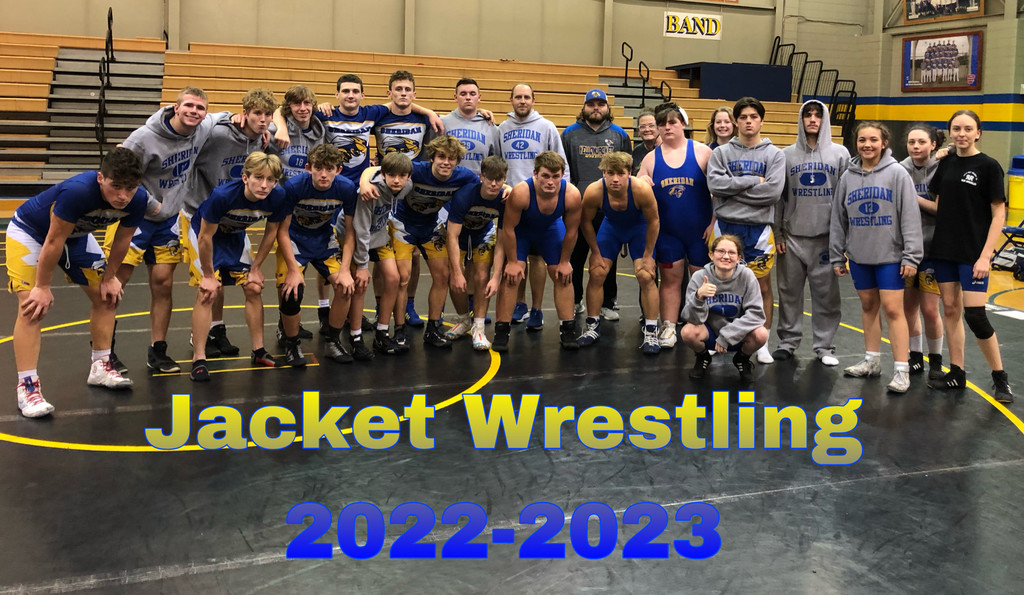 Congratulations to Jan Caldwell, a member of the Sheridan School District Board of Education, for the recognition she received at today's Arkansas School Boards Association conference.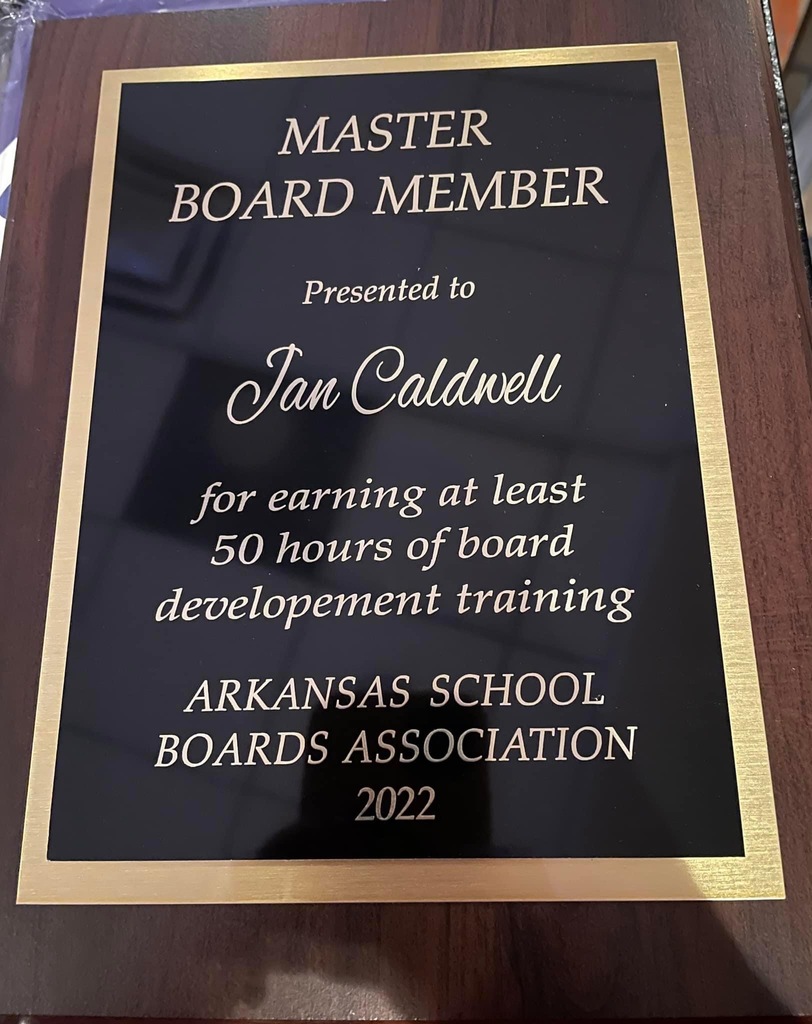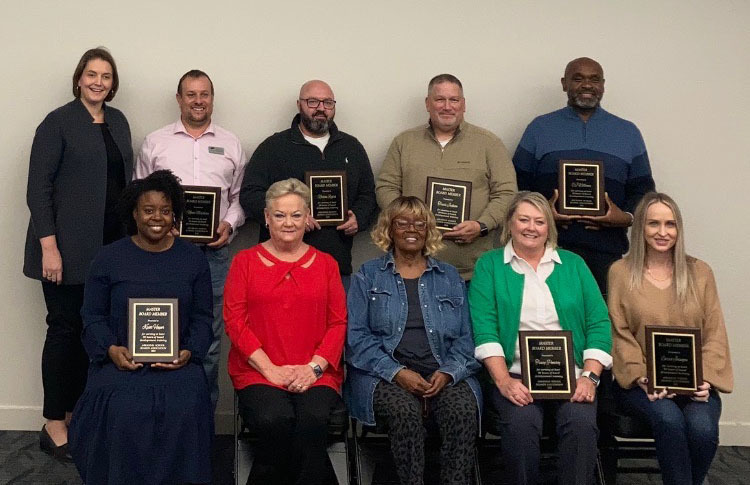 Taylor Donnelly, an agricultural mechanics teacher Sheridan High School, was honored for her achievements at a meeting today of the Arkansas State Board of Education. In October, Donnelly was named a national winner of the 2022 Harbor Freight Tools for Schools Prize for Teaching Excellence, winning $15,000 for herself and $35,000 for her program. Pictured (left to right) are: Ouida Newton, chair of the State Board of Education; Sheridan Superintendent Dr. Karla Neathery; SHS Principal Dr. Blaine Alexander; Donnelly; Arkansas Secretary of Education Johnny Key; and Ross White, director of Career and Technical Education for the state.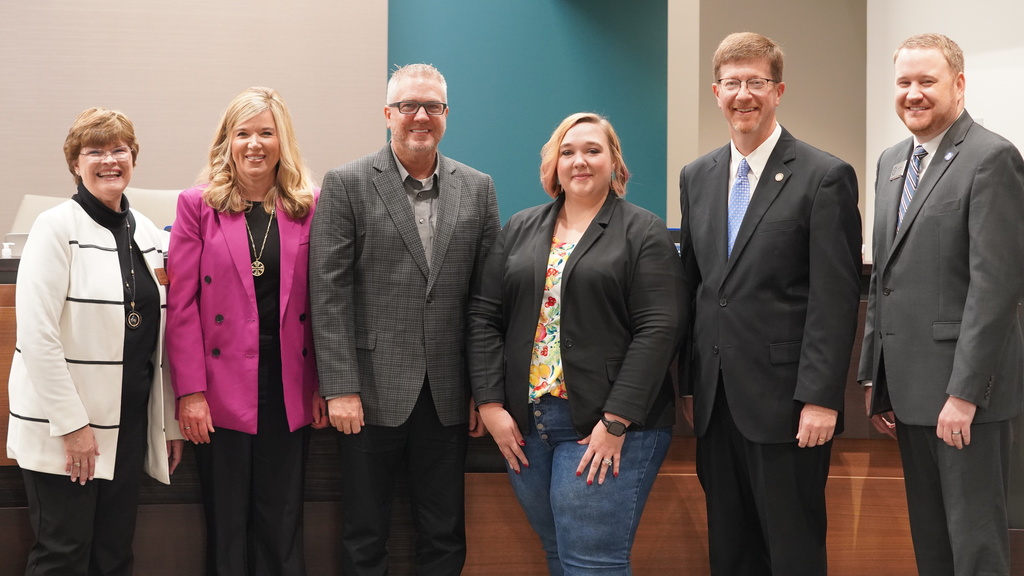 Stan Hancock and Jacob Palmer, recently elected to the Sheridan School District Board of Education, spent the day in "Boot Camp" training for new school board members. The training is provided by the Arkansas School Boards Association. Hancock and Palmer are pictured with Sheridan Superintendent Dr. Karla Neathery.

Three Sheridan School District students won medals at the state Special Olympics competition. Congratulations to the following: Mason Thompson (EEI), gold medal; Jasmine Brixey (SHS), gold medal; and Timothy Mashburn (SHS), bronze medal. #YJNation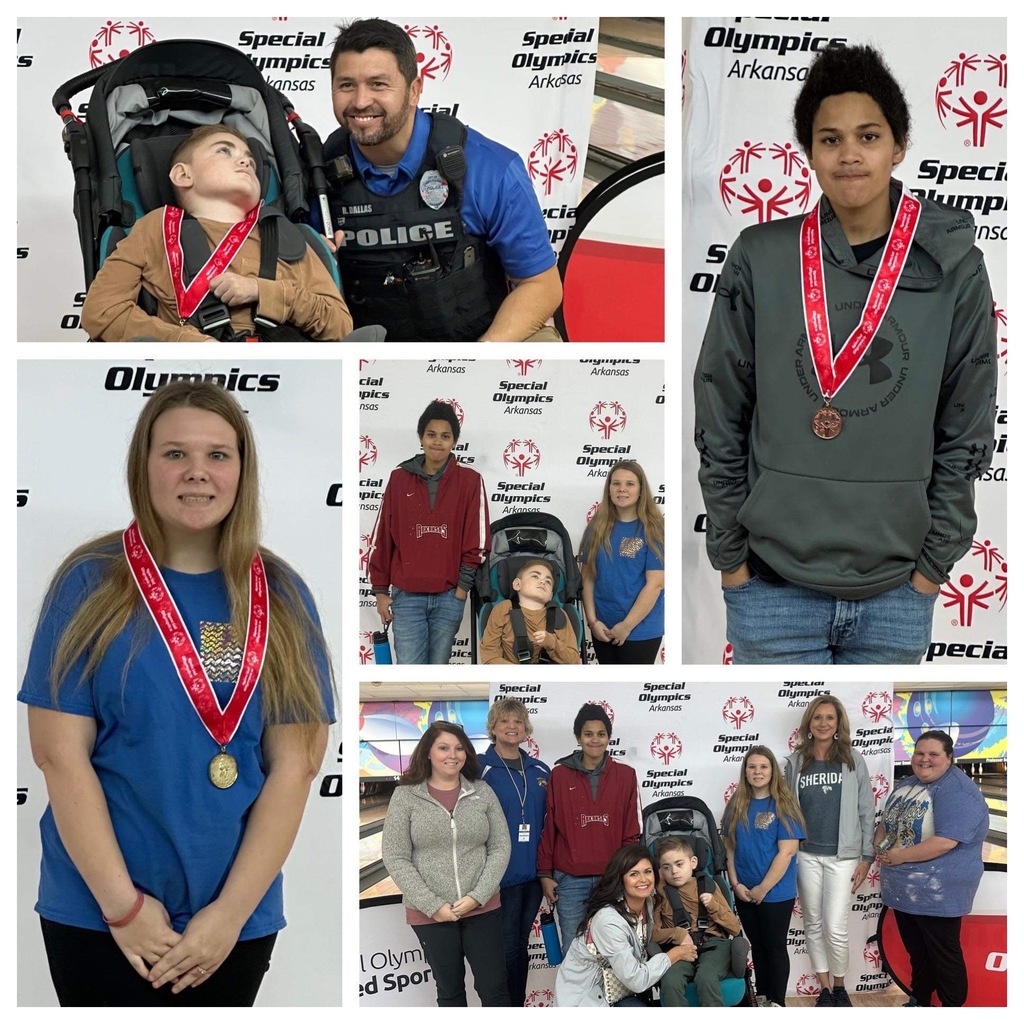 Congratulations to the Lady Yellowjackets for their big 53-31 win over Hot Springs last night! The Sheridan boys lost a close one, 68-65 in overtime to the Trojans. (Photo credit: Matt Terry) #YJNation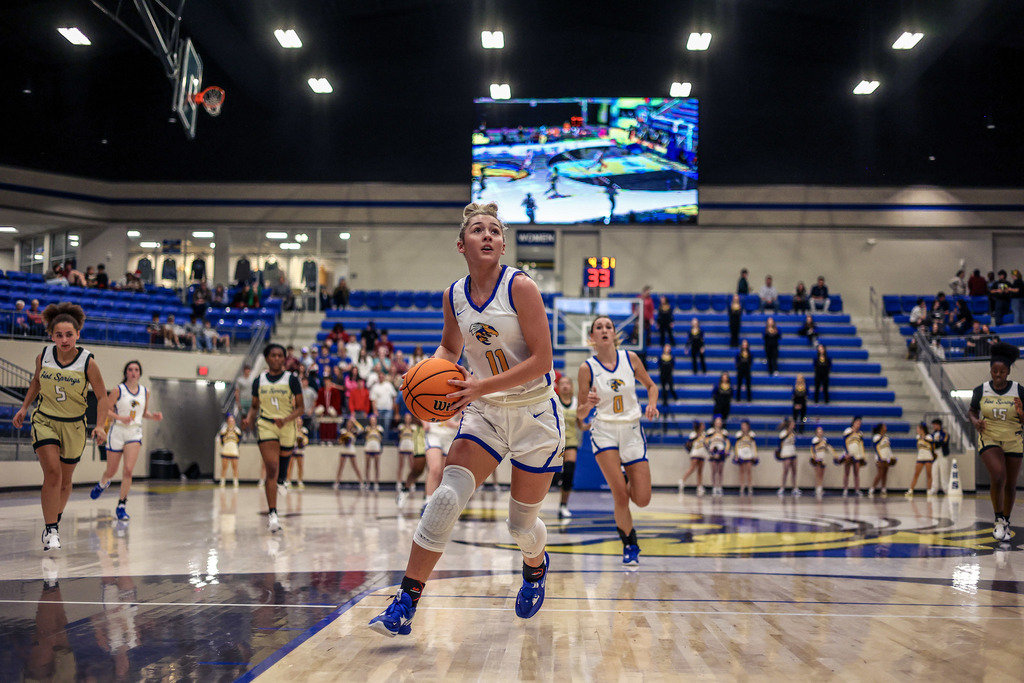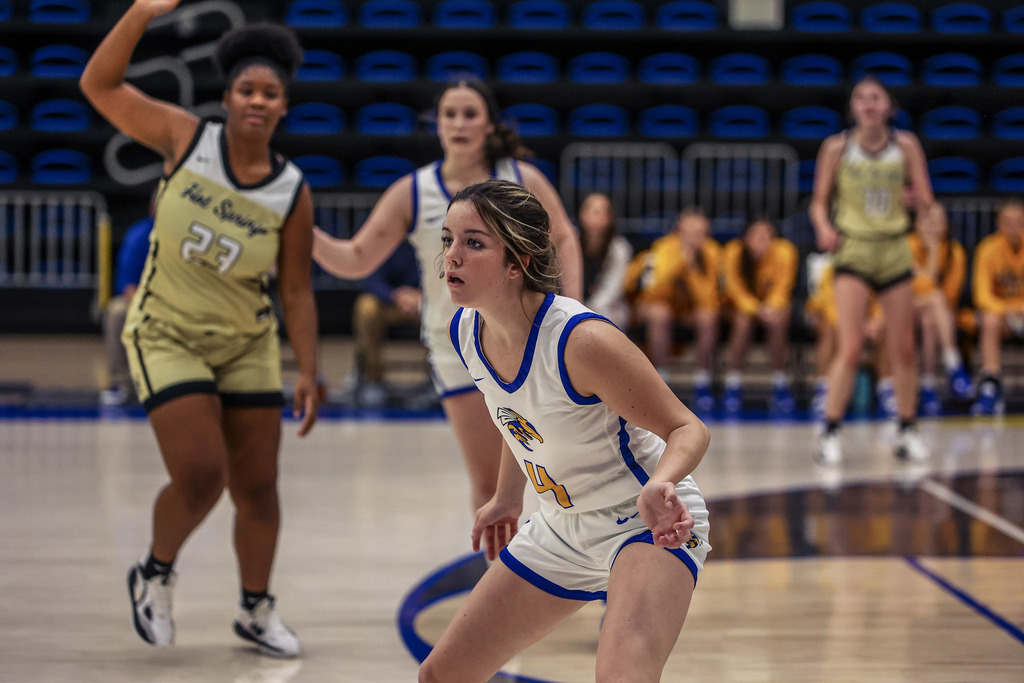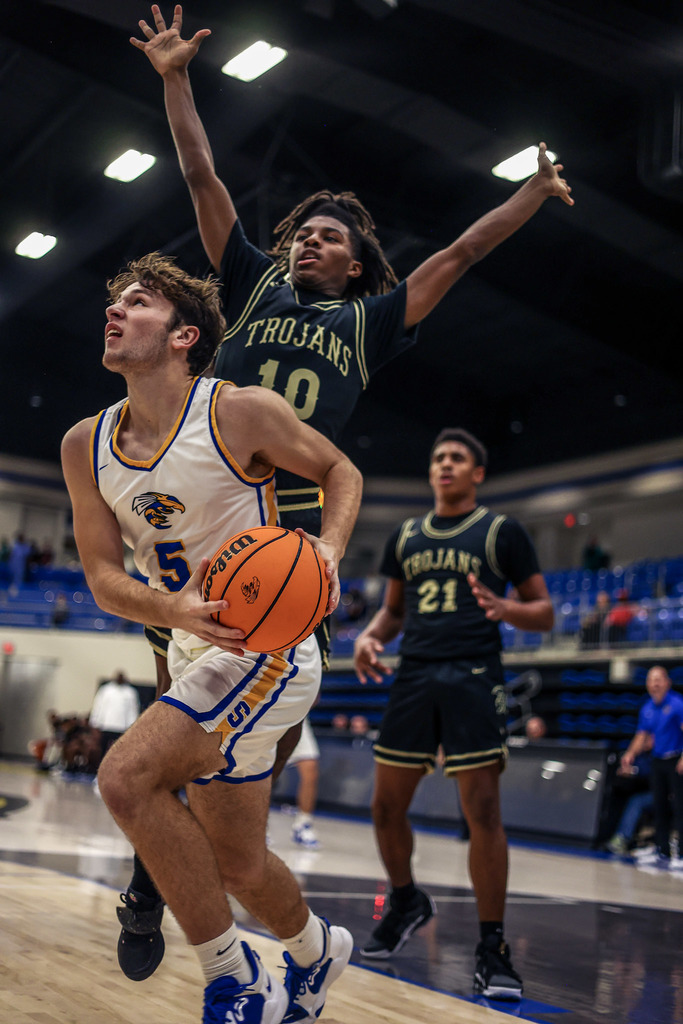 The Sheridan boys and girls basketball teams will play host to Hot Springs tonight at Yellowjacket Arena. Junior varsity boys will play at 5:00 p.m., followed by varsity girls, then varsity boys. If you can't be there, following is the livestream link:
https://youtu.be/XMvC2UCDGIQ
. Go Jackets!