Congratulations to the Sheridan Intermediate School Golden Girls team for their first place regional win in the Fall Stock Market Game. Pictured are fourth grade gifted/talented students Bella Bickford, Payten Spann and Roanee Kate Harper with Mrs. Sherri DeSoto, GT facilitator.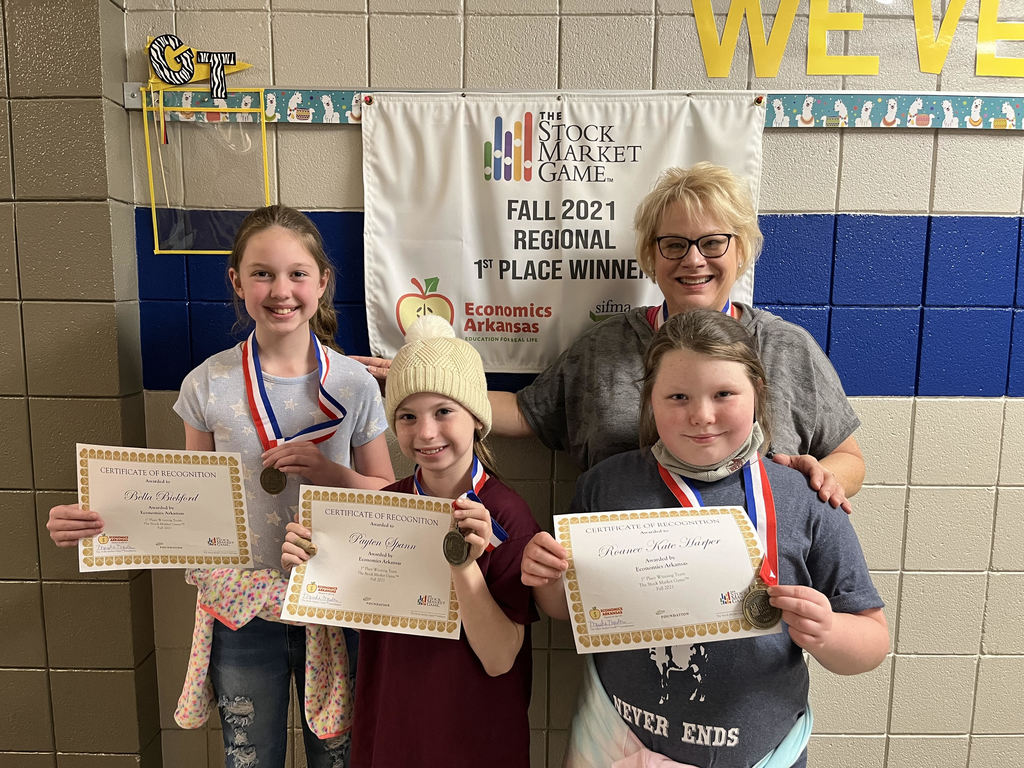 Congratulations to the following Sheridan Lady Yellowjacket volleyball players for their post-season honors: Kayden Porter, All-State; Brooklyn Rowe, All-Conference; Hannah Gilbert, All-Conference; Ruthie Reaves, All-Conference; and Natalie Griffe, All-Conference.

SSD Families: REMINDER The Sheridan School District will be closed on Sept. 6th in observance of Labor Day.


Field day at SIS was a blast!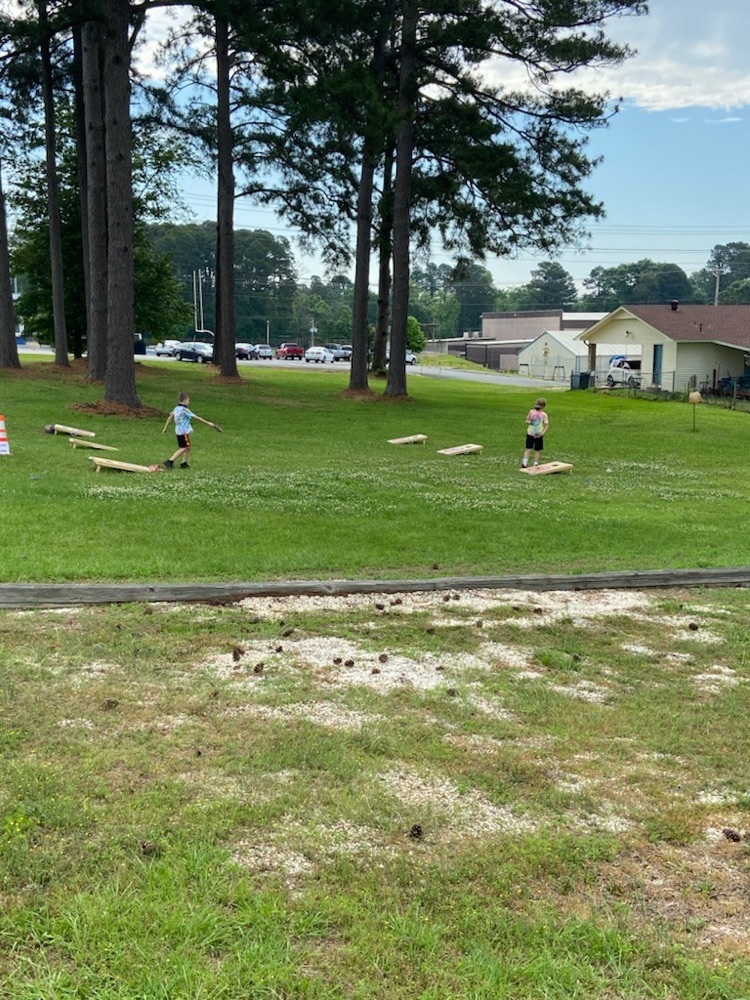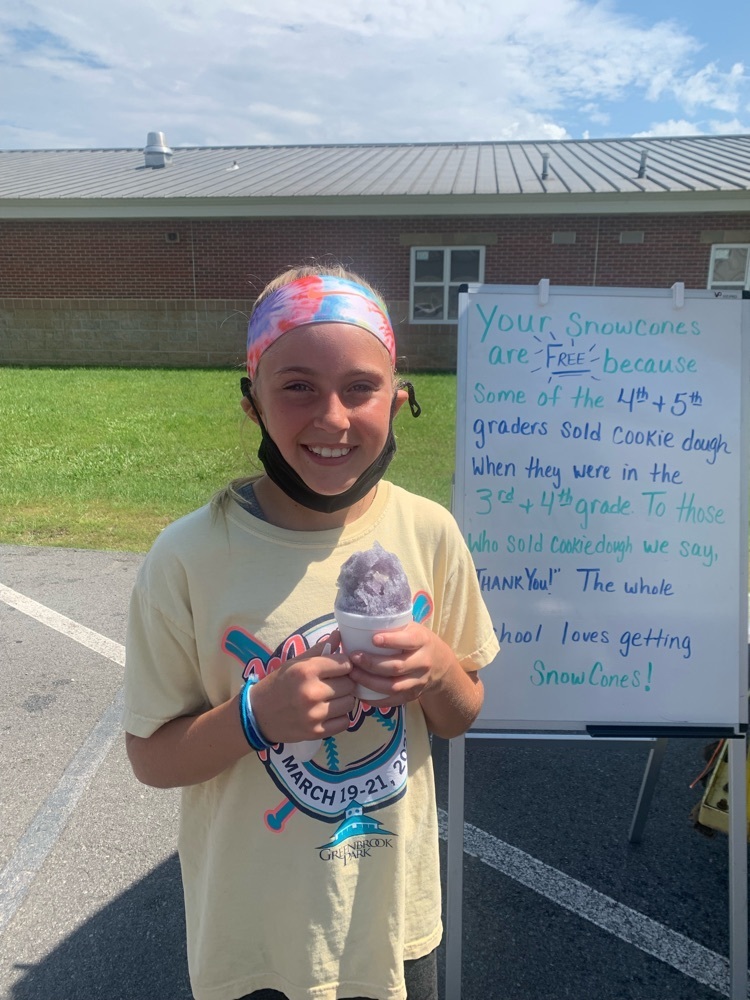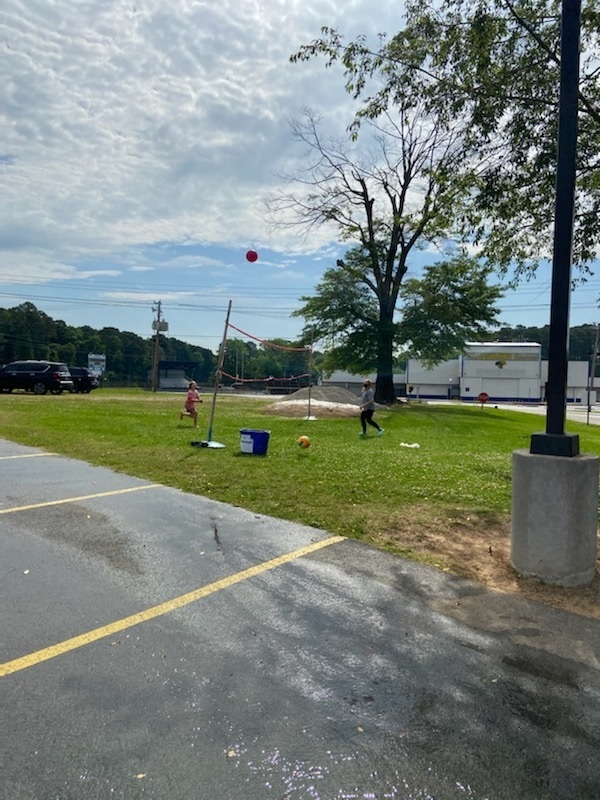 Woo Pig Sooie! Students at SIS were excited to call the Hogs today! Tusk, the Razorback mascot, showed up for a surprise visit!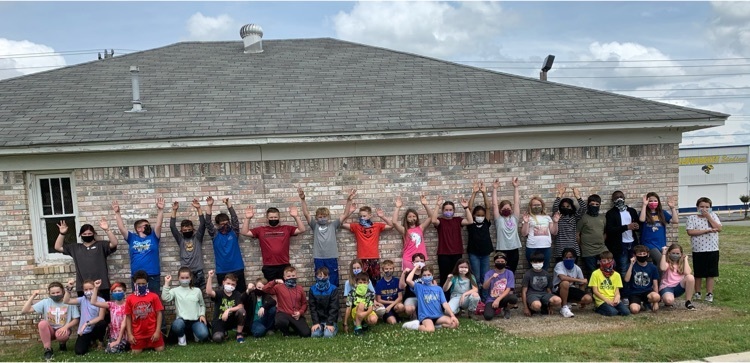 5th Grade GT students at SIS have been getting a head start on learning what it takes to open a business. They came up with their own business plans, and today they shared their plans with Jeremy Orman, who works at People's Bank and serves on our school board. Mr. Orman also talked to them about the different types of loan structures for business loans. Mr. Orman said he was very proud to see the students are learning about entrepreneurship at such a young age and that he could tell the students put a lot of time into it.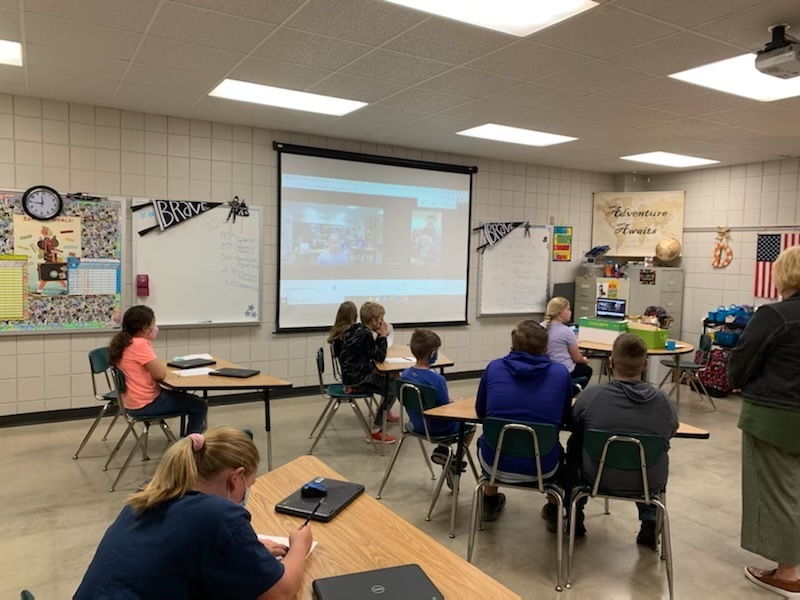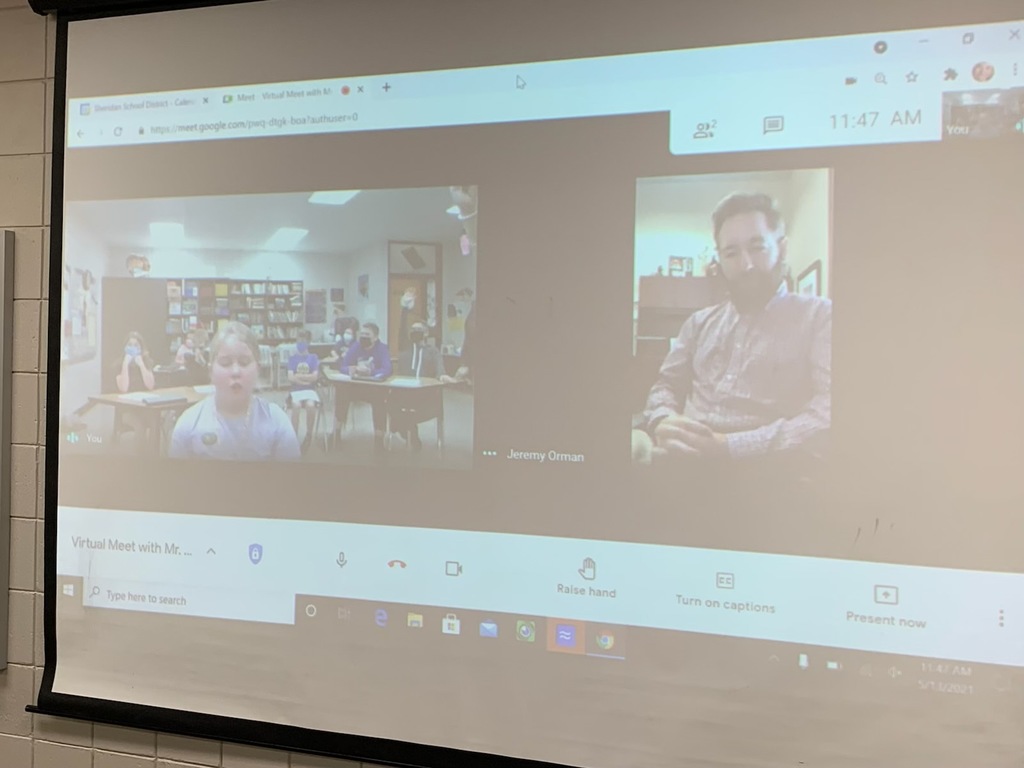 This SIS teachers and staff would like to give a huge shout out to Principal Teresa Knight and Assistant Principal Tom Cypert! They are #NachoAveragePrincipals!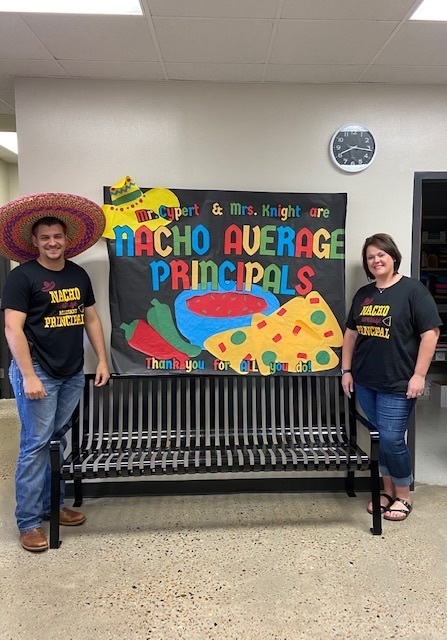 We are bucket drumming and celebrating our return to the music room!🎉🙌🏻💙💛 #sis #makeitcount #yjantion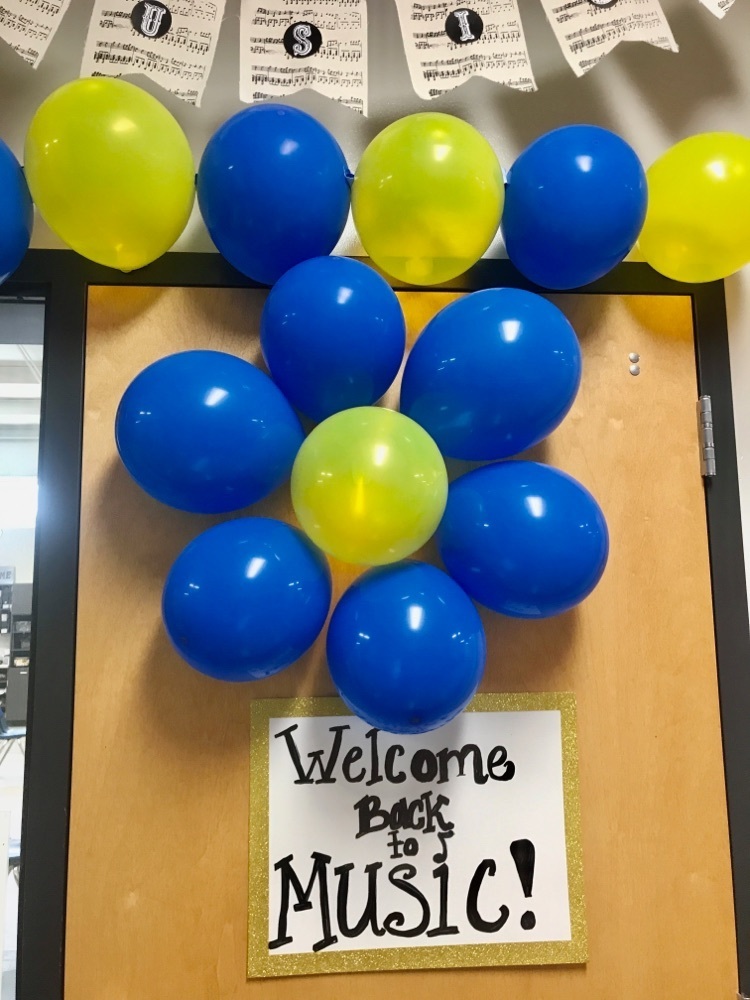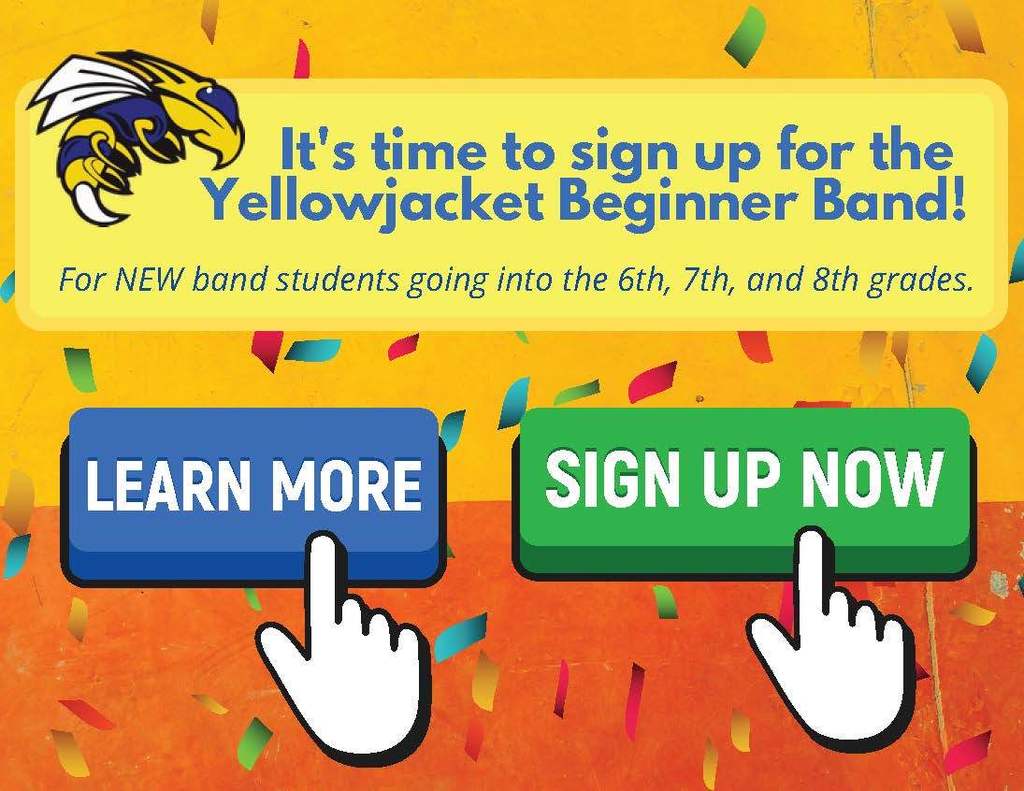 This week our local Rotary club delivered dictionaries to all third graders in our district. Rotary has provided our students with dictionaries for many years now. We are thankful to be a part of a community that is always finding ways to support our students! #yjnation #makeitcount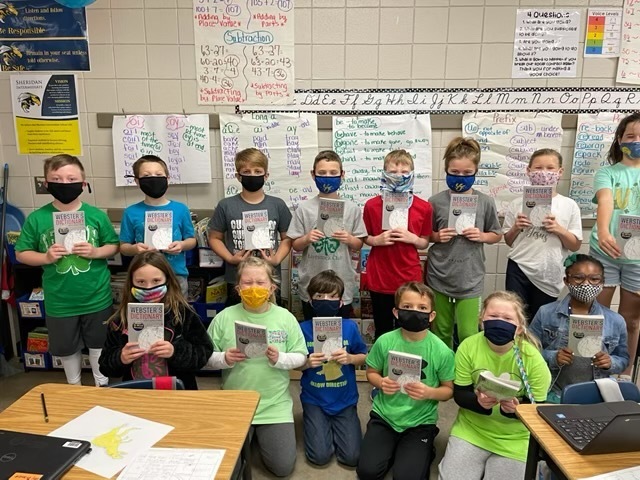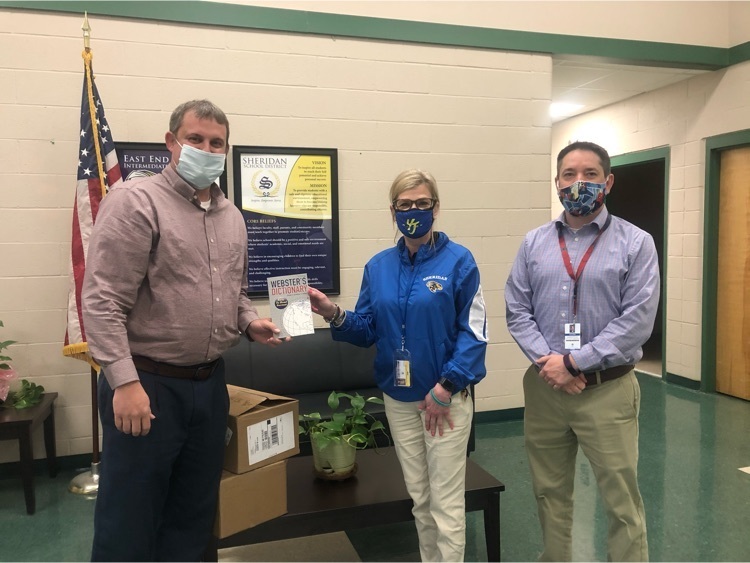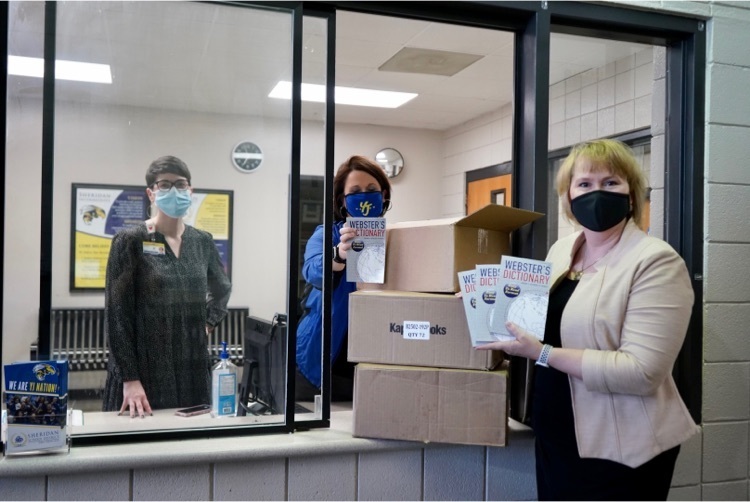 Our students get so excited when they earn tickets to pick out a book from the book vending machine! Students earn tickets when they are caught doing an act of kindness or going above and beyond in academics or behavior. #makeitcount #yjnation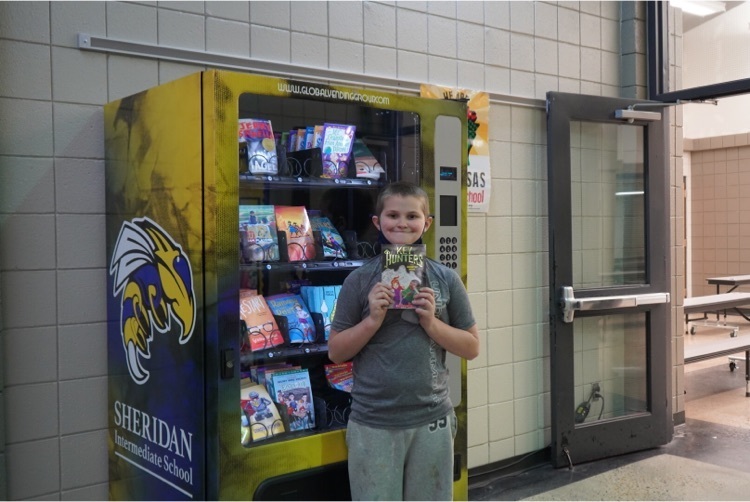 Big thanks to our Dining Services Department for making sure our students have meals to eat while we are out of school due to the inclement weather! Here they are passing out meals to students before the students went home today! #makeitcount #yjnation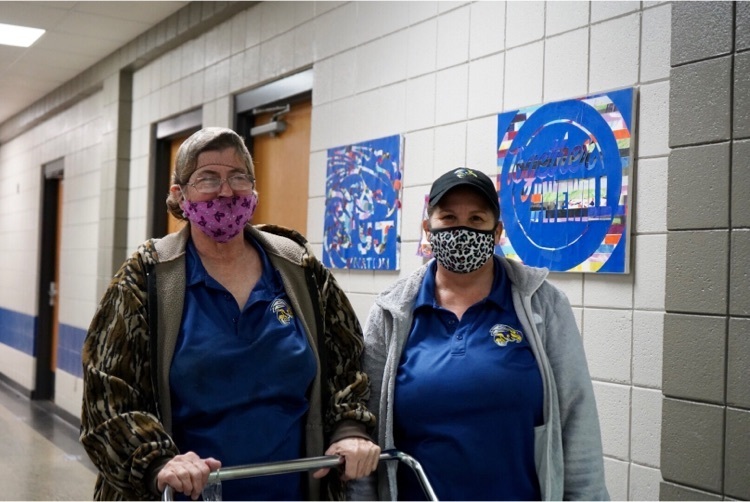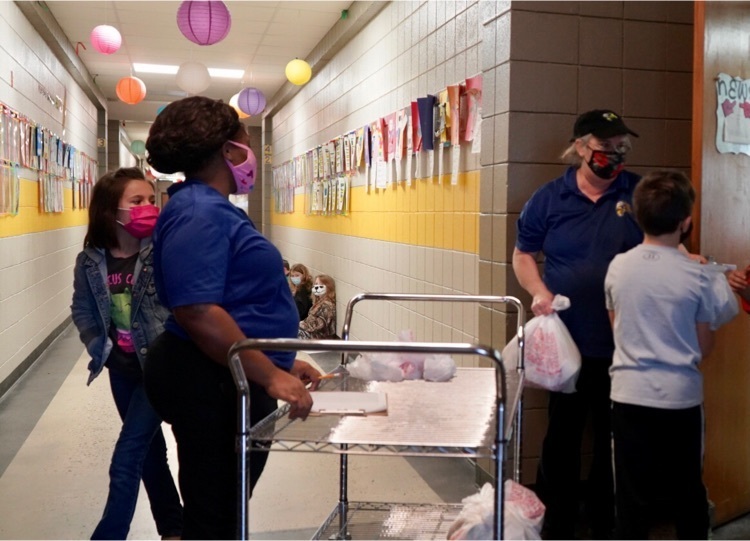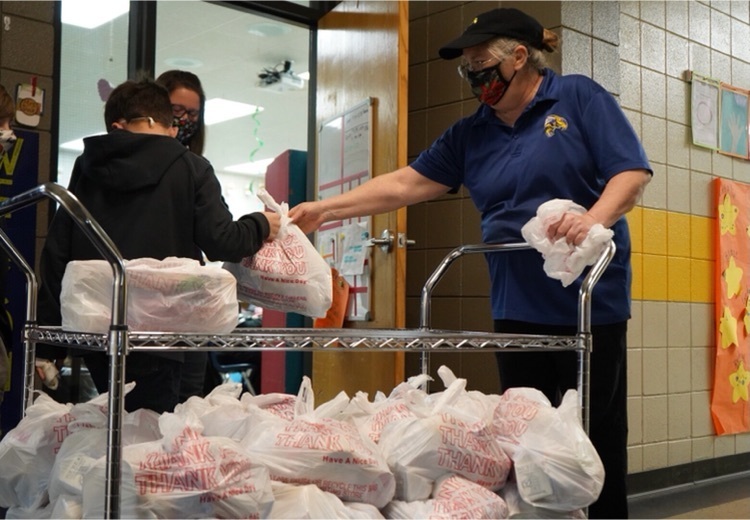 We are so proud of our Sheridan Intermediate School spellers!! They will proudly represent SIS today at the Grant County Spelling Bee! Great job!!

Sherri DeSoto and Angie Walters (GT facilitators) and Summer Williams (GT Coordinator) were recently awarded the annual Arkansas Securities Department Grant that will be used to support 5th grade GT classes' Stock Market Game endeavors. The grant, which totaled almost $900 for our schools, is intended to support investment education for Arkansas students.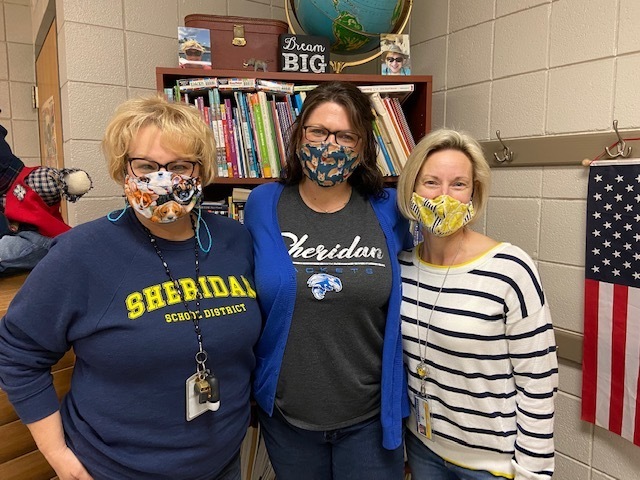 Congratulations to these AMAZING nominees for the 2021 Grant County Chamber of Commerce Elementary Teacher of the Year! Thank you for all you do for the #YJNation!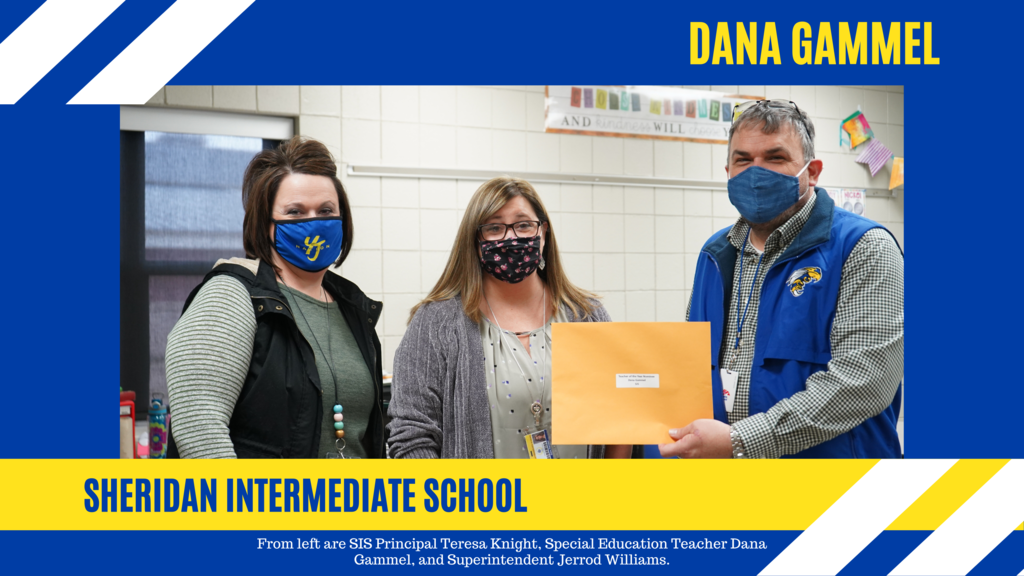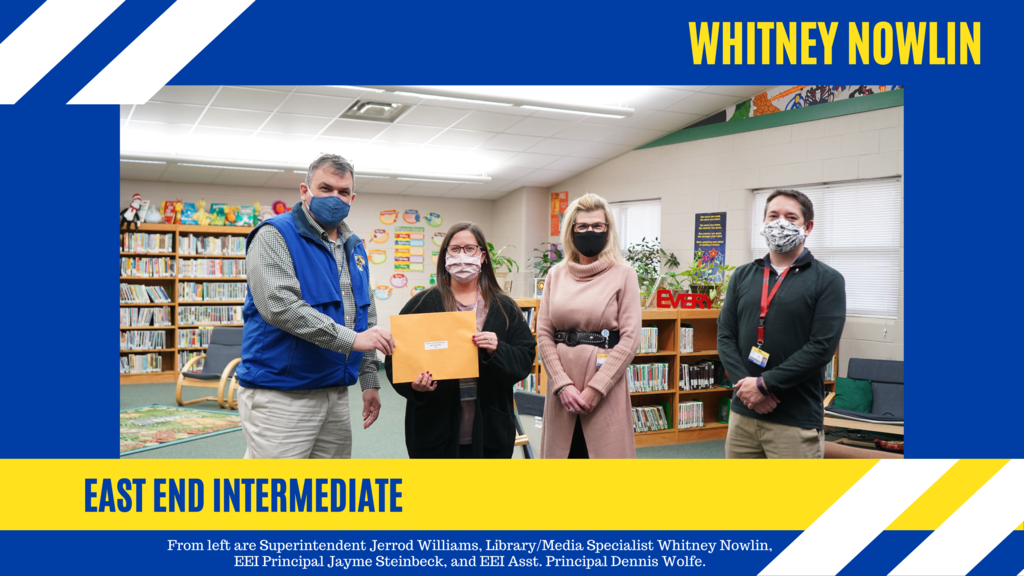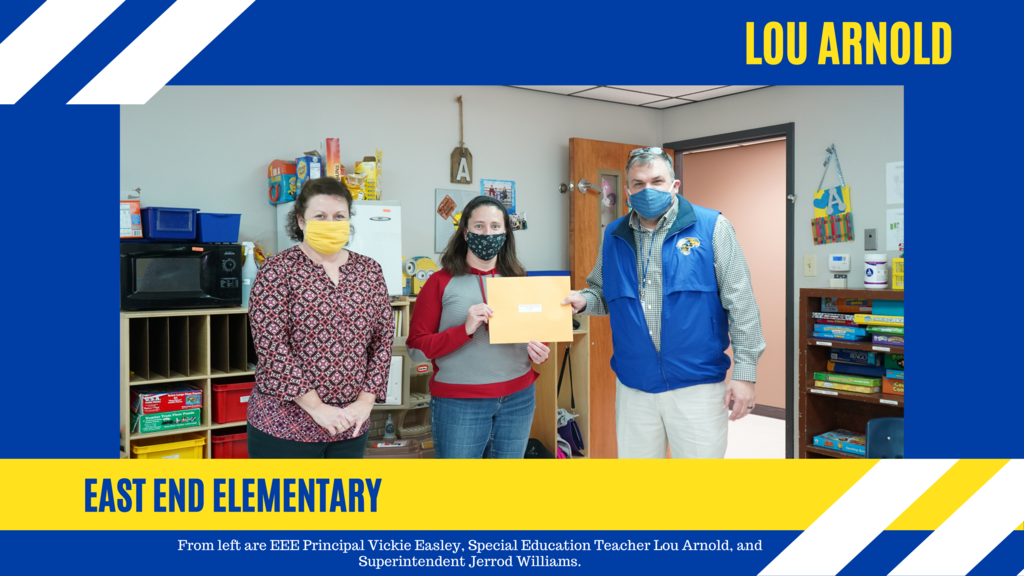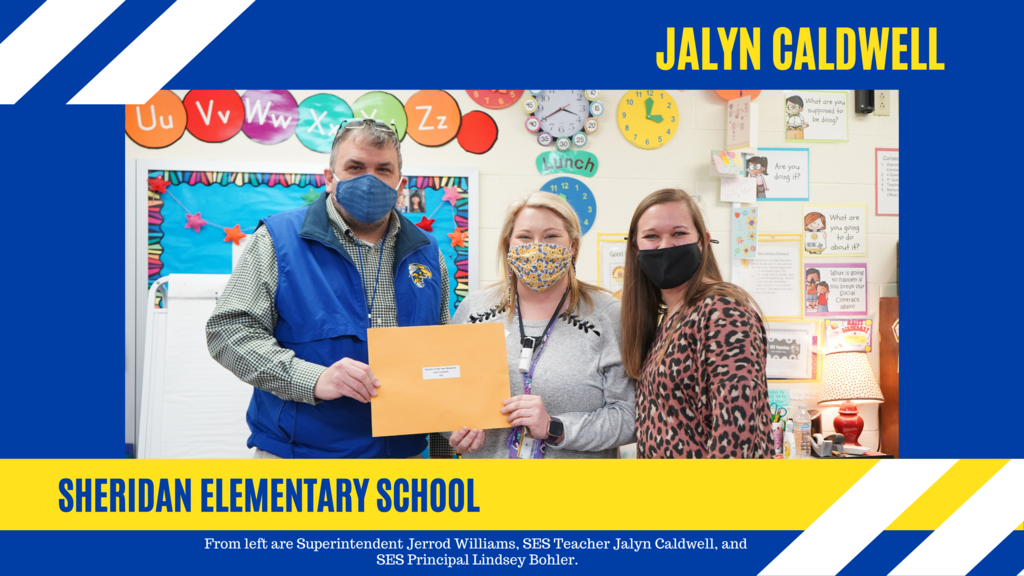 SIS Families: As part of a coordinated response to the COVID-19 Pandemic, the Arkansas Department of Education in partnership with the Office for Education Policy at the University of Arkansas has developed a Parent/Guardian Survey to gather input from families throughout the state on what is working now and what may be considered for the future in education as it relates to the pandemic. Below are links to the survey in English and Español. We encourage you to provide your feedback by completing the survey before Nov. 20. English:
https://bit.ly/36KmMEH
Español:
https://bit.ly/2IvjP2y

3rd - 5th Grade Parents: EEI and SIS will host their first round of spelling bees using a virtual test that enables all students to compete fairly. If you would like your child (blended or virtual) to participate, please register ASAP at
https://online-test.spellingbee.com
so that we can assign the correct tests and begin testing next week. Virtual students will be allowed to test at home, and blended students will test using the same format at school. Please note that the campus and county spelling bees will be held in person. More information can be found in this letter:
https://bit.ly/2H1gg3u

Veterans Day is next week! #YJNation, let's celebrate our veterans by wearing red, white, and blue on November 11! Post your pictures and words of appreciation/tributes to veterans using #YJVeteransDay!

SIS Families: Since our campus receives Title I funding from the federal government, each year we are required to share information with our families about how this funding is used. Since we are not able to have a Parent Night this fall due to COVID-19, we are sending you this information electronically. Tap on the link to view the Title I presentation.
https://bit.ly/2GBNohW