SIS Families: Order your yearbooks today.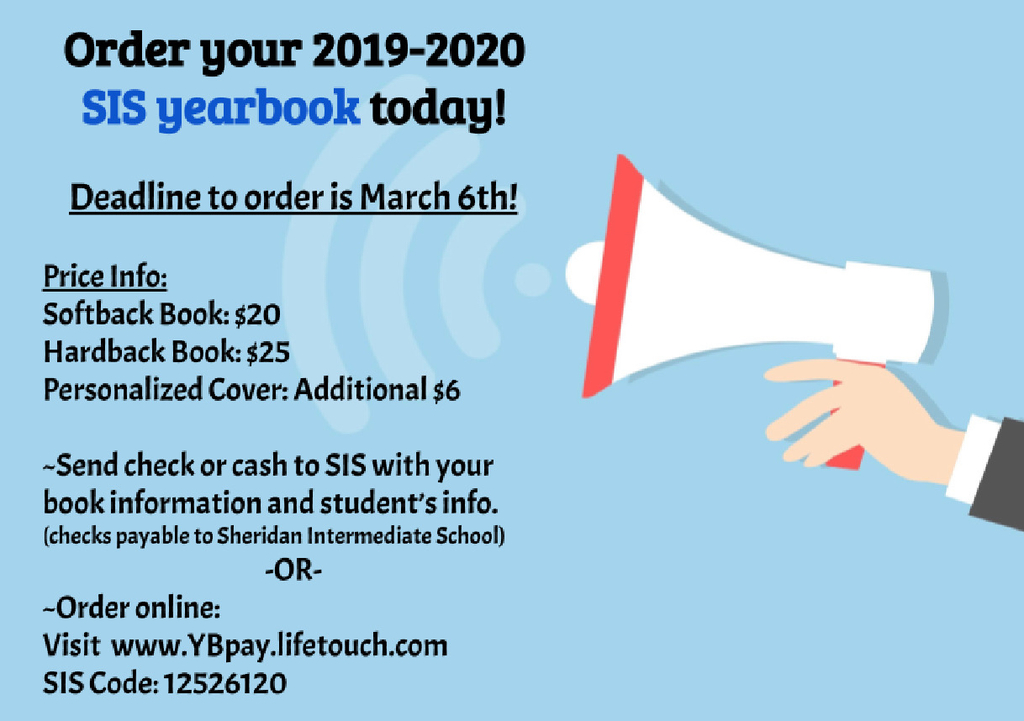 January is School Board Appreciation Month. Be sure to thank your school board members for all they do to support our students!

SIS FAMILIES: We had a very successful food drive! We helped the Grant County Food Pantry go from empty to full!! Thank you to all of our students and parents for all the donations!

High school students from Mrs. Bradow's and Mrs. Bladley's classes had a great time reading to their buddies today! Their book buddies are students in Mrs. Oliphant's 2nd grade class and Mrs. Newcomb's third grade class. The high school students have exchanged letters with the younger students throughout the semester to encourage them to read and write more often.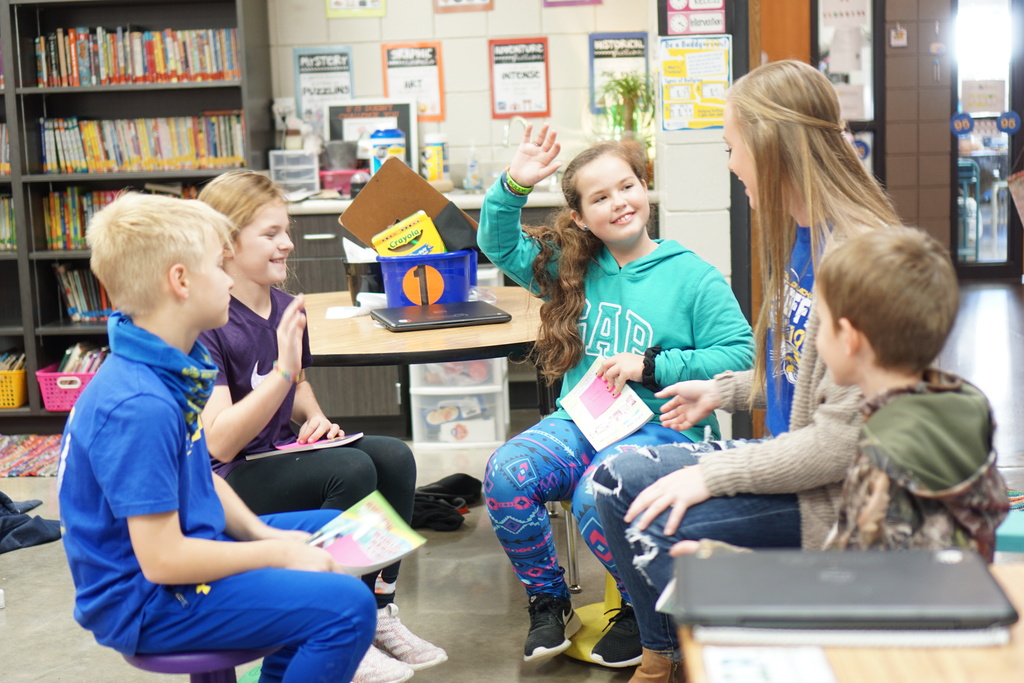 Students at SIS who are caught doing an act of kindness or going above and beyond in academics or behavior will now have the chance to earn special coins to purchase books from the school's brand new book vending machine! SIS, in partnership with SIS PTO, purchased the book vending machine to encourage reading as part of the state's reading initiative (RISE) and to reinforce the Sheridan School District's focus on the Capturing Kids' Hearts model for school culture, which encourages and facilitates the development of meaningful, productive relationships among students and staff. Olivia Vaughn (left) and William Freeman (right) are the first students to use their coins to buy books from the vending machine!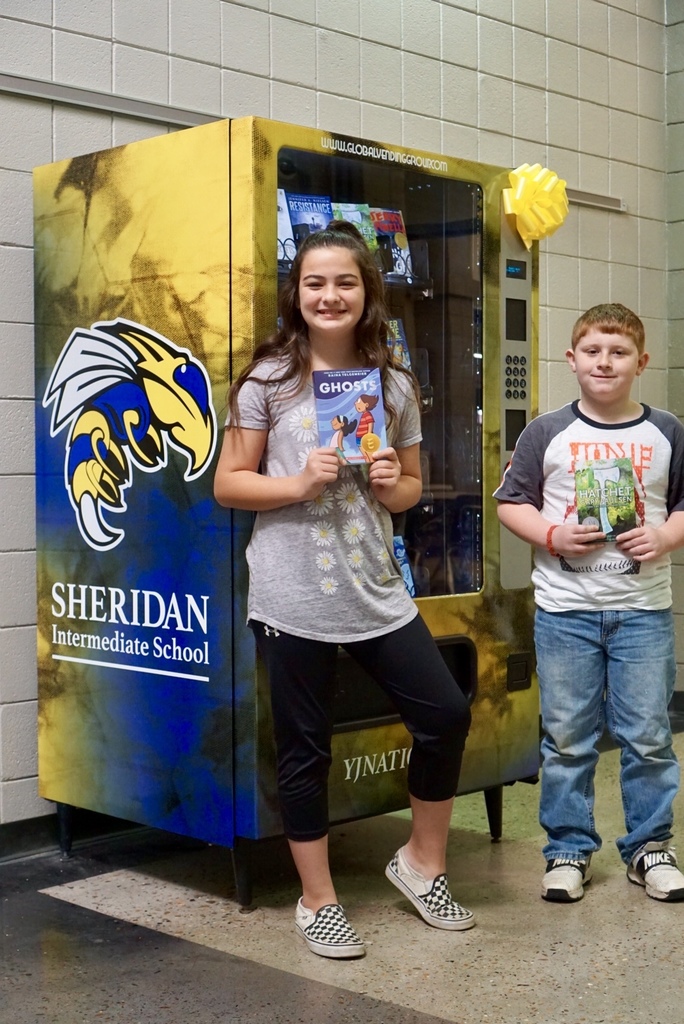 The Sheridan School District will host a Substitute Teacher Training Seminar on Friday, Nov. 1, from 9 AM to 12 PM, at Sheridan High School, 700 West Vine Street in Sheridan. Please park in the parking lot in front of the Yellowjacket Arena and enter through the arena doors. We will be there to greet you at the door. Applicants must: 1. Be at least 21 years of age. 2. Have a high school diploma (minimum). 3. Pass FBI background check. (Please call for instructions.) Bring Driver's License, Social Security Card, Proof of High School Diploma or College Transcript. For more info, call 1-800-641-0140 or visit ESS.Jobs.


Ninja Turtles made an appearance in SIS 5th grade mask-making this week!


SSD Families: REMINDER Parent-Teacher Conferences will be held on Feb. 11 for Grades 7-12 and Feb. 18 for PreK-6th, from 2:00-7:30 PM. School will be dismissed at 1:30 PM on BOTH days for ALL campuses.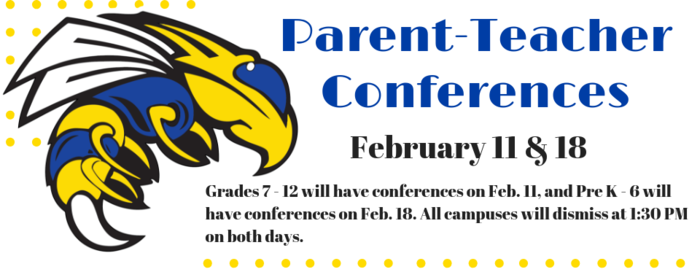 SSD Families: Red Street, south of Skyline, is closed to southbound thru traffic today for repairs. Red Street, north of Vine, is closed to northbound thru traffic. Use alternate route. SHS field house parking will only be able to turn left (south) out of parking lot. SHS students parked on Home side of lot should use Doc Irwin exit only. SIS car line parents will only be able to exit parking lot during afternoon pick up by turning north onto Red (no right turns).


SIS Parents: It's October and that means pumpkins are everywhere! Let's take this harvest theme and bring it into our school for some reading fun! Check out the flyer for more info:
https://bit.ly/2RWG955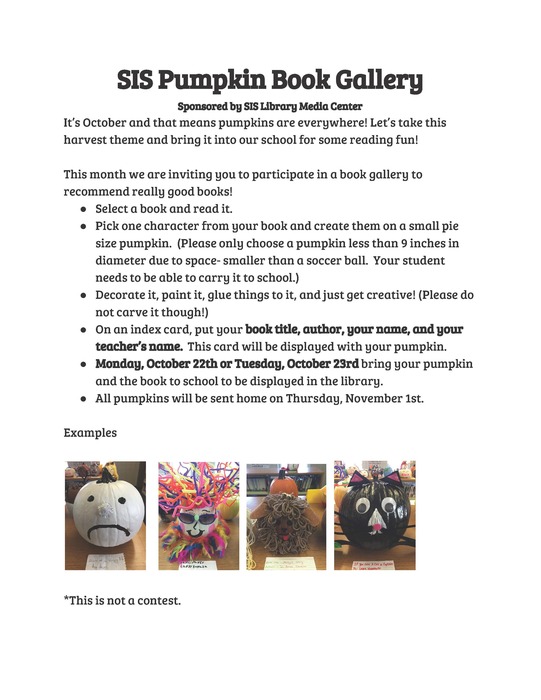 SES/SIS Families: These Hallway Heroes fliers will be going home soon! Click on the link for a printable version:
http://bit.ly/2w46ogB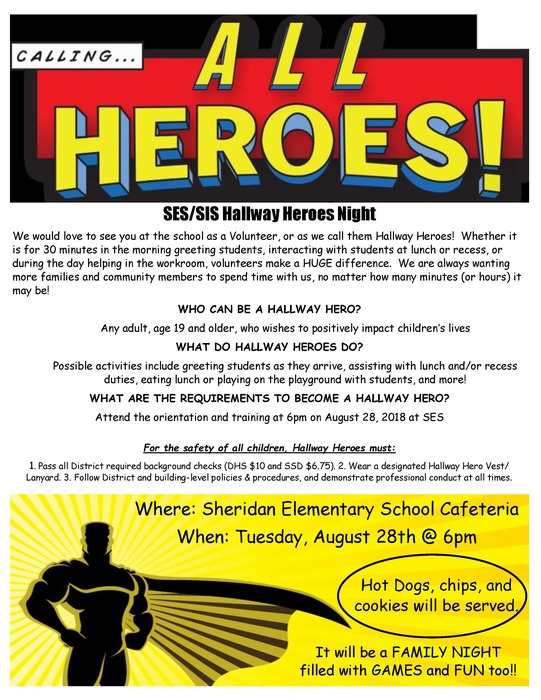 We had a great first day! #backtoschool218 #WeWill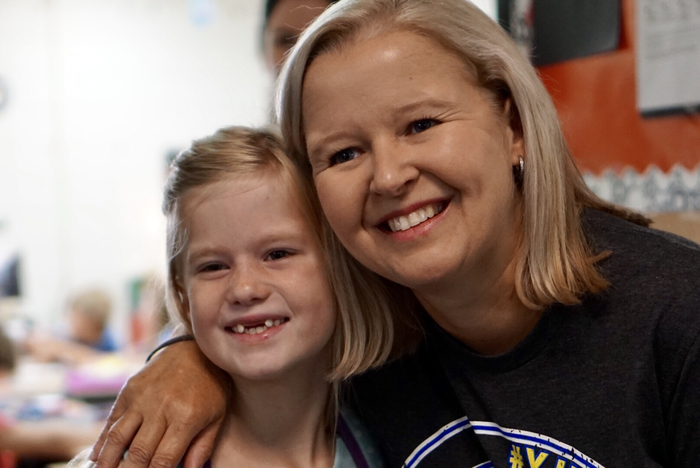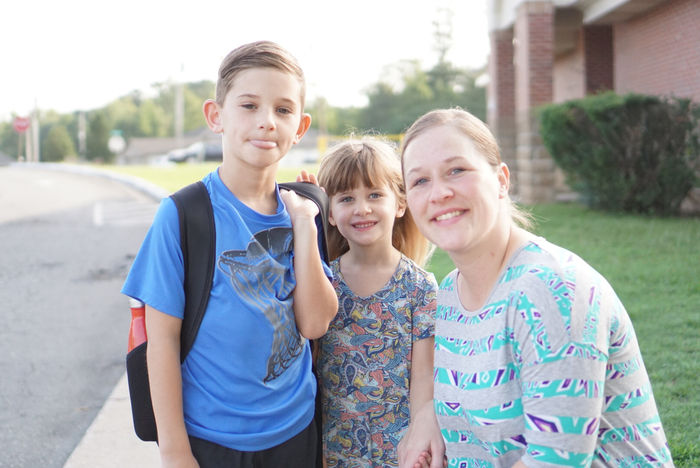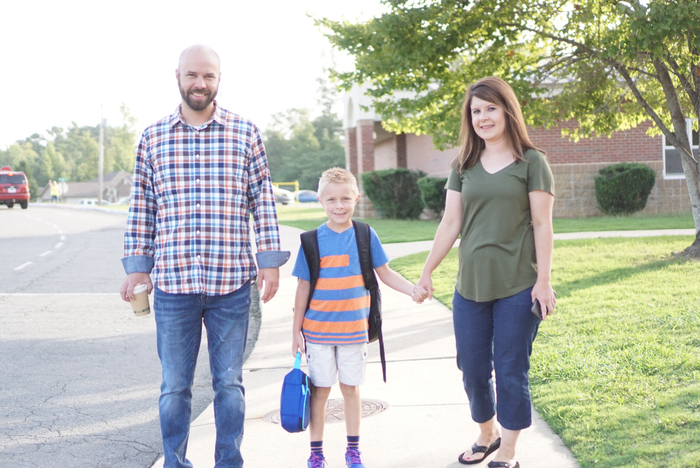 Grant County Veterans Service Officer Nelson Meers, who designed B-17 Memorial Park, recognized these seven SIS students for their essays about what they learned at a field trip to the park. Congratulations to Miranda Worthen who got 1st place and won a Chromebook 3! Mr. Nelson will read the essays at the special Memorial Day Program on Monday at 11 A.M. at the park. Everyone is invited! Thank you Mr. Nelson for sharing your passion and stories with our students! You truly made a lasting impact! In the group photo are the essay winners with Mr. Meers. From left are Fallyn Mangrum, Carisa Abeyta, Presley Bethea, Thatcher Allen, Miranda Worthen (1st place), Alvin Stephens and Grace Lane.


Haleigh Lawson, Sydney Miller, and Rylie Webb won first place in the Economics Arkansas Stock Market Game for the Elementary Division! Congratulations! Big thanks to their teacher, Sherri DeSoto, for leading them through this experience!

SIS GT celebrates publishing an Arkansas Travel Book with Scholastic!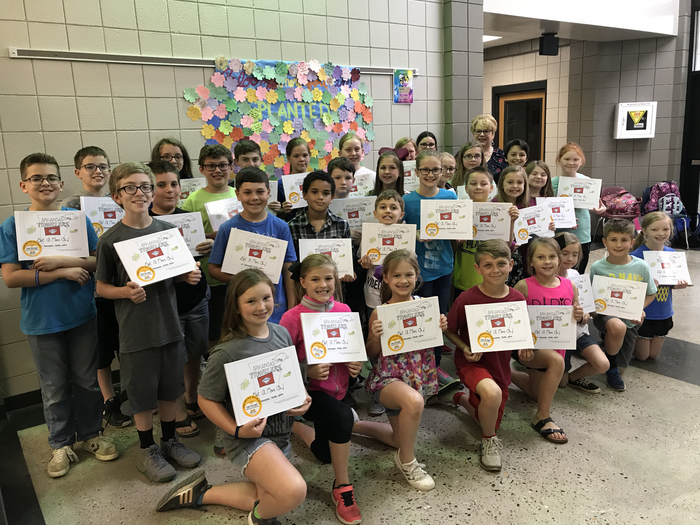 May is a busy month for Sheridan Intermediate School. Check out the calendar here:
http://5il.co/3gx1