Fun times with no electricity this morning at EEE and EEI! No power, no problem. Our students didn't let that keep them from learning.

SSD Alert: Due to storms in Saline Co. area, power is out at EEE & EEI; estimated to be restored by 11:30; staff & students are all okay; school is in session; lunch is being served; rest room facilities working thru emergency generator. 

Our students had a great time performing at Timberfest. We are so proud of them. Thanks to all the friends and family who came out to support these students!

Direct links to the RFQs for Architect and Construction Management can be found on the Main Menu. Click on Explore SSD for the Main Menu.

Reminder: Homecoming is Tomorrow (9/30)! Parade @ 2:00 PM; Pregame Ceremony @ 6:30 PM; Game @ 7 PM #BeUnstoppable #YJNation

Reminder: No school tomorrow (9/23).

Join us for great music by our AWARD-WINNING BAND Sept. 27 @ our Yellowjacket Stadium! Admissions is FREE. #YJNation

Reminder: Parent/Teacher Conferences are today (9/19) and Thursday (9/22).

It was a pleasure to honor Jim Mayfield tonight for being the voice of Sheridan Football for over 40 years!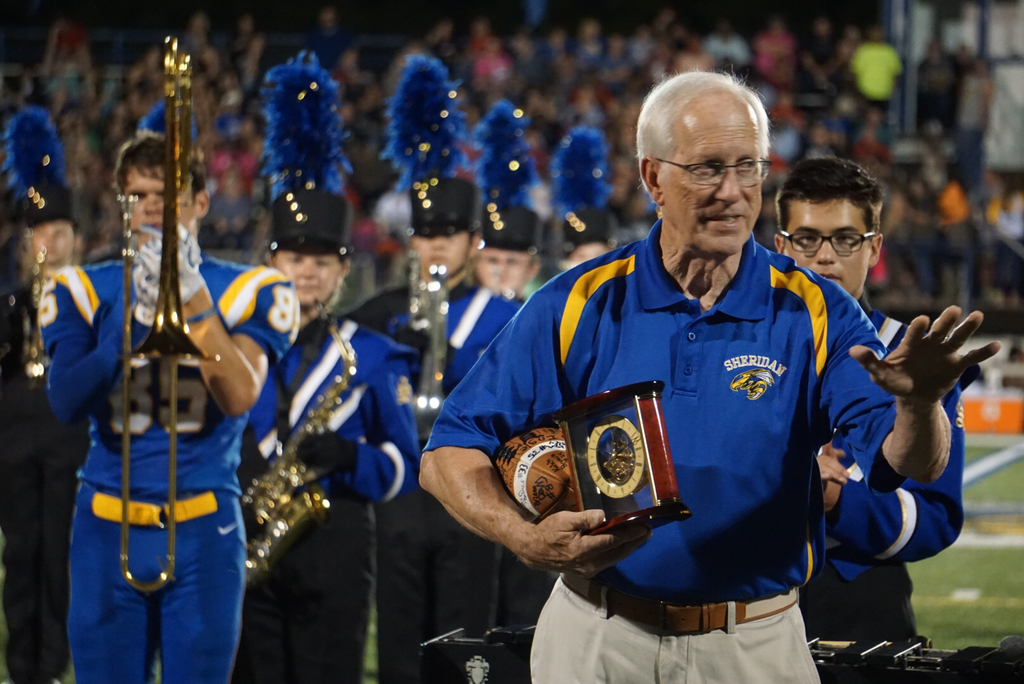 Reminder: KATV News Daybreak Pep Rally tomorrow, Sept. 16, 6 AM - 7 AM

Thank you Beverly Wells, for 20 years of dedicated service to the patrons and students of the Sheridan School District as a member of our school board. Thank you for always putting students first!

Please join us for @KATVNews Daybreak Pep Rally on Sept. 16, 6 AM - 7 AM! #YJNation #BeUnstoppable

SES Principal Bohler working with Ms. Williams' kindergarten class today!

SSD is currently accepting applications for maintenance, custodian & more. Apply here:
http://bit.ly/2bResWY

SSD welcomes 2016 Arkansas Teacher of the Year Meghan Ables to campus today! @ables_meghan

Thanks to ACE and COTO, SHS will soon have a Career Coach! COTO has posted this opening on their website:
http://bit.ly/2bIjd3E
Please share

Reminder: YellowJackets vs McCrory at the Hooten's game tomorrow (8/30) at 7:30 pm at UAPB. Go #YJNation! #beunstoppable

Instructional Technology Specialist Kim Scarbrough giving after-school tutorials on Google Classroom

@HootensARFBall, AR Blue Cross Blue Shield and SHS are packing 10k boxes of food for local food pantries in our community!