EEM - On Monday, September 20, 2021 EEM will host Parent/Teacher Conferences. Parents are asked to attend during their scheduled time, based on the student's last name: A-I 2:00-3:45, J-R 4:00-5:45, S-Z 6:00-7:45. See flyer for more info.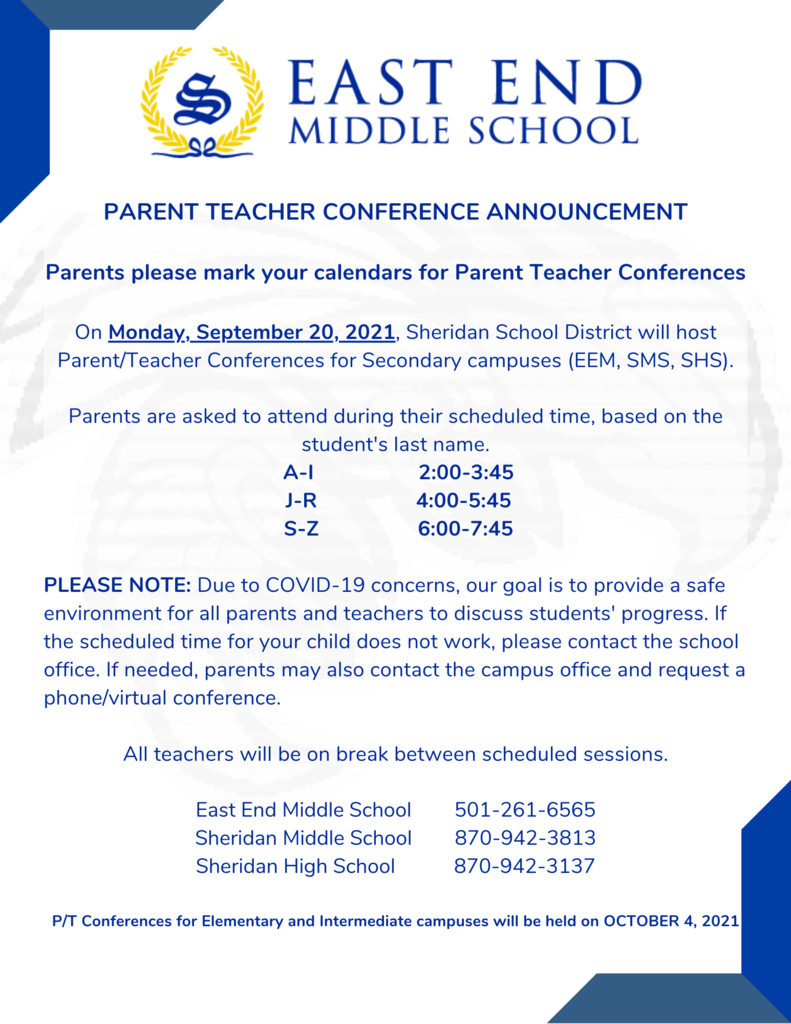 SSD Families: REMINDER The Sheridan School District will be closed on Sept. 6th in observance of Labor Day.

EEM - Happy birthday to the special lady who runs this school. We love you Angie!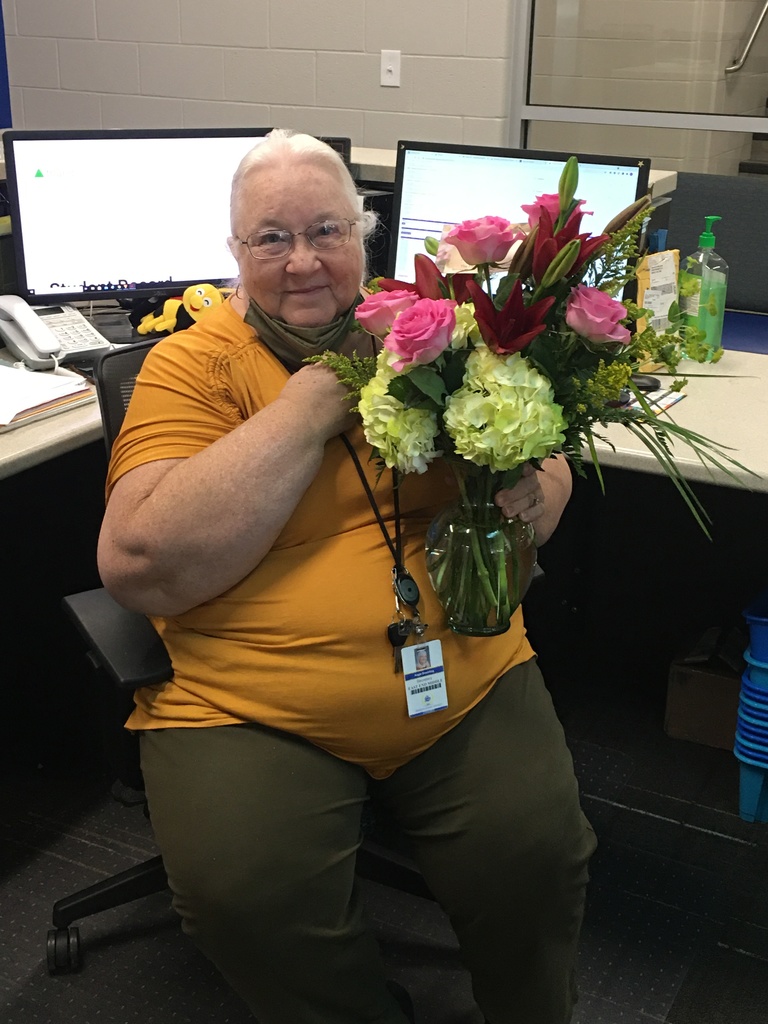 EEM - We will be offering free tutoring starting Monday, August 30, 2021, from 3:10 - 4 p.m. See flyer for more info.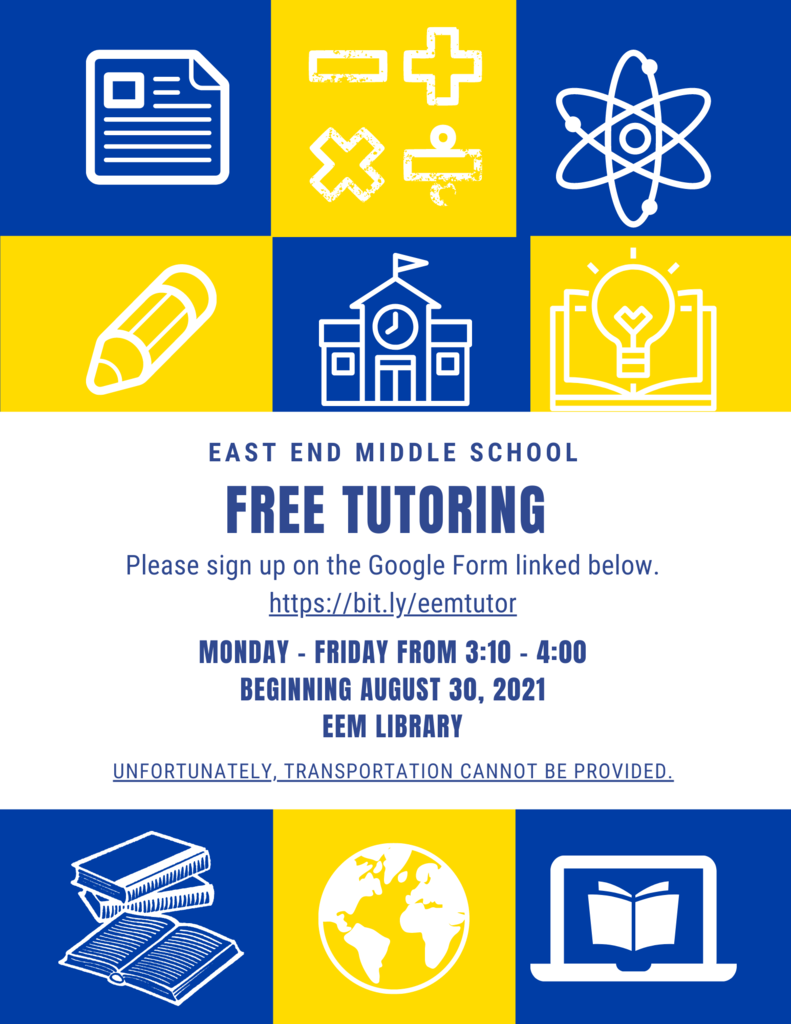 We look forward to seeing you at our annual Open House! It will be held at the EEM campus on the evening of August 9, from 5:30 - 7:30. There will be a New Student Orientation, from 5:30 - 6:00, for our 6th grade families and new students to the district. Student schedules will be mailed on July 30. If you do not receive a schedule please let us know at the Open House and one will be provided to you. Thank you!

EEM - Last week, S'Mores Learning Camp was a blast as we celebrated with an "Independence Week" theme. During lunch, even the teachers got in on the fun in a friendly game of four square! We are excited to continue S'more Learning the week of July 26th.

EEM - Last week, students thought the popsicle bridge challenge was impossible. The goal was to build a bridge to hold at least 20 pounds, with up to 200 popsicle sticks and glue. Four of the seven bridges built held 74 pounds. AMAZING work that surpassed our expectations!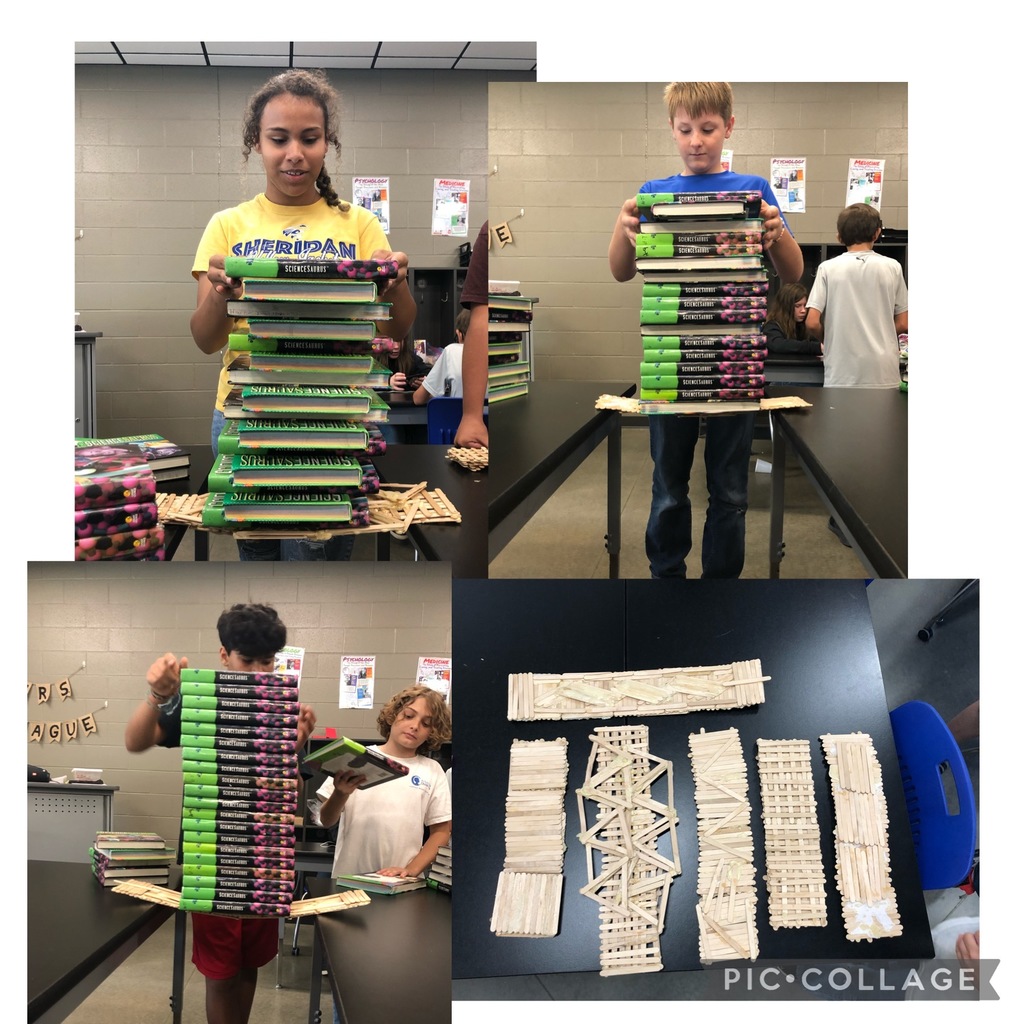 EEM - The Supreme Court held a mock trial at EEM! Students observed as justices, provided testimony, and argued their own opinions on a fictional case focusing on civil liberties as designated in the US Constitution! They said being on the Supreme Court is hard work!!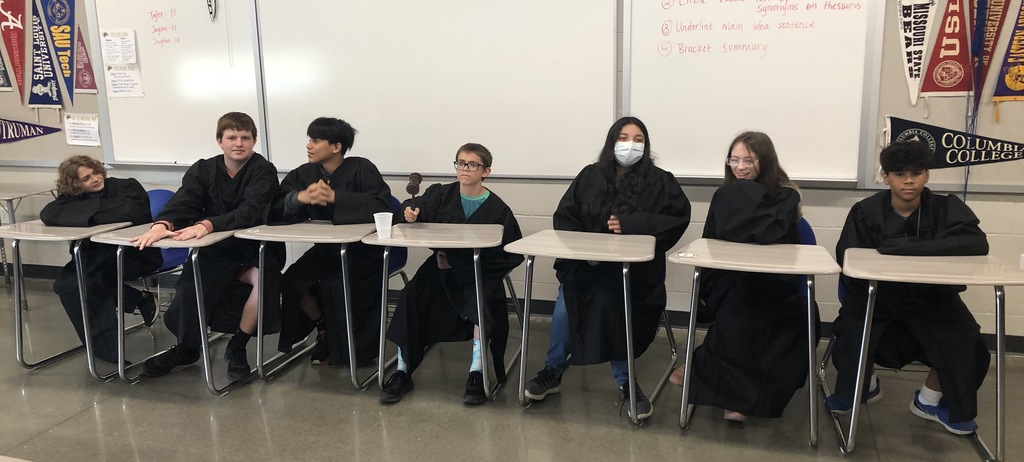 EEM - Is that Mrs. Lewis or Uncle Sam? Yesterday, students had fun learning from Uncle Sam as a part of Independence Week at EEM Smore's Learning Camp!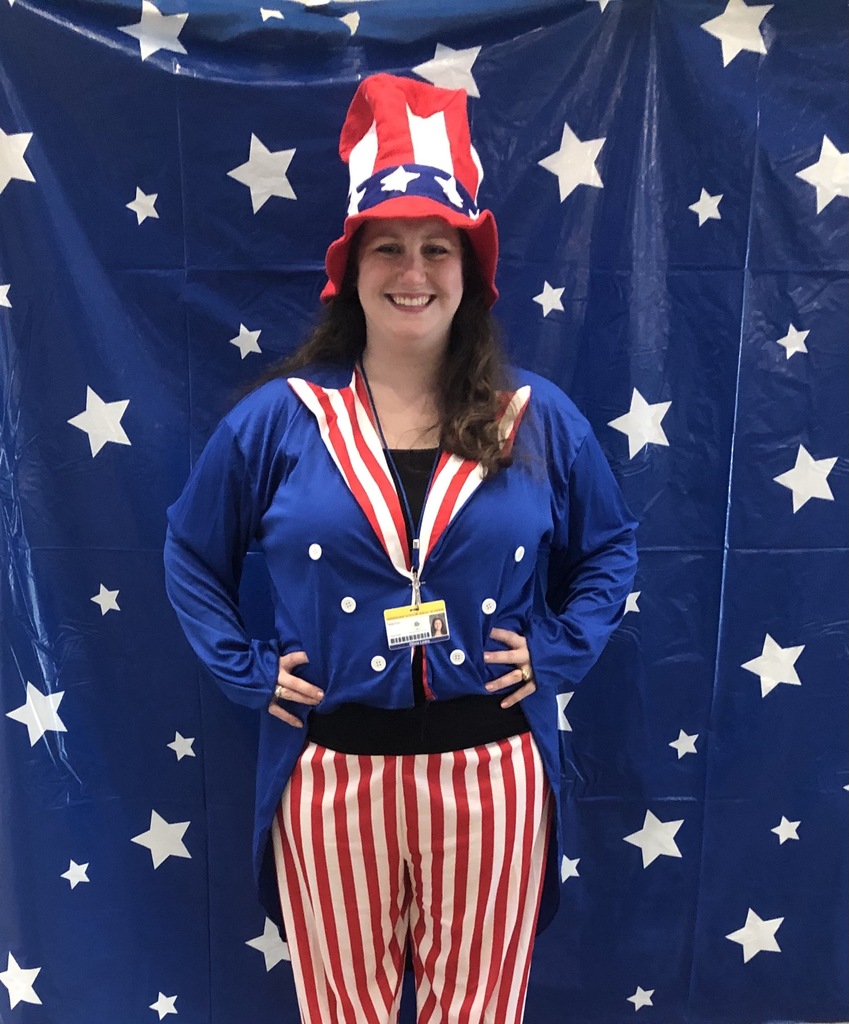 Last week S'Mores learners competed to build the tallest tower that could hold the most weight with only 50 index cards and a meter of masking tape. The tallest tower (constructed by Rogue Brangan, Emily Young, and Rebecca Solano) came in at 31 cm holding 1,100 g. The strongest tower (constructed by Bretallica Leach [not pictured], Cooper Barnes, and Noah Atwood) came in at 23 cm holding 10,828.6 g. Way to go!

EEM - S'Mores learners applied their knowledge of ecosystems and economics to fish in the "commons" competing against other groups to "catch" the most fish. They then calculated their credits, debits, and overall balance for each year, then graphed their data. The goal was to earn the most money without wiping out their fish populations. Congratulations to our winners: Emily Young (left), Rebecca Solano (middle), and Rogue Brangan (right)!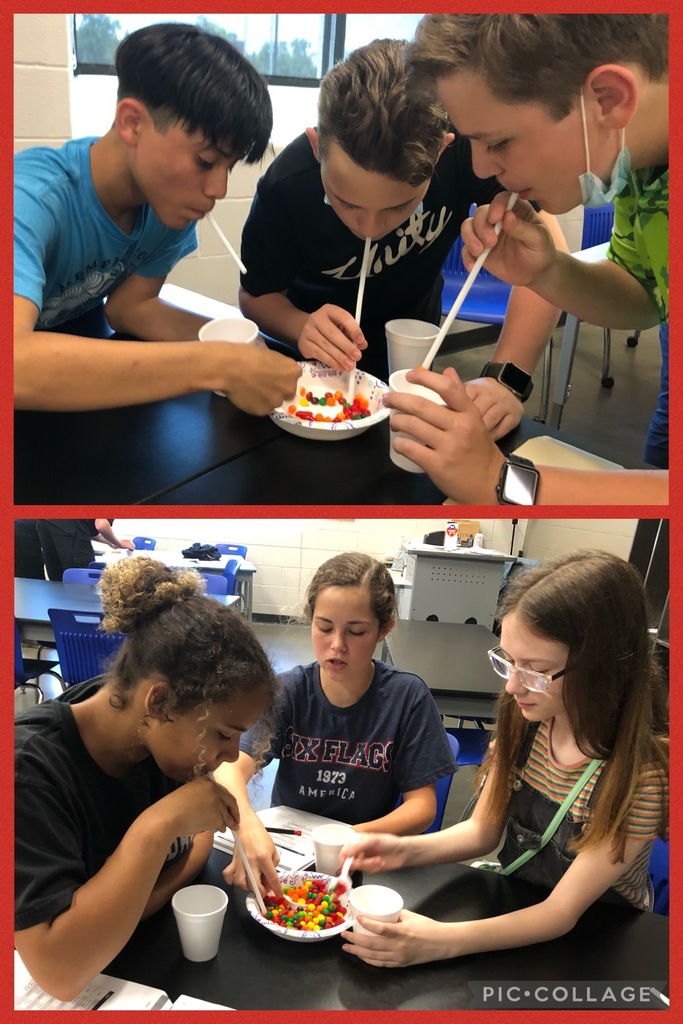 SSD Parents of Athletes (Grades 7-12): DragonFly has requested that no current/updated physicals be uploaded to their site until end of year data rollover is completed. We will notify you as soon as they are ready to accept updated physicals. Upcoming 7th Grade Football: Students going into 7th grade next year who are interested in playing football, please contact your school office to sign up. SMS and EEM have 7th Grade Football Packets in the office that include information about summer practices, physicals, etc.

Learning and having fun at S'more Learning Camp at EEM!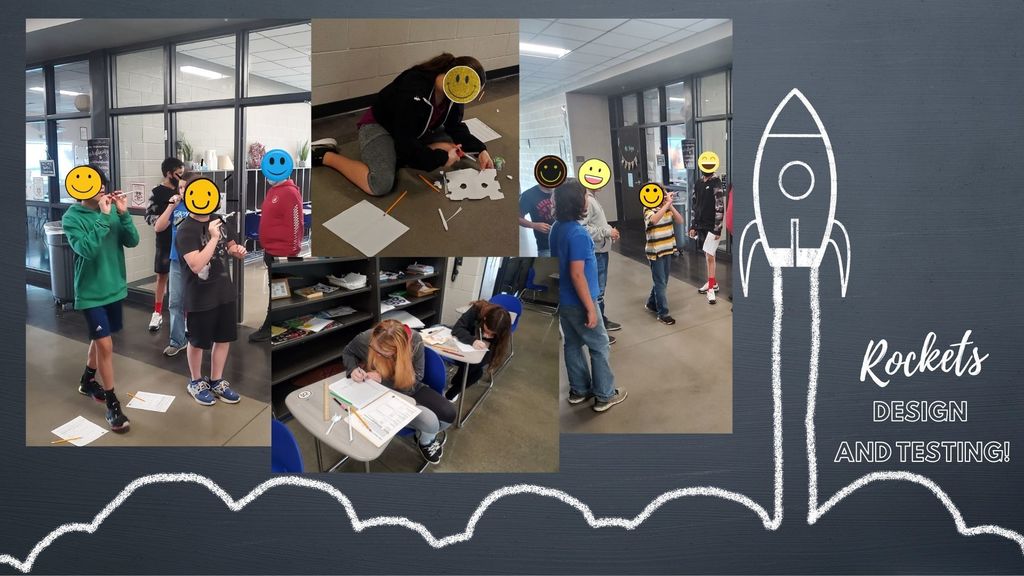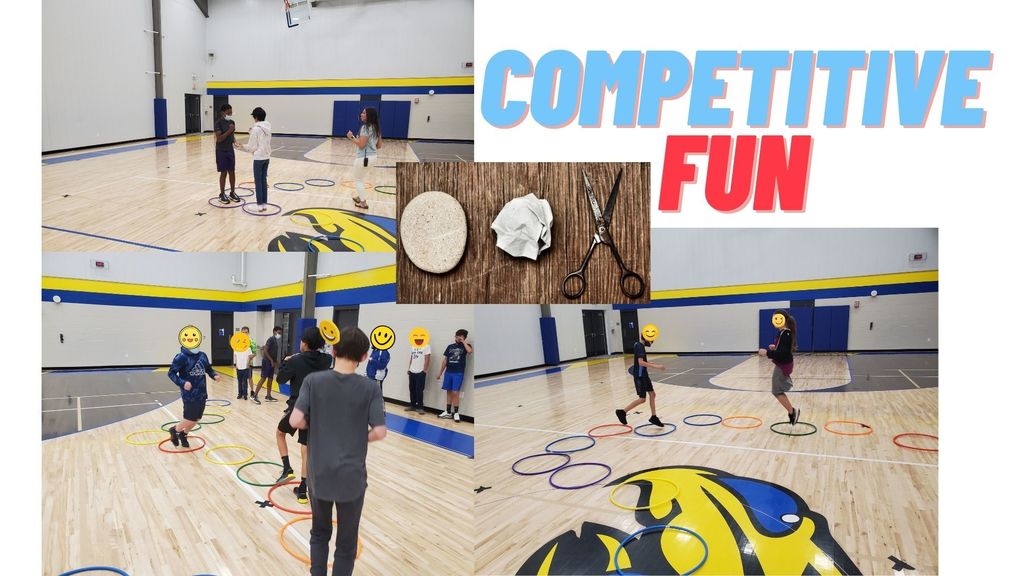 Mrs. Teague's 7th-grade science classes built models of common compounds using fruit loops. Students selected different colors to represent different elements, making sure the elements were bonded in the correct locations.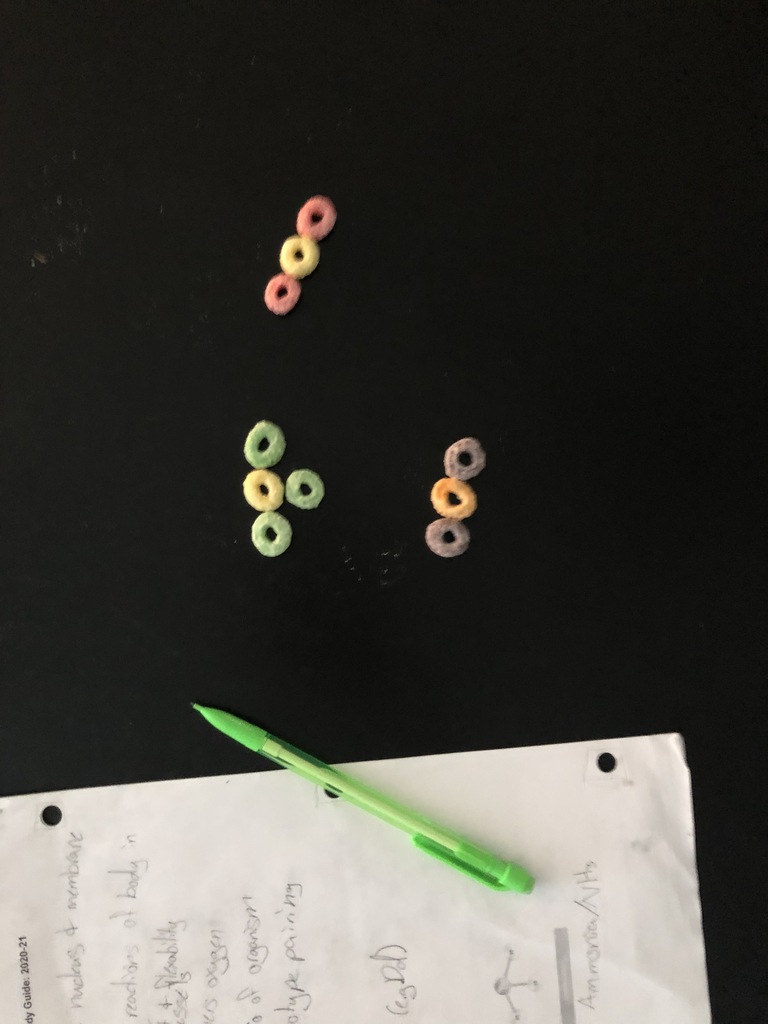 Mrs. Teague's 7th grade science classes finished the year with a unit on Chemical Reactions. Their last lab of the year was 5 mini experiments in which they made observations to determine if the experiment was an example of a physical or chemical reaction. They also measured the initial mass and final mass to see the Law of Conservation of Mass in action!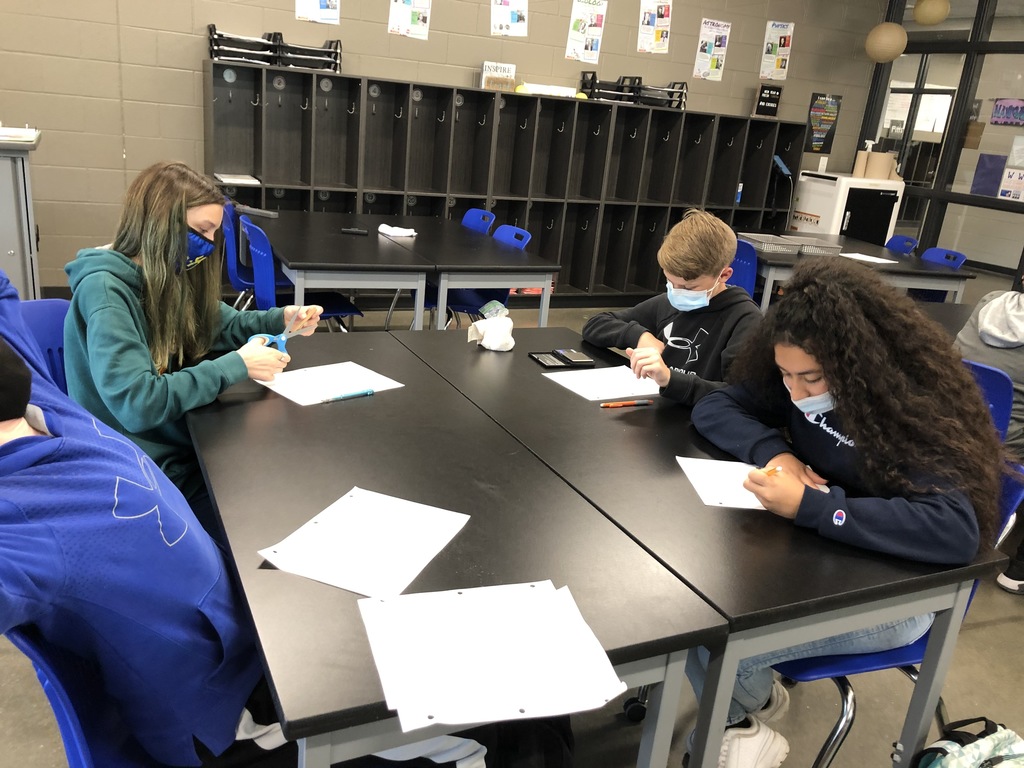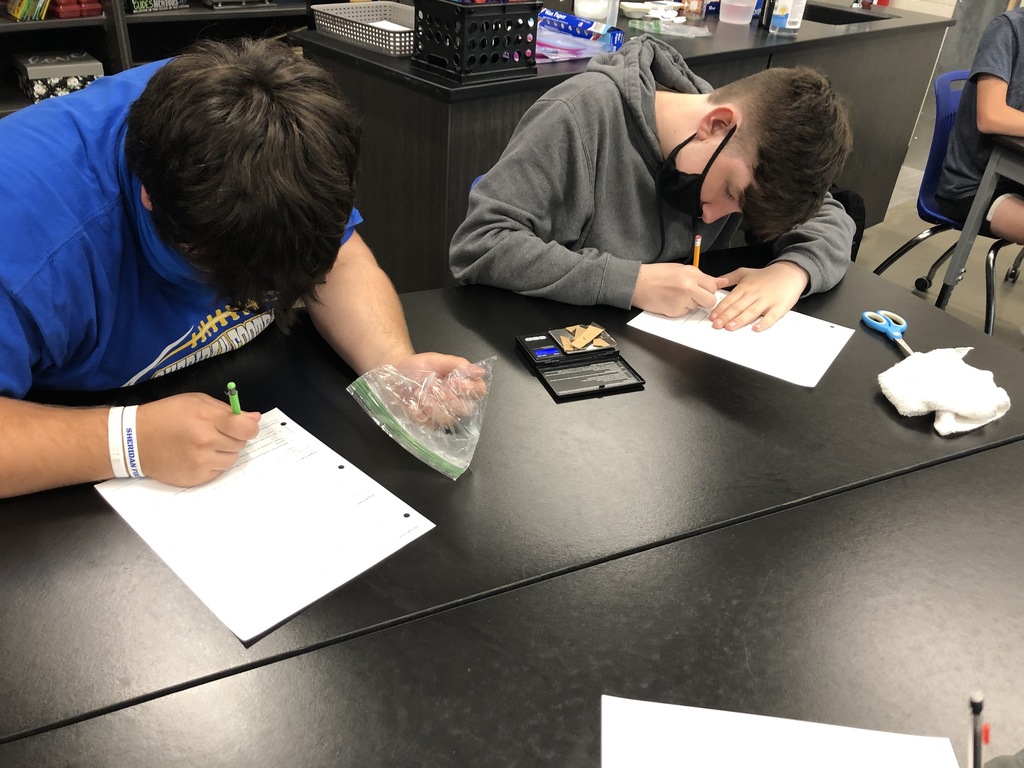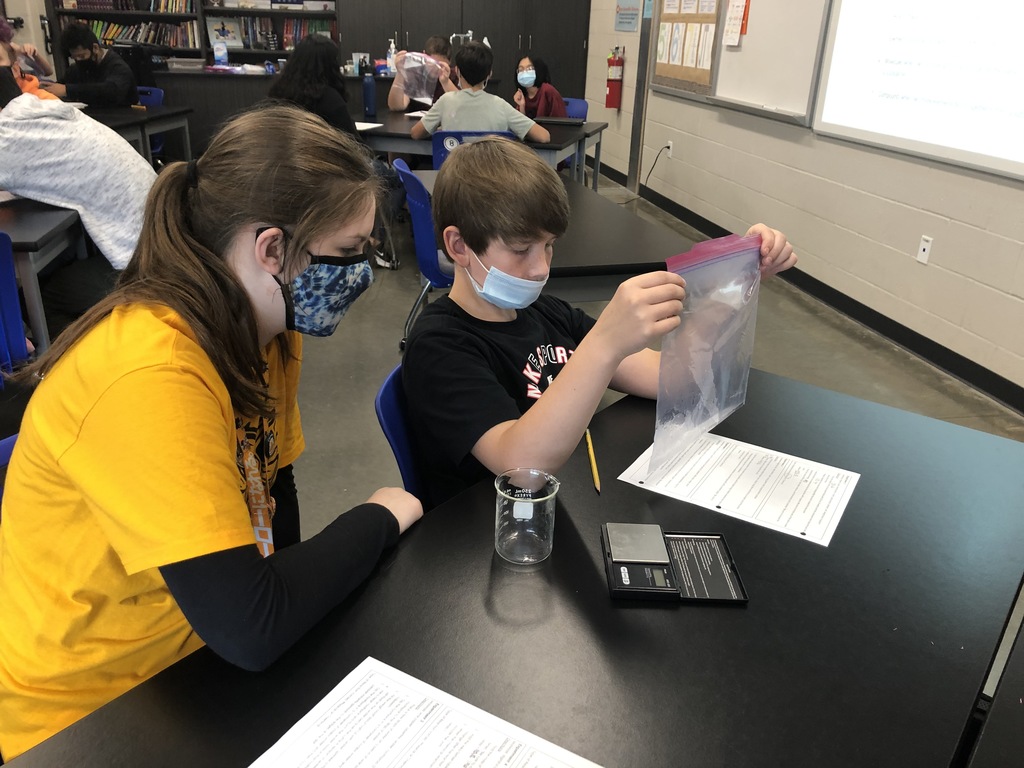 Tomorrow will be a fun day full of activities! Please keep backpacks at home and remind your child to bring $3 for Kona ice and a refillable water bottle. Yearbooks will also be sold ($35).

Pre-ordered yearbooks were distributed today. We have a limited quantity of extra yearbooks - buy yours tomorrow (cash or check only - $35)! Reminder: tomorrow is Chromebook & Charger (both parts) Return Day. Wear your house shirt Wednesday for House Wars! Virtual families, pick up or buy your yearbook and return Chromebook/Charger tomorrow or Wednesday in the front office.

EEM - Bringing science to life! Last week, Mrs. Vance's class learned about the Respiratory System. They created lungs out of paper bags and straws. Learning about how the lungs work: breathing in oxygen and exhaling carbon dioxide. What a fun way to learn about the lungs!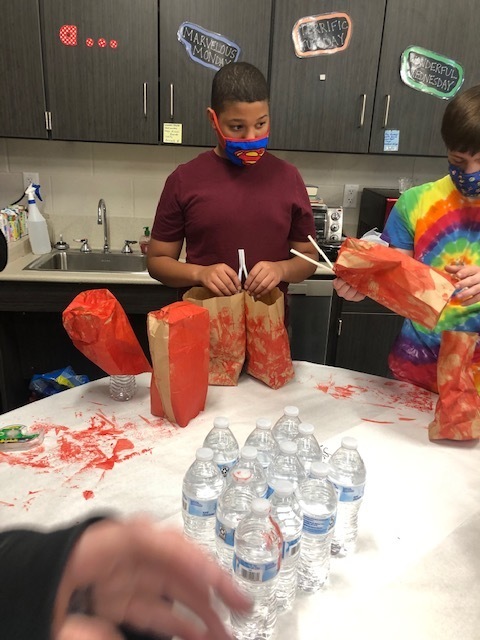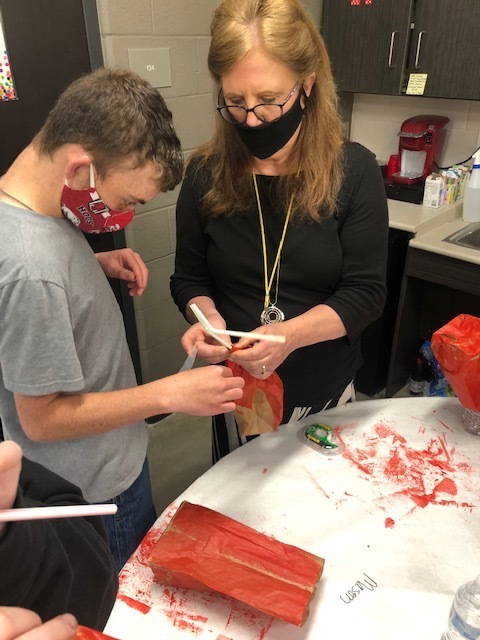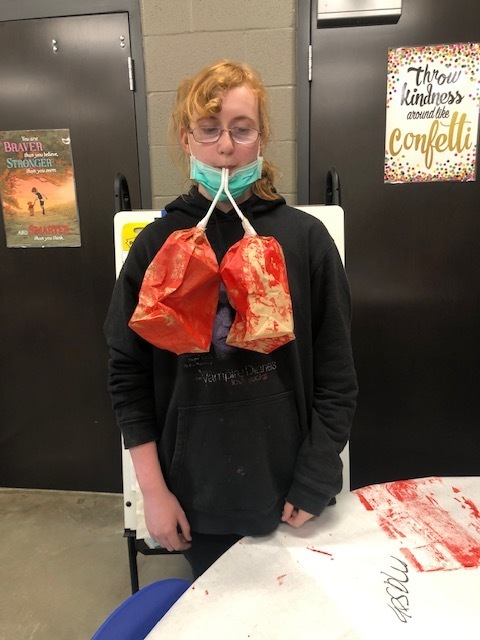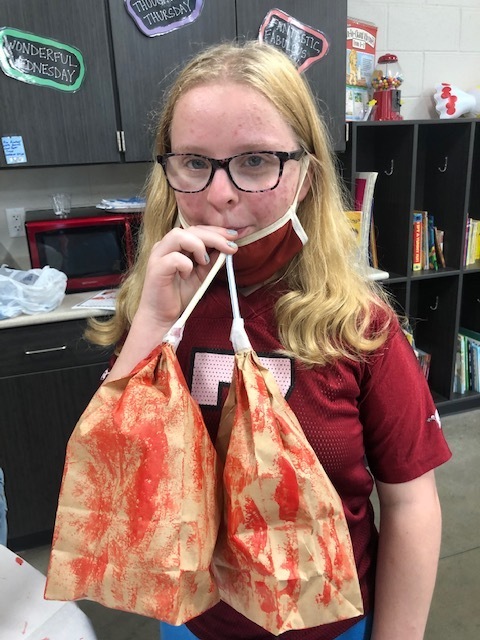 This week's schedule: May 24 - Semester Exams: Periods 1, 3, 5, and 7 | May 25 - Semester Exams: Periods 2, 4, and 6 and Chromebook & Charger (both parts) Return Day | May 26 - Last Day of Classes: morning - 4th Quarter Reward Day | ​Lunch - student recognitions | afternoon - House Competitions & Kona Ice ($3). Please remind your learner to bring a refillable water bottle every day. Also, yearbooks are here!!! Information regarding distribution will be forthcoming.

EEM - Mrs. Goode's English classes used their knowledge of Greek and Latin roots to decode multisyllabic terms in a Vocabulary War. Learning together to bolster our vocabulary. #EEMCommunityOfLearners