Students in ETE class at EEM are learning how to follow the engineering design process. They are documenting each step of the process through a stem challenge.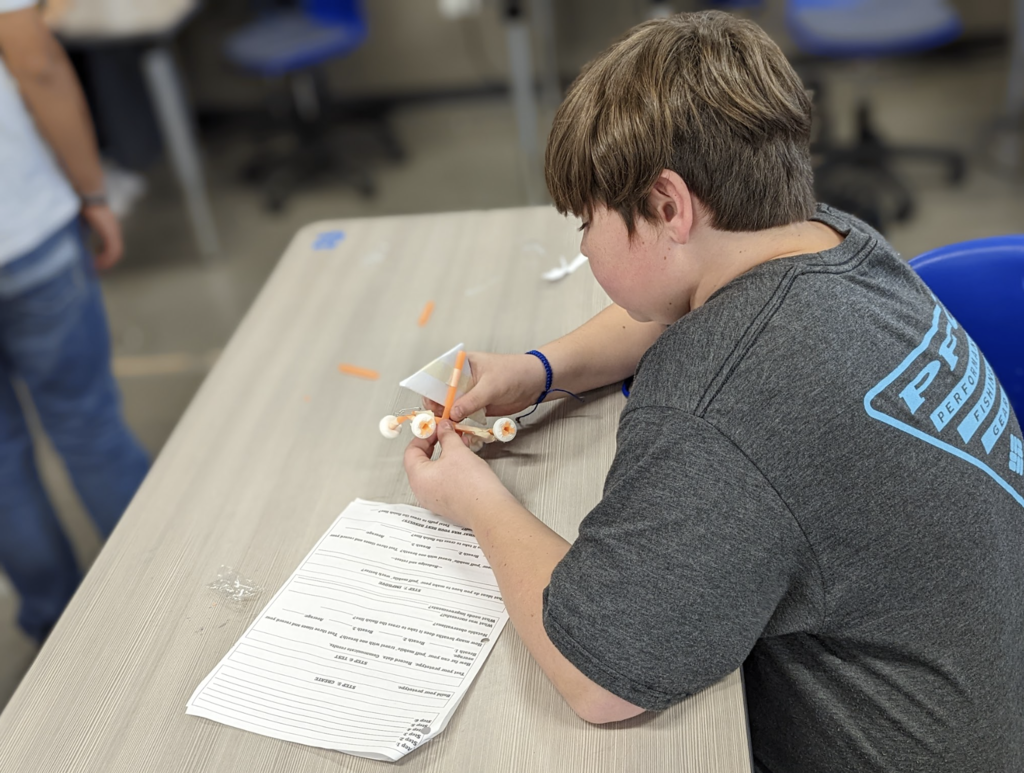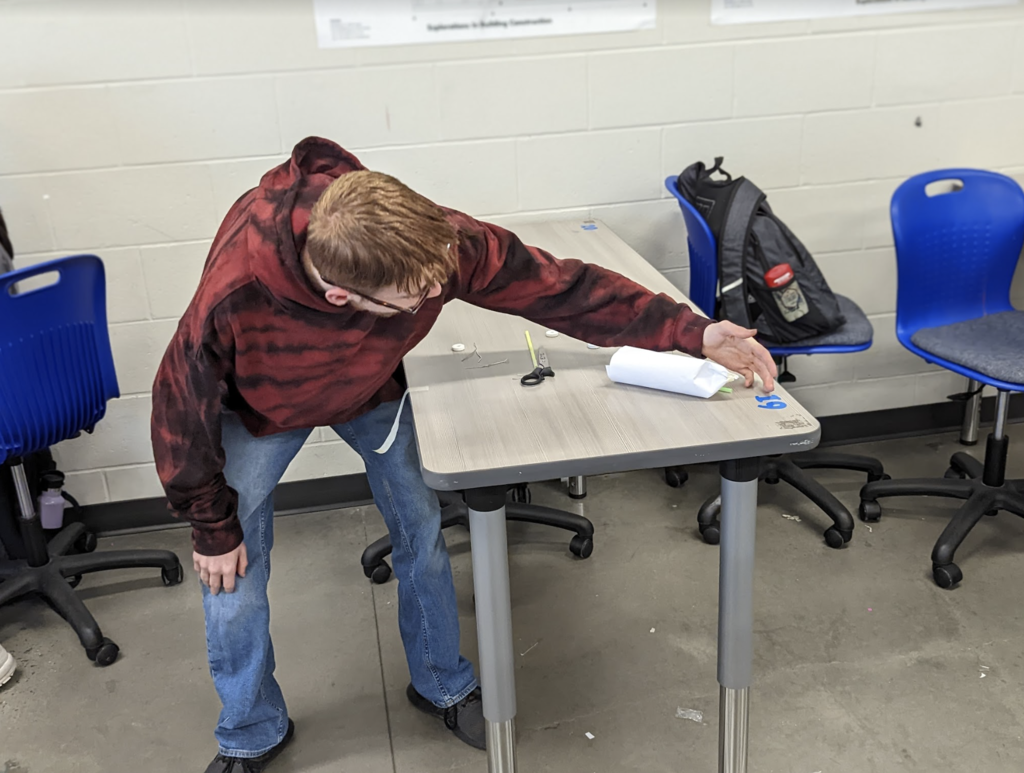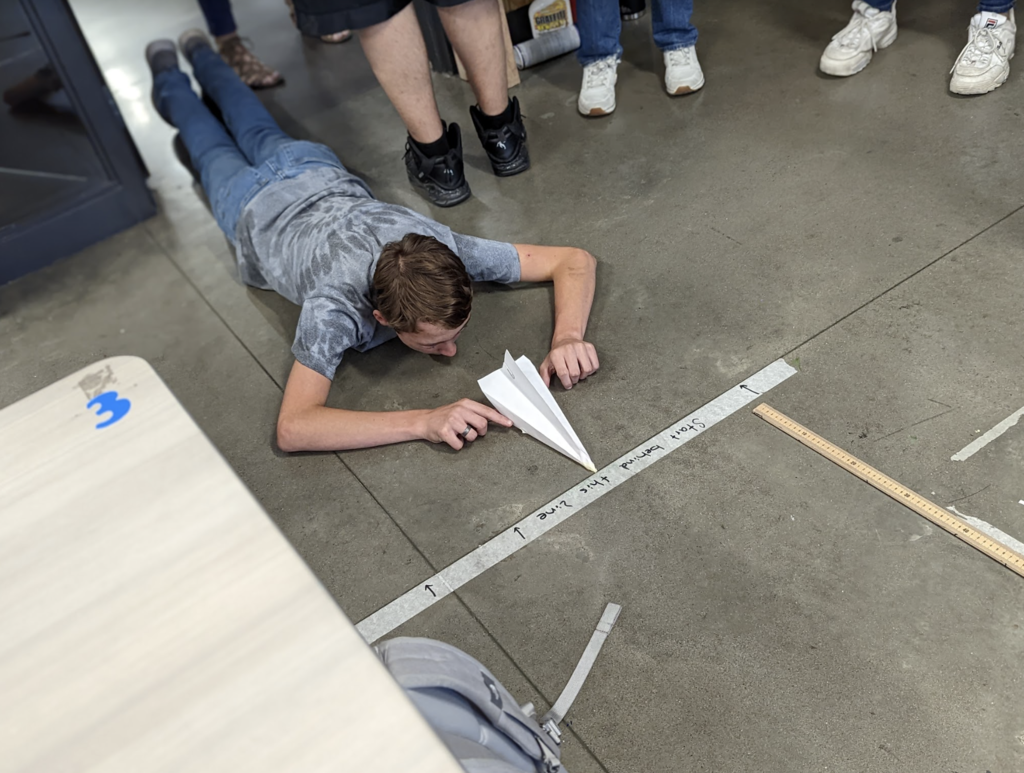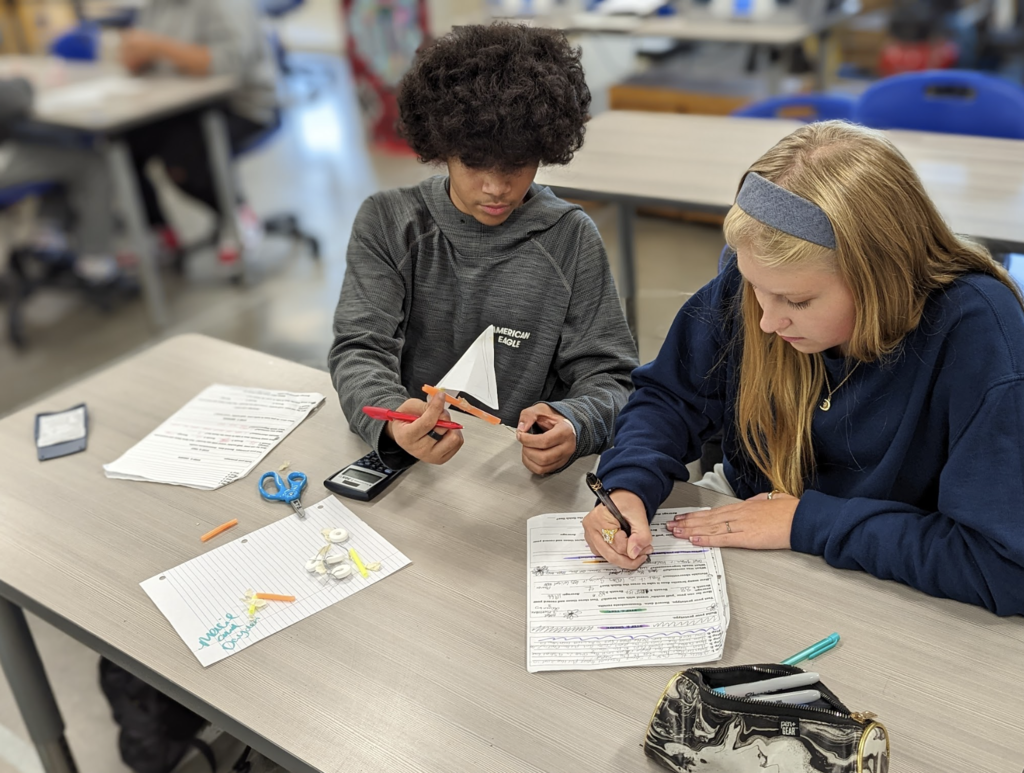 EEM students have been working on Social Contracts for their classes for the year.
Essential Standards for Units 1-5 for Physical Education for East End Middle School. This allows students to see what activity they are doing week by week and what essential standard ties in with it.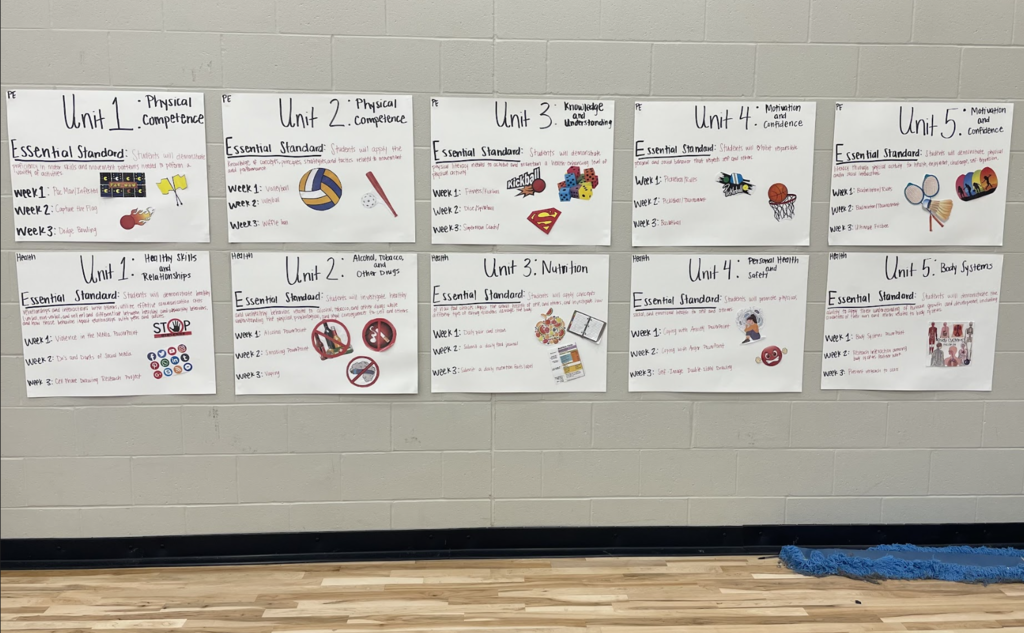 Engineering students at EEM are busy learning about safety expectations by hexagon sorting to make connections between different aspects of shop safety.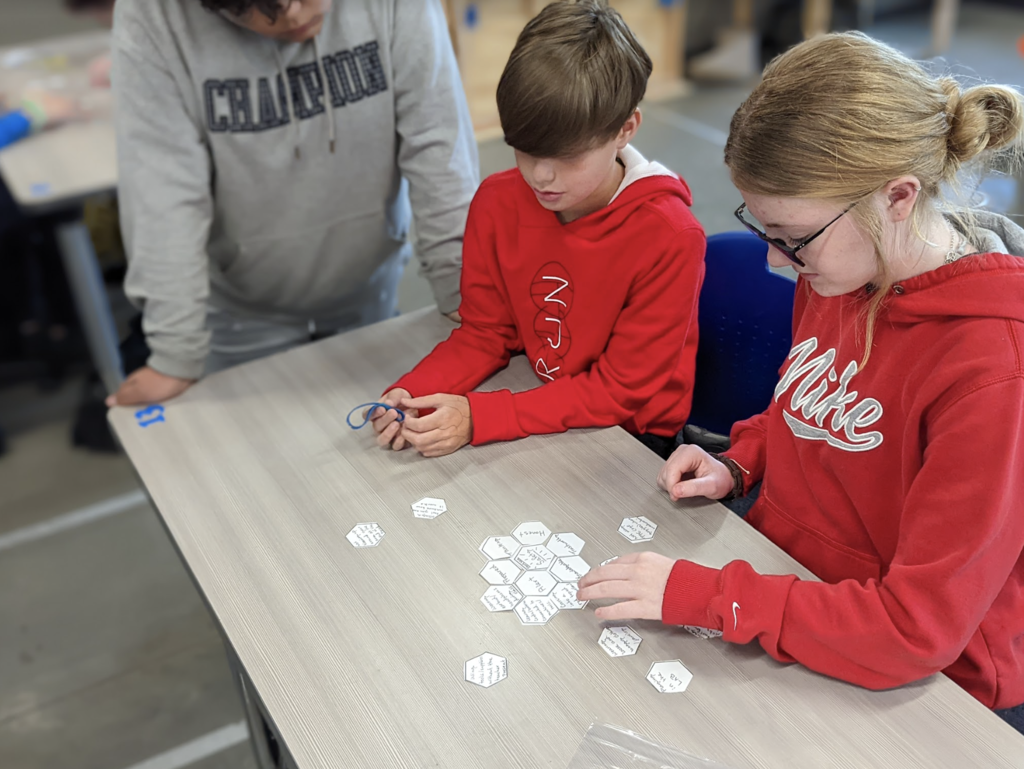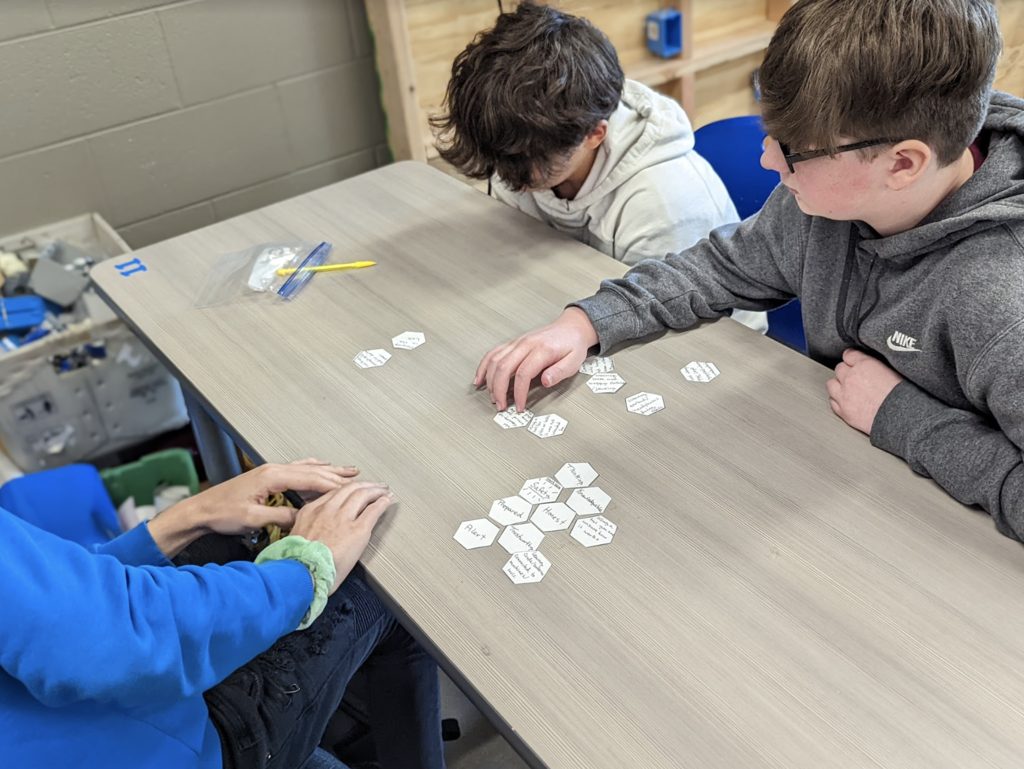 6th-grade students at EEM got to know a little more about each other by playing Welcome Back Bingo! They enjoyed learning about each other and sharing fun facts they learned about their classmates with the rest of the class.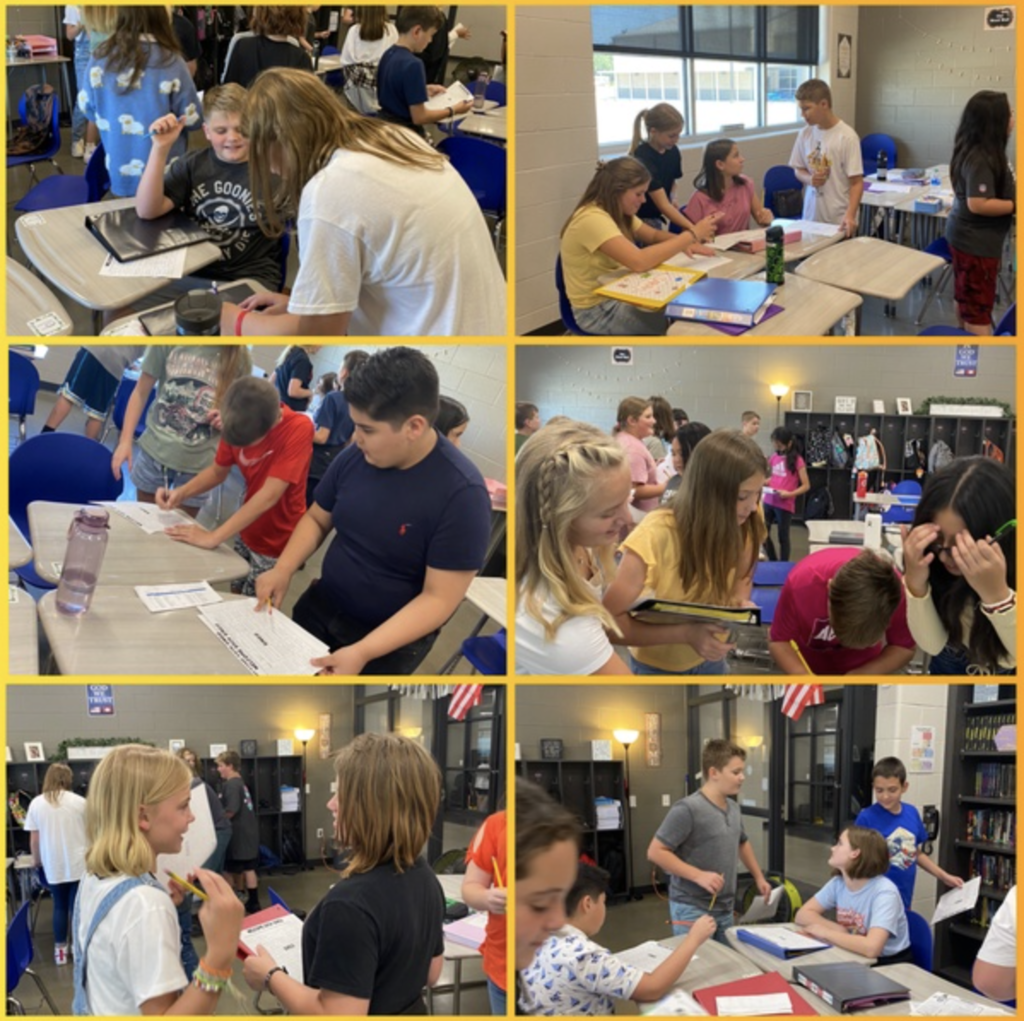 EEM's Summer Learning Camp - Students investigating molecular bonding and surface tension with the "magic milk" lab.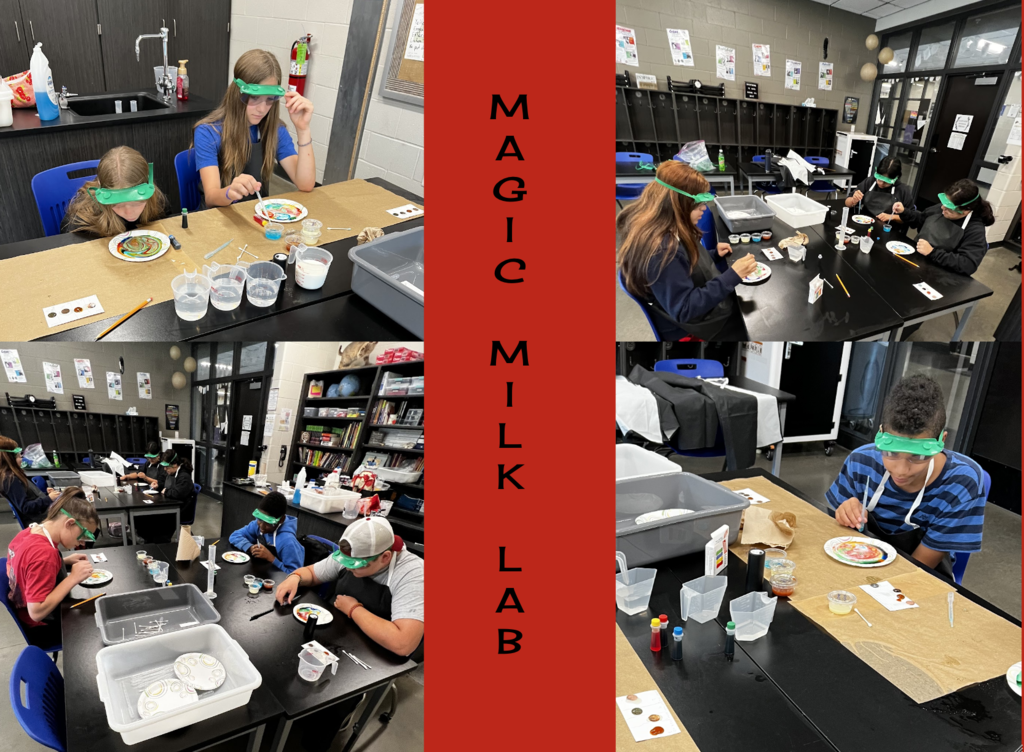 Students at EEM's Summer Learning Camp practicing strategy and team-building skills.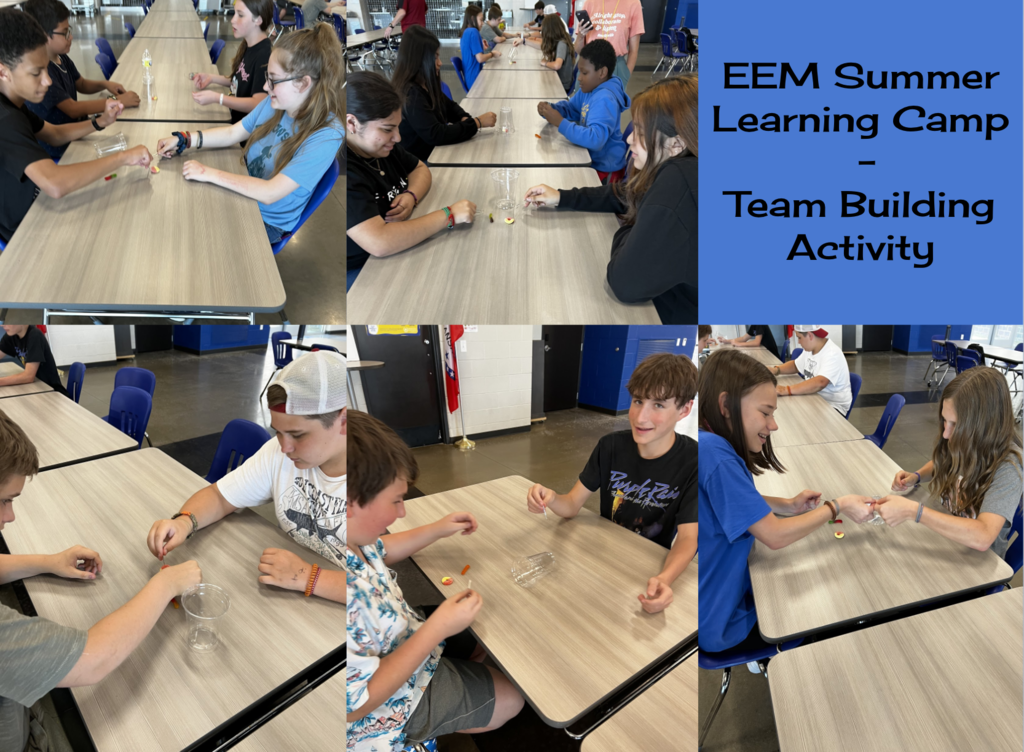 At EEM's Summer Learning Camp, students learned about catalysts by using yeast to speed up reactions in an elephant toothpaste lab. This lab demonstrates how gases such as oxygen and sometimes carbon dioxide are released as a production of a reaction.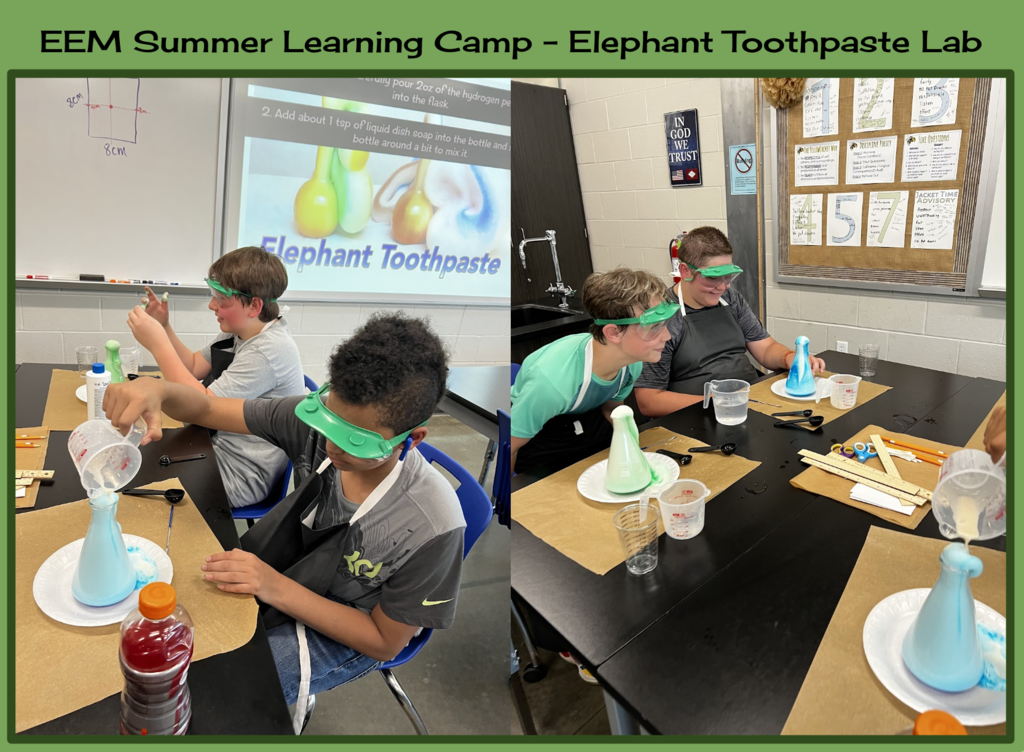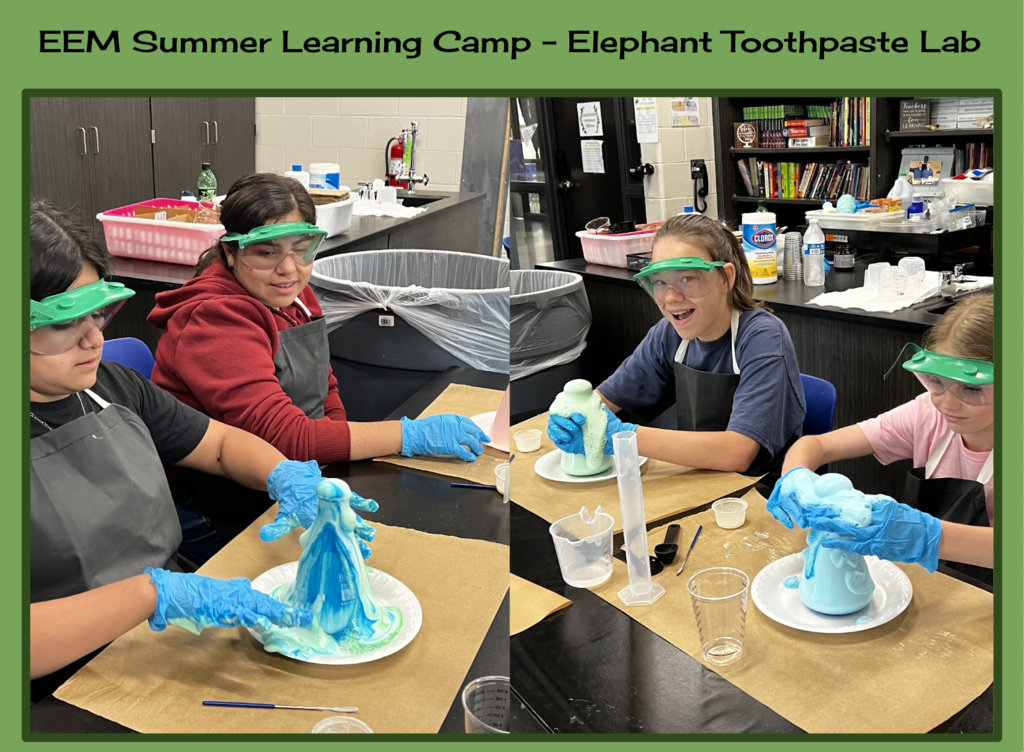 EEM's House Wars was such a fun way to end the year! Congratulations House of Fidelis for winning the competition which means they will start the 2022-2023 school year in the lead. Thank you to Laura DePriest for taking pictures of the event. See the link below to view the pictures.
https://bit.ly/3A0h69A
Students at EEM's Summer Learning Camp have been learning about acid-base reactions and the PH scale. They tested to determine the acidy of certain cokes and energy drinks.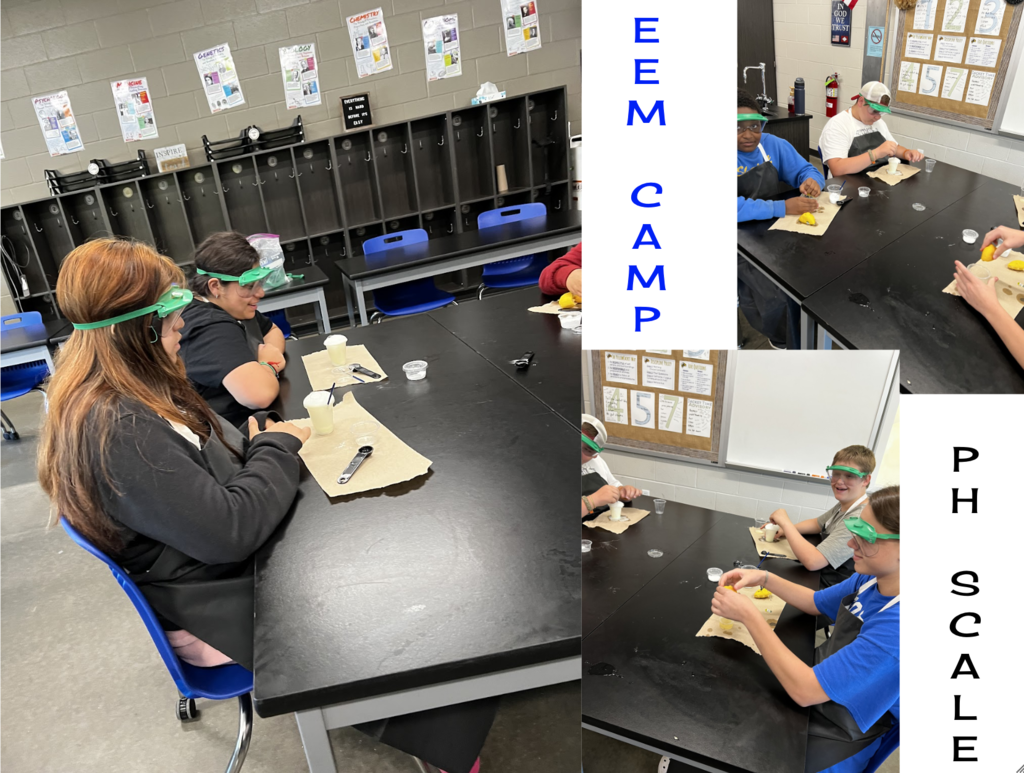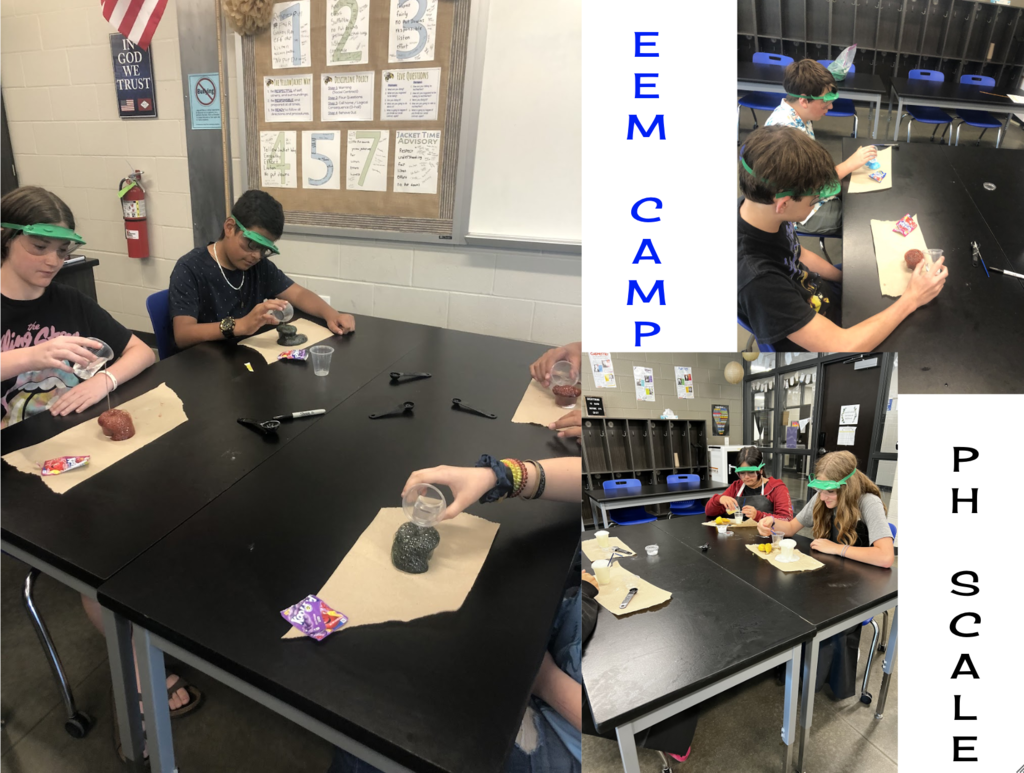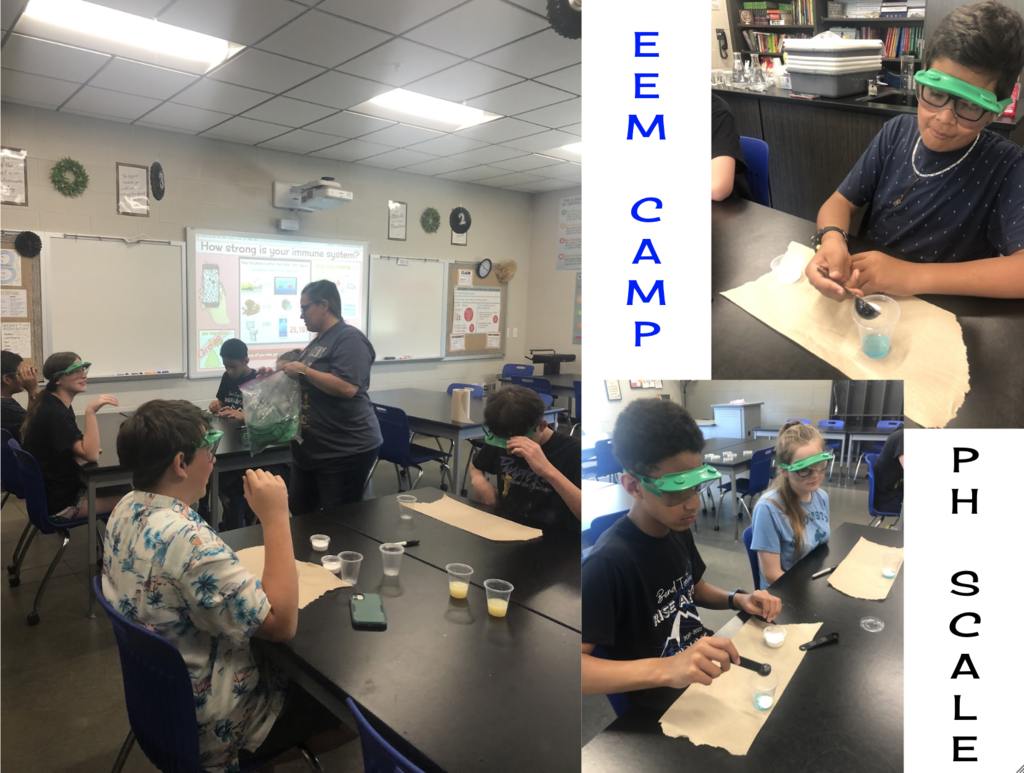 Congratulations to our 7th-grade students for their achievements on NWEA and throughout the school year. We're so proud of you!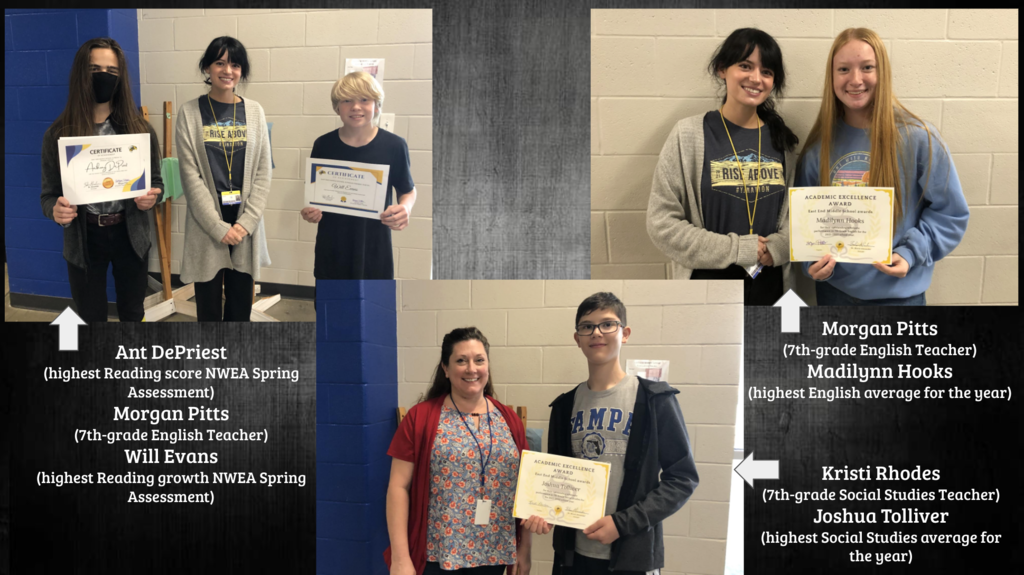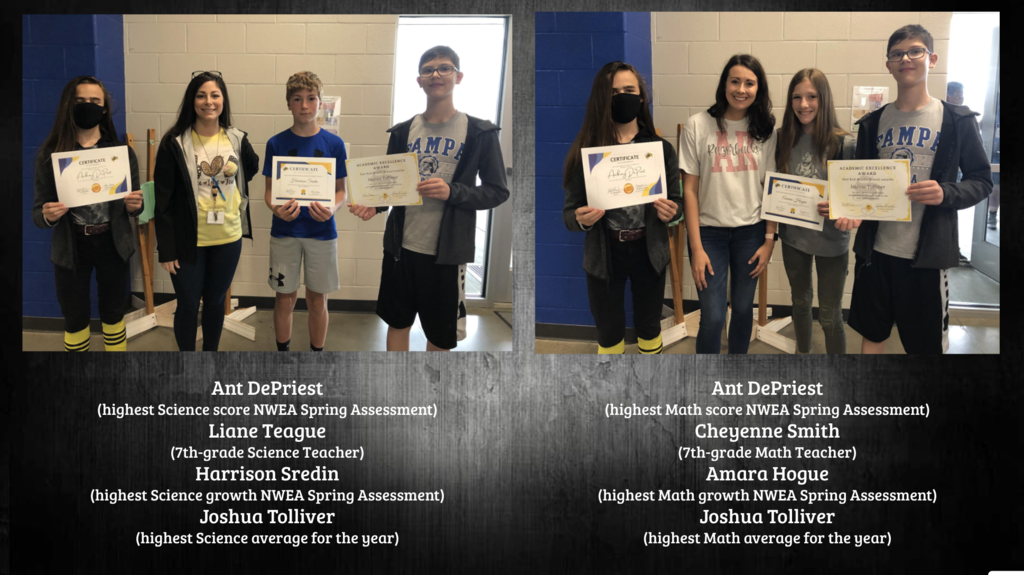 Brayden and Vanesa have now passed three certification exams each - in Word, Excel, and PowerPoint - and are now designated as Microsoft Office Specialist Associates.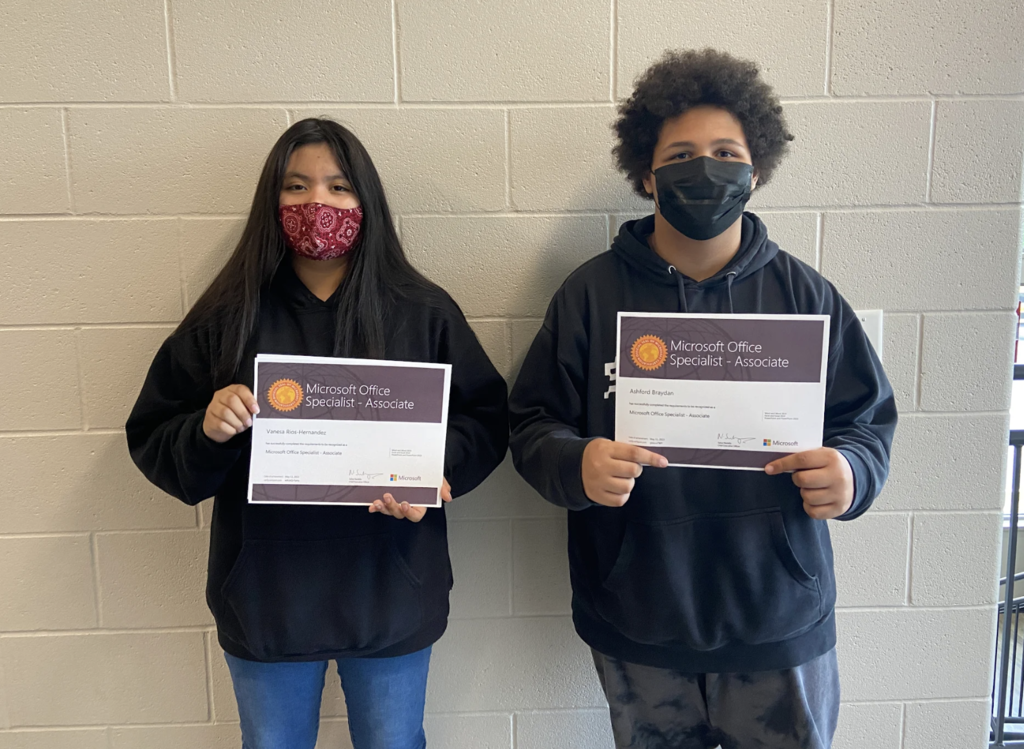 Three EEM students, Brayden Ashford, Blake Jimerson, and Vanesa Rios-Hernandez, recently passed the certification exam for Microsoft Office PowerPoint.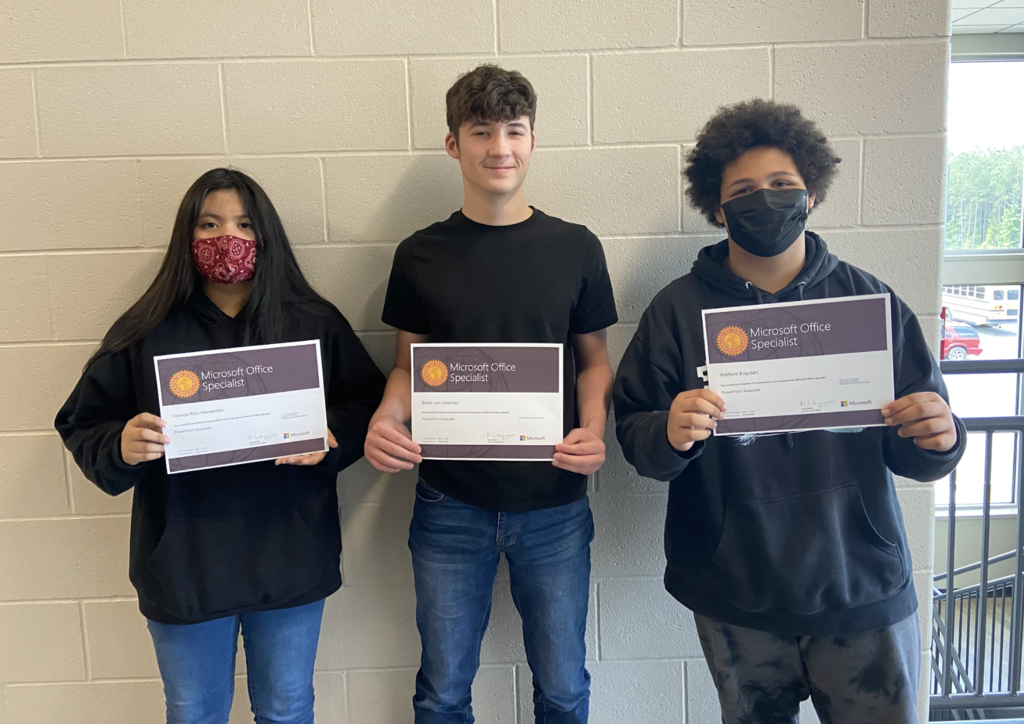 EEM is looking forward to our grand finale, House Wars. House of Cognos and House of Veritas tied as winners last time. Who will come out on top this time?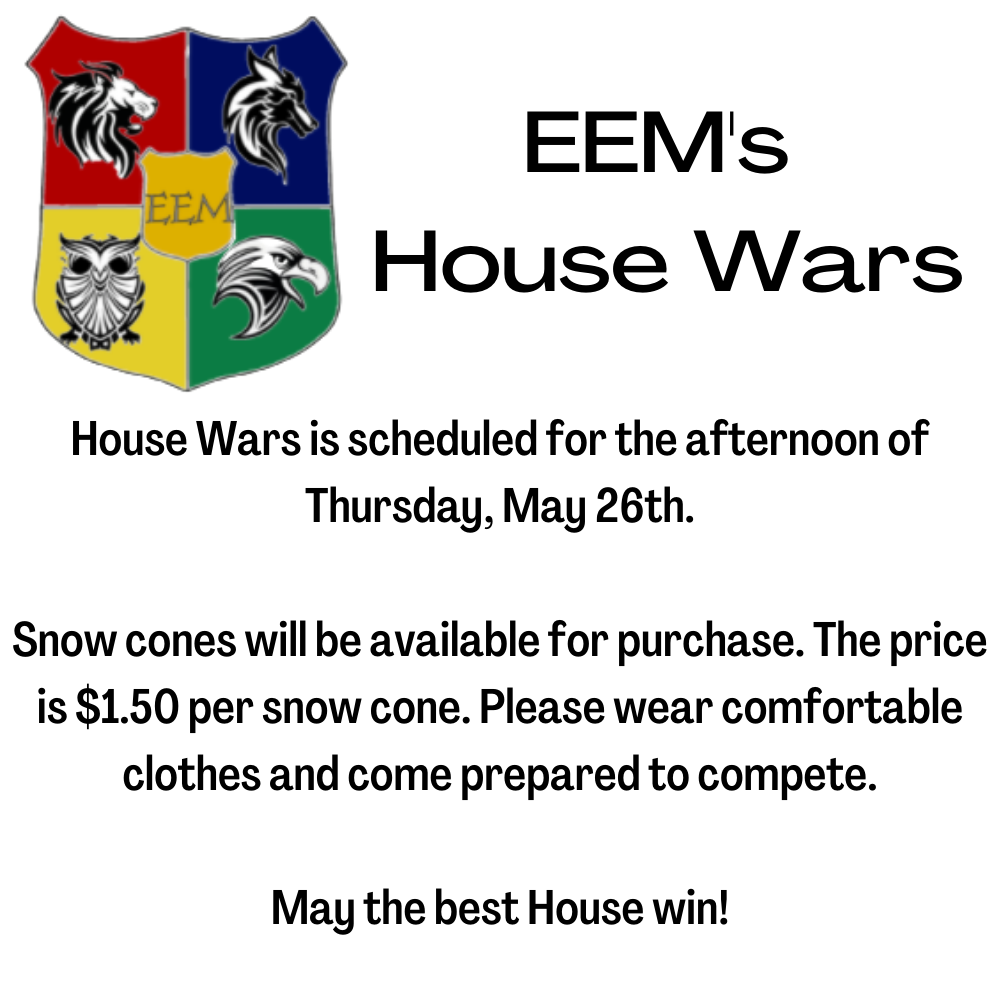 At EEM, Chromebooks will be collected on Wednesday, May 25th after the 6th-period semester exams. Students need to bring both their Chromebook and charger to school.
Thank you to our Engineering students (as pictured from left to right: Harper Gillis, Gavin Goldman, & Dalton Langley) for making flag holders and installing them in all of the classrooms at EEM.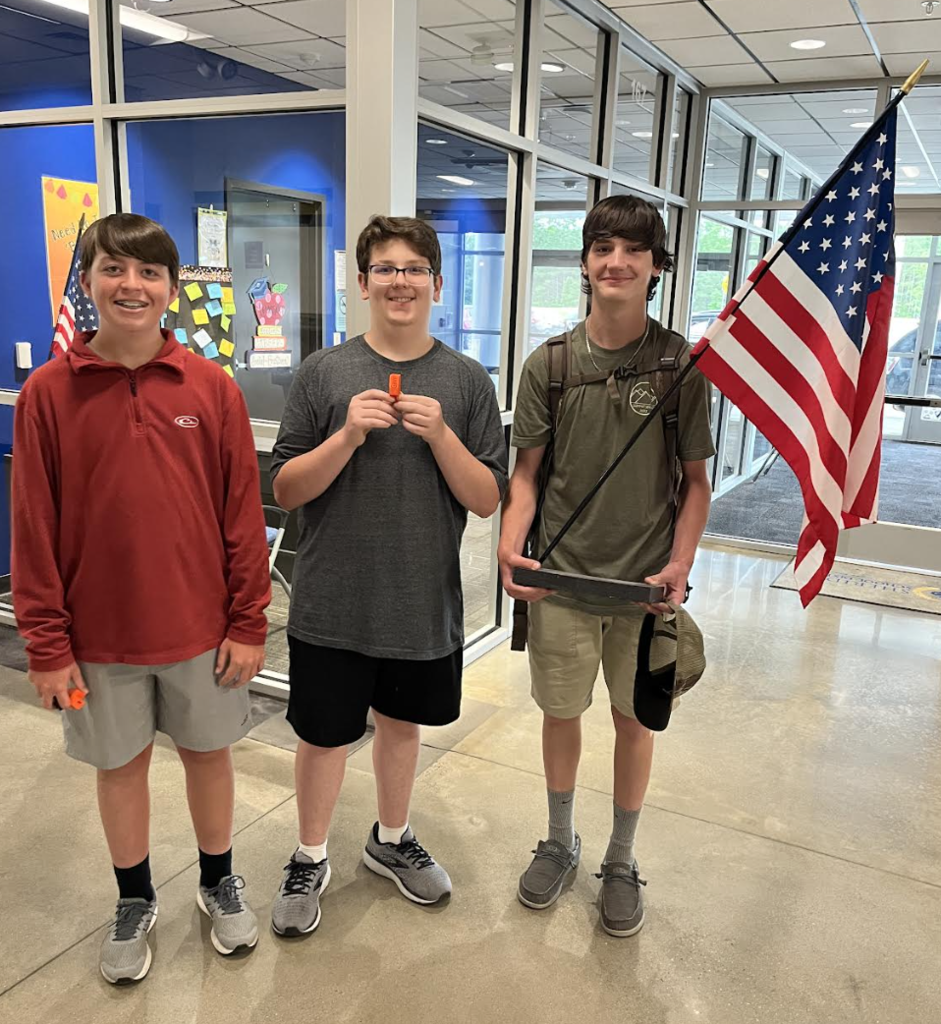 EEM's VEX Robotics team is in Dallas, Texas, competing in the Worlds Robotics competition. Currently, they are sitting in 20th place out of 78 in their division. They have three more runs before the next rounds of the competition, in which they must be in the top 20 to advance. Their World rank is 320 of over 3000 teams. EEM is so proud of our students and cheering them on from back home!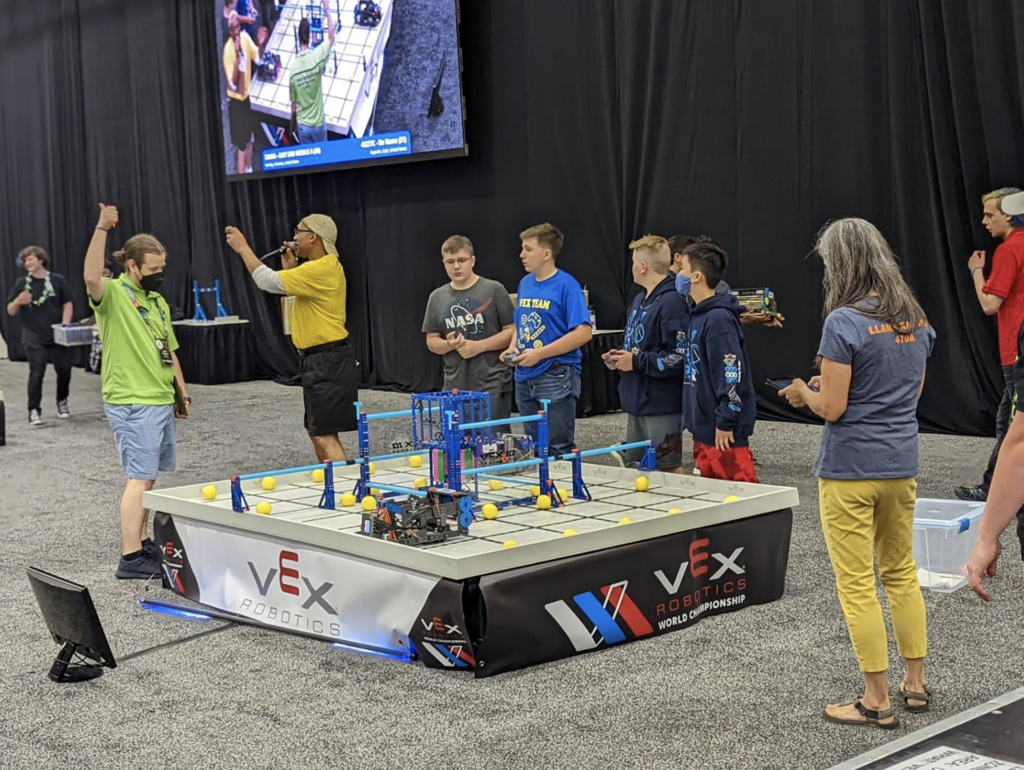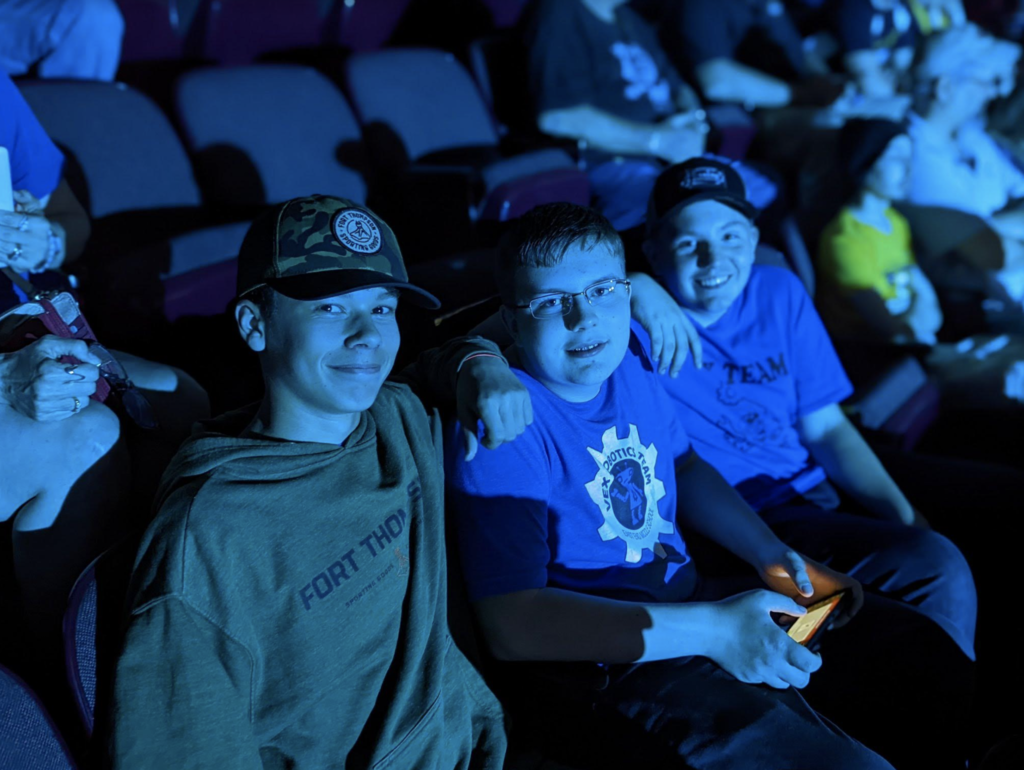 East End Middle School is proud of our Seniors! Congratulations class of 2022!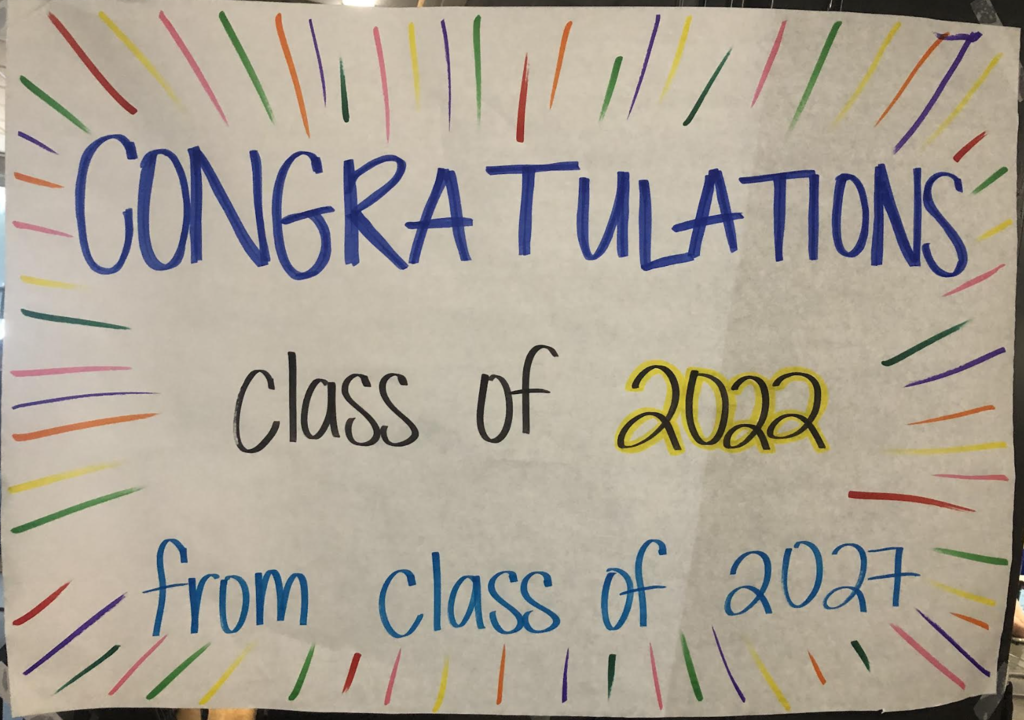 Tryouts for middle school boys basketball will be May 9-11.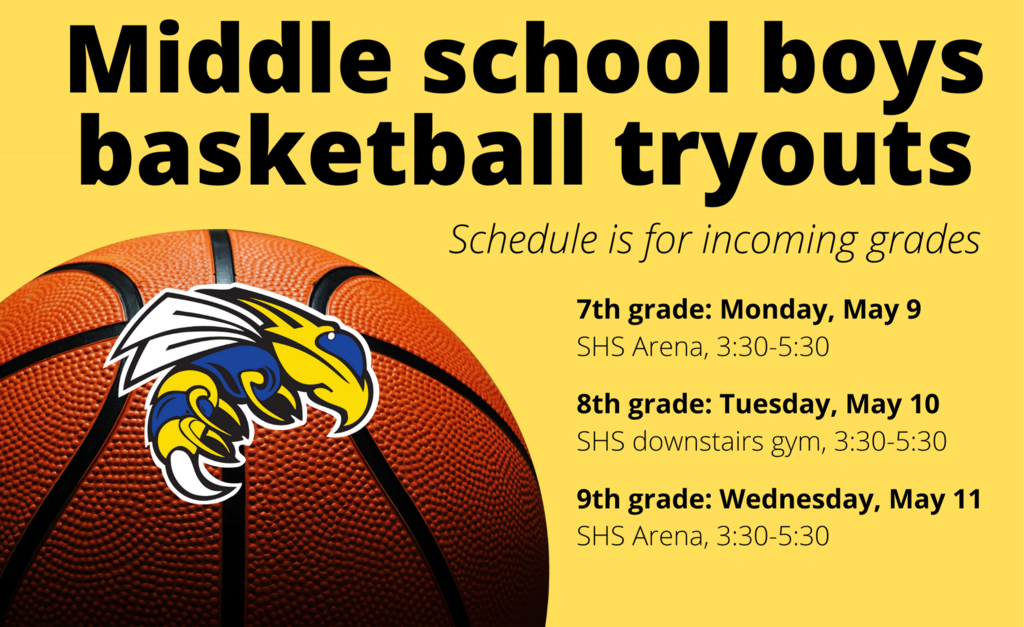 Vickie Gilliam with Diamond Lakes Credit Union brought a Reality Fair to 8th-grade students at EEM on Wednesday. Students were assigned a family and a job and had to figure out how to make their lifestyle fit with the money they earn. Many students were surprised at how much everything cost especially housing, vehicles, and childcare.