EEM's VEX Robotics team is in Dallas, Texas, competing in the Worlds Robotics competition. Currently, they are sitting in 20th place out of 78 in their division. They have three more runs before the next rounds of the competition, in which they must be in the top 20 to advance. Their World rank is 320 of over 3000 teams. EEM is so proud of our students and cheering them on from back home!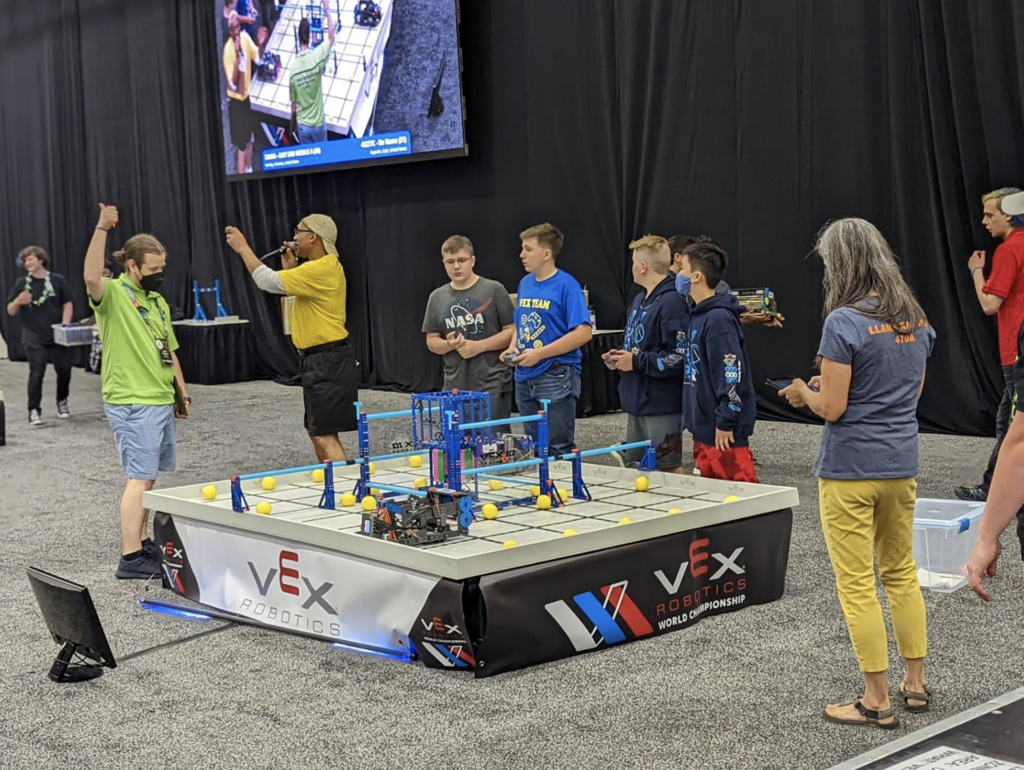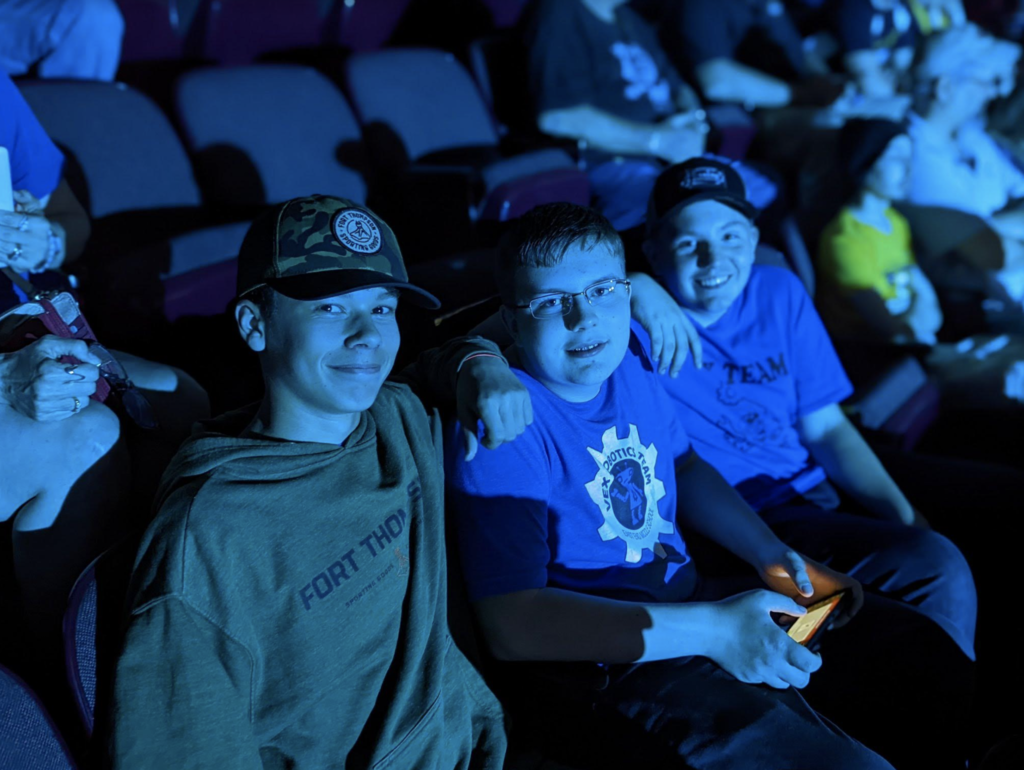 East End Middle School is proud of our Seniors! Congratulations class of 2022!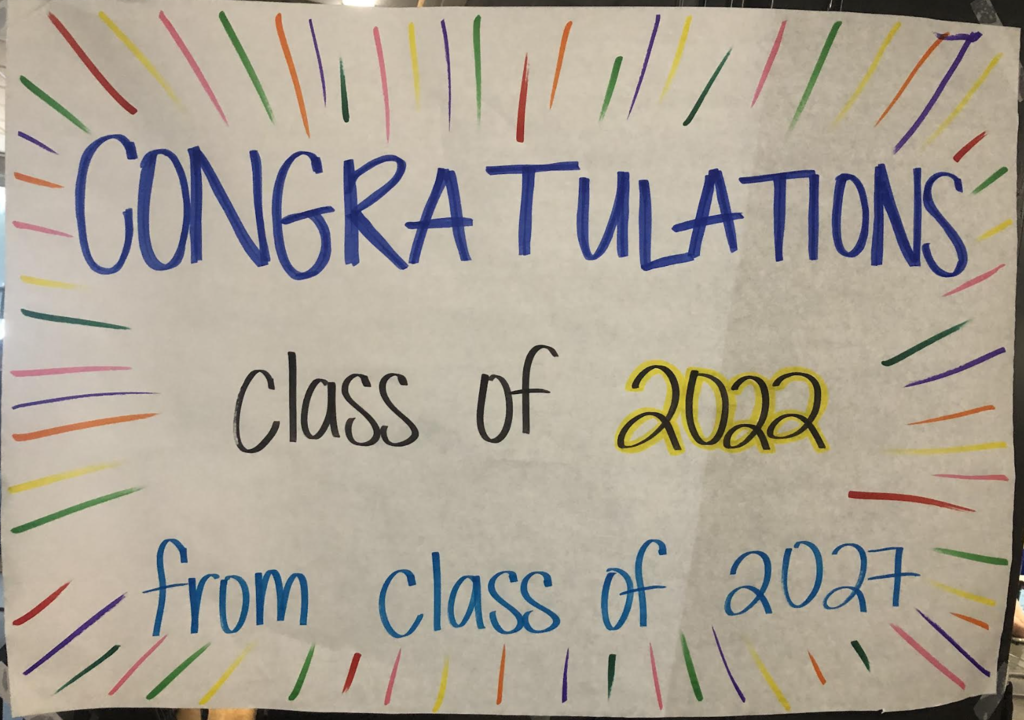 Tryouts for middle school boys basketball will be May 9-11.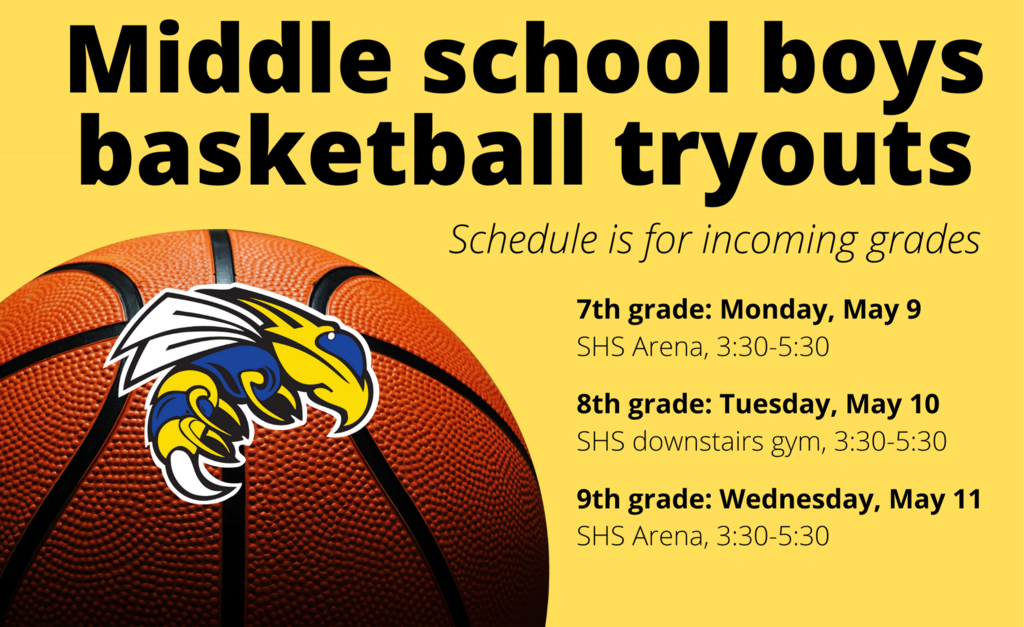 Vickie Gilliam with Diamond Lakes Credit Union brought a Reality Fair to 8th-grade students at EEM on Wednesday. Students were assigned a family and a job and had to figure out how to make their lifestyle fit with the money they earn. Many students were surprised at how much everything cost especially housing, vehicles, and childcare.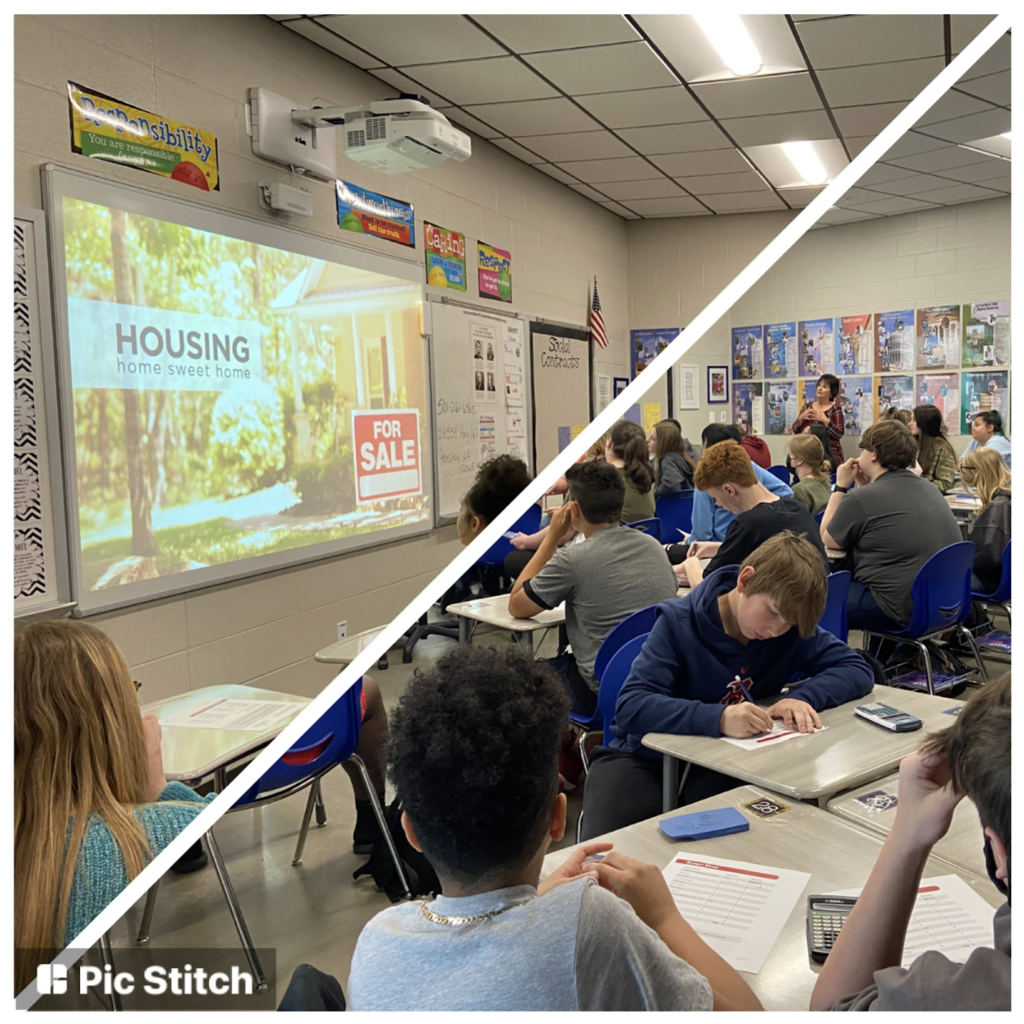 Engineering students at EEM work to create 2D floor-plans with various online programs. They then work to convert all their measurements to a 1:40 scale and construct a wooden 3D model of their home.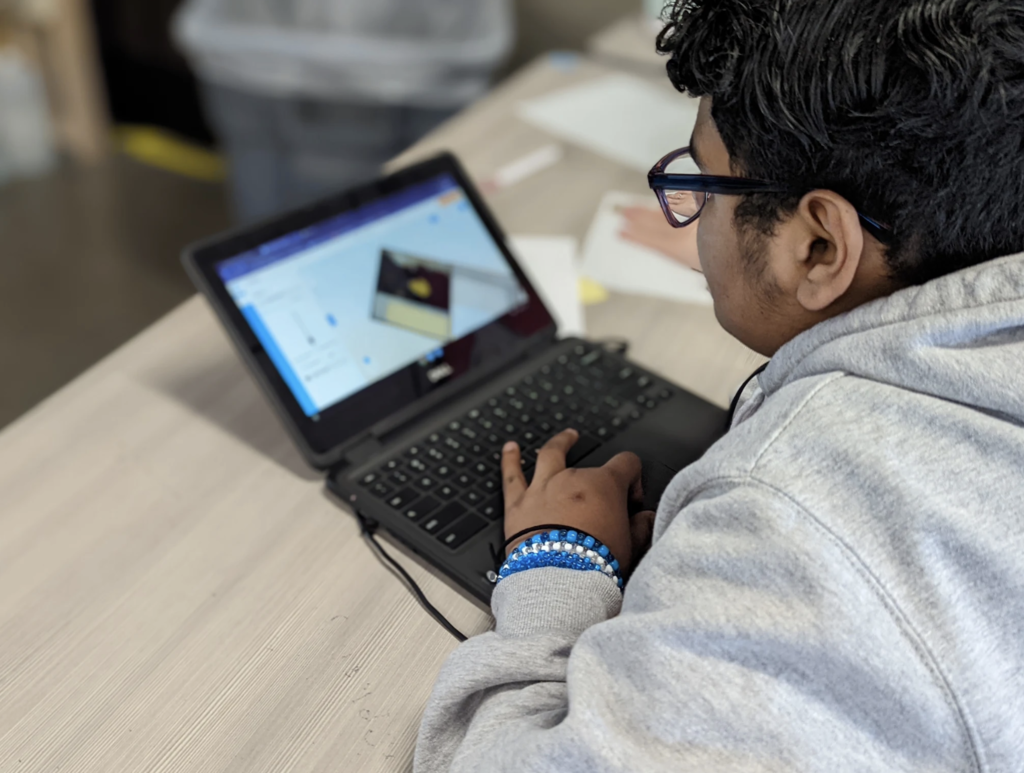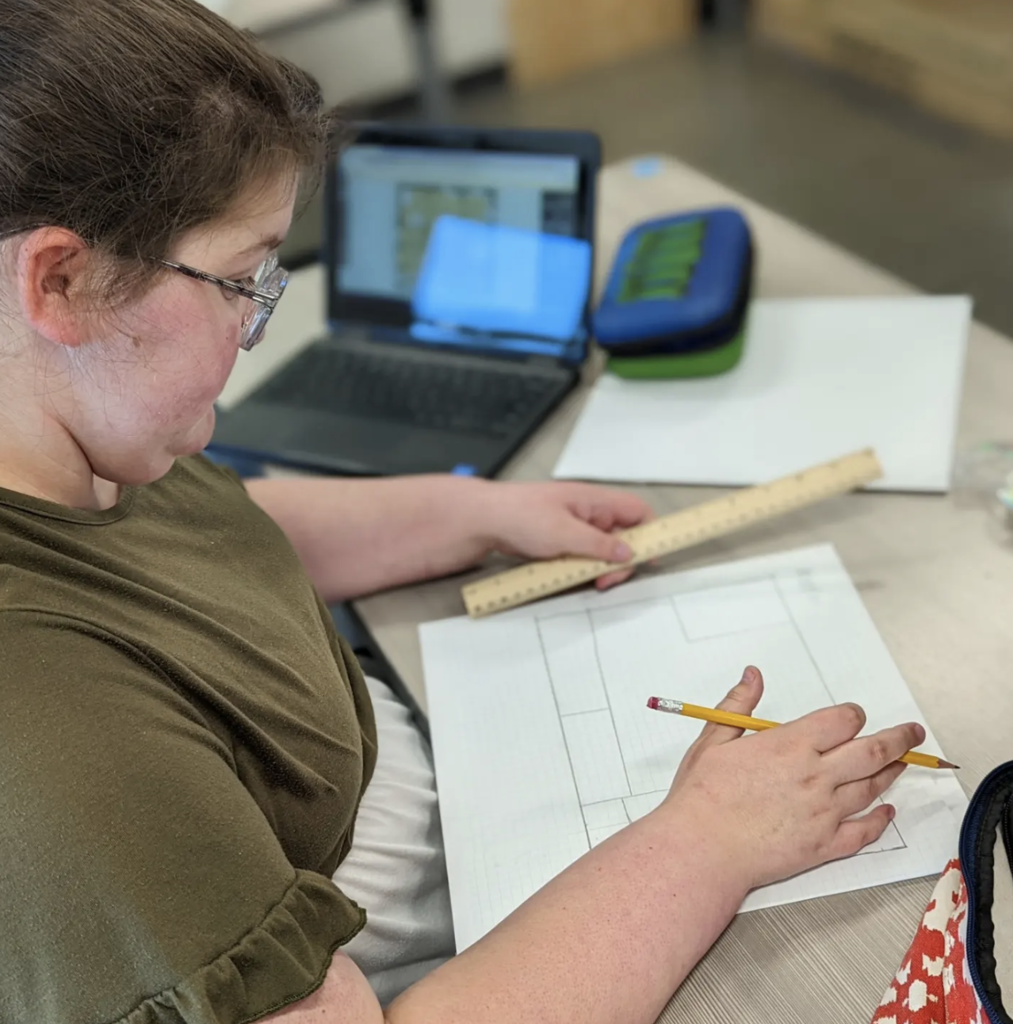 SHS Thespian Club students volunteered to teach EEM's Drama Club how to stage sword fight on Tuesday. Our students had a great time. Thank you SHS volunteers and Mrs. Scott!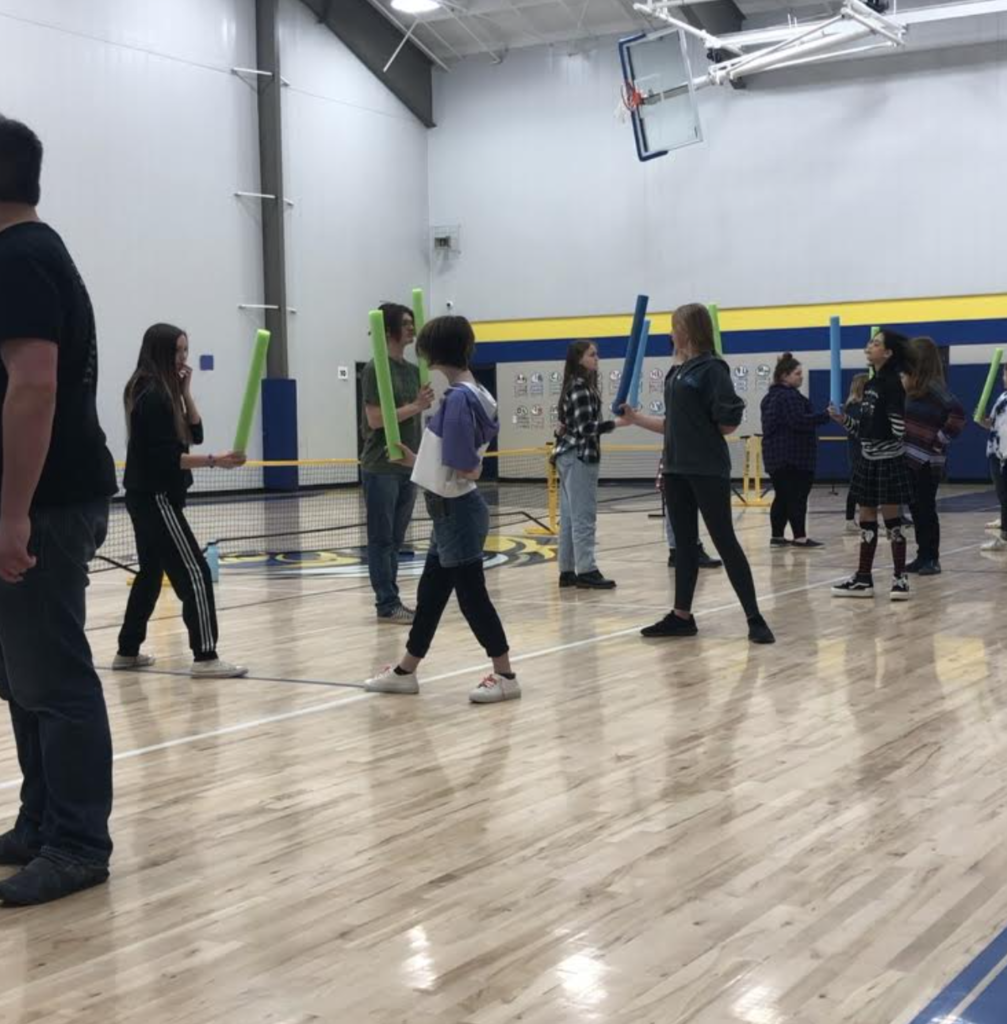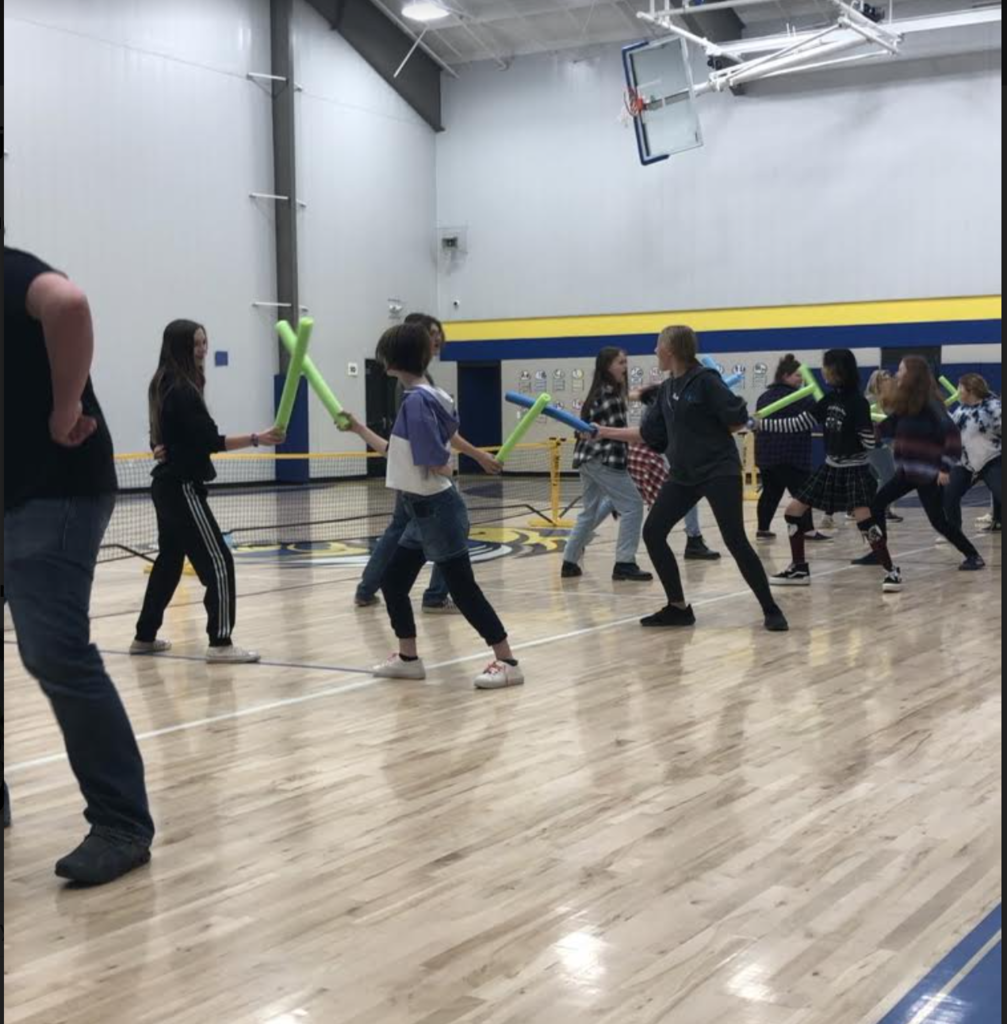 EEM's Spring Dance is quickly approaching! Tickets will be on sale Tuesday through Friday at each grade level's lunch. Tickets are $5 in advance and $7 at the door the night of the dance. Concessions will be available for $1-$3 at the dance. See the attached flyer for more information.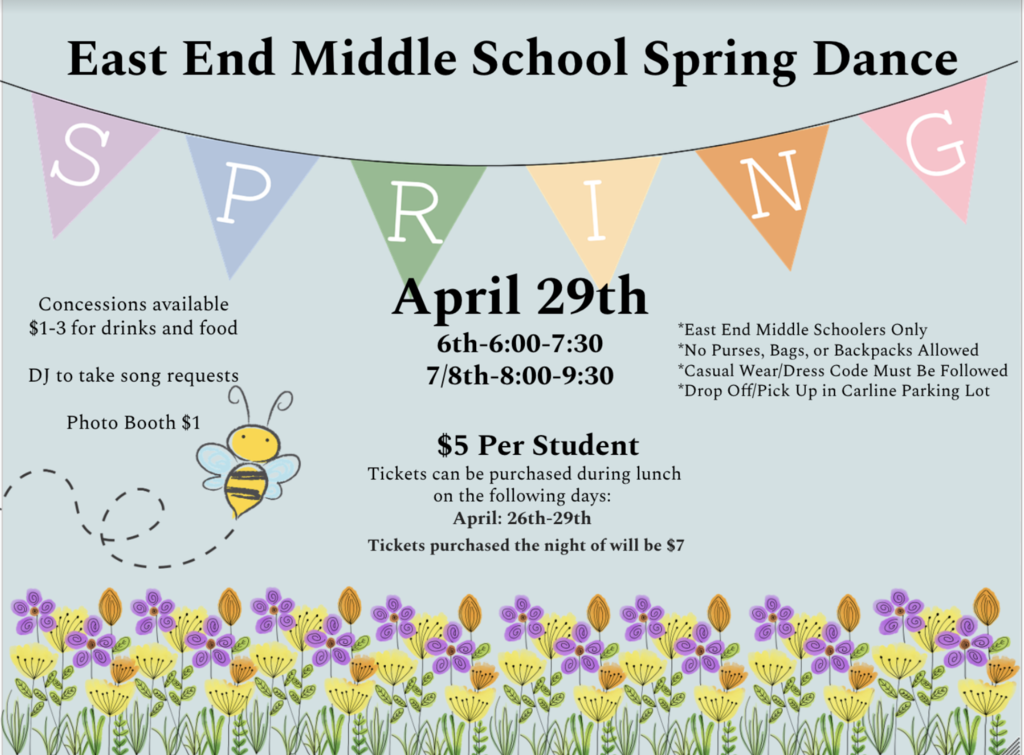 On April 14, Mrs. Anita Williams visited 8th grade Career Development classes at EEM to talk about her job with the US Geological Survey.
The Be Pro Be Proud Truck recently visited EEM to highlight jobs in the trades and manufacturing for 8th grade Career Development students. Students were introduced to these jobs through various simulations. There were several teachers who also enjoyed trying out the simulators.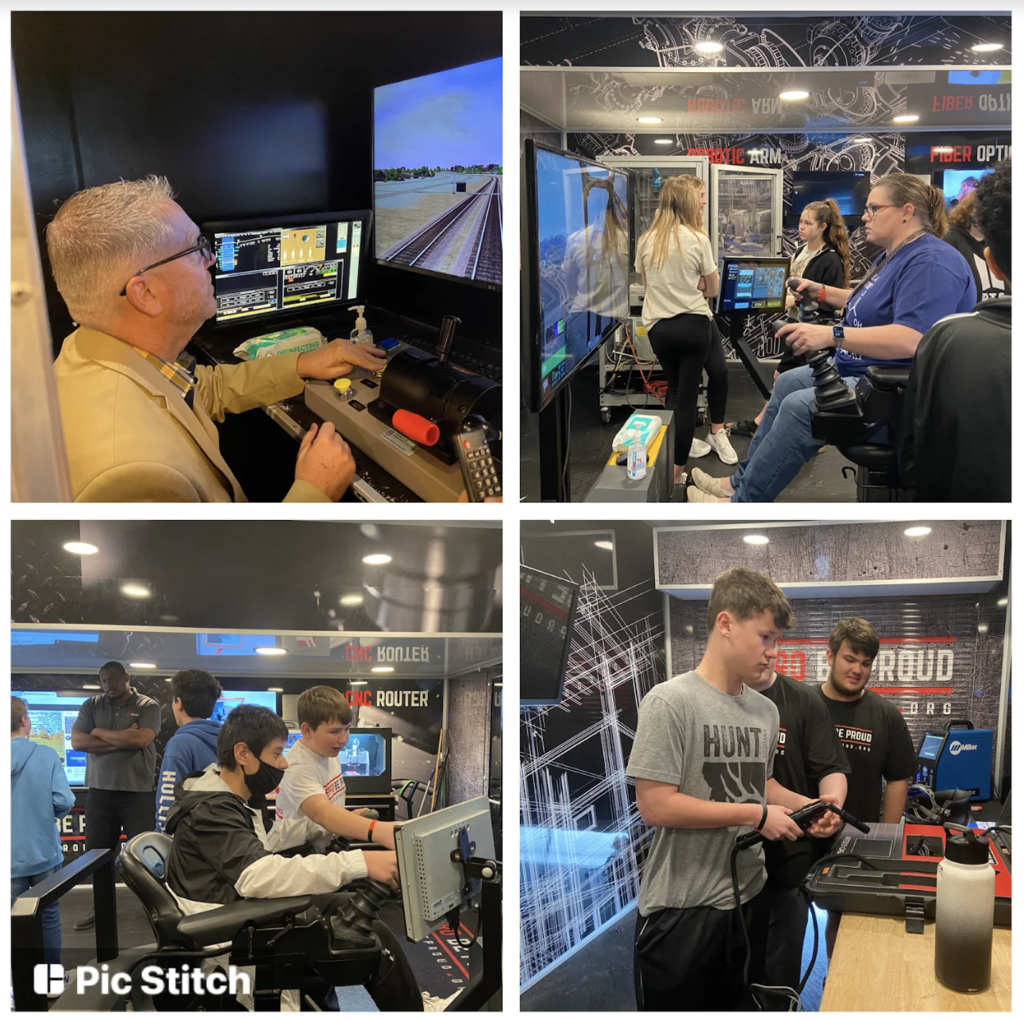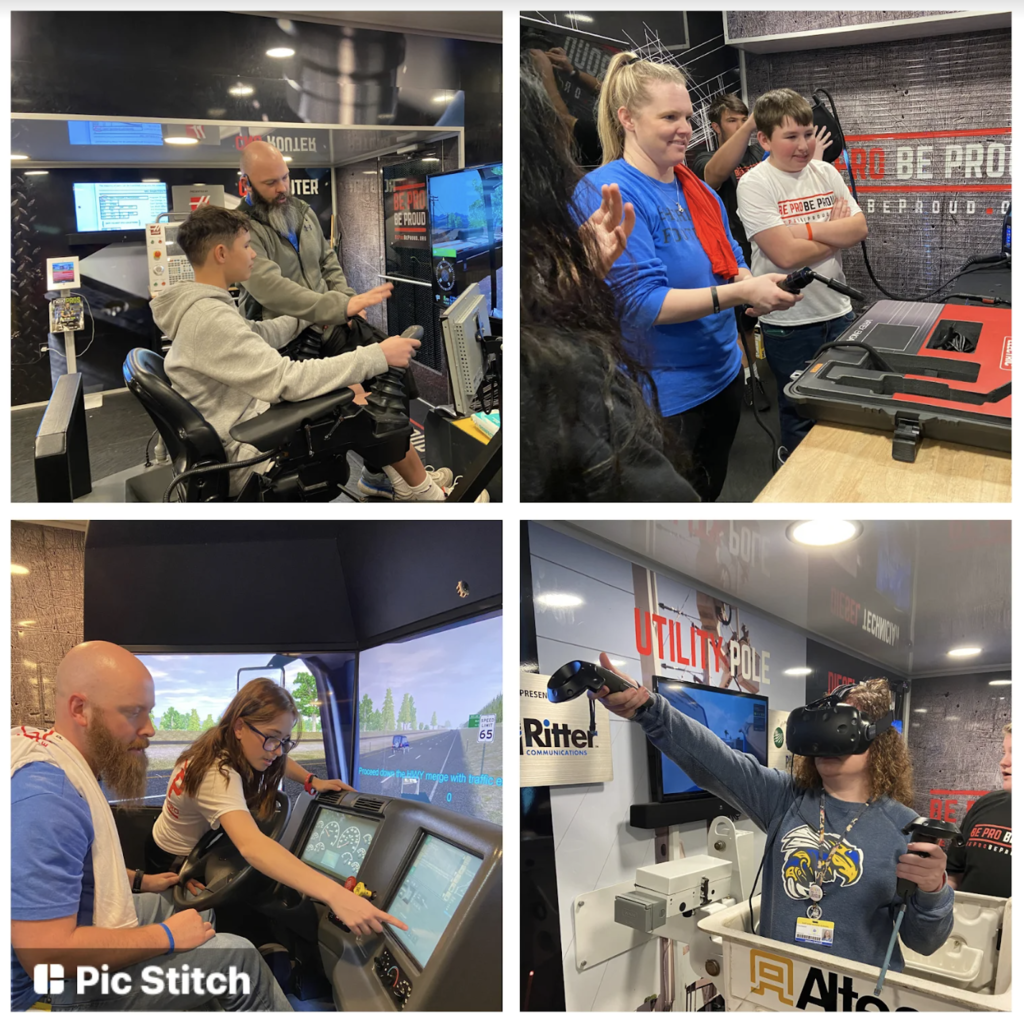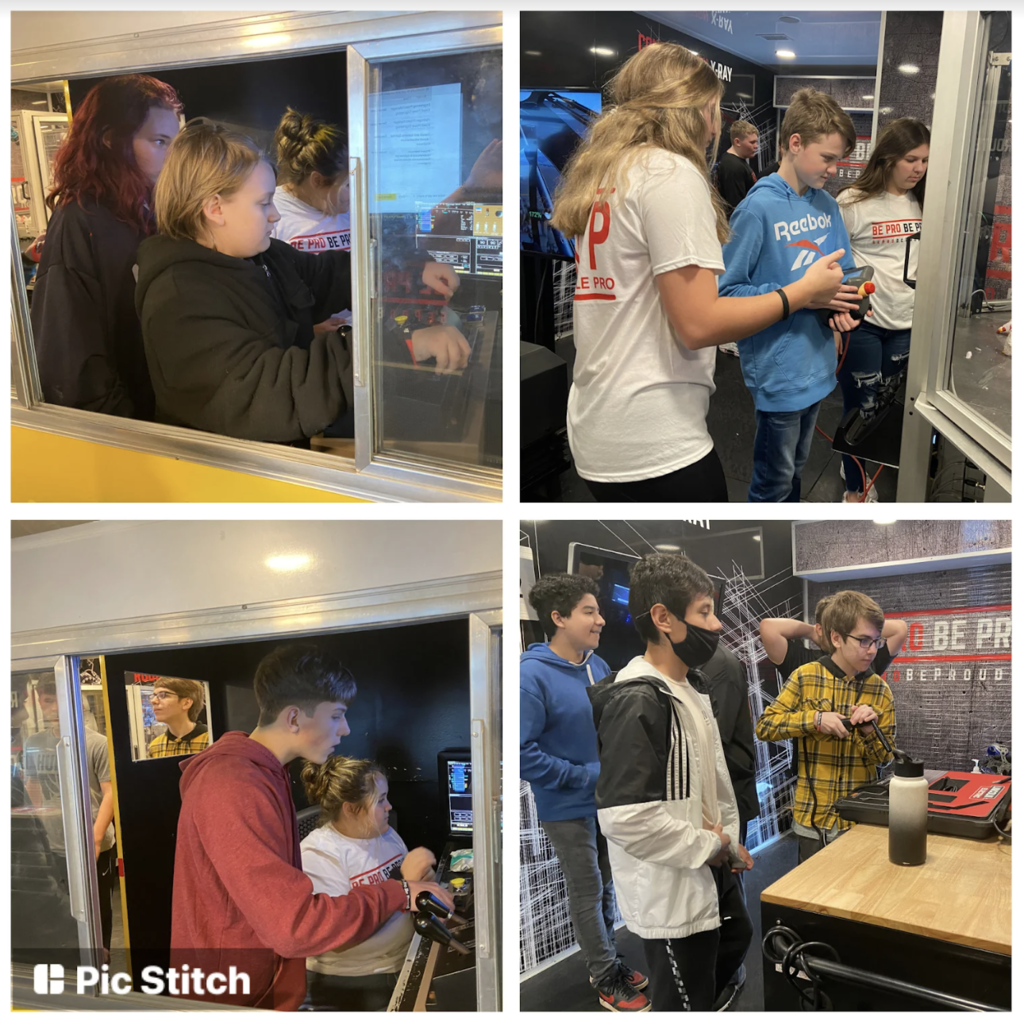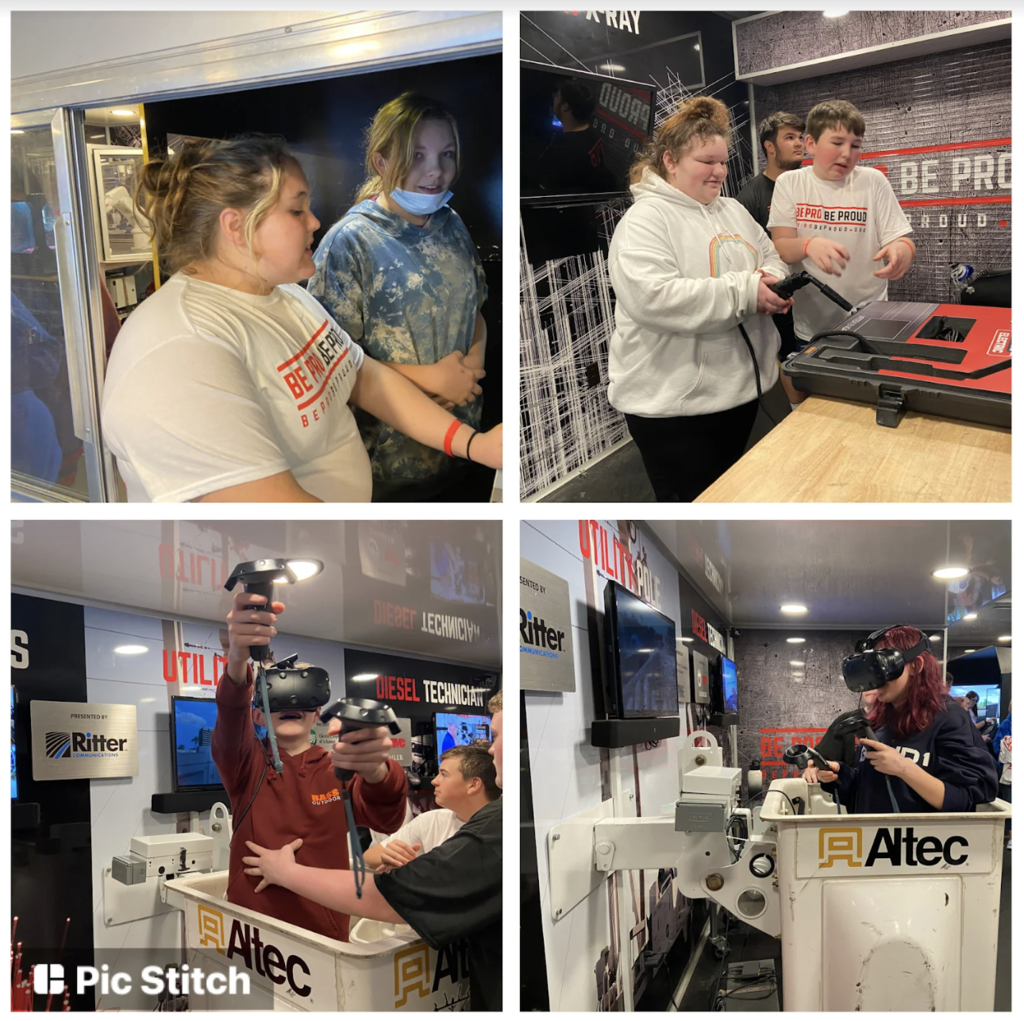 Vanesa Rios-Hernadez and Brayden Ashford have passed the Microsoft Office Word and Excel certification exams in Ms. Walker's Survey of Business class at EEM.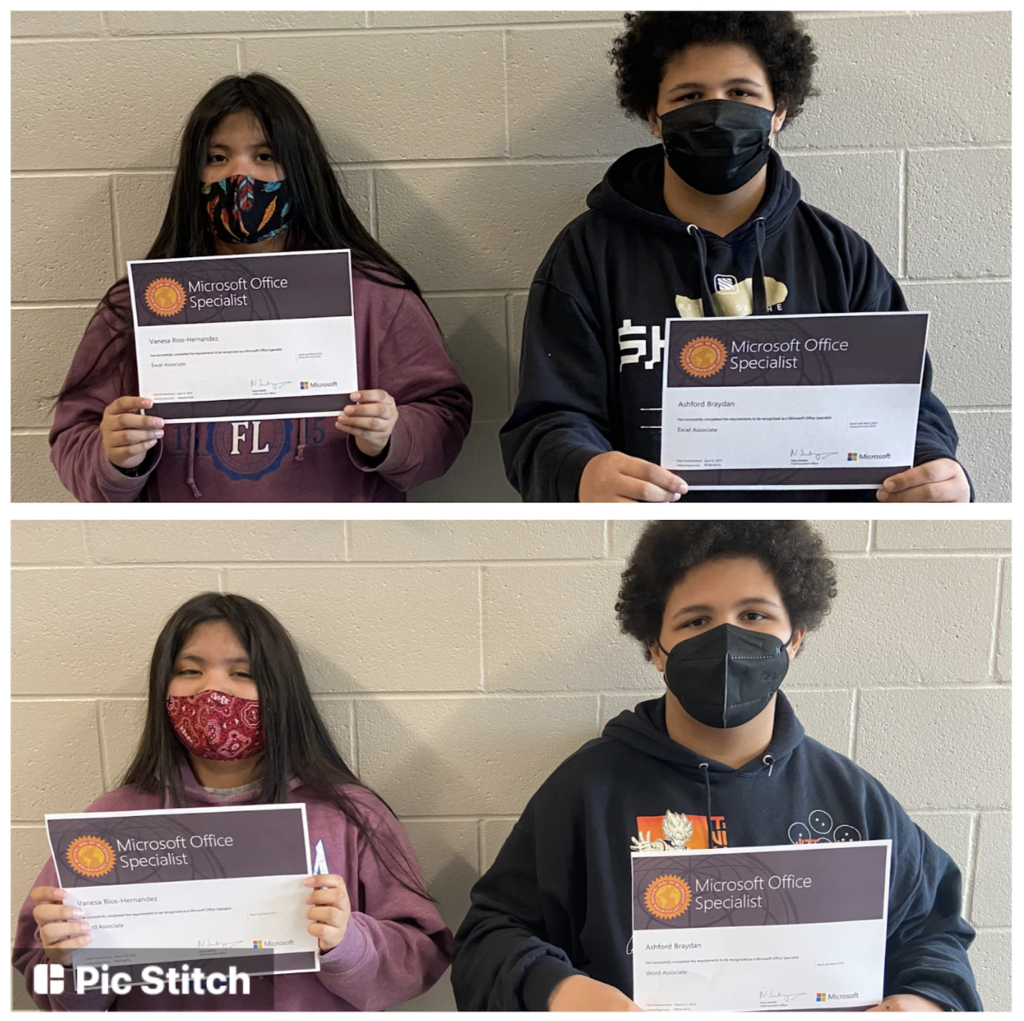 EEM's STEM into Spring was a great success. We loved having the opportunity to meet our future 6th-grade EEM Yellowjackets and enjoyed spending time with our current EEM families. Thank you to all who came out and participated in the fun!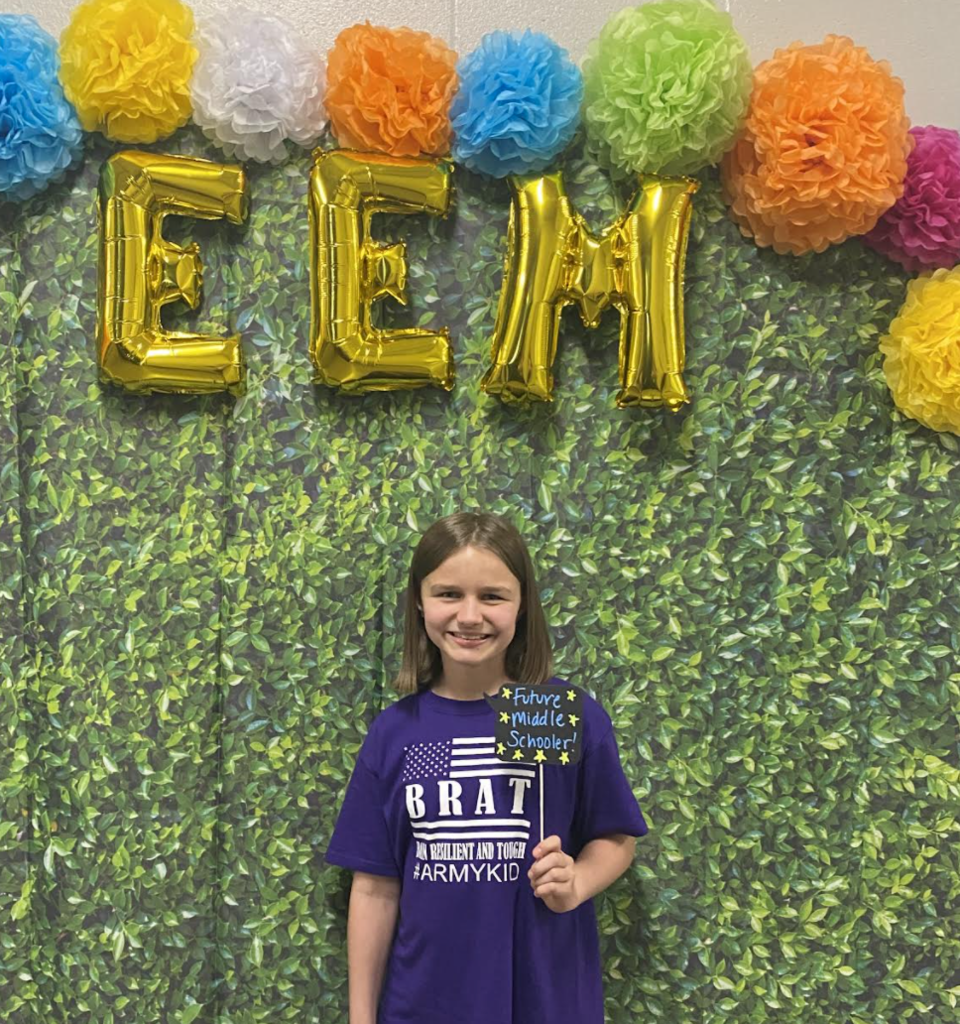 EEM is hosting "STEM into Spring" math and science night tomorrow, April 14th. We will have activities for families as well as refreshments. Incoming 6th-graders for the 2022-2023 school year are invited to come to tour the building & participate in the fun. We look forward to seeing you there!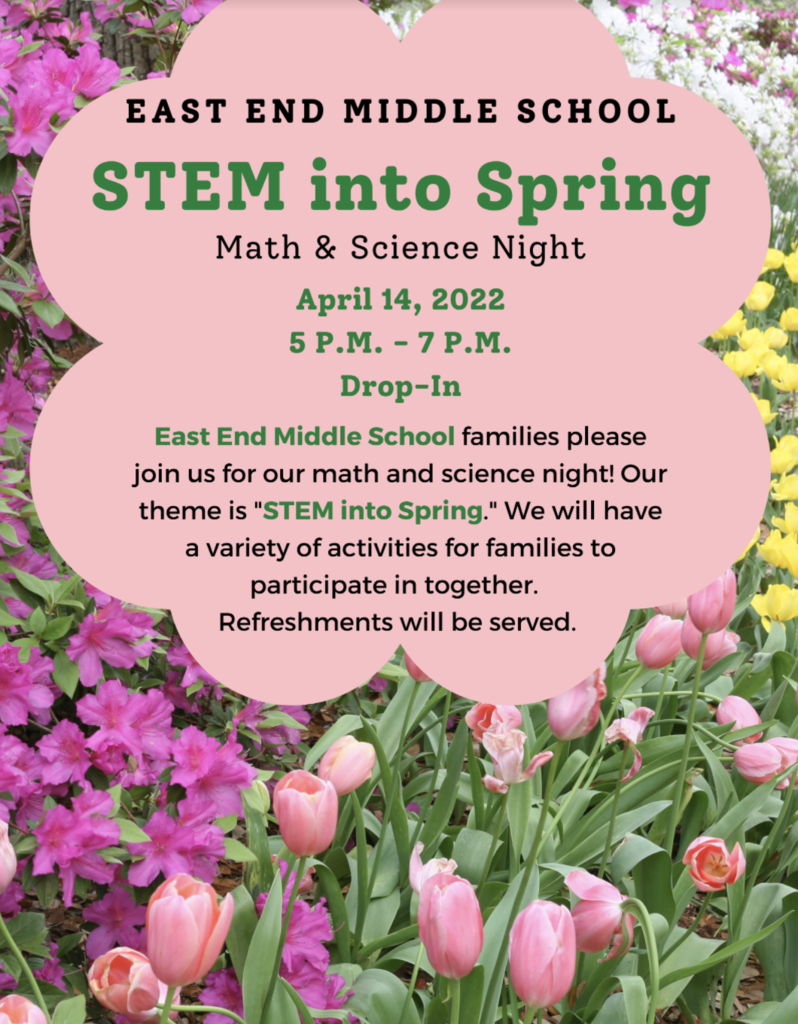 Good luck to the EEM students that will be representing EEM, Sheridan School District, and Central Arkansas at the National History Day State Finals Competition on Saturday, April 9th! Good luck to these incredible students! We are so proud of you!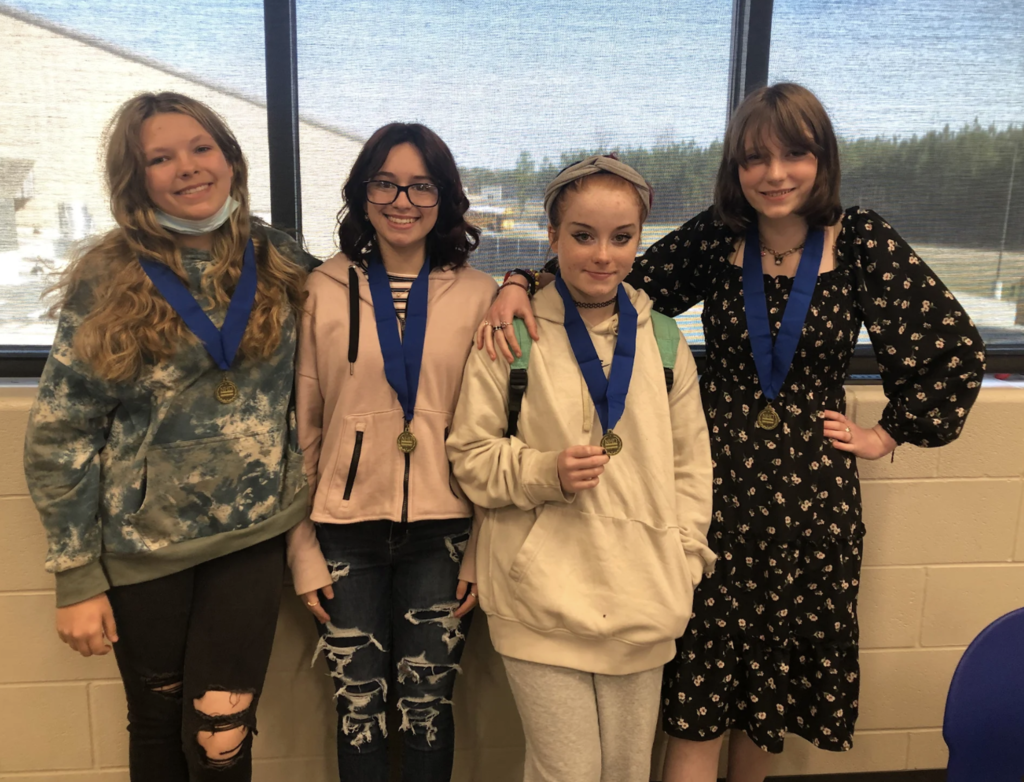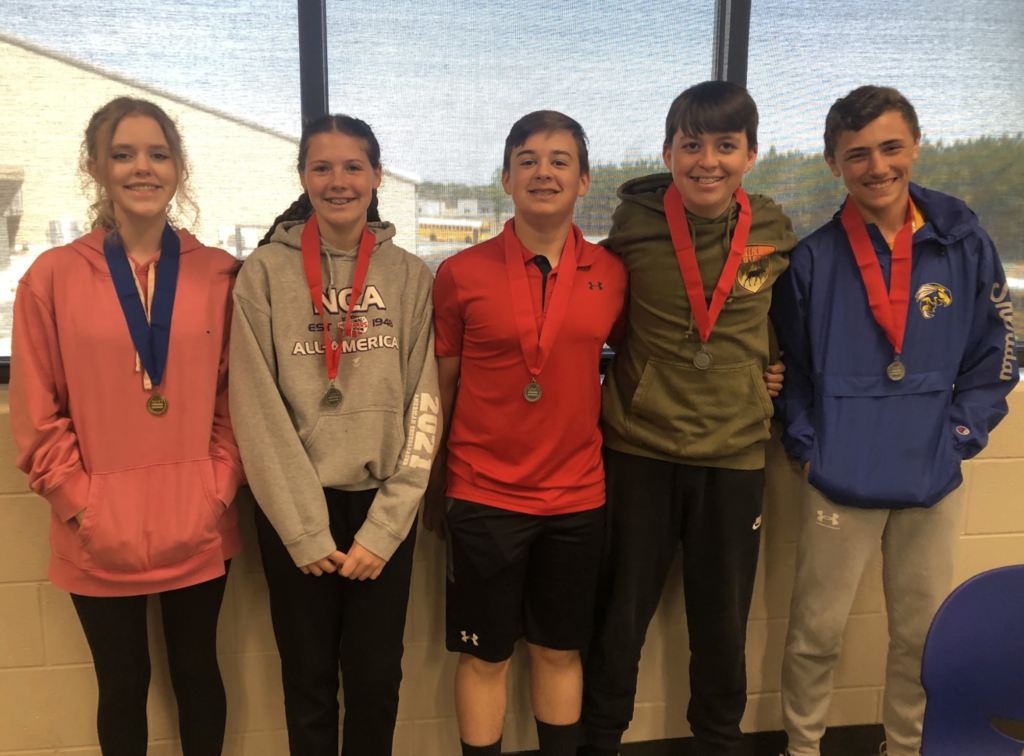 EEM - Mrs. Teague's JacketTime built towers utilizing up to 100 index cards and 1 meter of masking tape. The minimum required height was 40 cm. The goal was to build the tallest that could hold the most weight. The winning tower held 7,900 grams of weight and was 46.2 cm tall.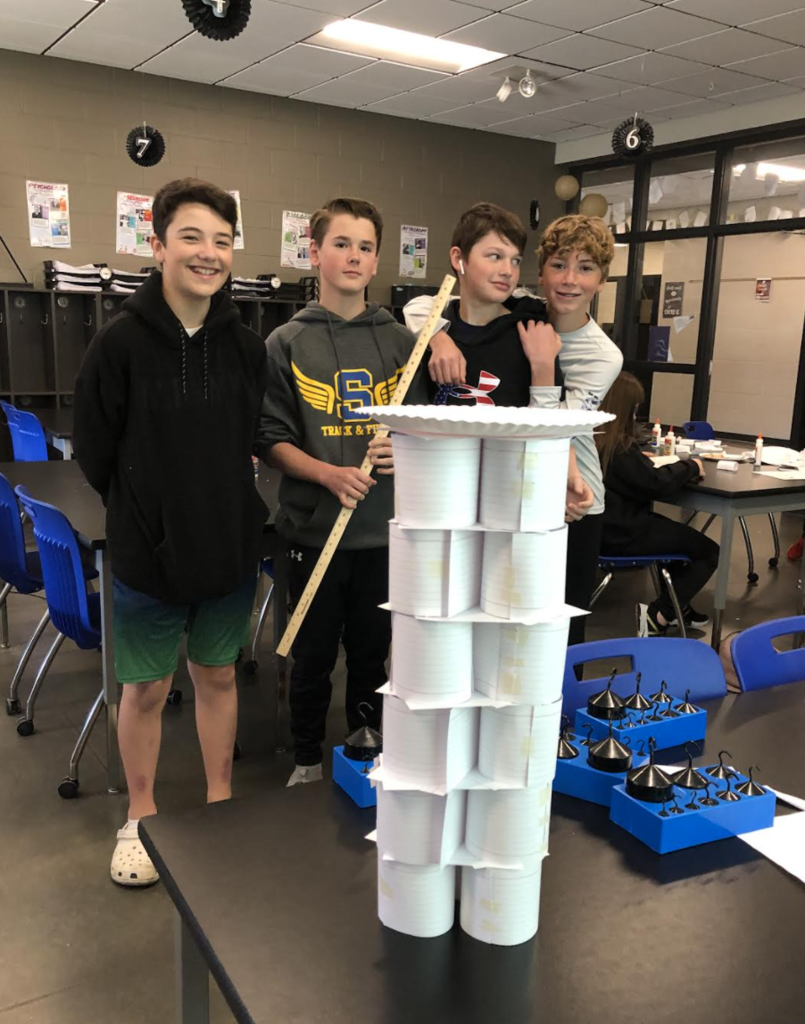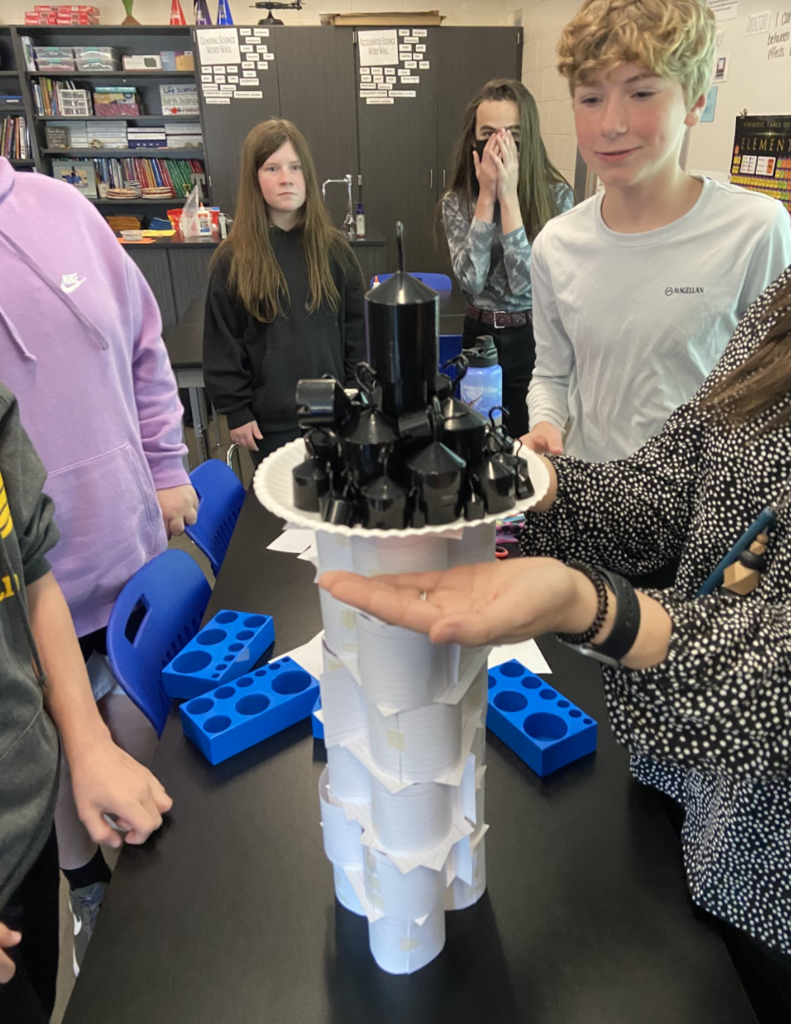 Congratulations to Candace Wilson, EEM's Hero of the Week. Mrs. Wilson serves as the instructional specialist on our campus. She is a super hard worker, always available and quick with responses/help, always thinking and making decisions with students in mind, and wears many hats within the district but achieves at high levels. Thank you, Mrs. Wilson, for all you do for our students and teachers!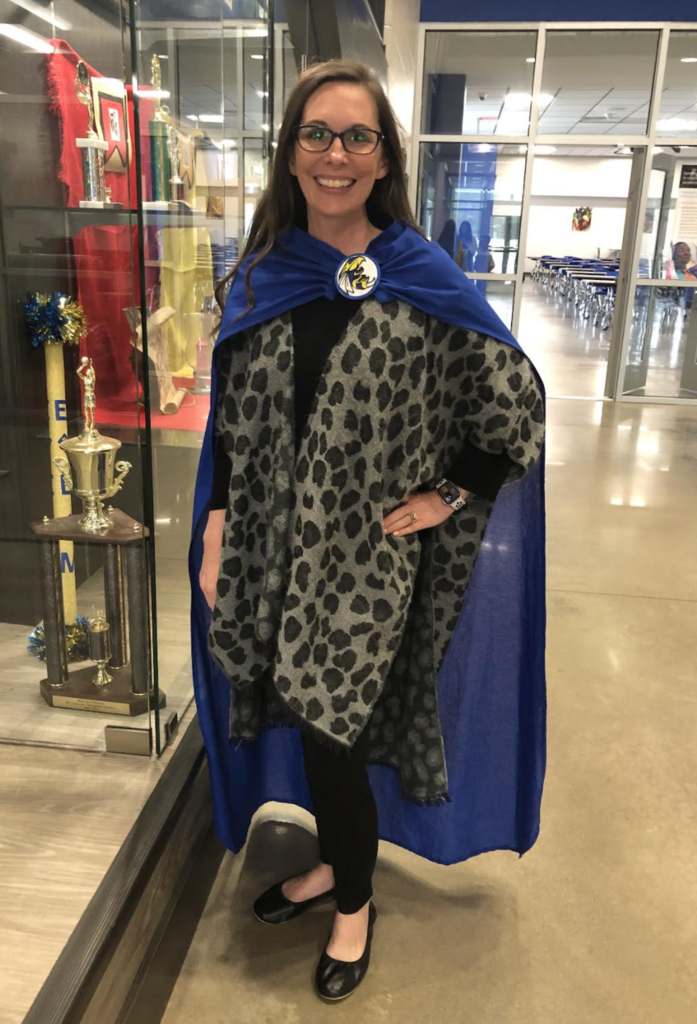 UPDATE - EEM's Spring Dance hosted by the PTO has been postponed until Friday, April 29th. Please see the attached flyer for more information.
Nothing like a friendly game of spoons between students and teachers when waiting on buses at EEM.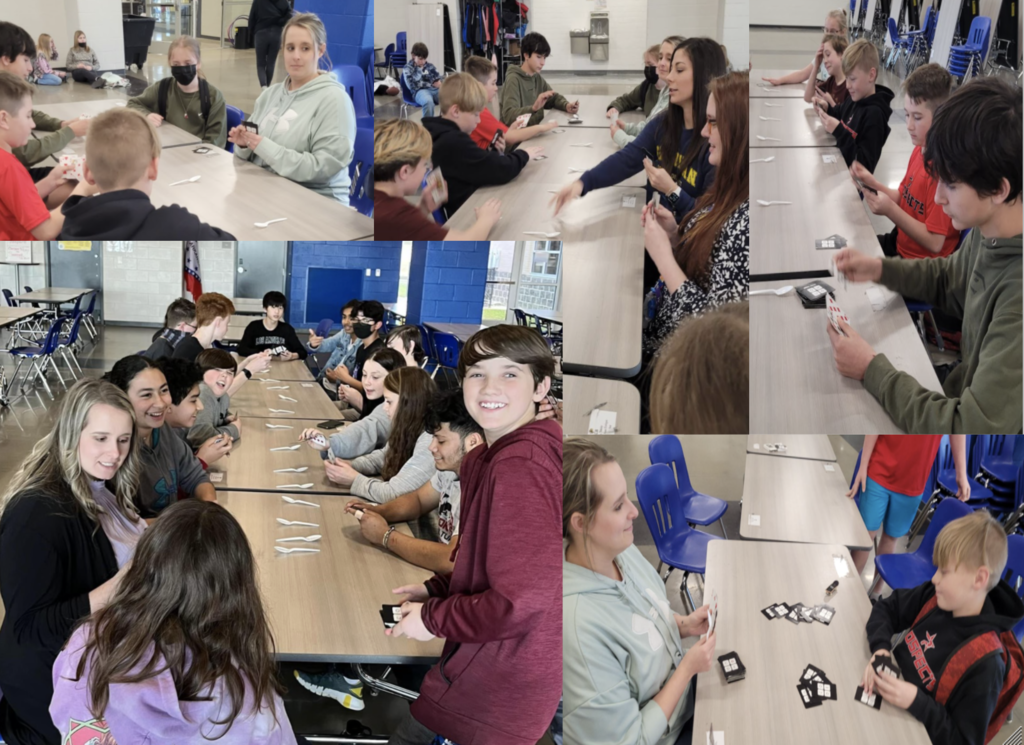 EEM students celebrated the students in each grade level with the highest score on the NWEA Assessment for the winter testing cycle. We will announce and celebrate the grade level with the most growth when we return from Spring Break.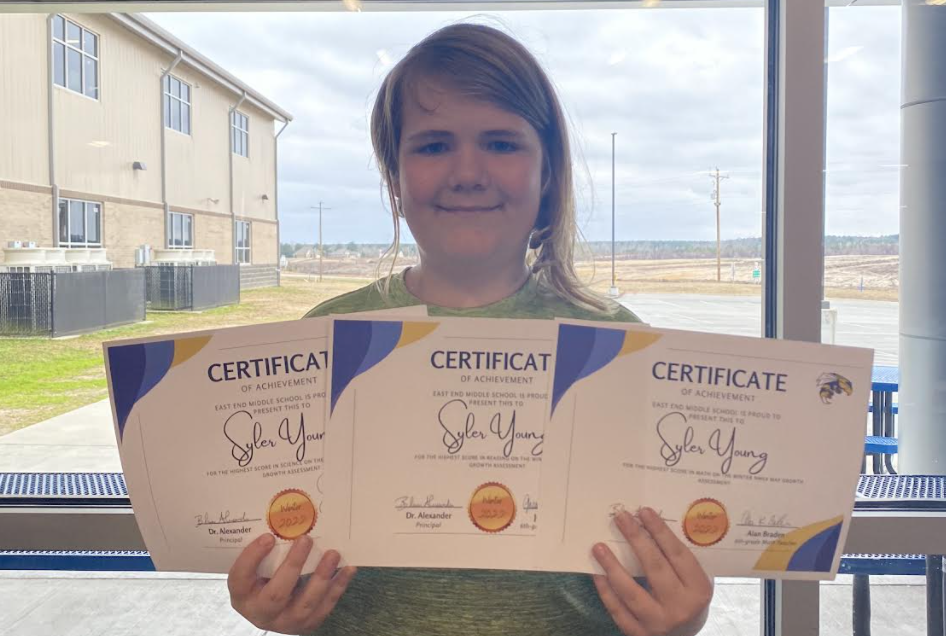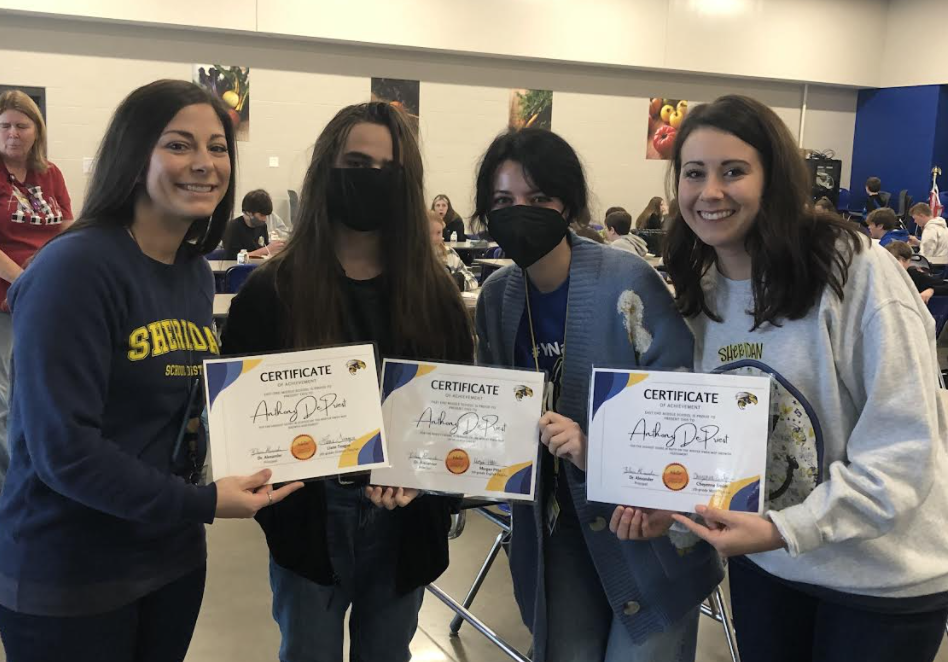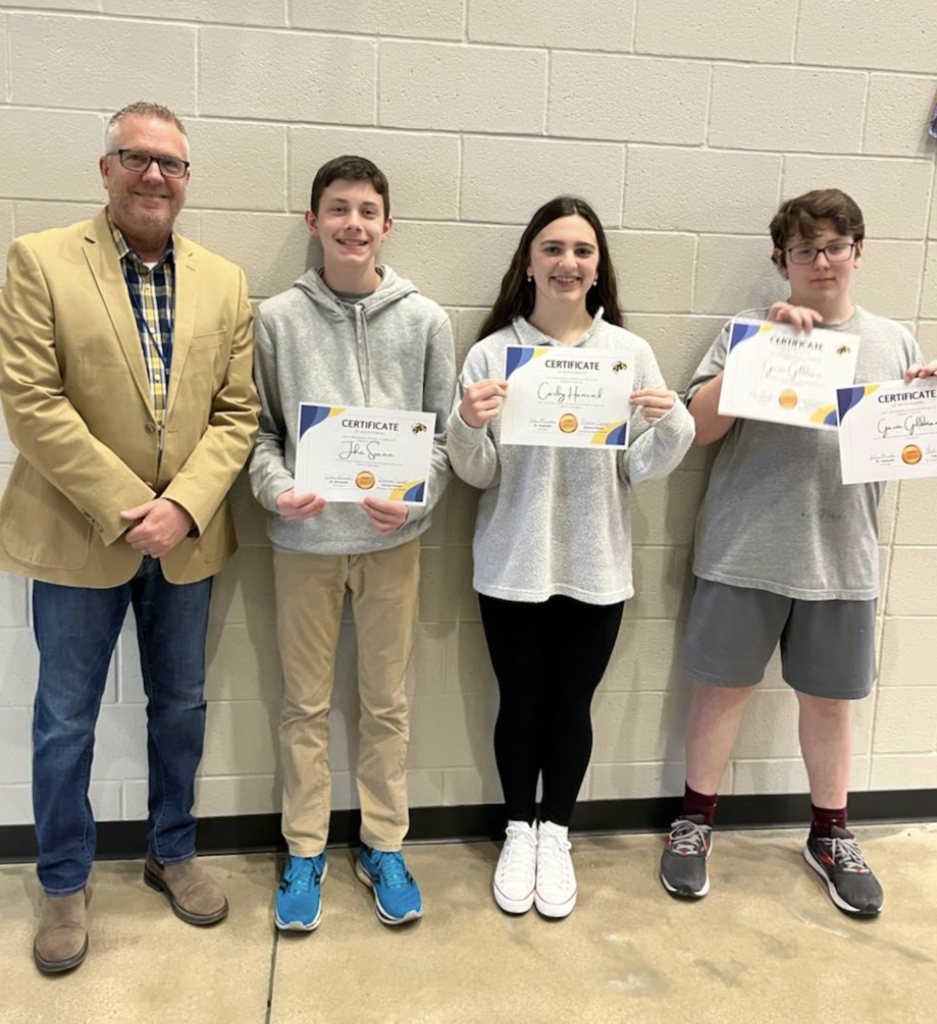 The EEM Quiz Bowl Team placed 2nd out of 9 teams in their last tournament yesterday! What a way to end the season! Congratulations!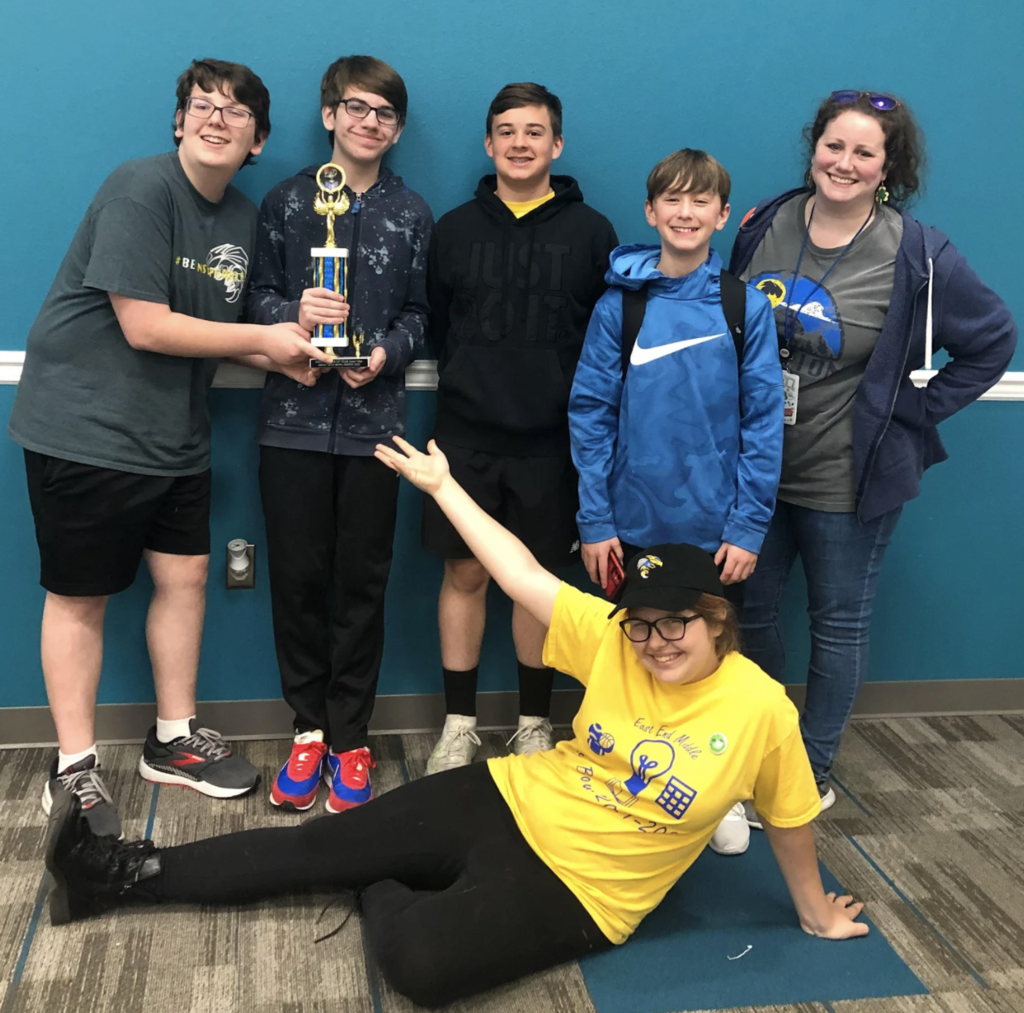 Congratulations to Mr. Beckwith, EEM's Hero of the Week. Mr. Beckwith goes the extra mile to ensure his students' enjoyment of learning. He hosts after-school meetings which spark creativity with his VEX Robotics team, teaches practical life skills to his engineering classes, and works with students to create the morning news. He focuses on developing high-level thinking skills in his students and everyday skills that will serve them throughout their lifetime. Hats off for his efforts!!