Tomorrow is National School Nurse Day, and SHS is blessed with an amazing school nurse. Many thanks to Nurse Nikki Allen for taking care of the students at SHS.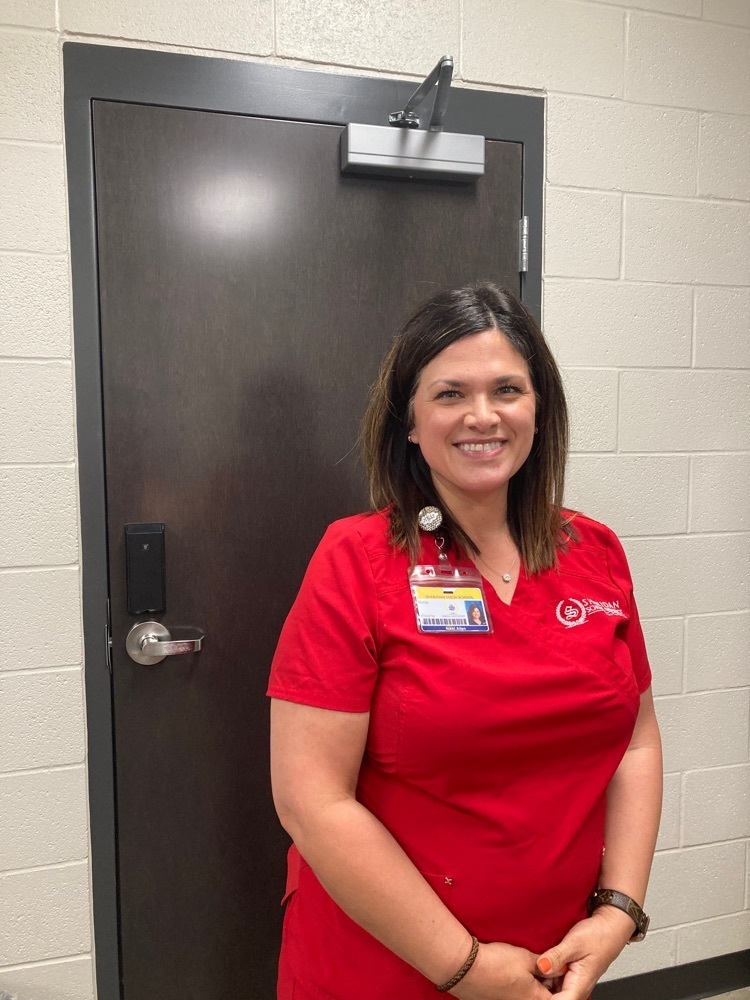 SHS had our National Signing Day today! We are so excited for the bright future our students have! Here are a few pics--more will be posted later.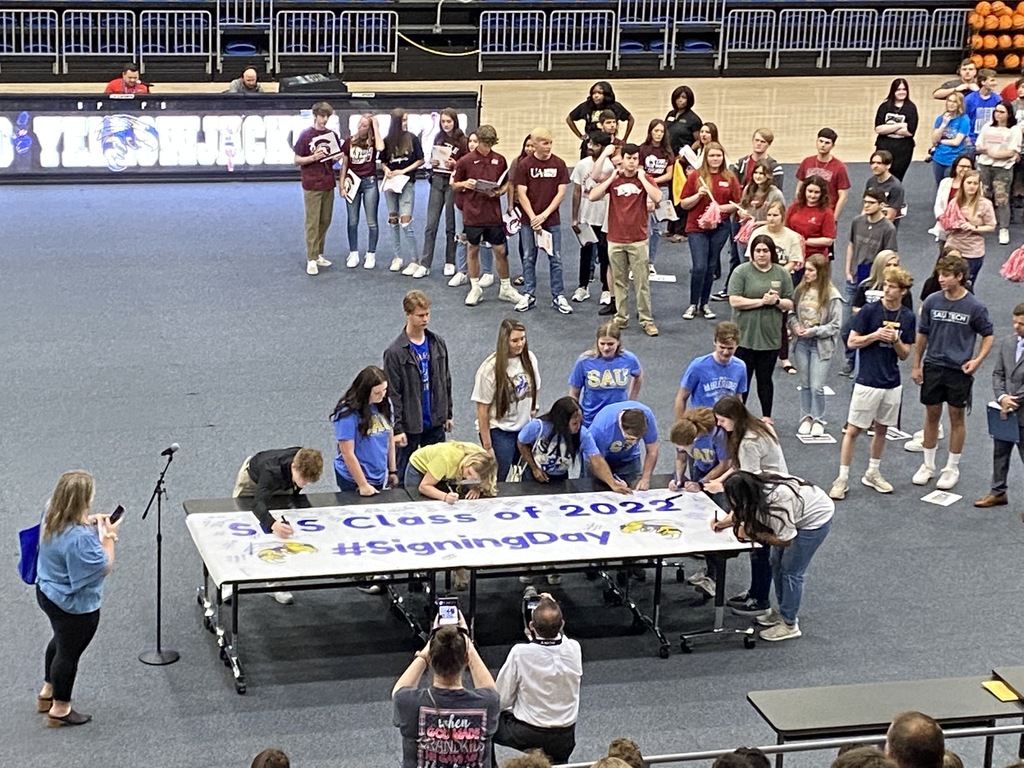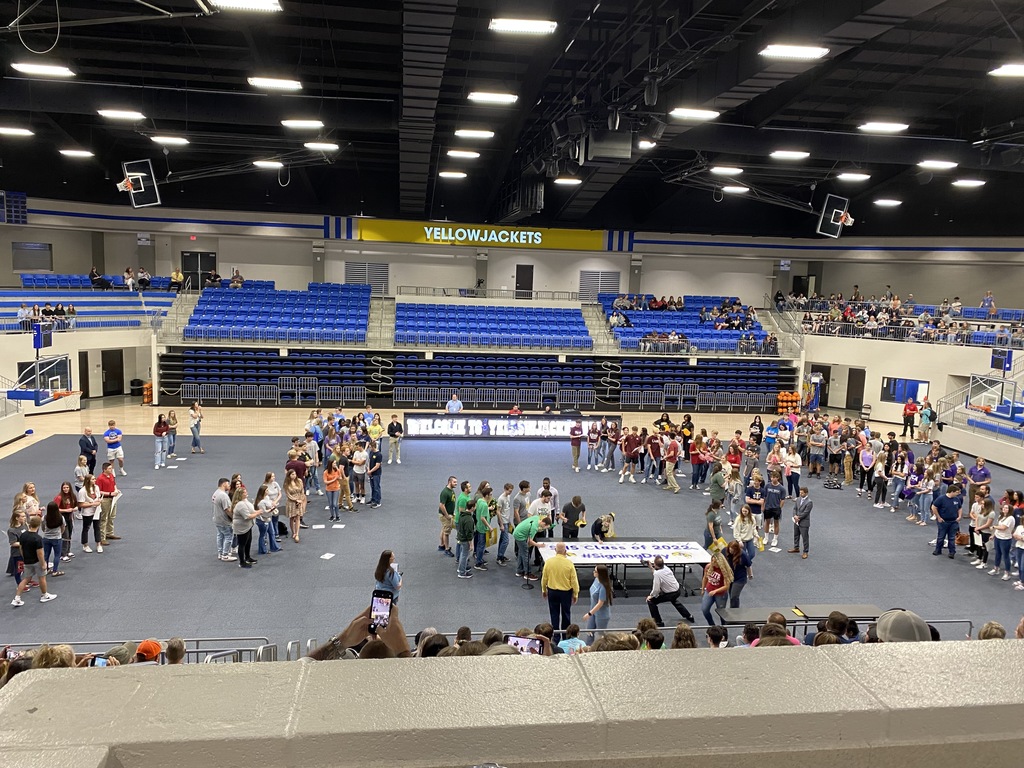 SHS National Senior Signing Day is tomorrow (Tues, May 10) at 8:30 AM in the Yellowjacket Arena. Watch the livestream if you can't join us:
https://youtu.be/dRfqUT85U1M
Go Jackets!
SHS Seniors-- Read this doc for information on how/when you will turn in your chromebook and charger:
https://bit.ly/3eU8LIe
The SHS Jackets for Success class cooked and delivered made-to-order breakfast to teachers yesterday morning as part of Teacher Appreciation Week. Thank you!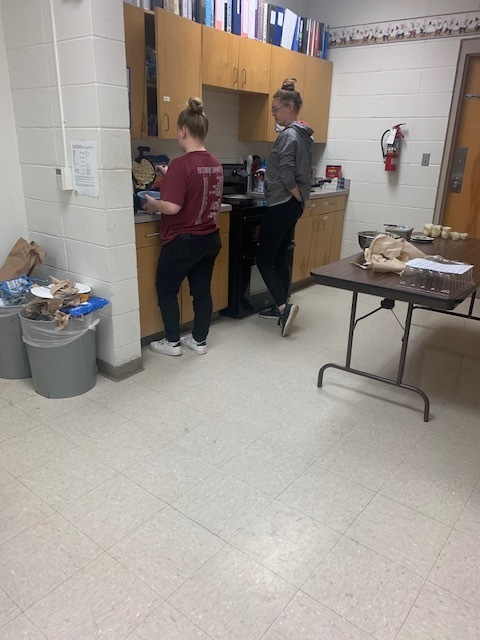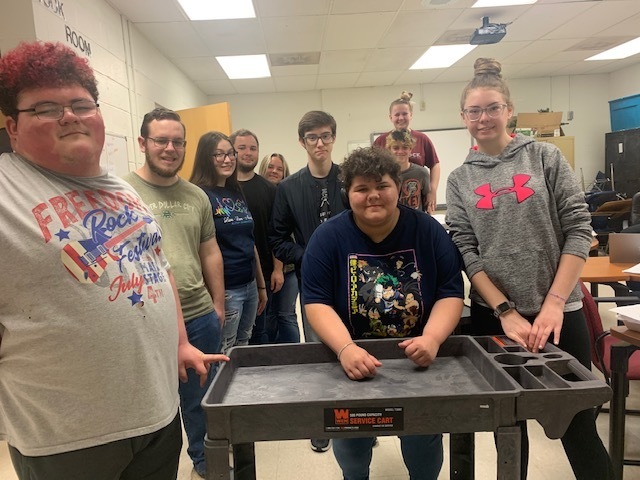 Seniors – Remember the deadline to submit your selections for Impact Awards is Thursday, May 5. You will pick-up your certificates on May 11, 12, or 13 and deliver/present them on Monday, May 16. See Mrs. Stockton with any questions.
SHS JAG students delivered goodie bags and set up a table of snacks in the teacher's lounge today for Teacher Appreciation Week. They worked on planning and organizing everyone's jobs and responsibilities along with making treats and thank you notes then putting together the bags and setting up the table in class. FBLA students helped by bringing bags of candy.
Mrs. Newberry's class at SHS made and delivered popcorn to teachers today for Teacher Appreciation Week!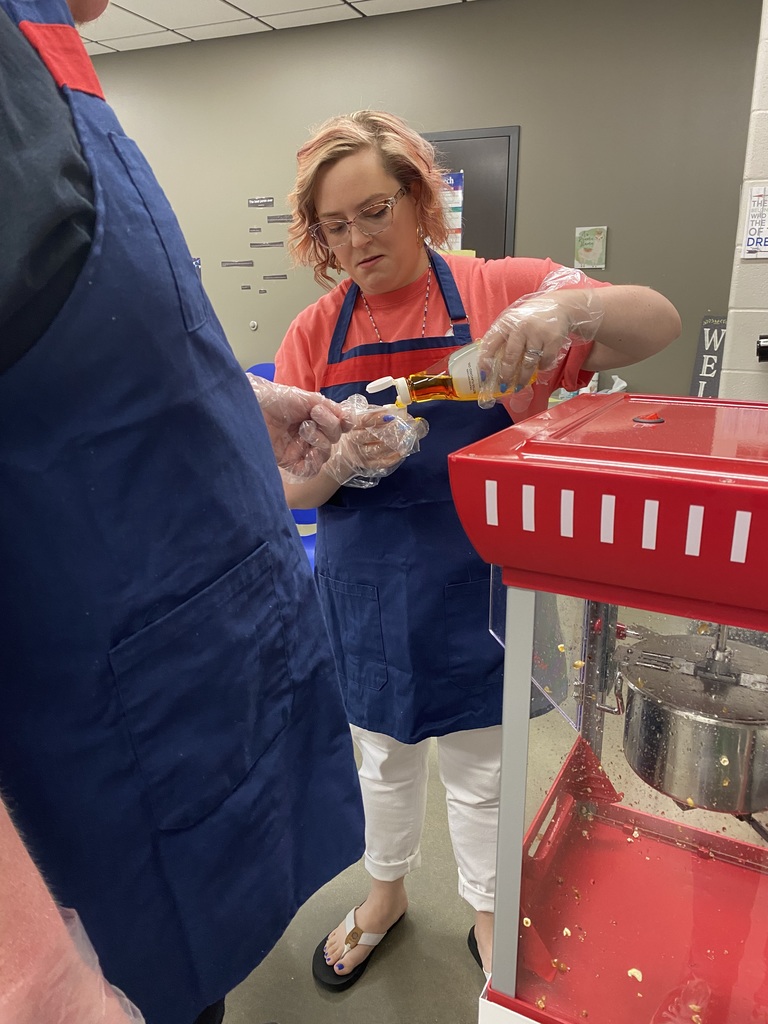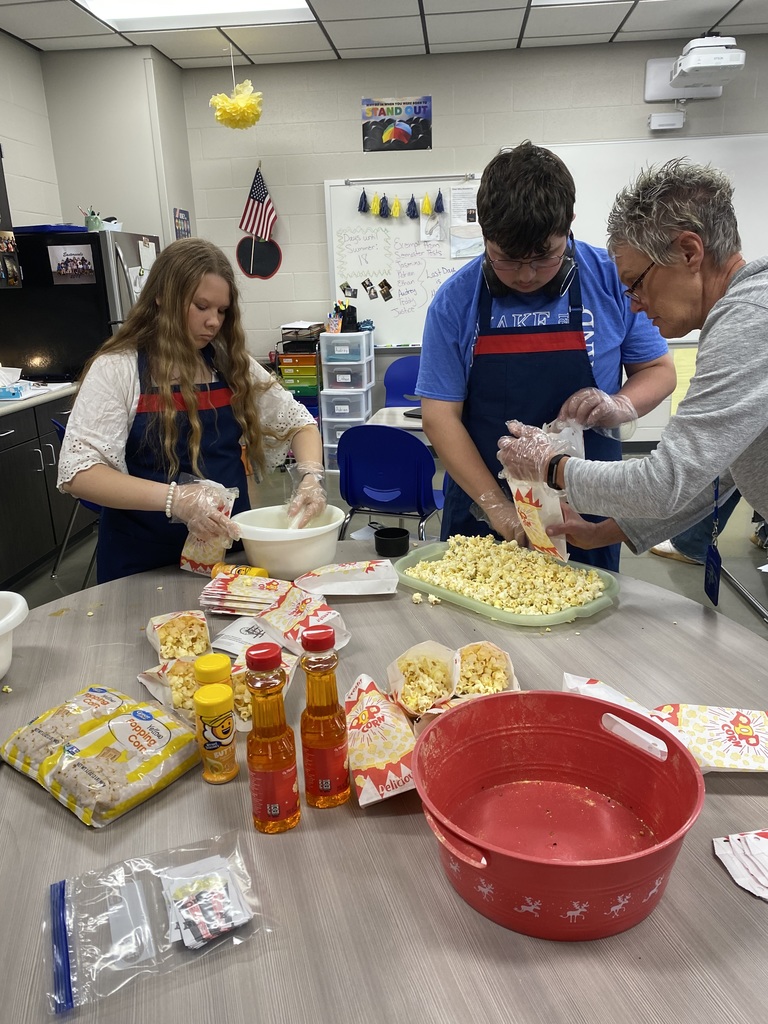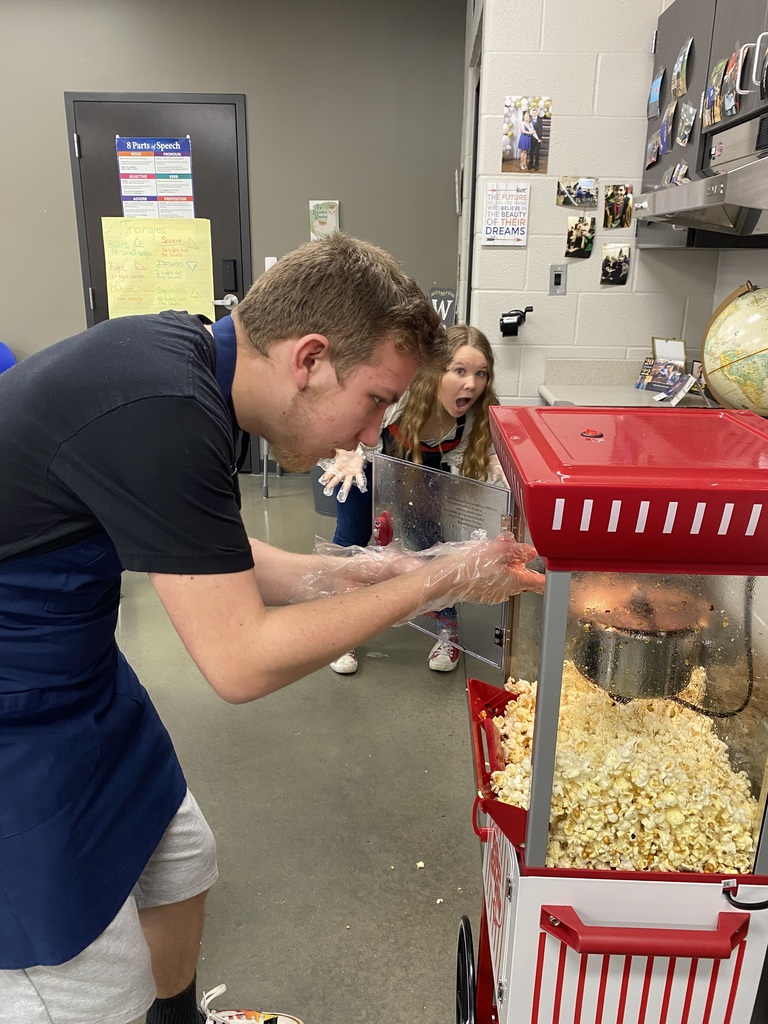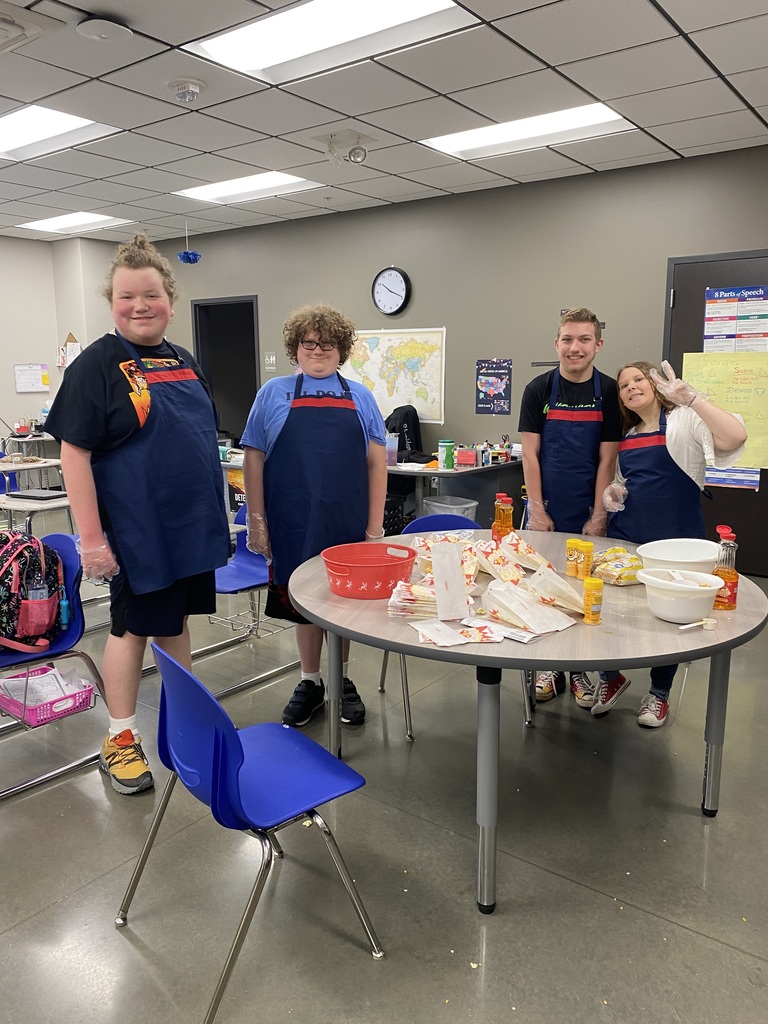 Today, the Technology Student Association members delivered goodie bags to SHS teachers and staff members for Teacher Appreciation Week! Thank you to all of our SHS teachers and staff for all you do for your students!
SHS wants to send a HUGE THANK YOU to all of our teachers for all of the hard work, time, and effort they put into our students, families, school, and community! Happy Teacher Appreciation Week!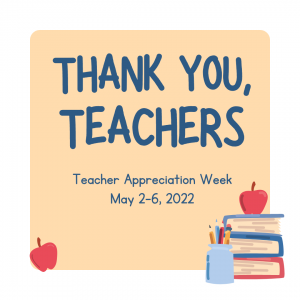 The SHS talent show was Friday, April 29. Third place went to Thomas Ross. Second place went to Xander Dalton, Patrick Gentry, Jackson Dowler, and Harrison Moss. First place went to James Berry. We have some talented students at SHS!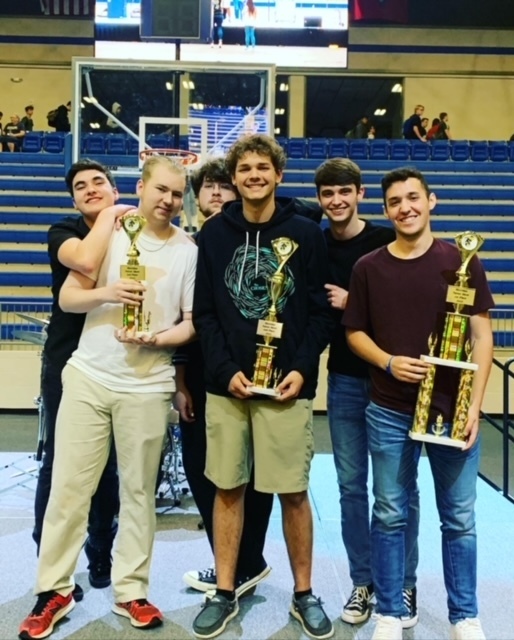 Seniors – Remember the deadline to purchase tickets for the Awards Banquet is Monday, May 2nd. Use this link for more information about the event & purchasing tickets:
https://bit.ly/3MjRyHv
SHS National Honor Society & JROTC got a head start on Teacher Appreciation Week this morning by providing teachers with a coffee and donut bar. Other SHS student organizations will recognize teachers next week, too. We love our teachers. Happy (early) Teacher Appreciation Week!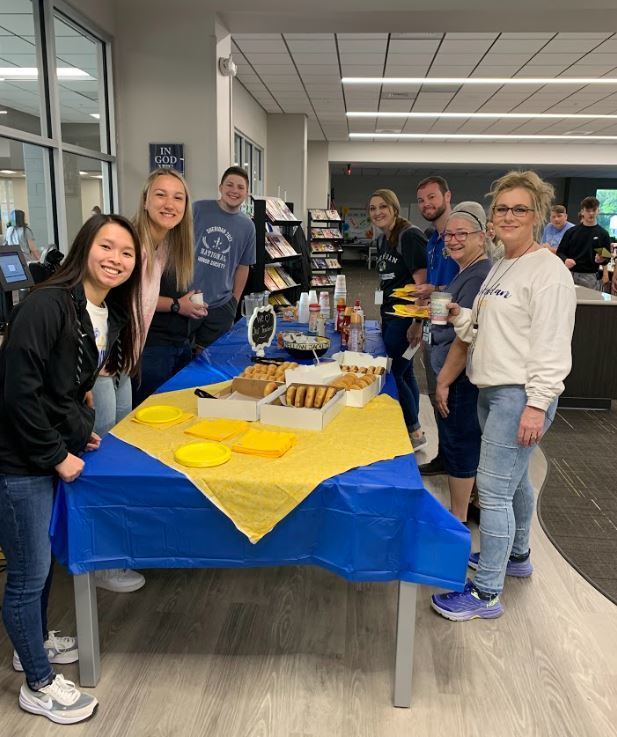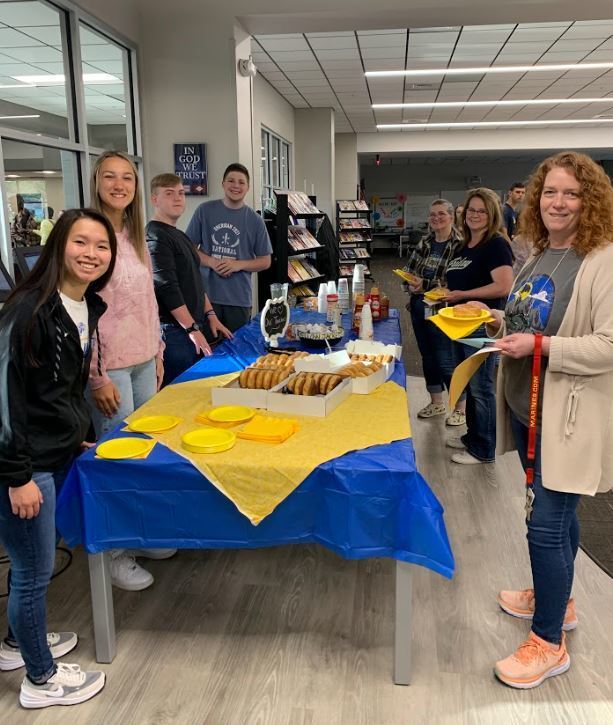 The SHS Theatre II and III class will have a Theatre Showcase this Sunday, May 1 at 2 PM in the SHS cafeteria. All are welcome and it is free! Please come join us and see what our students have learned.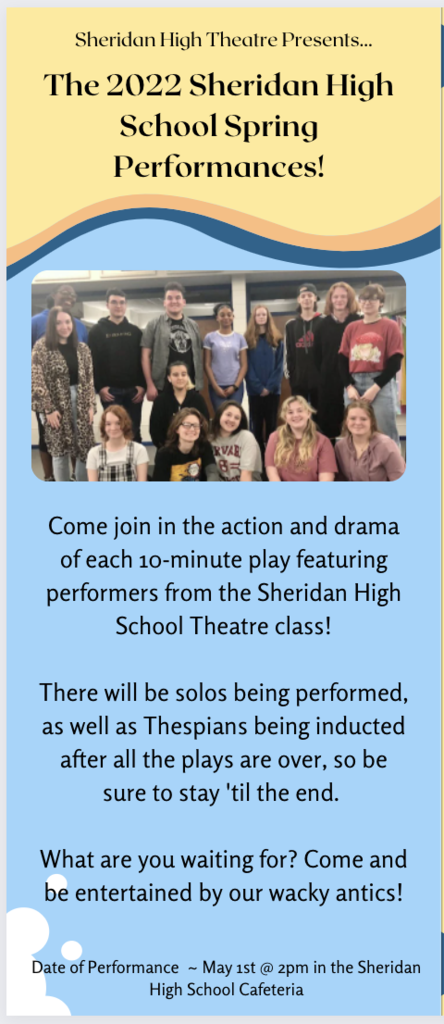 Congratulations Mary Jones for being chosen the SHS Staff Member of the Week! Ms. Mary works in our cafeteria serving students every day with a wonderful personality, pride in her work, and caring nature with students and staff. We are lucky to have Ms. Mary at SHS.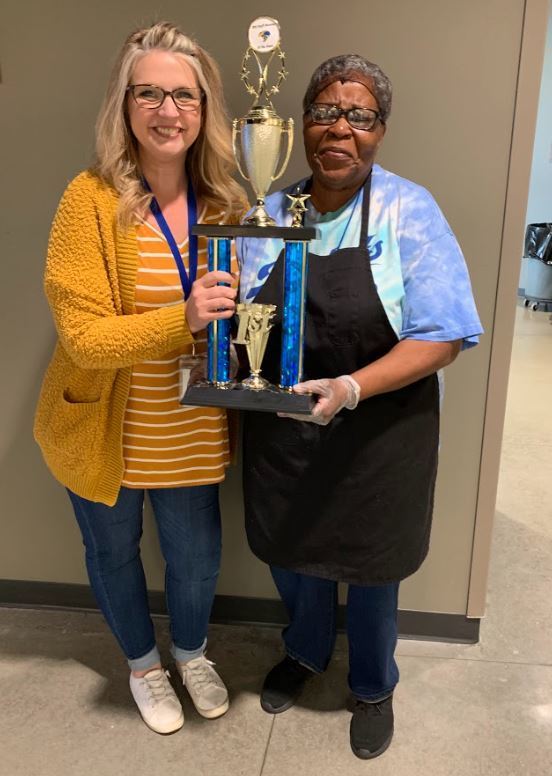 Congratulations to the SHS FFA! They attended the 3 day, FFA State Convention this week, winning awards, competitions, and scholarships! Theses students and their sponsor, Taylor Donnelly, have worked extremely hard this year to get to this point. Many also qualified to compete again at the National level in October. Way to go!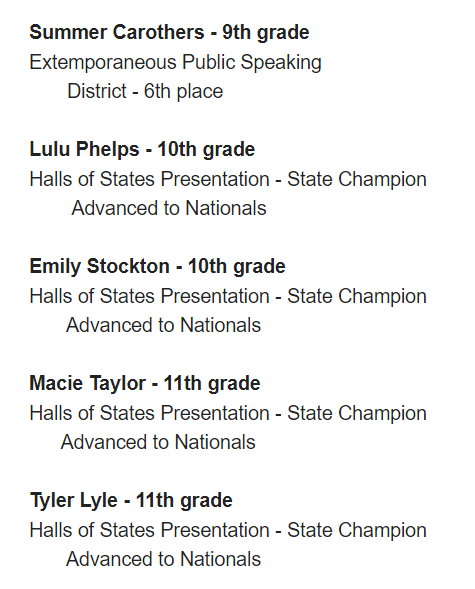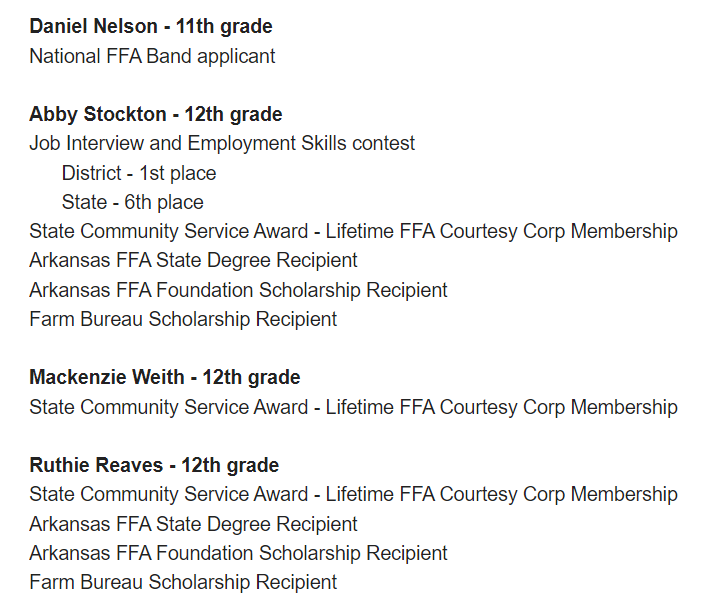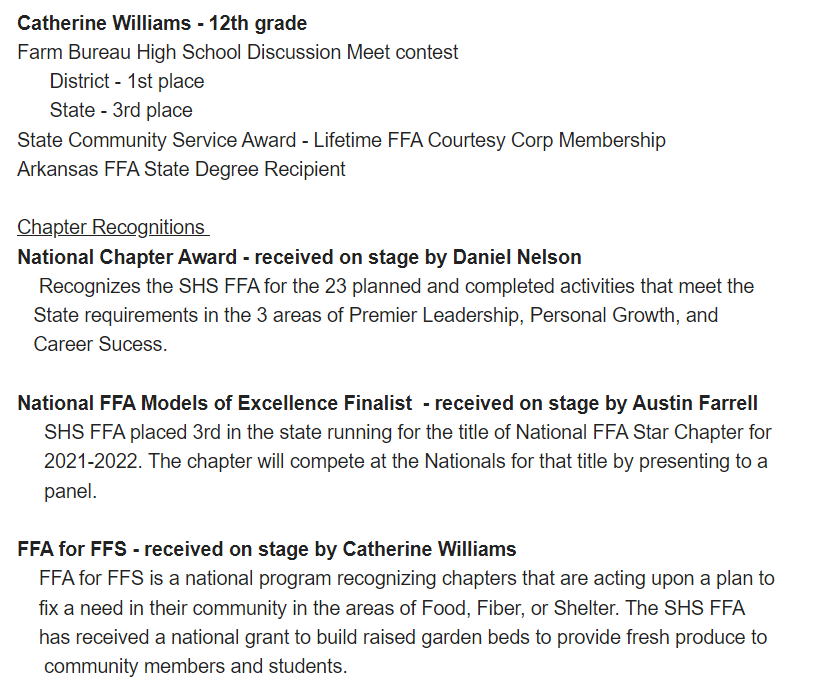 SHS wants to send a huge shout-out to our Administrative Assistants - Brandy Ashley, Korey Bean, Dawn Belknap, Renee Hix, & Nina Webb. They are a wonderful team, and we couldn't do it without them!
Seniors & Families – The Senior Scholarship Awards Banquet will be Tues, May 17. Seniors who are receiving an institutional, private, or local scholarship are invited. Dinner is at 6:00 PM; awards presentation is 6:30 PM. The deadline to purchase tickets is Monday, May 2nd. Use this link for more information about the event & purchasing tickets:
https://bit.ly/3MjRyHv
Seniors & Families – The Senior Scholarship Awards Banquet will be Tues, May 17. Seniors who are receiving an institutional, private, or local scholarship are invited. Dinner is at 6:00 PM; awards presentation is 6:30 PM. The deadline to purchase tickets is Monday, May 2nd. Use this link for more information about the event & purchasing tickets:
https://bit.ly/3MjRyHv