The SHS chapter of the Technology Student Association attended state competition at Camp Couchdale in Hot Springs. The Robotic Vex Design First Place award went to Luke Thurmon, Robbie Sprague, Ryan Nanthalangsy, Anna Ellison & Patrick Barnes. First Place in the Computer Integrated Manufacturing was awarded to Hunter Campbell & Trey Bennett. SHS students also competed in Architectural Design, Game Board Design, & more Robotics.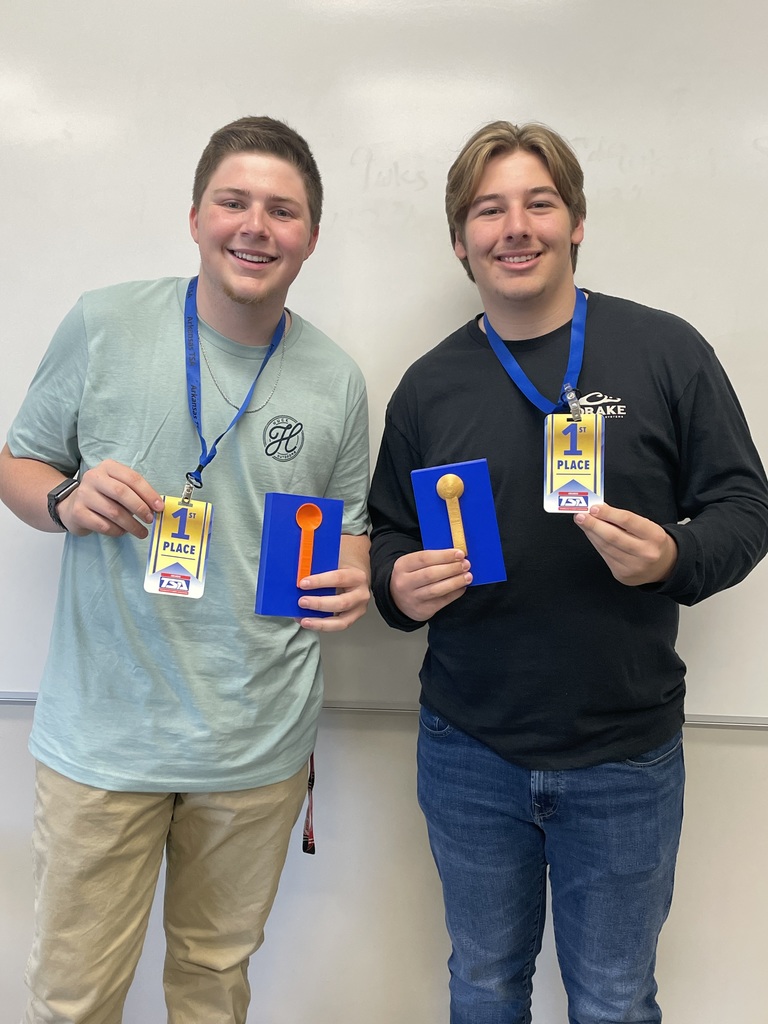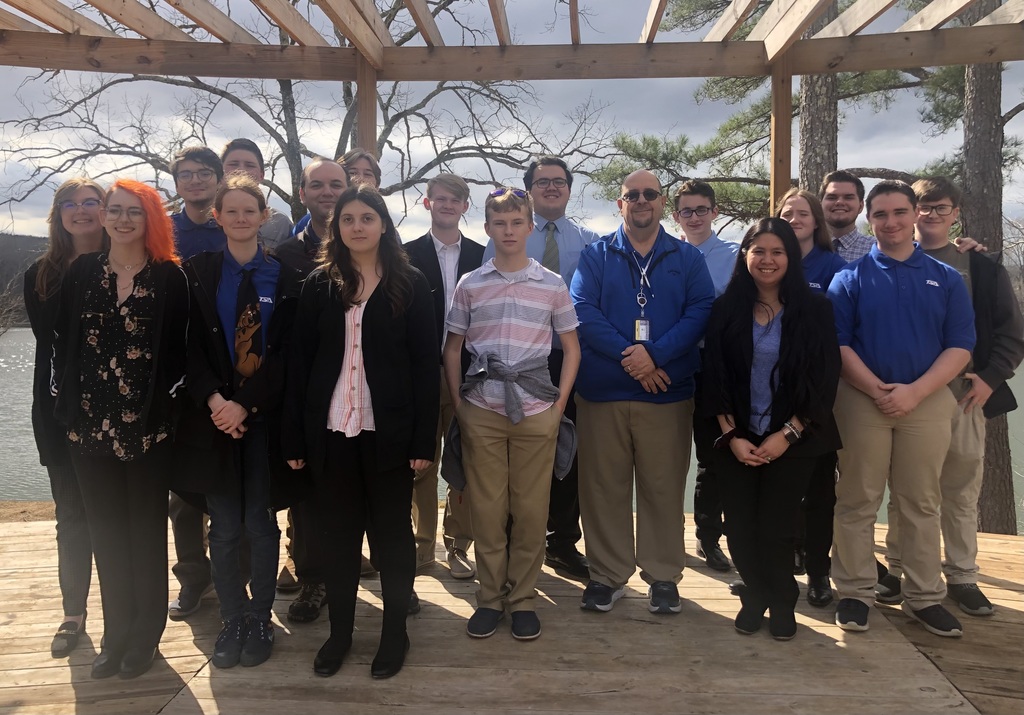 Seniors -- Remember to check your school email on a regular basis. Mr. Lamartiniere is posting information on new scholarships. Don't Miss Out on an opportunity for FREE money for College!!
Auditions for the Yellowjacket Band Color Guard will take place the week of March 28. This is open to any current 9th -11th grade student. No experience is necessary, and you do not have to be enrolled in band for the full year. Come join a great group of students who have fun performing! Contact Gregg Scott at SHS for more information.
SHS - Congratulations to Amanda McMahan for being named the SHS Staff Member of the Week! Mrs. McMahan teaches English and sponsors the Quiz Bowl. She gives a lot of extra time with practices & competitions to help make the Quiz Bowl team so successful. A big THANKS to Mrs. McMahan!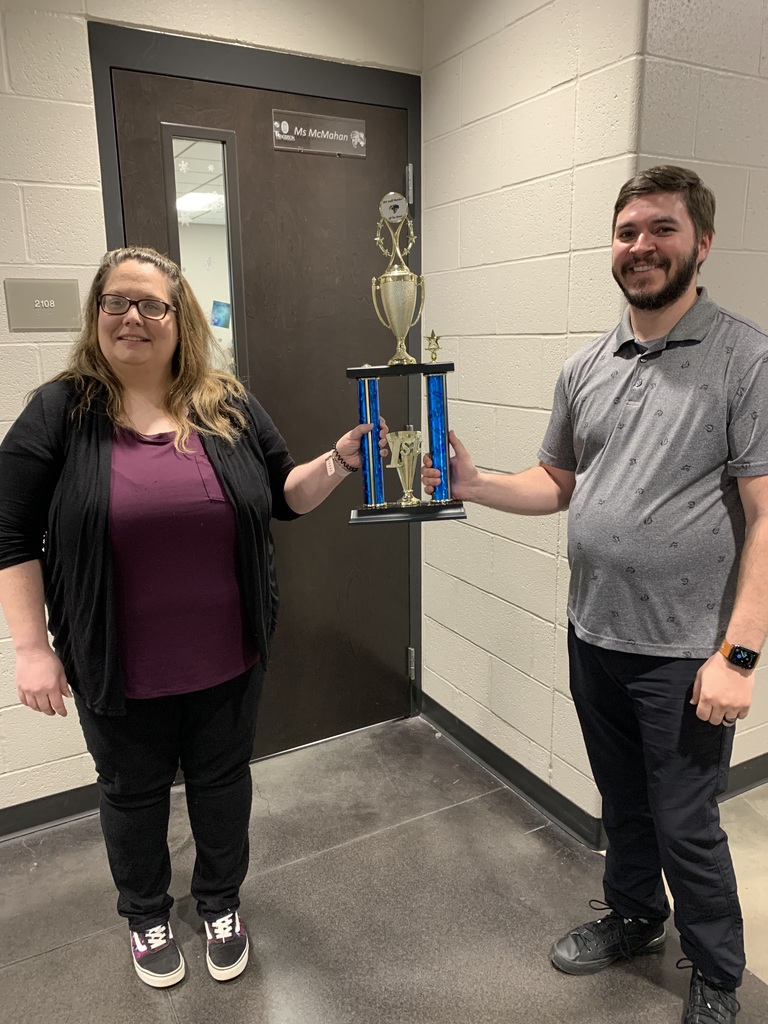 SHS Seniors - It's time to begin preparing for the 2022 Senior Slideshow! Each student will have 1 slide that will include 2 pictures. Seniors have been sent other guidelines and the submission link to their school emails. All submissions are due by April 20th.
SHS - Congratulations to Luke Keen for being named the SHS Staff Member of the Week! Mr. Keen teaches English and Journalism and sponsors the Yearbook. He works hard to teach his students and Yearbook staff to be the best writers they can be.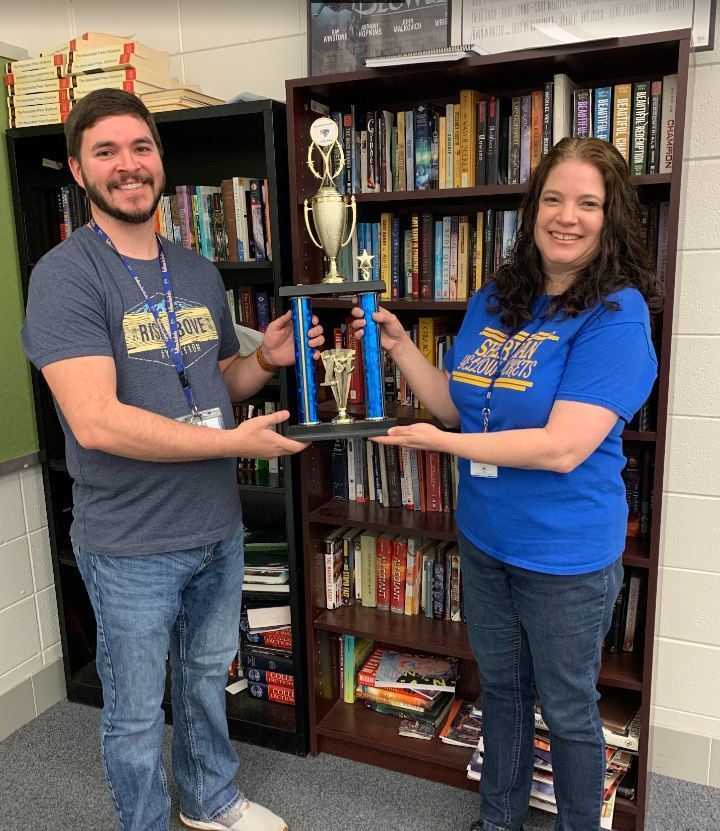 SHS Students - If you would still like to order a yearbook, they can still be preordered from Mr. Keen. The cost is $50. Bring either cash or check, payable to Sheridan High School. The last date to preorder is Friday, March 11.
February is Career & Technical Education (CTE) Month, & SHS is proud to recognize our CTE teachers & courses! We hope you've enjoyed our spotlights on these teachers and programs this month. We thank them for the great job they all do for our students, school, and community!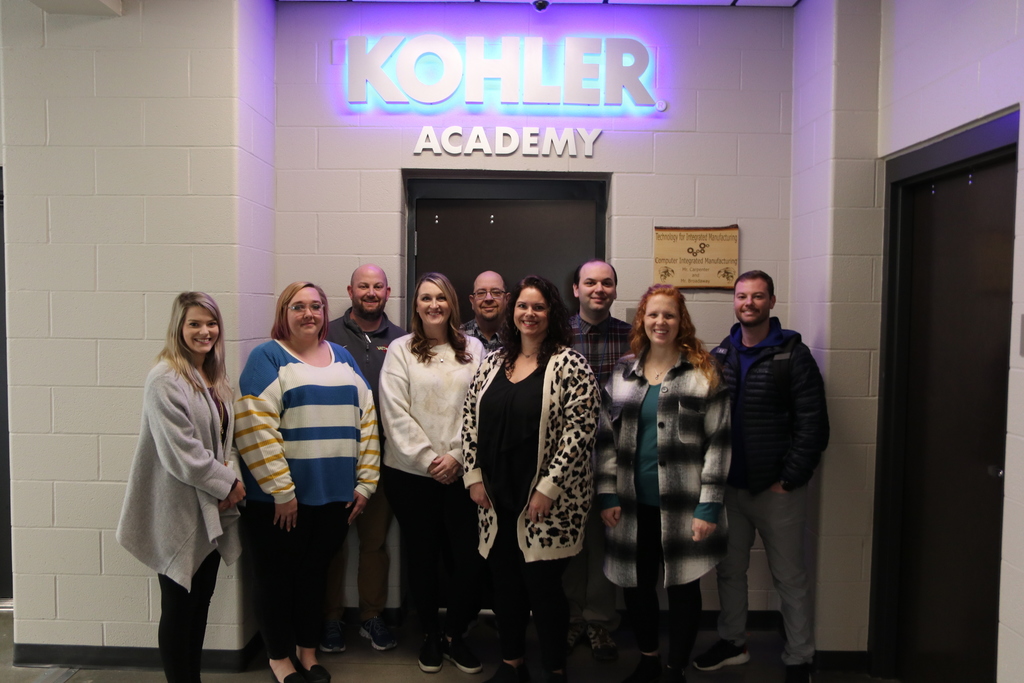 February is Career & Technical Education (CTE) Month, & SHS is proud to recognize our CTE teachers & courses! One of our CTE offerings at SHS is Internship. While students can do an internship in any area of CTE, Mrs. Abana Nevens oversees the program and works with the students. Internship is a practical and supervised job experience designed to assist students to successfully transition from school to work. The Internship course is paid or unpaid experiential learning that integrates knowledge and theory learning in the classroom with practical application and skills development in a professional setting. Internships give students the opportunity to gain valuable applied experience and make connections in professional fields. Students can use Internship to gain their 3rd level class in a program of study if their internship is in that area.
​Congratulations to Mr. Broadaway and Mrs. Washington for being chosen as the most recent Staff Members of the Week! Mr. Broadaway does a great job with his engineering and robotics classes and teams. His students continually create amazing projects and do well at competitions! Mrs. Washington works hard to prepare our juniors and seniors for college English classes and their future in general. She strives to make them all excellent readers and writers! Thank you both for all you do every day for our students!

Congratulations to the SHS February Students of the Month selected by the Foreign Language Department.
February is Career & Technical Education (CTE) Month, & SHS is proud to recognize our CTE teachers & courses! Mr. Charlie Kinser teaches classes tied to operating the Yellowjacket Arena, two of which are Small Business Operations and Audio/Visual Tech & Film. These courses are taught in the Yellowjacket Arena & YJ Store, which provides hands-on experience for our students. Small Business Operations is designed for students interested in learning how to manage a small business, as well as learning the ways of the American business enterprise system. The course includes a study of various forms of ownership, internal organization, management functions, and financing as they relate to business. The course content focuses on the concepts and practices of small business ownership and management, all while practicing these skills through the day-to-day operations in the YJ Store, both on campus and online. Audio/Visual Tech & Film is designed for students to apply artistic talent to practical problems and learn visual arts principles that prepare them with skills and techniques to work in any number of creative design and entertainment fields. Students in arts, A-V technology and communications learn and practice skills that prepare them for diverse post-high school education and training opportunities, from apprenticeships and two-year college programs to four-year college and graduate programs. Student work can be seen throughout the arena during all athletic and special events. The hands-on experience of these classes prepares Sheridan High School students for success!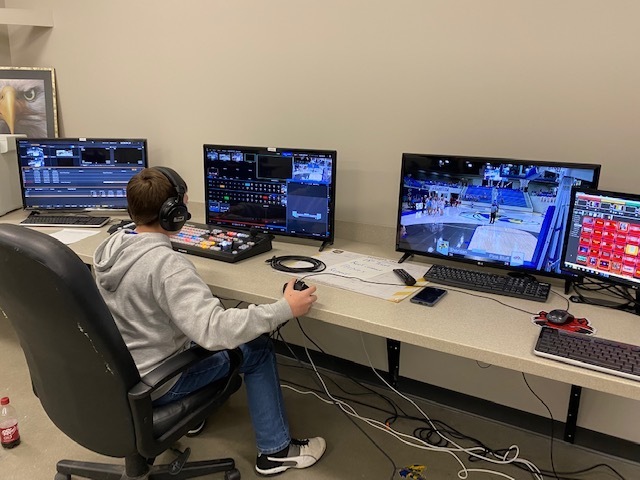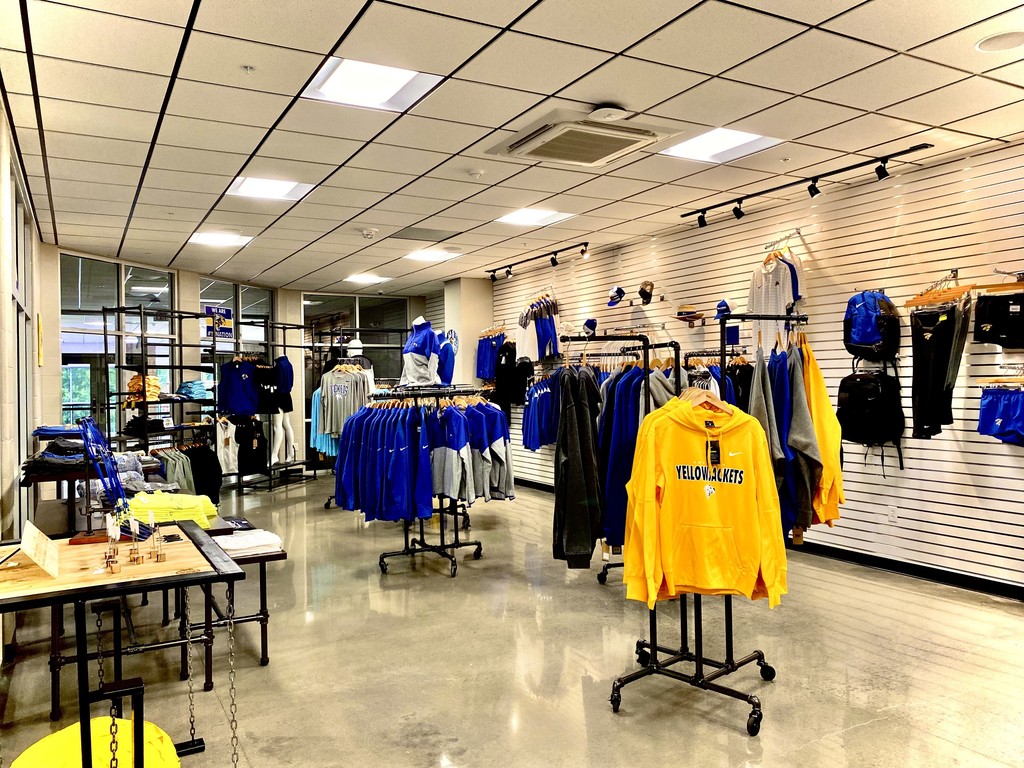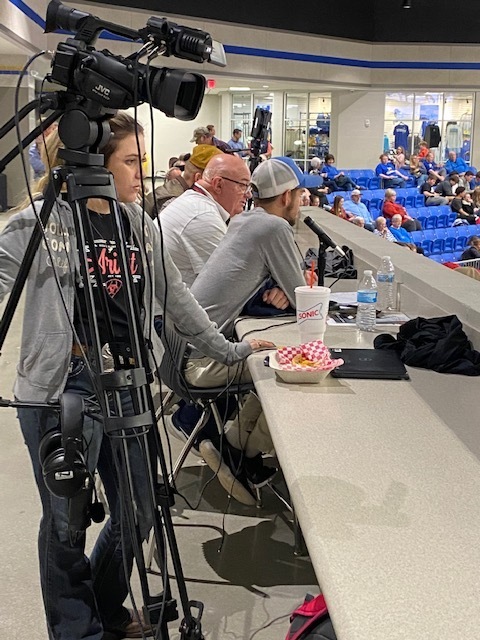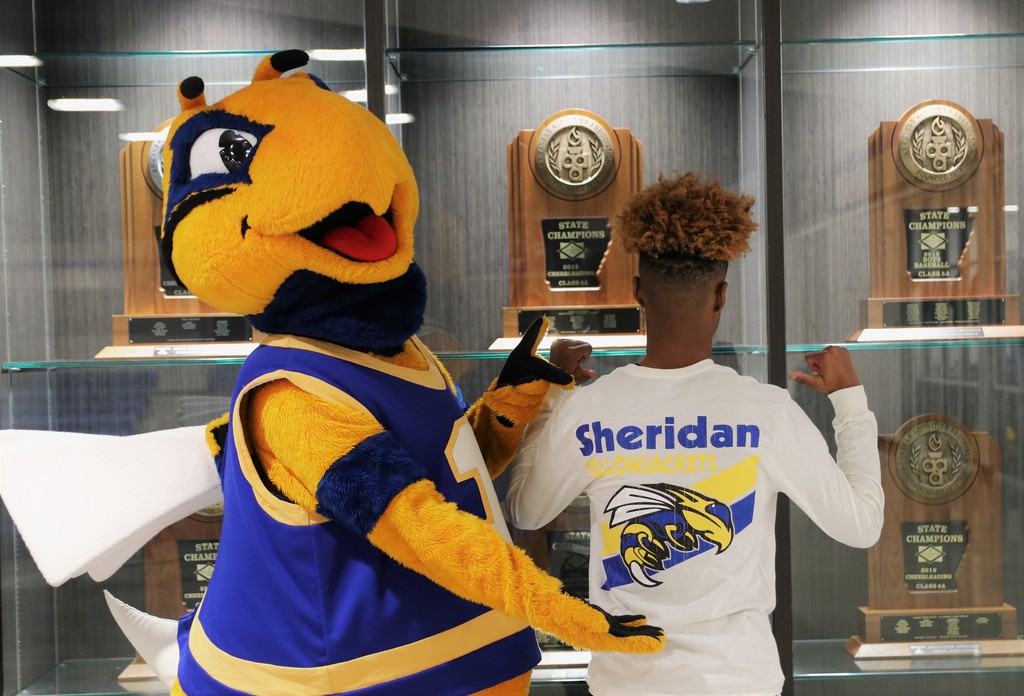 February is Career & Technical Education (CTE) Month, & SHS is proud to recognize our CTE teachers & courses! Many of our business courses are taught by Mrs. Cobie Williams, including the following: Survey of Business is designed to introduce students to business and marketing programs of study and related technology to help students succeed in business and marketing careers. This course will focus on skills needed to obtain Microsoft Office Specialist (MOS) certifications. AR Tourism Industry is designed to familiarize students with Arkansas careers in hospitality and the opportunities available to promote travel and tourism in the state. There is an emphasis on the food industry, transportation industry, lodging industry, and tourist attractions within the various geographical locations in the state. Hospitality Administration is an in-depth study of the hospitality industry. Students will become familiar with careers in hospitality and the primary segments of the hospitality industry. The personal presentation, communication skills, guest satisfaction, the ability to perform business math, along with marketing concepts will also be covered in this course.
SHS hosted its annual ACT Boot Camp with ACT expert, Christi Waller. Juniors were given the opportunity to learn and apply strategies to increase their scores on the upcoming March 1st ACT.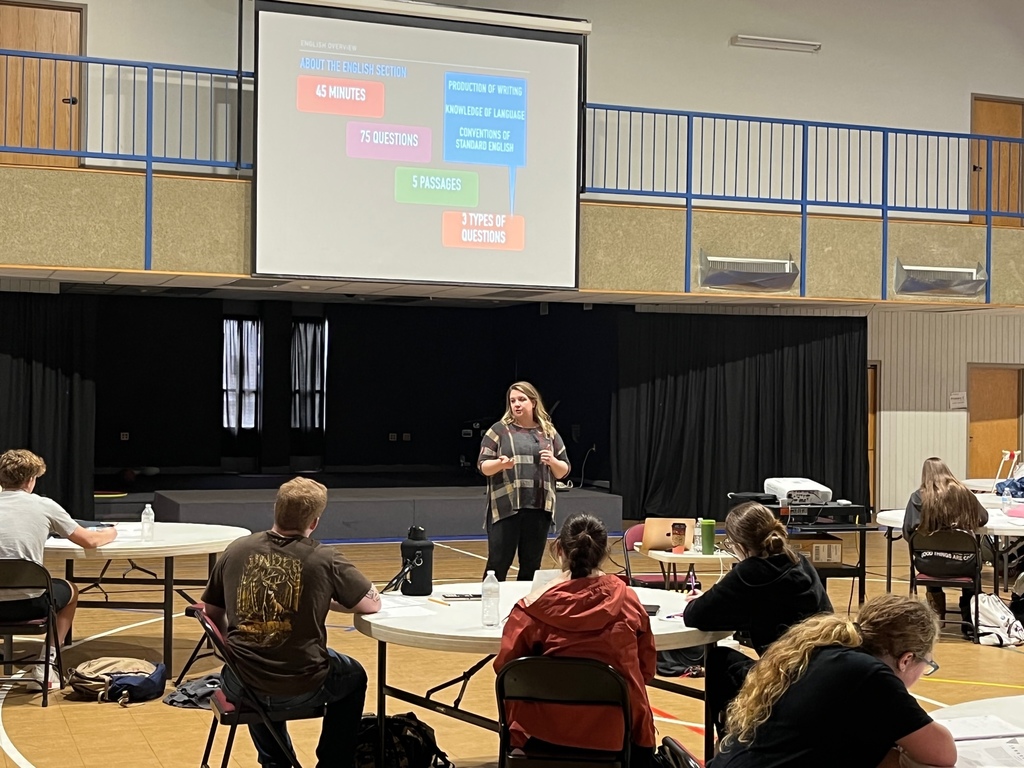 February is Career & Technical Education (CTE) Month, & SHS is proud to recognize our CTE teachers & courses! Mrs. Abana Nevens helps students find future careers through Foundations of Teaching and JAG. In Foundations of Teaching students are provided with information and experiences in the field of education. Students will plan and direct individualized instruction and group activities, prepare instructional materials, and experience other responsibilities of classroom teachers. Students gain first-hand experience by traveling to other campuses to be involved in observations as well as direct student instruction in a placement classroom. They are given the opportunity to be involved in the student organization EdRising where they can enter competitions of their choosing related to the field of education. JAG is a program that prepares students for workplace success whether their career begins immediately upon high school graduation, includes entry into military service, or requires them to complete postsecondary education/training. The students explore careers, learn job attainment & survival skills, and develop personal skills through teamwork activities. Some JAG students are also in the JAG-Work Based Learning program where they learn valuable skills through experiences at a job. These students are released from afternoon classes to be able to go to their jobs.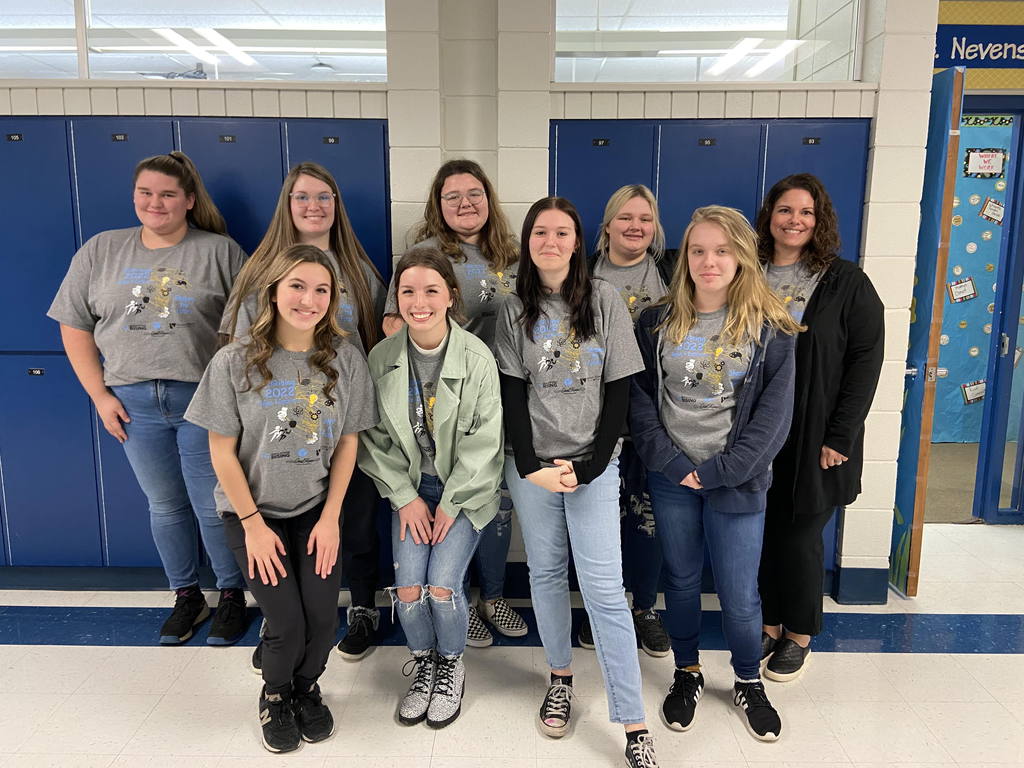 Students planning to tryout for junior high or senior high cheer or dance teams need to attend the parent/athlete spirit meeting on Monday, February 21st at 6:00pm in the SHS cafeteria.
SHS Seniors- Balfour will be here on Tuesday, February 22, during lunches to take any last-minute cap and gown orders for graduation.
Junior Girls - If you are interested in attending Arkansas Girls State, sign up in the counselor's office. See Ms. Cantrell for more details.
Congratulations to the SHS FBLA students who recently competed at District Conference! These students placed in their respective competitions and will compete at the State Conference on April 4th and 5th.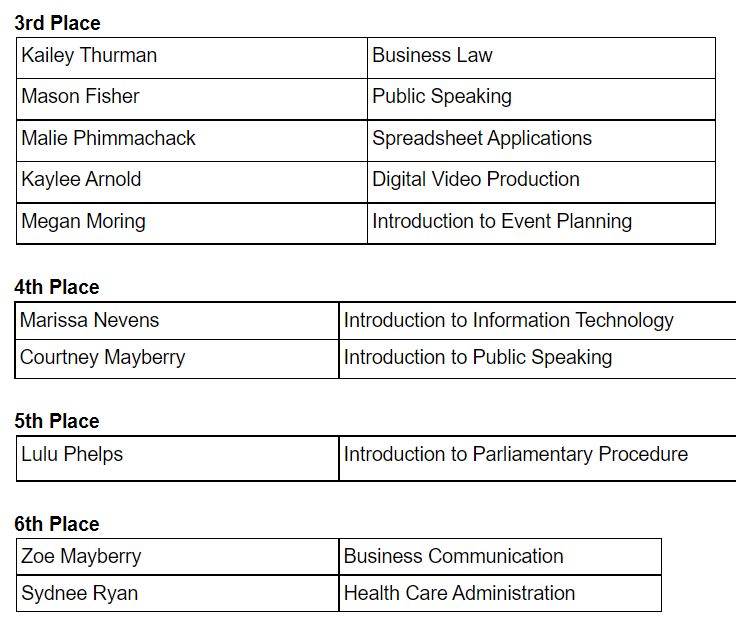 For students who received an application to join National Honor Society - Just a reminder that the application is due by 3:10 PM on Tuesday, February 15th. See Mrs. Stockton with any questions.